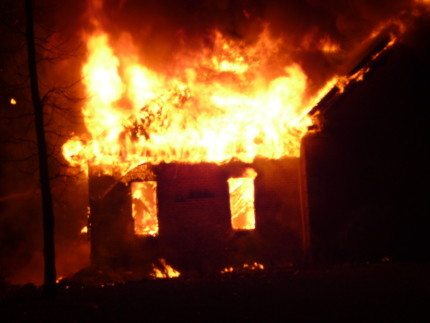 Marina woke me up and told me the garage next door was on fire
I got off the couch and climbed on the brick wall with the hose
I pointed the hose at the neighbor's smoking garage
Its walls emitted white light and exploded into sheets of flame
Marina did as I said and pounded on the window of the house, but
no one seemed to be home; those neighbors never said hello
I put water on their roof, which was starting to smoke as the garage
was wholly consumed, flames thirty feet in the air and even across
thirty or forty feet of concrete the roof of the house was catching fire
I yelled at Marina to tell someone to call the fire department, which
arrived and the house was saved
Marina only six or seven, leaning over the couch to shake me awake,
running across the lawn to bang on the window, yelling there's a fire
---
Source:   World Ball Notebook, published by City Lights Books, 2008.
Sesshu Foster has taught composition and literature in East L.A. for 25 years. He's also taught writing at the University of Iowa, Naropa's Jack Kerouac School of Disembodied Poetics, the California Institute for the Arts and the University of California, Santa Cruz. His work has been published in The Oxford Anthology of Modern American Poetry, Language for a New Century: Poetry from the Middle East, Asia and Beyond, and State of the Union: 50 Political Poems. He is currently collaborating with artist Arturo Romo and other writers on the website, www.ELAguide.org. His most recent books are the novel Atomik Aztex and World Ball Notebook.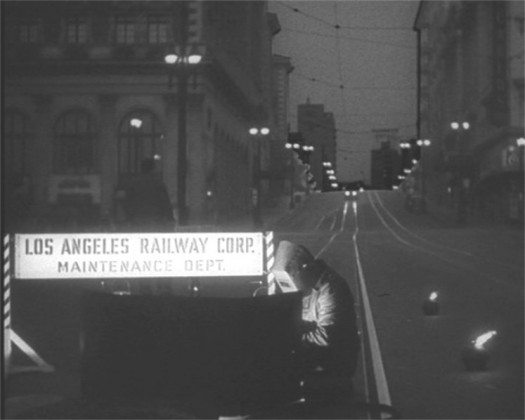 The City Breathing
Consider three a.m. when the city begins
to breathe without labor, its inky exhalations
unfolding around the custodians of night:
doorman, trash picker, street sweep,
caretaker, cook. The woman making a bed
from slatted bench, the man rattling iron grates
to summon the comfort of echoes.
A bus driver carves a path up Broadway,
carries his fragile cargo away from
the city center where these guardians tend
its injuries while we sleep.
Let them be cloaked in the phosphor
of a falling star. Let them be warmed by
the breath of a world made new.
---
Source:  First published, in slightly different form, as part of Terry Wolverton/Writers at Work "Common Prayers" Poetry Postcards Project, supported by a grant from the City of Los Angeles.

Candace Pearson's "Hour of Unfolding" won the 2010 Liam Rector First Book Prize for Poetry from Longwood University. A multiple Pushcart Prize nominee, she has had poems published or forthcoming in leading journals nationwide, including Crab Orchard Review, Bellevue Literary Journal, Cimarron Review, Ploughshares, 5 AM and Poem/Memoir/Story. She lives in the Los Angeles hills.