You hear a lot of talk about measuring student performance in public schools, but it's a little known fact that schools themselves are also graded for their performance, when their infrastructures score well on operating costs and the efficient use of resources. At the top of this honor roll are high performance facilities known as "green schools," which are built or renovated in ways that protect the environment, improve the health of students and educators — and save money over the long run.
Upgrading schools can also create new jobs, which we need now. According to 2008 Congressional testimony, a pair of state bond cycles that spent $10 billion on California school construction generated more than 175,000 jobs — and created an additional $20 billion of economic activity in their wake. That same testimony cited similar economic spikes, suggesting that long-term benefits are a virtual given for school infrastructure investments.
My employer, the California Teachers Association, supports green schools and the green jobs that come with them. Last year CTA granted La Mirada High School $20,000 for its Green Jobs Prep School Project, which focuses on solar power. This project works to create a technical education and career pathway "school within a school." It also prepares at-risk high school students in grades 9-11 to enter programs in environmental majors, which will hopefully lead to green jobs.
There's another advantage of green schools: increased academic performance. Schools that are designed to be toxics-free and have adequate ventilation and real daylight can help improve student attendance and concentration. Green schools also provide a teaching opportunity when their visible new technology becomes a laboratory for science and math curriculum.
In California, the Clean and Healthy Schools Act went into effect in 2009 with the intent to improve student learning. The law, sponsored by Assemblywoman Julia Brownley (D-Santa Monica) also has goals to reduce exposures to toxic chemicals and improve schools' indoor air quality. It required all public school districts and all private elementary and secondary schools with 50 students or more to buy environmentally preferable and certified cleaning products by the 2010-11 school year.
The Santa Monica Malibu Unified School District, where Brownley used to be a school board member, adopted green practices in purchasing cleaning products in compliance with the law.  But they're also modernizing some of the district's elementary schools by installing solar panels. Keeping toxic cleaning agents away from classrooms and installing solar panels will provide students with a better learning environment.
Harry Keiley is a high school teacher and the president of the Santa Monica Malibu Classroom Teachers Association (SMMCTA). I've worked with Harry and SMMCTA for several years and we've dealt with various safety issues in the schools – we both know the district's decision about cleaners is the right thing to do. When we talked about the changes the district is implementing, Harry told me that SMMCTA applauds the Board of Education for its commitment to making the local schools the safest environment for students to learn and for association-unit members to work. "Eliminating cleaning products which may have harmful chemicals is a good first step," Harry says.
But he adds that it's more than cleaning supplies. "At the same time, all educational stakeholders need to rally around a vision to make school facilities which are environmentally sound, including the installation of solar panels – we are proud of the commitment in SMMUSD to do just that."
Going green will not only be good for the Santa Monica Malibu  district schools, it can end up helping us all.
(Original school bus photo by H. Michael Miley)
Green New Deal Targets Link Between Trade Policy and Climate Change
Rep. Alexandria Ocasio-Cortez's resolution spotlights stealth connections between free trade deals, offshoring and carbon emissions.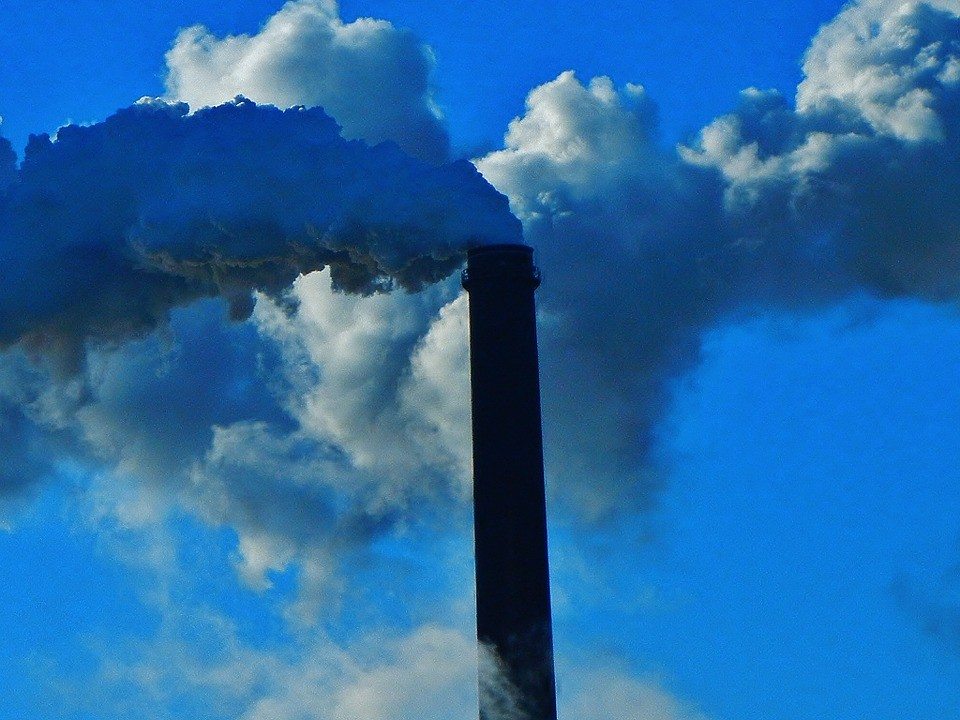 Congressional Democrats on Thursday unveiled landmark Green New Deal legislation outlining proposals to combat climate change — and the measure does not stop at the American border. The resolution calls for new trade laws to halt America's continued export of carbon pollution to countries across the globe.
The link between trade policy and climate change may seem far-fetched, but it is illustrated by the relationship between emissions in different countries. For example: In recent years the United States and Europe had been reducing their own greenhouse gas emissions. That seeming progress has been offset in developing countries such as China, which has seen a significant spike in emissions to the point where it now produces more greenhouse gases than the United States and the European Union combined.
On the surface, these trends might appear to show wealthy nations' proactively decarbonizing their economies, and developing nations failing to do the same. However, China's emissions are not happening in a vacuum: Research suggests they are being fueled by the United States through the trade policies that the Green New Deal resolution targets.
Over the last few decades, under major free trade agreements, corporations have been shifting manufacturing facilities from the United States to developing-world nations like China, where labor and environmental laws are weaker. That shift has not only eliminated millions of American manufacturing jobs, it has also moved carbon emissions to those countries.
The result: The United States and EU had been domestically producing less greenhouse gas emissions, but the picture looks much more grim when considering "consumption-based" emissions — that is, emissions associated with the production of imported goods purchased by a nation's consumers.
"What appears [at first sight] to be the result of structural change in the economy is in reality just a relocation of carbon-intensive production to other regions—or carbon leakage," wrote Dutch researchers in a 2016 report for the Institute for New Economic Thinking (INET).
* * *
Data compiled by researchers at Oxford and the University of Edinburgh show that when consumption-based emissions are considered, the United States and the EU have been fueling carbon emissions through their import-dependent economies.
"If we switched to a consumption-based reporting system," wrote these researchers, "the annual CO2 emissions of many European economies would increase by more than 30 percent and the USA's emissions would increase by seven percent."
While not fully fleshed out, the Green New Deal resolution appears to recognize the link between trade and climate change. The measure, which is sponsored by Rep. Alexandria Ocasio-Cortez (D-NY) and Sen. Ed Markey (MA), calls for "enacting and enforcing trade rules, procurement standards, and border adjustments with strong labor and environmental protections to stop the transfer of jobs and pollution overseas; and to grow domestic manufacturing in the United States."
That demand challenges the existing template of American trade pacts: Up until now, those deals have not included provisions designed to reduce carbon emissions. Indeed, watchdog groups have noted that the term "climate change" was not mentioned in the draft of the proposed Trans Pacific Partnership — a deal that environmentalists said would accelerate greenhouse gas emissions.
The Green New Deal — which is only a non-binding resolution and would not create new programs — asks for a change in that trade model. The idea is to include environmental provisions in trade pacts and to use trade policies to encourage manufacturing facilities to return to the United States, where they would be subjected to more stringent emissions rules as they produce goods for Americans.
That demand is supported by the findings of the INET report, which noted that because of the globalized economy, domestic emissions reductions alone will not be enough to ward off catastrophic climate change.
"It is no great achievement to reduce domestic per capita carbon emissions by outsourcing carbon-intensive activities to other countries and by being a net importer of [greenhouse gases]," they wrote.
---
Copyright Capital & Main