Frying Pan Writer on KCET's Chevron Exposé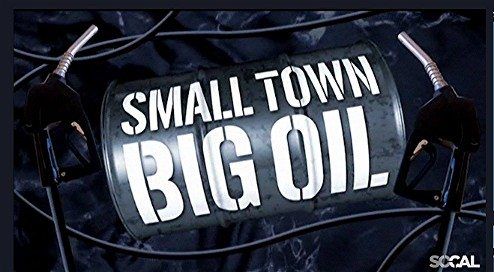 Last week KCET television broadcast "Small Town, Big Oil," an examination of Chevron Oil's influence on the L.A. County beach town of El Segundo. The station's SoCal Connected show featured an interview by correspondent Vince Gonzales with Frying Pan News writer Donald Cohen, who had written about the recent Chevron controversy, in which El Segundo's city manager, Doug Willmore, was fired for suggesting the petroleum giant pay a level of local taxes on par with other California refineries. Cohen is also the director of the Cry Wolf Project.
Click here for the full transcript. Here is a sample:
Gonzales: What is the message coming out of city government?
Donald Cohen/Director, Cry Wolf Project: The message is that Chevron is the sheriff. They are in control. They ought to be ashamed of themselves and so should the members of the Council who voted to fire the city manager.
Gonzales: Donald Cohen is with the director of a public interest group, called the Cry Wolf Project.
Cohen: Firing somebody from a powerful position, an important position in the city speaks volumes about what Chevron and those that support Chevron are willing to do. Why would you want to go up against that?