Fox News: No Love for Union Maids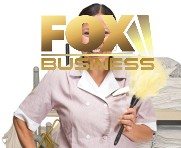 Using double standards to judge economic issues is not a liability for anti-labor pundits – it's a must. Case in point: The recent meltdown on the Fox Business Network by a trio of conservatives outraged by a union contract negotiated between the New York Hotel and Motel Trades Council and the Hotel Association of New York City. That seven-year agreement will raise 30,000 hotel employees' salaries to just under $60,000 per year by mid-2018.
The outcry came on a "Union Watch" segment of Varney & Co. Host Stuart Varney and guests Sandra Smith and Mark Simone saw in the contract's provisions some of the telltale signs of what's ruining the republic: middle-class wages, health care without premiums or co-payments, free dental care and free vision plans. Characterizing the union's proposals as "demands," Smith denounced them as "a nightmare for everyone who has to foot the bill." That term "foot the bill," of course, is the same kind of doubletalk used by conservatives whenever they complain about taxpayer support for Social Security, Medicare, unemployment insurance, etc.
By deploying this phrase Smith implied that, somehow, the "everyone" who pays hotel housekeepers' wages includes America's taxpayers. It doesn't. The people paying the maids are New York's privately owned hotels – who are making handsome profits, thanks in no small part to their housekeeping staffs.
On the other hand, when trumpeting tax cuts for corporations and the wealthy, Fox commentators are ever at a loss to mention who has to "foot" the resulting economic mayhem those harebrained schemes would entail.
Picking apart the linguistic torture chambers of Fox commentators has become a kind of road-trip game for progressives, a pastime one notch above playing license plates. What is more important than revealing the Right's hypocritical vocabulary, however, is to expose the philosophy their coded language serves.
Fox pundits typically charge that behind every government entitlement program lurks a reckless impulse to reward the indolent, undeserving mob with free goods and services. This astigmatic view of humane government is coupled with a business ideal in which industrialists pay no taxes and there is no minimum wage or laws against child labor. Few on the Right will openly say this, or admit that a "romantic" view of owning other humans' labor lies at the heart of complaints about having to pay fair wages to workers or maintain safe workplaces.
The Right's war on maids began quietly enough last year, following the arrest of French politician and then-IMF managing director Dominique Strauss-Kahn. Writing in the American Spectator, Ben Stein lamented the unflattering portrait of Strauss-Kahn that emerged in the wake of accusations that he had sexually assaulted a housekeeper in Manhattan's Sofitel Hotel. (The case against Strauss-Kahn eventually fell apart and he was never brought to trial.) Stein, like many writers on the Right Bank of the political divide, assumes the worst about workers and hotel employees in particular.
"I have had hotel maids that were complete lunatics," Stein wrote, "stealing airline tickets from me, stealing money from me, throwing away important papers, stealing medications from me." Eric Lach, analyzing Stein's column for Talking Points Memo, surmised that Stein's true cri di Coeur had more to do with class disdain than advocacy for due process, citing as proof Stein's comment, "This is a case about the hatred of the have-nots for the haves, and that's what it's all about. A man pays $3,000 a night for a hotel room? He's got to be guilty of something. Bring out the guillotine."
So when housekeepers – or anyone who has to depend on another person for a livelihood – assert anything, whether in court or across a negotiating table, it is a lie from dusk to dawn. But when the wealthy, whether they are defending their business practices or running for president, say they have only altruistic intentions, Fox News pleads for credulity.
This contradiction was on shameful display when Stuart Varney and his crew sneered at another "demand" of the housekeepers, namely, to be given "panic buttons" to use in case they are assaulted while on the job. Radio host Mark Simone, who announced that "it was shocking how much they get," said housekeepers should instead do what subway workers do – carry two-way radios.
"I don't think it's an altogether bad thing," allowed Sandra Smith, who for a split second appeared to be going rogue. "Guess what – it could probably prevent hotel maids from lying about situations." Which, no doubt, might save some poor CEO from the guillotine.
Government Shutdown's Silver Lining: A Corporate Hiring Guru Speaks Out
Ending the shutdown won't curtail the hiring opportunities for corporate recruiters, says one expert. It's like divorce: Once you start thinking about leaving, the odds that it will happen go up dramatically.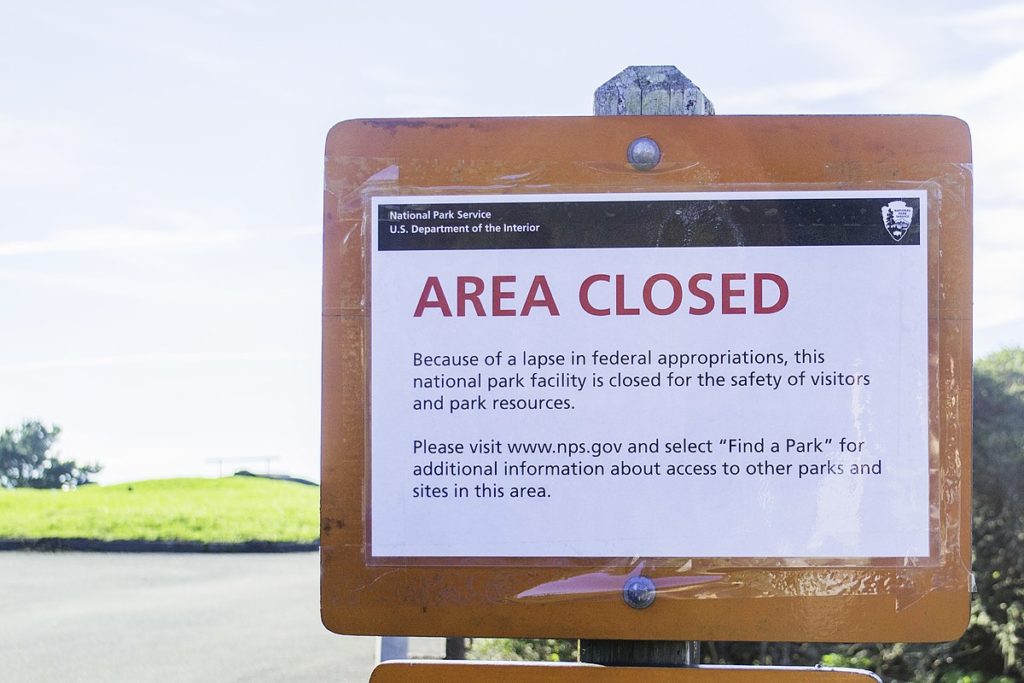 ---
In the new economic climate, even the most mission-driven of federal workers might be forgiven for abandoning the nation's parks, airways and regulatory agencies.
---
When the federal government shut down for 16 days in 2013, corporate hiring guru John Sullivan advised companies on how to raid federal government workplaces for talent.
A blog post he penned at the time caused some to charge him with being unpatriotic, he said recently, while others thanked him for the reminder that federal workers were ripe for the plucking.
This time around, the climate is even better for corporations looking to cull staff from a workforce that is already well-trained and also known for its loyalty, Sullivan tells Capital & Main by phone. He describes the current moment—with hundreds of thousands of federal employees forgoing paychecks and, in many cases, sitting at home — as tantamount to "a sale on Black Friday."
---
Congresswoman:  The shutdown could have a long-term impact on the federal government's ability to attract workers with IT skills.
---
"If you've been screaming for the last two years" about the skills-and-talent shortage, "this week there isn't one," says Sullivan, who heads the human resource management program at San Francisco State University's College of Business.
The partial shutdown, that began on December 22 when President Trump failed to secure funding from Congress for his border wall, has impacted employees at a host of federal agencies, including the departments of Agriculture, Commerce, Homeland Security, Housing and Urban Development, Interior, Justice, State, Transportation and Treasury and the NASA.
What makes this particular shutdown so suitable for raiding federal workplaces? It's not just that employee morale has taken a nosedive, thanks to a president who is at war with many of the agencies he oversees. Nor is it only the fact that Trump threatened to keep the government closed for as long as a year, a notion that "really scares people," says Sullivan.
---
With Amazon's opening new offices in the District of Columbia area, three out of four IT workers in DC say they would consider leaving their current jobs for the tech behemoth.
---
It's also the economic climate. Companies are growing. Unemployment is low. Remote work is increasingly an option. Technical advances have made looking for a job easier than it was in 2013. "You can say 'boo' to your phone and apply for a job," adds Sullivan, delivering his matchmaking pitch with such force that even the most mission-driven of federal workers might be forgiven for abandoning the nation's parks, airways and regulatory agencies.
Congresswoman Robin Kelly (D-IL), the ranking member of the House Subcommittee on Information Technology, worried, in a statement last week, that the shutdown would have a long-term impact on the federal government's ability to attract workers with IT skills. The federal government has generally struggled to attract young tech workers, and Amazon's new offices in the District of Columbia area has three out of four IT workers in DC saying they would consider leaving their current jobs for the tech behemoth.
Tech workers — and upper-salaried talent — are not the only employees coveted by the private sector, says Sullivan. Forest Service employees. Coast Guard workers. Transportation and Safety Administration agents. Any unpaid workers could be lured away, especially in states like California and Texas, where economies are strong, he maintains. An employment agency for California's casinos recently put this shout out on Twitter: "Any @TSA employees looking for new opportunities, PTGaming is hiring!" along with the popular hashtag, #shutdownstories.
The shutdown could also prompt federal employees to throw scruples to the wind and step into the infamous revolving door that leads workers from government jobs to the private sector and back again. When Sullivan was advising companies in 2013, he helped firms hire from agencies that regulated them.
"And by the way," asks Sullivan, persisting with his siren song, "if I was a regulator, [with] President Trump eliminating all those regulations, why am I needed? Why not go to the private sector?"
Sullivan, who says he is an underpaid government worker in his own right, is concerned about the public cost of his and others' efforts to lure away the federal government's top talent. The best employees will leave first, and "literally billions" in training dollars will be lost, he predicts.
But he puts the blame squarely on a public sector that undervalues its workers. Corporations that pilfer federal government workforce for talent offer a kind of public service and corrective by demonstrating the price that must be paid "for degrading public service and unnecessarily frustrating federal employees," he wrote in his 2013 post.
Ending the shutdown won't curtail the hiring opportunities for corporate recruiters, says Sullivan. "It's like divorce. Once you start thinking about [leaving], the odds [that it will happen] go up dramatically."
---
Copyright Capital & Main