Fighting to Protect Others, and Myself
Vivian Rothstein was one of four recipients of a "Giant of Justice" award from Clergy and Laity United for Economic Justice Los Angeles (CLUE-LA) last week. She's a longtime friend and mentor of mine, and was introduced at the breakfast by a longtime friend and mentor of hers, Rev. Jim Lawson. In his intro, Lawson invoked the concept of the "beloved community," a well-worn phrase whose meaning is often either trivialized or simply lost. So much a part of the civil rights movement from which Vivian's activism sprung, the idea of a beloved community is what Vivian has imparted to so many of us – that organizing must be rooted in a basic decency and love, and in being so rooted, is transformative well beyond whatever immediate victories, however substantial, may be achieved. We've reprinted her speech because it is a such a remarkably well-told story. Not captured here is how it ended, as Vivian, somewhat embarrassed by all the attention and unsure how to respond, stepped back slightly and said, rather sweetly, "It's been a great life. I highly recommend it."
– James Elmendorf, LAANE deputy director
Like many other immigrants to the United States, my parents came here to save their lives. My father was a window dresser and my mother was a seamstress. They had grown up in a middle-class Jewish neighborhood in Berlin. As the Nazis came to power, the country started to turn against them, passing laws that restricted Jews from having home gardens, swimming in public pools, having pets, seeing non-Jewish patients if they were physicians, playing to non-Jewish audiences if they were musicians. An opportunity arose to open a business in Amsterdam and my parents took it, leaving many relatives behind. Those who could leave landed in the few places that would have them – Shanghai, Israel, England. One grandmother died in a concentration camp with her sister, the other in hiding with a Dutch family.
After the Dutch Nazi party opened an office next to their store, my parents left for the U.S., sponsored by a relative already here. In those days the only way to get to the U.S. was if someone agreed to support you financially in case you couldn't find a job. I grew up surrounded by other German Jewish refugees who similarly had lost their families, their homeland and their livelihoods. The world seemed a very dangerous and scary place to me – where inexplicably your country could turn against you, not for anything you ever did, but because of who you are.
Americans didn't seem to have much understanding of what happened to people in Europe during the war. Even American Jews were pretty ignorant and, amongst some Jews, there was hostility towards German Jews for not "fighting back" – as if fighting against the power of a fascist state was something ordinary people knew how to do. So I didn't talk about my family's experience, keeping my feelings to myself.
As a freshman at UC Berkeley, I gravitated towards the civil rights group on campus. These were people who knew the world was hostile and denied them basic rights. Yet they had figured out a way to fight back. I was trained in nonviolent civil disobedience and participated in campaigns for equal hiring opportunities for African Americans at Lucky Food Stores, Sambo's restaurant chain and the Sheraton Plaza Hotel in San Francisco. Finally I turned 18 and was eligible to join a mass civil disobedience myself, the ultimate show of commitment to fighting the status quo.
The target was the auto dealerships on Van Ness Blvd. in San Francisco, which hired no African Americans in their lucrative sales positions. My group was assigned to the Chrysler dealership. We entered the showroom, I slid under a luxury Chrysler Imperial and went limp. About 400 people in all were arrested along the boulevard, taking the San Francisco police all night to arrest and book us for trespassing, disturbing the peace and failure to disperse.
We were tried in groups of 10, effectively tying up the San Francisco municipal courts for most of the summer. My group was represented by an African American pro bono attorney who presented the history of civil disobedience in the development of American democracy as our defense. During the lunch breaks I was amazed to learn that he was present at the liberation of a German concentration camp while serving in a segregated American army unit. Unexpectedly I'd found someone who deeply understood the experience my family had faced and who was dedicated to fighting similarly racist structures in the U.S. He and I spoke our broken German together and ate liverwurst and pumpernickel for lunch, bringing my worlds together for the first time. I felt acknowledged, safe and courageous all at the same time. And I found my emotional and political home.
For all of us in this room, this movement for economic and social justice speaks to us in a profoundly personal way. Not only does it provide an opportunity to work for the good of people whose lives are filled with hardship, it also provides us with a safe haven and a way to fight for our own safety in a society in which we may feel at risk ourselves. It could be for our religious, racial, ethnic, physical or any other difference that makes us feel separate and apart from the powerful in society. This movement helps us be courageous, to take risks for the common good and to form bonds of trust with people who we feel would fight for us if we need protection. We have the opportunity to be the best people we can be, and also to be surrounded by individuals with compassion and concern.

Award-Winning Reporter David Sirota to Lead National Investigative Desk on Inequality for Capital & Main
The New York Times has credited Sirota's Wall Street reporting for showing "that secrecy can hide high fees, low returns, excess risk and the identity of politically connected dealmakers."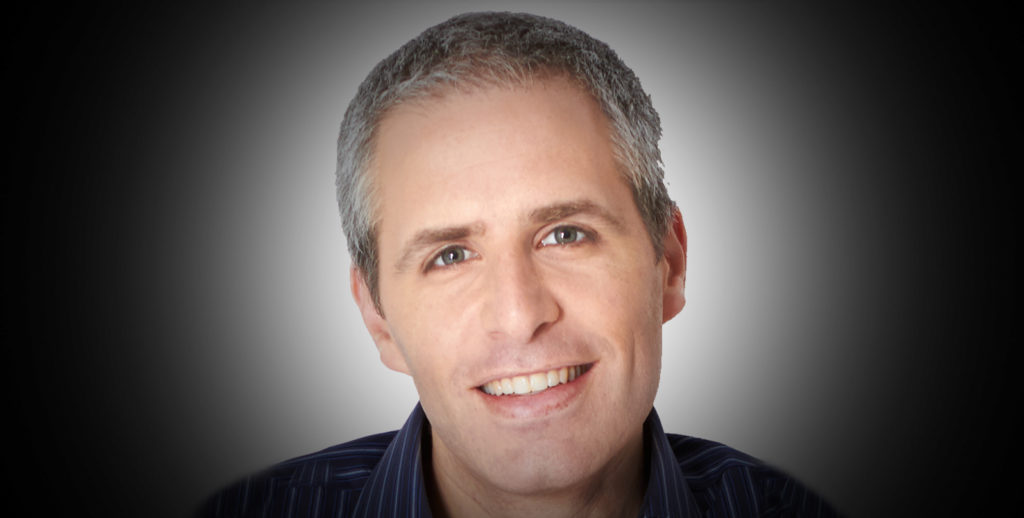 LOS ANGELES — Capital & Main announced today that award-winning reporter David Sirota will lead a new national investigative desk for the California-based publication. His coverage will focus on the country's historically high level of economic inequality, and the role of Wall Street, the private sector and government policy in perpetuating income disparity.
"I am thrilled to join one of the most promising young investigative publications in the country," said Sirota. "There has never been a greater need for aggressive nonpartisan reporting that scrutinizes how corporations, lawmakers and the super-rich wield political and economic power. Capital & Main has established a reputation as an intrepid source of hard-hitting investigative reporting. I am excited to expand their capacity to shine a spotlight on how and why America now has the highest level of economic inequality in the country's modern history."
Sirota will join Capital & Main as a full-time reporter this summer, and prior to that will consult with the publication on editorial content and partnerships. The new position was made possible in part by a grant from the Jonathan Logan Family Foundation in Oakland, CA.
Capital & Main is a non-profit publication founded in 2013 and its reporting has been co-published by (among others) The Atlantic, Time, The Guardian, Reuters, The Daily Beast, Slate, Grist, Fast Company, The Huffington Post and Newsweek. Capital & Main's reporting has won recognition from the Society of American Business Editors & Writers, the Southern California Journalism Awards and the Best of the West contest. Its reporters have been featured on (among others) PRI's The World, WNYC's The Takeaway, as well as on programs on KQED and KCRW.
Sirota has reported extensively on the relationship between money and politics, and has gained a reputation as a journalist willing to scrutinize public officials of both parties. During his career, he has become one of American journalism's most authoritative experts on complex financial systems including taxes, hedge funds, private equity and public pensions. He is a two-time winner of the Best in Business award from SABEW – most recently for his coverage of the 2017 Republican tax bill and its controversial "Corker kickback" provision. Before that, he won recognition from the Columbia Journalism Review for his reporting on how conflicts of interest shaped how Democratic Gov. Dan Malloy's administration oversaw a proposed health-care merger. Sirota has also won Ithaca College's Izzy Award and has been a finalist for UCLA's Gerald R. Loeb Award and Syracuse University's Mirror Award.
The New York Times has credited Sirota's Wall Street reporting for showing "that secrecy can hide high fees, low returns, excess risk and the identity of politically connected dealmakers." In one of its awards, SABEW said Sirota has produced "original, tenacious reporting that displayed a mastery of scouring documents, analyzing data and holding public officials accountable." The legendary late columnist Molly Ivins said, "Sirota is a new-generation populist who instinctively understands that the only real questions are 'Who's getting screwed?' and 'Who's doing the screwing?'"
"David Sirota is one of the finest investigative reporters in the country, and he promises to take Capital & Main's reporting on inequality and related issues to a whole different level," said Capital & Main board member Rick Wartzman, a former Wall Street Journal reporter, Los Angeles Times business editor and the author of four books, including The End of Loyalty: The Rise and Fall of Good Jobs in America. "David's fearless approach to holding the powerful to account is precisely what we need at this moment in time."
From 2014 to 2018 Sirota led International Business Times' investigative reporting team, where he broke major stories on how President Trump's top adviser evades ethics laws as he shapes policies that could enrich his firm; CFPB chief Mick Mulvaney's ties to the financial industry — and how he pressured regulators to back off predatory lending rules at the same time he was raking in cash from payday lenders; how Equifax lobbied against consumer protection rules just before its huge data breach; and how chemical companies that spewed toxins after Hurricane Harvey had worked to reduce safety regulations in the lead-up to the disaster.
In 2014, Sirota's investigative series for PandoDaily about public broadcasting compelled a PBS flagship station to return a $3.5 million contribution from a hedge fund billionaire. That same year, Sirota's investigative reporting about pensions for PandoDaily and then for International Business Times led the New Jersey state government to open a formal pay-to-play investigation and to divest state holdings in a venture capital firm. Sirota's reporting for International Business Times also led San Francisco officials to delay a proposed $3 billion investment in hedge funds.
"We have been longtime admirers of David's work, and couldn't imagine a better fit for our reporting on inequality," said Capital & Main publisher Danny Feingold. "David will give us the capacity to break important national stories on one of the country's great existential threats."
Sirota is also the author of two New York Times best-selling books, Hostile Takeover and The Uprising, as well as Back to Our Future, which became the basis for the National Geographic Channel's miniseries "The '80s: The Decade that Made Us." He appears frequently on MSNBC and CNN, and is the host of a podcast on economic, political and social issues.