Failing the Test: School Solutions and Turnarounds
Many parents of students who have successfully matriculated through the Los Angeles Unified School District believe that the key to a successful education means viewing a school as a community.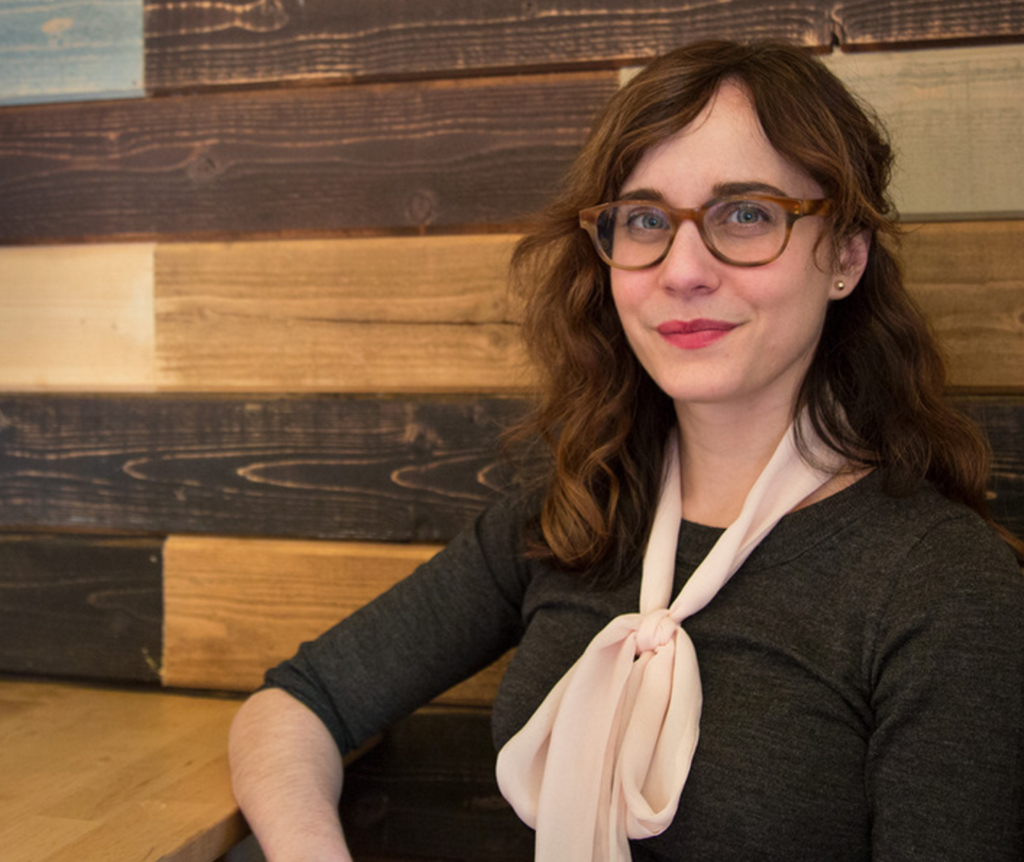 Yolanda Rodriguez (Photo by Pandora Young)
Elana Goldbaum was happy working at Burbank Junior High School, a public school located in Los Angeles' Highland Park neighborhood, until she was let go during the recession in 2008. She now works with what Goldbaum calls "a talented and amazing team" of educators at the Alliance Gertz-Ressler charter school, one of a network of 27 high schools and middle schools spread across the Los Angeles area. She loves teaching history to 10th graders, even though she finds herself embroiled in some of the teacher-management conflicts that have defined charters. 
When Goldbaum began working at Alliance in 2008 she enjoyed autonomy in her teaching approach. But then, she said, she increasingly felt beset by bureaucracy as "the home office" of the Alliance organization intervened more in the curriculum and with her teaching methods. The creativity that she had found so effective in engaging students was straitened, she told Capital & Main, by a growing number of mandates that provided little practical direction—but more penalties for instructors. The situation went from one of teacher innovation to that of teachers being forced to follow home office directives. 
Catherine Suitor, Alliance's Chief Development and Communications Officer, said the organization has made efforts to create choices and options regarding curriculum. As for shifting standards, she said that over the past five years management has been developing a performance and compensation standard that "attracts and retains and nurtures great teaching" This year—after research, interviews and focus groups—Alliance decided to develop a pilot proposal for next year. Suitor concedes it's been a long process. "I understand how that would be challenging. That's totally fair." 
Charter schools were first created partly as alternatives to just such top-down bureaucracy. Yet while charters are increasingly becoming scrutinized for their pedagogical and managerial philosophies, traditional public schools are developing their own solutions to problems that typically plague the education system. These schools are showing a creative resilience and ability to change that have not received much media attention. Many parents of students who have successfully matriculated through the Los Angeles Unified School District believe that the key to a successful education means viewing a school as a community.
Yolanda Rodriguez is one such parent. Four of her five children attended LAUSD magnet schools before attending college. Magnet schools were created in the 1970s and are part of the local public school system but have curricular themes (science, technology, engineering, math or the arts), vocational and career paths.
Yolanda Rodriguez, Activist Parent: "What's most important is to work well together with good communication between parents, teachers and students."
Not that it's easy to get four students into magnet schools. Students must apply to enter and are chosen by lottery.
"My experience was always good," Rodriguez said of her children's years in magnet schools. "They were always in small classes." She's concerned about the fact that not all charter teachers have to be certified.
Rodriguez became active with Inner City Struggle, an L.A. education-justice organization that works with parents in communities east of downtown Los Angeles. She was an ever-present volunteer at the local LAUSD parent center before LAUSD tapped her to become a community representative, said Inner City Struggle associate director Henry Perez. Today Rodriguez connects parents with English-language and health workshops, and helps them in navigating the school system, and in communications with teachers and administration.
"What's most important," she said, "is to work well together with good communication between parents, teachers and students, and help parents with resources."
Twenty miles southeast of downtown Los Angeles, in the city of Cerritos, a teacher-management collaboration in the ABC Unified School District, which has 30 schools and 21,000 students, has raised the attendance rate from 93 percent to 97 percent, said Ray Gaer, president of the ABC Federation of Teachers. "The district and union agreed that [a] common ground was student absenteeism." Chronic absenteeism is directly related to the dropout rate and cuts into funding schools receive from the state.
Conflicts in the classroom—bullying by other students, clashes with teachers—combined with other stressors and directly affected academics.
Gaer said teachers of different grade levels and schools came together to agree upon consistent approaches and protocols to address behavioral issues, rather than piecemeal approaches that can vary from classroom to classroom, and grade to grade. Their framework is based on the Positive Behavioral Interventions and Supports model, which works with teachers to develop tools to clarify behavioral expectations in the classroom and to reward positive conduct. The schools also work with students to help them understand and modify negative and disruptive behaviors. 
"There's a counselor for every school that works with kids on social and emotional issues," Gaer said, and a psychologist available. 
Artesia High School, where 77 percent of the students are eligible for free or reduced-price meals, bumped up its Academic Performance Index test scores from 557 in 2004 to 777 in 2013—comparable to schools in economically advantaged communities. 
ABC has been invited by the Department of Education to make a presentation in June. Gaer welcomes the chance to explain the district's success. "There isn't a broadcasting of best practices," he said.
When Matthew Navo first drove into the sleepy Central Valley town of Sanger in 2000, he was greeted by that community's welcome sign—a billboard that had been altered by disaffected teachers to read, "Welcome to Sanger, Home of 400 Unhappy Teachers."
"There was so much dysfunction within the community," Navo remembered. He had come to Sanger from Fresno to interview for an assistant principal job at Jefferson Elementary School, then one of the lowest-performing schools in California. "I almost turned around and went back to my home district. But I was intrigued by the fact that a group of teachers were so upset they would feel the need to do that, and then, too, a community that actually tolerated it. 
Matthew Navo, Fresno County Teacher: "There was so much dysfunction within [Sanger], I almost turned around and went back to my home district."
Serving a predominantly Latino farming community 15 miles outside Fresno, the entire Sanger Unified School District was, by 2004, one of the lowest-performing districts in the state. By 2011, however, Education Trust-West had recognized it as one of the most improved high-poverty districts for low-income students, and the American Association of School Administrators honored Sanger's then-superintendent, Marcus Johnson as Superintendent of the Year. The following year, 97 percent of the district's students graduated, while the rate for its Latino students was 94 percent. And those achievements continue to be sustained today. In 2012, Matthew Navo took over as Sanger Unified's superintendent. "When people ask, 'How did that happen?'" Navo said, "I tell them, 'Because the relationships at Jefferson already existed when the journey started. There weren't many people in the organization that were resistant to doing something better and different.'"
The better and different, Navo said, boiled down to adopting three tools:
The

Rick DuFour model

of teacher professional learning communities (PLCs) and knowing that helping kids meant helping teachers to learn to work together in a collaborative way.
The Explicit Direct Instruction (EDI) model, with structures designed to help low-performing and language-minority students work on grade-level standards with frequent checking for understanding.
Response to Intervention (RTI), a program that created both in-class intervention and a range of intervention classes to meet the specific needs of students at risk of falling behind.
Most importantly, however, were the imperatives behind the tools. Navo ticked them off:
"The need for principles that define your organization; initiatives that define your goals; goals that are simple and clear; and a willingness to build relationships [that can] transcend across districts in a very systematic way."
Sanger is now routinely mentioned by education researchers in the same breath as Union City, New Jersey or Long Beach, California as a national model for reversing the decline of high-poverty, high-immigrant urban public school districts from within. It's a continuous-improvement approach that University of California, Goldman School of Public Policy professor David L. Kirp calls "homegrown gradualism," as opposed to a top-down, charter-up method.
Veteran education researcher Jane L. David literally wrote the book on Sanger, with co-author Joan E. Talbert of Stanford's Center for Research on the Context of Teaching. One of the lessons she took away from places like Sanger, she told Capital & Main, is that the very language of "broken" and "fix" that charter advocates use to describe public schools wrongly characterizes the systems nature of public education as something mechanical. 
"A more appropriate perspective," David said, "is that schools are reflections of our society and reflect the values of the communities that they reside in, and they serve an incredibly important purpose in educating everyone to some level. I mean, that's just a different way of thinking about the systems as kinds of living, breathing things, more like a human being that might get sick but needs a really good diagnosis and a lot of support to improve."

Is LAUSD Crying Wolf With Its Claims of Financial Distress?
Persistent claims of poverty by the district have been the most contentious issue separating LAUSD and UTLA.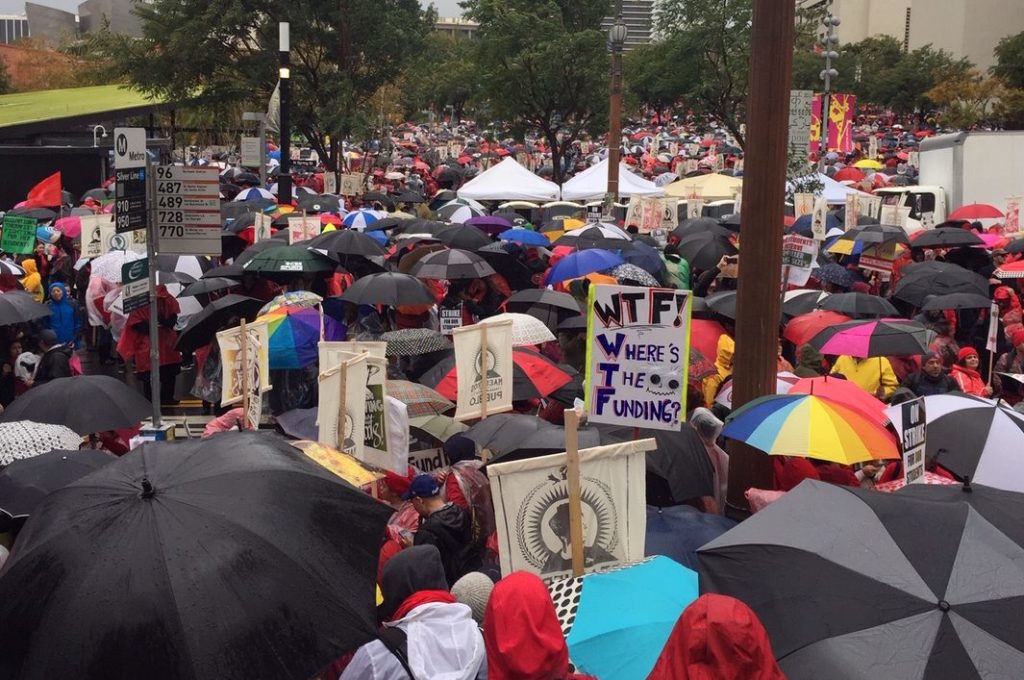 ---
UTLA has aggressively challenged LAUSD on its "structural deficit" narrative that the union dismisses as little more than political theater.
---
As the first Los Angeles teachers strike in 30 years entered its fifth day, negotiators from both sides returned to the bargaining table, this time at L.A. City Hall, with Mayor Eric Garcetti mediating. United Teachers Los Angeles (UTLA) bargaining team co-chair Arlene Inouye said on Wednesday that the talks, which had been arranged through a back channel that included Garcetti and state schools superintendent Tony Thurmond, would likely continue through the weekend and that teachers would remain at the pickets.
Persistent claims of poverty by the district have perhaps been the most contentious issue separating LAUSD and UTLA. The district has steadfastly insisted that LAUSD runs an annual operating deficit of $500 million and is already projected to dip .04 percent below the threshold of its $75 million statutory reserve. The cost, it adds, of the union's core demands, which it puts at just over $800 million, will quickly lead to insolvency.
Capital & Main's own analysis of the LAUSD budget finds that funding exists that would more than cover UTLA's core demands without touching the district's surplus. Our research also raises questions over how much of LAUSD's budget projections are more of a creative art than a hard-nosed science.
"There is a history of the district crying wolf over negative balances two years out that then never seem to arrive," agreed former Board District 5 member David Tokofsky. "If the budget were a basketball game, LAUSD would see a 20 point, final quarter lead by the Clippers as too close to call."
---
LAUSD: "Los Angeles Unified simply does not have enough money to meet all of UTLA's demands."
---
The union has framed the walkout around core educational justice demands that go beyond wages and confront foundational questions about the future of public education and what kind of schooling best serves the needs of Los Angeles families.
"This is about our students," said Inouye of declaring an impasse at a January 11 press conference. "It is about their learning conditions and the educators' working conditions."
The unresolved issues include contract demands for lowered class sizes, additional nurses, librarians, counselors and social workers. The union also insists that the district commit a significant chunk of a contested, nearly $2 billion budget surplus to increases to bilingual and adult education, and to making major investments in community schooling. The union has also been advocating for curriculum reforms that include a teacher say in achievement testing (UTLA wants less testing) and ethnic studies at every school.
---
Class-size reduction is a basic sticking point in the negotiations.
---
If there has been a single deal-breaker on the table, it is the district's lack of movement on "Section 1.5" — a contractual holdover from the Great Recession unique to LAUSD and anathema to UTLA because it allows the district to unilaterally raise class sizes. The union wants it gone; the district wants it replace with "Section 1.8," which would raise some class sizes beyond the current memorandum of understanding that Section 1.5 has nullified.
"Class size is the fundamental issue that we've got to deal with," argued UTLA president Alex Caputo-Pearl at the January 11 news conference. "Their [insistence] of continuing to . . . be an outlier in the state of California is unacceptable."
LAUSD's last known offer (both sides have agreed to a media blackout during the current round of bargaining) hadn't budged from its position that the union's demand for a 6.5 percent pay raise be contingent on cannibalizing the retirement security of future teachers to fund it. What was new on Friday, January 11, was the district's modest offer to add 200 new hires — or 1,200 in all — for class-size reduction, nurses, librarians and counselors. But for the nation's second-largest school district, this represented a $130 million drop in a 900-campus bucket — and the lowered levels would expire after one year.
---
Much if not all of LAUSD's gap could easily be closed simply by applying for waivers.
---
The offer was extraordinary both for its timing and its explanation of how LAUSD would fund the classroom reductions. The $25 million increase to the $105 million it had previously offered, a district press statement said, would include a recent $10 million pledge by Los Angeles County.  It also kicked in $15 million from what LAUSD had estimated would be the $40 million in savings from $3 billion in pay-downs of rate increases and pension liability for CalSTRS, California's giant teachers' pension fund, that Governor Gavin Newsom unveiled January 10 in his first state budget.
UTLA immediately challenged the district's $40 million windfall estimate, claiming that its own call to the state Department of Finance turned up an additional $100 million in ongoing revenue. By Wednesday, LAUSD had clarified that the $40 million figure merely represented the district's share from Newsom's recalculation of this year's Local Control Funding Formula (LCFF) cost of living adjustment increase, which was revised upward from the November's projected 2.57 percent to 3.46 percent. (The actual gain, which represents an additional $120 per student for L.A. Unified's non-charter enrollment, should bring the district closer to $49.2 million).
---
The school district didn't allow Governor Newsom's recent good financial news to dispel its fiscal gloom.
---
The district estimated its takeaway from Newsom's $700 million contribution rate buy-downs at $60 million over the next three years. But there will also be ongoing cash savings from lowered liability that should be dramatic. (Some have estimated that the buy-downs could be worth as much as $200 million to the district.)
Newsom's budget had other good news for LAUSD. It included an extra $576 million to school districts in special education funding, which would be worth roughly $75 million to LAUSD. The biggest windfall, earmarked for early education, should net Los Angeles roughly $180 million as its share of $1.8 billion for expanded kindergarten and preschool and childcare infrastructure (using a longstanding ballpark calculation that LAUSD claims roughly 10 percent of many statewide education appropriations).
The district didn't allow the new wealth to dispel its fiscal gloom. "Every independent expert who has reviewed Los Angeles Unified's finances agrees the District has serious budget issues," its January 11 press statement noted. "Los Angeles Unified simply does not have enough money to meet all of UTLA's demands."
To underscore LAUSD's claims of near-insolvency, the Los Angeles County Office of Education (LACOE) last week waded into the disagreement — the union asserts at the invitation of schools superintendent Austin Beutner — with a LACOE "fiscal expert" expressing "great alarm and concern," according to a LAUSD press release.
---
UTLA argues that a contract cannot be bargained on future promises.
---
UTLA, which said it has its own forensic accountant pouring over the district's books, has aggressively challenged LAUSD on the budget and a "structural deficit" narrative that the union dismisses as little more than political theater embroidered with scripted performances from allies within LACOE.
"There's a $2 billion reserve that we believe is not all accounted for," Caputo-Pearl said again on Wednesday. "We've pointed out that in the books and supplies line item, they consistently over-project, so there is money over-projected to the tune of $200, $300 million per year. … There's no doubt about it. California is the richest state in the country. The money's there for kids."
To prove its point, the union notes that the reserve has been increasing over the past five years from $500 million in 2013-2014 to today's $1.9 billion — a yearly average of roughly $300 million more than the district is spending.  UTLA also points out a fact that has been mostly lost in the budgetary debate — namely, that neither the county, the state's Department of Education, December's fact-finding panel nor the other experts cited by the district have actually independently performed an audit. Never, the union adds, has it ever seen LACOE contradict a district budget when the district claims that it is in financial crisis. Everybody — the press included — has simply accepted LAUSD's three-year projections at face value.
Capital & Main has sifted through the public reports of new and existing district revenues to see how LAUSD's poverty claims stack up against the core contract demands that could get teachers back to the classroom.
---
LAUSD might have had $330 million more to bargain with had a July parcel tax resolution pushed by two school board members made it to the November ballot.
---
The union says that its demand to reduce the counselor-to-student ratio can be cost-neutral merely by redistributing the district's existing counselors to meet a one-to-500 ratio at each school instead of district-wide. But we've thrown some new hires into our core contract offer along with more school psychologists. As such, the price tag for UTLA's core demands works out to $411.3 million for each year of the contract.
UTLA Core Demands
$189 million (LAUSD's figure) for a 6.5 percent across-the-board raise, retroactive to one year
$188 million for a 2,000 new-hire package of class-size reduction, and school counselor and school psychologist increase (based on a median annual salary and benefits cost of $94,000 per hire)
$25.3 million for a full-time nurse at each of the district's 720 elementary, middle and high schools (or 299 new hires at $84,809 per nurse for salary and benefits)
$10 million for a full-time school librarian at each of LAUSD's 223 secondary schools (or 118 new hires at $84,809 per librarian for salary and benefits)
To pay for it, we've included both LAUSD's onetime windfalls from the governor's budget plus UTLA's less conservative estimate of $140 million in ongoing savings — a total of $944.2 million in additional revenue. But the roughly $640 million of additional annual unrestricted funding alone — new money from the governor plus excavated over-projections of books and supplies and LAUSD's hidden annual LCFF increases — more than covers the core demands without touching a surplus that is 2533 percent over the statutory reserve of $75 million. The $217.43 million left over is enough for a generous commitment to community schooling or bringing schools up to full strength in psychiatric social workers, plant managers, assistant principals, restorative justice advisors and psychiatric social workers.
LAUSD Additional Revenues
$180 million for L.A.'s roughly 10 percent share of onetime early education
$49.2 million onetime net for the 2019-2020 Proposition 98 LCFF COLA bump to 3.46 percent.
$75 million onetime special ed money
$300 million in average ongoing hidden LCFF revenues
$140 million ongoing pension contribution savings
$200 ongoing for the pot based on annual over-projections of books & supplies spending.
Some of that, of course, represents state promises still two or three years out, but bridging revenue gaps has become a matter of routine education finance in California. A recent study by the nonpartisan research group WestEd found that 53 percent of the districts sampled did not expect revenues to cover expenditures over the period of 2017/18 to 2019/20. And many holes that appear can temporarily be patched simply by applying to the State Board of Education for waivers — for example, to shift, say, restricted special ed funds for computers to class-size reduction.
The irony is that the district might have had $330 million more to bargain with had a June parcel tax resolution pushed by LAUSD school board members Scott Schmerelson and George McKenna as an act of bargaining good faith made it to the November ballot. Despite polling that suggested strong voter support, the measure was blocked by Beutner and his allies in the pro-charter board majority. "It just seems like too ad hoc of a strategy," said Board District 4 member Nick Melvoin in casting his no vote.
In an abrupt about-face, the same board last week signed onto a new resolution by Schmerelson and McKenna to put a parcel tax and a facilities bond on the 2020 ballot.
"This is an olive branch to try to say … we want to work with the union to generate more revenue for this district," Melvoin explained to Capital & Main.
In fact, all the money for the education justice investments demanded by teachers could already be on the way. Backers of the Proposition 13 split-roll tax reform initiative that will be on the 2020 ballot estimate it will pump $1.4 billion more annually into Los Angeles County K-12 schools and community colleges.
Other potential revenue ideas include persuading the new U.S. Congress to fully fund federal Title I and IDEA supplemental funding for children living in poverty and students with disabilities, which could conservatively bring LAUSD as much as $400 million. The district could also begin collecting the $2 million each year in additional oversight fees allowed under the law from under-enrolled charter schools co-located on public school campuses, or, as former board member Tokofsky has urged, aggressively pursue developer fees owed the district out of billions of dollars in new construction. And Sacramento could close the carried interest income tax loophole, which would bring LAUSD a share of the estimated $1 billion that would pour into state coffers.
But, as the union has been arguing, a contract cannot be bargained on future promises. To bring the teachers in from the cold, LAUSD will need to offer concessions at the city hall negotiations that seriously address UTLA's concerns about enrollment stabilization, which to the union means reining in the proliferation of new charter schools. And Beutner will need to finally deal teachers into his portfolio district downsizing initiative, "Re-Imagine LAUSD," the elephant in the bargaining room that both sides know has profound implications for district-labor relations. Striking a deal will mean each side allowing the other the optics of a meaningful win in a contract that ultimately affirms L.A. Unified's belief in itself.
---
Copyright Capital & Main