Failing the Test: School Solutions and Turnarounds
Many parents of students who have successfully matriculated through the Los Angeles Unified School District believe that the key to a successful education means viewing a school as a community.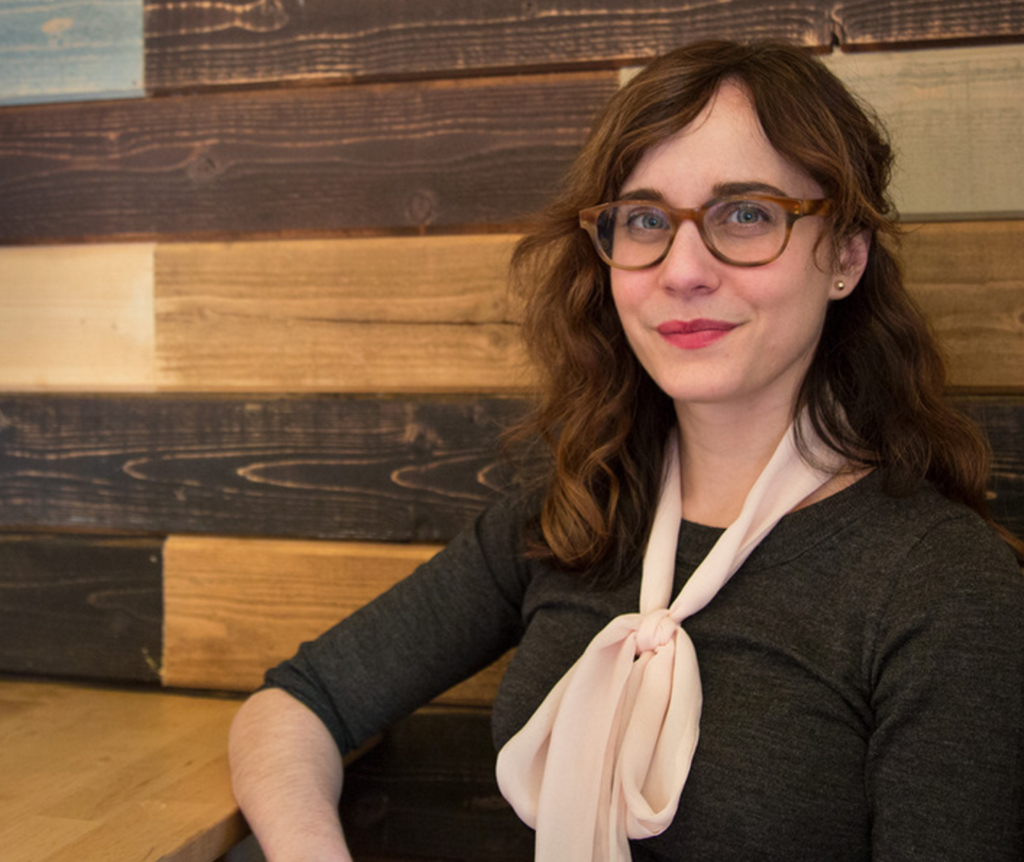 Yolanda Rodriguez (Photo by Pandora Young)
Elana Goldbaum was happy working at Burbank Junior High School, a public school located in Los Angeles' Highland Park neighborhood, until she was let go during the recession in 2008. She now works with what Goldbaum calls "a talented and amazing team" of educators at the Alliance Gertz-Ressler charter school, one of a network of 27 high schools and middle schools spread across the Los Angeles area. She loves teaching history to 10th graders, even though she finds herself embroiled in some of the teacher-management conflicts that have defined charters. 
When Goldbaum began working at Alliance in 2008 she enjoyed autonomy in her teaching approach. But then, she said, she increasingly felt beset by bureaucracy as "the home office" of the Alliance organization intervened more in the curriculum and with her teaching methods. The creativity that she had found so effective in engaging students was straitened, she told Capital & Main, by a growing number of mandates that provided little practical direction—but more penalties for instructors. The situation went from one of teacher innovation to that of teachers being forced to follow home office directives. 
Catherine Suitor, Alliance's Chief Development and Communications Officer, said the organization has made efforts to create choices and options regarding curriculum. As for shifting standards, she said that over the past five years management has been developing a performance and compensation standard that "attracts and retains and nurtures great teaching" This year—after research, interviews and focus groups—Alliance decided to develop a pilot proposal for next year. Suitor concedes it's been a long process. "I understand how that would be challenging. That's totally fair." 
Charter schools were first created partly as alternatives to just such top-down bureaucracy. Yet while charters are increasingly becoming scrutinized for their pedagogical and managerial philosophies, traditional public schools are developing their own solutions to problems that typically plague the education system. These schools are showing a creative resilience and ability to change that have not received much media attention. Many parents of students who have successfully matriculated through the Los Angeles Unified School District believe that the key to a successful education means viewing a school as a community.
Yolanda Rodriguez is one such parent. Four of her five children attended LAUSD magnet schools before attending college. Magnet schools were created in the 1970s and are part of the local public school system but have curricular themes (science, technology, engineering, math or the arts), vocational and career paths.
Yolanda Rodriguez, Activist Parent: "What's most important is to work well together with good communication between parents, teachers and students."
Not that it's easy to get four students into magnet schools. Students must apply to enter and are chosen by lottery.
"My experience was always good," Rodriguez said of her children's years in magnet schools. "They were always in small classes." She's concerned about the fact that not all charter teachers have to be certified.
Rodriguez became active with Inner City Struggle, an L.A. education-justice organization that works with parents in communities east of downtown Los Angeles. She was an ever-present volunteer at the local LAUSD parent center before LAUSD tapped her to become a community representative, said Inner City Struggle associate director Henry Perez. Today Rodriguez connects parents with English-language and health workshops, and helps them in navigating the school system, and in communications with teachers and administration.
"What's most important," she said, "is to work well together with good communication between parents, teachers and students, and help parents with resources."
Twenty miles southeast of downtown Los Angeles, in the city of Cerritos, a teacher-management collaboration in the ABC Unified School District, which has 30 schools and 21,000 students, has raised the attendance rate from 93 percent to 97 percent, said Ray Gaer, president of the ABC Federation of Teachers. "The district and union agreed that [a] common ground was student absenteeism." Chronic absenteeism is directly related to the dropout rate and cuts into funding schools receive from the state.
Conflicts in the classroom—bullying by other students, clashes with teachers—combined with other stressors and directly affected academics.
Gaer said teachers of different grade levels and schools came together to agree upon consistent approaches and protocols to address behavioral issues, rather than piecemeal approaches that can vary from classroom to classroom, and grade to grade. Their framework is based on the Positive Behavioral Interventions and Supports model, which works with teachers to develop tools to clarify behavioral expectations in the classroom and to reward positive conduct. The schools also work with students to help them understand and modify negative and disruptive behaviors. 
"There's a counselor for every school that works with kids on social and emotional issues," Gaer said, and a psychologist available. 
Artesia High School, where 77 percent of the students are eligible for free or reduced-price meals, bumped up its Academic Performance Index test scores from 557 in 2004 to 777 in 2013—comparable to schools in economically advantaged communities. 
ABC has been invited by the Department of Education to make a presentation in June. Gaer welcomes the chance to explain the district's success. "There isn't a broadcasting of best practices," he said.
When Matthew Navo first drove into the sleepy Central Valley town of Sanger in 2000, he was greeted by that community's welcome sign—a billboard that had been altered by disaffected teachers to read, "Welcome to Sanger, Home of 400 Unhappy Teachers."
"There was so much dysfunction within the community," Navo remembered. He had come to Sanger from Fresno to interview for an assistant principal job at Jefferson Elementary School, then one of the lowest-performing schools in California. "I almost turned around and went back to my home district. But I was intrigued by the fact that a group of teachers were so upset they would feel the need to do that, and then, too, a community that actually tolerated it. 
Matthew Navo, Fresno County Teacher: "There was so much dysfunction within [Sanger], I almost turned around and went back to my home district."
Serving a predominantly Latino farming community 15 miles outside Fresno, the entire Sanger Unified School District was, by 2004, one of the lowest-performing districts in the state. By 2011, however, Education Trust-West had recognized it as one of the most improved high-poverty districts for low-income students, and the American Association of School Administrators honored Sanger's then-superintendent, Marcus Johnson as Superintendent of the Year. The following year, 97 percent of the district's students graduated, while the rate for its Latino students was 94 percent. And those achievements continue to be sustained today. In 2012, Matthew Navo took over as Sanger Unified's superintendent. "When people ask, 'How did that happen?'" Navo said, "I tell them, 'Because the relationships at Jefferson already existed when the journey started. There weren't many people in the organization that were resistant to doing something better and different.'"
The better and different, Navo said, boiled down to adopting three tools:
The

Rick DuFour model

of teacher professional learning communities (PLCs) and knowing that helping kids meant helping teachers to learn to work together in a collaborative way.
The Explicit Direct Instruction (EDI) model, with structures designed to help low-performing and language-minority students work on grade-level standards with frequent checking for understanding.
Response to Intervention (RTI), a program that created both in-class intervention and a range of intervention classes to meet the specific needs of students at risk of falling behind.
Most importantly, however, were the imperatives behind the tools. Navo ticked them off:
"The need for principles that define your organization; initiatives that define your goals; goals that are simple and clear; and a willingness to build relationships [that can] transcend across districts in a very systematic way."
Sanger is now routinely mentioned by education researchers in the same breath as Union City, New Jersey or Long Beach, California as a national model for reversing the decline of high-poverty, high-immigrant urban public school districts from within. It's a continuous-improvement approach that University of California, Goldman School of Public Policy professor David L. Kirp calls "homegrown gradualism," as opposed to a top-down, charter-up method.
Veteran education researcher Jane L. David literally wrote the book on Sanger, with co-author Joan E. Talbert of Stanford's Center for Research on the Context of Teaching. One of the lessons she took away from places like Sanger, she told Capital & Main, is that the very language of "broken" and "fix" that charter advocates use to describe public schools wrongly characterizes the systems nature of public education as something mechanical. 
"A more appropriate perspective," David said, "is that schools are reflections of our society and reflect the values of the communities that they reside in, and they serve an incredibly important purpose in educating everyone to some level. I mean, that's just a different way of thinking about the systems as kinds of living, breathing things, more like a human being that might get sick but needs a really good diagnosis and a lot of support to improve."

California Ramps Up College Education Behind Bars
Co-published by the American Prospect
Prisons have been called universities of crime. What if they became, instead, actual universities?
---
A 2014 law is turning state lockups into de facto institutions of higher learning.
---
Co-published by the American Prospect
In January 2017, Peter Fulks, a former police officer, stepped inside the California Correctional Institution (CCI), a sprawling supermax prison of more than 4,000 inmates, located just west of the foothill community of Tehachapi. The previous year, Fulks had accepted a teaching job at Cerro Coso Community College, which serves the sparsely populated eastern end of Kern County. The baby-faced 32-year-old had only a semester under his belt when he had volunteered to take his course about criminal justice inside a criminal justice facility, part of a daring experiment in California to provide face-to-face college courses to people behind bars.
Fulks wasn't sure what to expect at CCI. He admired the idea of teaching prisoners, and believed education could be transformative, but he was also prepared for resistance. "I was ready to argue for four months straight," he said. The first day was rocky. After he announced that he would be dividing the inmates into groups, a man at the back of the classroom interjected, "Professor, I believe we have already established our groups." Fulks looked at his new students, who had organized their seating arrangements by race, as so much else was organized inside the prison, and let it be.
---
Inmate: "Everywhere I turned, people were talking about what classes they have, what homework they had due, how many units they needed to complete their degree. I had to see what this was all about."
---
Like Fulks, his students seemed to believe in the value of education—they had signed up for his intro course, after all—but he sensed they were skeptical that anything positive could come from their time in prison. (And for good reason, Fulks conceded.) The skepticism didn't last. During the semester, they studied the history of prisons, analyzed the budget of the California Department of Corrections and Rehabilitation (CDCR), and wrote letters to elected officials regarding various public safety bills. The inmates were enthusiastic and sharp, and they were soon high-fiving and chest-bumping each other without regard to the institution's racial order.
"I got to see in front of my eyes a complete breakdown of the prison's subculture," Fulks told me. He also saw a side of the criminal justice system that hadn't been visible from the perspective of a beat cop: the talent, drive and dreams of the people he had once put away. After that first semester, he set out with his colleagues to scale up the program and has turned Cerro Coso into what is likely the largest provider of face-to-face college education in the nation. This academic year, 10 full-time and 36 part-time Cerro Coso instructors will teach more than 1,200 inmates at CCI and another state prison located in Kern County, the California City Correctional Facility.
*   *   *
Fulks and Cerro Coso stand at the forefront of a remarkable effort to turn California's prisons into de facto institutions of higher learning, made possible by the passage, in 2014, of state Senate Bill 1391. Inmates had previously been mostly limited to GED, career technical and correspondence programs, but the new law allowed community college professors to teach inside prisons and be compensated for instructing inmates as if they were students on the outside. Though the experiment has been operating largely below the radar, the results have been striking: In the fall of 2018, nearly 5,000 inmates from all security clearance levels took face-to-face college courses. That's more than in any other state, and more than the total number of students enrolled in the federal Second Chance Pell Pilot Program, which began under the Obama administration in 2016.
---
Prison Teacher: "You are entering an area
of supreme control, of which you have none."
---
There is plenty of evidence to support bringing higher education classes into prisons. Nearly all inmates will eventually be released, and a comprehensive 2013 RAND Corporation study found that inmates who participated in educational programs lowered their chances of recidivating by 43 percent. The RAND study also found that each dollar invested in correctional education returns between four and five dollars. And prisoners are often hungry to learn: Thus far, incarcerated students in California who take community college courses are consistently receiving higher grades than their campus counterparts.
One inmate, a student of Fulks who didn't want to include his name, wrote that he had been transferred to a prison for disciplinary reasons. He described himself as a "multi-striker" who had first entered prison in 1993. After his transfer, he noticed "a buzz around the facility that I have never experienced in this environment. Everywhere I turned, people were talking about what classes they have, what homework they had due, how many units they needed to complete their degree. I had to see what this was all about and signed up for whatever I could get."
Last fall, he took five courses, including art history and psychology, and is on track to earn his associate degree later this year. "For the first time in a long time, I don't feel like a 'lost cause,'" he concluded, adding that he was "on the right path to becoming a success story [and a human being again]."
*   *   *
"People talk about reduced recidivism, safer communities, and saving money, and those things are true," said Rebecca Silbert, a senior fellow at the Opportunity Institute in Berkeley and co-director of a statewide initiative, Renewing Communities, that supports providing higher education in prison. "But, fundamentally, this matters because we are a nation that believes in opportunity for all. What is the point of public higher education, if not to create opportunity for the public—meaning all of us, even those who made bad decisions in the past?"
Silbert has been heartened by what California has been able to achieve in a relatively short period. Still, challenges remain. Textbooks are expensive, especially for inmates who might earn only 25 cents an hour. Much of the administrative work is labor intensive and unfunded—to register students, someone has to physically travel to the prison yard with a clipboard. And professors must learn how to design lesson plans that don't require the Internet and avoid assigning banned books, which in California include such titles as Dante's Inferno and Freud for Beginners. There are delicate relationships, as well, to manage between CDCR and the California Correctional Peace Officers Association, the union that represents prison guards. As a teacher in a prison, Fulks told me, "You are entering an area of supreme control, of which you have none."
However, both Fulks and Silbert feel that California is on the right path and can provide a model for other states. Fulks told me that he had recently returned to teach a more advanced course to his initial students, a handful of whom have earned their associate degrees and want to pursue a PhD program. To meet this demand, Cerro Coso will soon be bringing in doctoral students from the University of California, Los Angeles, who will mentor inmates during their final year in prison and help place them into a bachelors-to-PhD program upon their release.
Fulks laughed, thinking about this prison-to-PhD pipeline: "That has happened zero times with my students on the outside."
---
Copyright Capital & Main