Eyes on a New Prize — Reparations
Why a major magazine put the issue of reparations for slavery on its June cover, I really don't know. Maybe because Juneteenth – the festival marking the day in 1865 when Texas slaves learned of their emancipation 18 months after President Lincoln had signed it – comes in June. Of course, that date rolls around every June 19 and the concept of reparations existed long before emancipation.
Reparations came to my attention through civil rights activism in the 1960s, although it was proposed by abolitionists before the Civil War. Lincoln's "40 Acres and a Mule" policy was actually a form of reparations, recognizing that the wealth of much of the country had come from the work of slaves who remained landless and penniless, and without many opportunities otherwise. Where it was implemented change happened, even in the Deep South. But it stalled after Lincoln's assassination, and things went backwards as segregation took root and became the common public policy of the nation.
The cover of The Atlantic summarizes the case simply:
250 years of slavery.
90 years of Jim Crow.
60 years of separate but equal.
35 years of state-sanctioned redlining.
Until we reckon with the compounding moral debts of our ancestors, America will never be whole.
Clear. Concise. Compelling.
A few years ago an African-American minister friend suggested I read a book that further explained the starkness of this conclusion for me. The Hidden Cost of Being African American: How Wealth Perpetuates Inequality, by Thomas M. Shapiro, became one of the most important books I have ever read. A professor at Brandeis University, Shapiro studied the relative wealth of black and white Americans of the same age, comparable educations and professional positions.
Through interviews with more than 180 families of both races, and by examining statistical records, he concluded that in the same cohort, the wealth of white Americans is twice the wealth of black Americans after 10 years of post-education professional work. He attributes this gap to several inequities built into the relative status of black and white families of the same age, education and professional standing:
Members of black families who have gone to college incur more debt than members of white families – so they start out in a deficit position, a continuing factor that now plagues most college graduates, although unequally.
White families are more able to buy homes in neighborhoods with higher appreciation value than their black counterparts. As the Atlantic article points out, "Black families making $100,000 typically live in the kinds of neighborhoods inhabited by white families making $30,000."
Finally, Shapiro documents, black professionals are not paid as well as white professionals in comparable positions. For years white women have argued they similarly earn salaries and wages below those of white men in equal positions and with the same educational requirements. Skin color apparently also makes this true when males are compared to males.
These conditions reinforce the case for reparations, but recent experience further underscores the economic downside for African Americans. Before the housing bubble broke in 2004, white households' assets were worth 11 times as much as those of black households, and seven times as much as those of Latino households. By 2009 those assets of white families were worth 20 times as much as their black counterparts' and 18 times as much as a Latino family's. During those five years one in 10 homeowners lost their homes or found themselves seriously delinquent in their loans. For black and Latino families, the figure was closer to one in four.
Probably Los Angeles City Attorney Mike Feuer was not thinking about black reparations when, over the past several months, he filed lawsuits against America's four biggest banks for their predatory loan practices. Nevertheless, Feuer's lawsuits make two arguments that reinforce the case for reparations. One argues that an African American in Los Angeles seeking home financing has been nearly twice as likely to receive a predatory loan as a white applicant with the same financial capacity. It also claims that homes owned by blacks have been foreclosed on faster than those owned by whites.
Practices like these, and the economic disadvantages faced by African Americans, make the call for reparations compelling, and until that debt is met, America's moral obligation remains unredeemed.

LISTEN: How Two African-American Entrepreneurs Are Determined To Change Diets In The Black Community
On the latest episode of "The Bottom Line" podcast, Naturade's Claude Tellis and Kareem Cook share how their own families' experience with diabetes has spurred them to promote healthy eating options.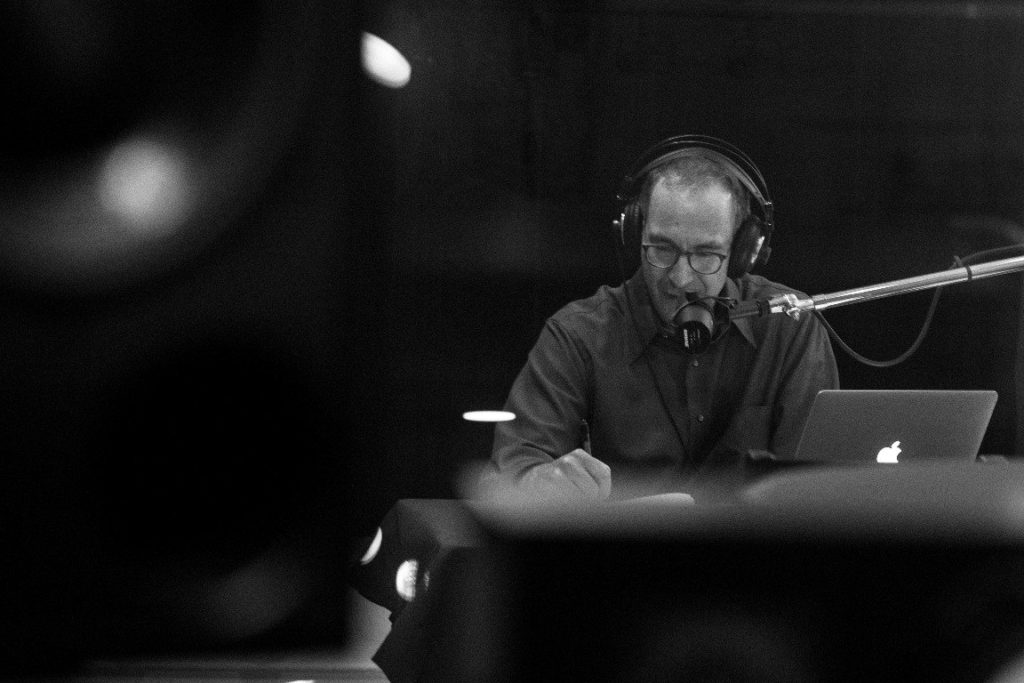 Many entrepreneurs pride themselves on solving some sort of "pain point" for their customers. But as Claude Tellis and Kareem Cook, the co-owners of health-products provider Naturade make clear, some pain points are a lot more serious than others.
"I had an uncle that went into the doctor, wasn't morbidly obese or anything, lived in Louisiana and . . . the family was faced with, 'Do we amputate both of his legs or not?'" Tellis told me on the latest episode of my podcast, The Bottom Line. "He never made it out of the hospital. He died, and he was about 55 years old."
Another uncle, says Tellis, who serves as Naturade's CEO, "was faced with losing a couple toes." Eventually, "they had to take his leg from the knee down."
In the African-American community, dealing with this grim loss of life and limb—often brought on by diabetes and peripheral arterial disease—has become disturbingly routine. "You just kind of grew up with insulin in the refrigerator," says Cook, Naturade's chief marketing officer.
And so Tellis and Cook have set out to combat this crisis by helping underserved populations—especially those in black neighborhoods—eat better. Their vehicle for sparking change is Naturade, which they acquired in 2012 for $8 million.
Although the Orange, Calif., company is nearly a century old, Tellis and Cook have revamped it completely, including introducing a new product that is now their No. 1 seller: VeganSmart, a plant-based meal replacement that is high in protein, low in sugar, and full of vitamins and minerals. Its suggested retail price is $35 for 15 servings.
"What we really wanted," says Tellis, "was something that had Whole Foods quality that could be sold to a Walmart consumer."
To achieve that vision, they've built the brand methodically. Step one, Tellis says, was making sure that vegans bought in, so that "people when they look online will see that there's an authenticity and there's a rigor" to what's being offered.
From there, they handed out VeganSmart at Wanderlust yoga festivals, aiming to attract a hip, upscale crowd. This helped advance a "premium viewpoint of the product," Tellis says.
Finally, there came the last step: bridging into urban America. To catch on there, they've adopted an influencer strategy, tapping rappers like Styles P and Da Brat and professional basketball players to promote VeganSmart. (Grant Hill, soon to be inducted into the NBA Hall of Fame, is an investor in Naturade.)
The result is a profitable company that is now selling into, among other retailers, both Whole Foods and Walmart—just as Tellis and Cook had planned it.
Not that any of this has come easy. The duo, who met as Duke University students in the early 1990s, have played in the health-food space for more than 15 years now.
Their first venture, launched in 2002, was a vending machine company called Healthy Body Products, which supplied nutritious snacks and drinks instead of junk food and soda. The business won contracts with the Los Angeles Unified School District, but it was difficult to scale. So Cook and Tellis ultimately sold the venture—but not before gaining some insight into what it takes to persuade those in the mainstream to eat right.
At one point, they brought in actor Michael Ealy (then fresh off one of the Barbershop films) to talk to the students about the importance of maintaining a good diet. "One of the biggest things we learned in our first business was how to make it cool," Tellis explains.
And, of course, if that doesn't work as a motivator, there's always a second message to fall back on. "Everyone wants to be cool," says Cook. "And no one wants to die."
You can listen to my entire interview with Tellis and Cook here, along with Bridget Huber reporting on Impact America Fund's efforts to help improve low- to moderate-income areas, and Karan Chopra laying out what small rice farmers in West Africa can teach American business leaders.
The Bottom Line is a production of Capital & Main.