Explosive Information: Worker Pay Disclosure Ignites Fear in Biz Lobby
You might not think that one additional figure in the thick of annual financial reports would be a serious threat to our major corporations, but you'd be underestimating big business lobbyists' penchant for hysteria. A simple rule finally passed by the Securities and Exchange Commission (SEC) last week drew more than a quarter million comments and 1,500 letters to the commission – add a large stack of articles and op-eds, and one can imagine quite a number of people with steam shooting out of their ears.
In a 3-2 vote August 5, the SEC adopted a new rule requiring that companies disclose a comparison of CEO pay with worker pay. This disclosure rule was a mandate of the Dodd-Frank Act, the 2010 legislation passed in the wake of the recession, and will take effect in 2017. Labor groups and others concerned with economic inequality had pushed hard for the SEC to move forward on it.
Publicly traded companies will soon be required to include in their annual filings:
The median of the annual total compensation of all its employees except the CEO.
The annual total compensation of its CEO.
The ratio of the two amounts.
Given that publicly traded companies already have to disclose the total compensation of their CEOs and the ratio is just a matter of arithmetic, the only truly novel piece of the rule is that companies will have to disclose how much they pay a typical worker. At first blush that wouldn't seem to be a huge deal.
"Indeed," Vox's Matthew Yglesias mused, "one might be inclined to completely dismiss the rule were it not for the vociferousness with which the Chamber of Commerce and other elements of the business community fought it."
Shareholders are, of course, the primary audience of SEC-required financial reports, but the new official reporting of employee pay may provoke more than passing interest among consumers and workers themselves. Could that be the real driving force behind some of the push from labor – and the vitriol from the business lobby?
From the Wall Street Journal:
MaryAnn G. Miller, chief human-resources officer of technology distributor Avnet Inc., expects the rule will require careful preparation to limit the effect on employee morale. "It will consume a fair amount of management's time at the outset,'' she said in an interview on Wednesday. But overall, the rule won't be "very impactful to the business," she added. Staffers at Avnet likely will worry more about how much less they make than the median employee than the CEO-worker ratio, Ms. Miller said. "That will be the bigger issue.''
"Unfortunately, ratios will vary widely from company to company or industry to industry," complained Tom Quaadman, vice president of the U.S. Chamber of Commerce's Center for Capital Markets Competitiveness, in a press release last year. "Rather than providing useful information to investors, the Pay Ratio will simply be used as a scarlet letter."
"Worthless for anything but naming and shaming," SEC commissioner Daniel Gallagher echoed before voting against the proposal last week, part of a display that led writer Sam Pizzigati to call Gallagher possibly the "sourest person in the nation's capital" that day.
Quaadman is not wrong in claiming that different types of companies and industries will have vastly different pay structures and CEO/worker ratios, but that's a note on responsible comparison of numbers. Indeed, it wouldn't be relevant to compare Walmart's median pay and CEO figures with those of Google. But it may be revealing to look at Walmart next to Costco.
Will the scarlet letters and public scrutiny create real pressure to reduce the CEO/worker pay gap? It's unclear, since CEO pay was already required reporting and the disparity was generally known, even without specific data for every company.
But companies do seem worried – unsure, according to the Wall Street Journal, "whether the disclosure will rile up shareholders, employees and the broader public."
It isn't unusual for shareholders to take interest in a company's record on a variety of fronts beyond the bottom line, from environmental impacts to human rights. Many shareholders aren't concerned with pay or employment practices, but some are. And more could take an interest as companies begin to report median pay in a couple of years – a prospect which has had the business lobby more than a little riled up.
A Note on Some Other Whining
Another criticism coming in at a high pitch from the big business lobby is that the new requirement will be expensive for companies to implement. A U.S. Chamber of Commerce white paper projected the total cost of compliance at more than $710 million, based on trade association surveys in which "respondents estimated that it would take an average of 952 hours per year to do this exercise, with average labor cost of $185,600." This certainly seems absurd, and not in the way they claim.
The proposed rule doesn't call for companies to compile all their employees' data and examine every inch of every paycheck. It requires that they find the median – i.e., the one in the middle with half above and half below. And under the rule, the SEC would let companies use a random sample of employees to estimate the median and measure pay almost any way they like.
Basically, the SEC will be asking companies to make a reasonable estimate of the median worker from the random sample and interpret the total income in any way they find appropriate (such as, the SEC explicitly suggests, using amounts already recorded in payroll or tax records). If you set off to do that exercise for your company and come back more than 900 hours later with a major increase in corporate overhead, you're doing it wrong.
---
Graphic by Joe Newlin, vsbly.org
Government Shutdown's Silver Lining: A Corporate Hiring Guru Speaks Out
Co-published by Fast Company
Ending the shutdown won't curtail the hiring opportunities for corporate recruiters, says one expert. It's like divorce: Once you start thinking about leaving, the odds that it will happen go up dramatically.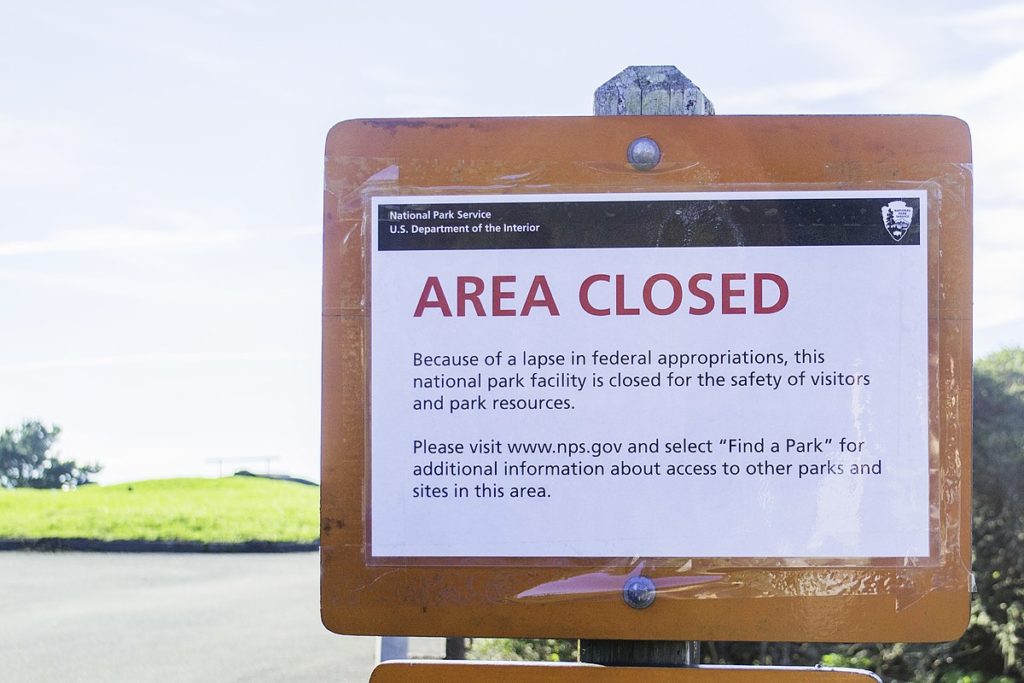 ---
In the new economic climate, even the most mission-driven of federal workers might be forgiven for abandoning the nation's parks, airways and regulatory agencies.
---
Co-published by Fast Company
When the federal government shut down for 16 days in 2013, corporate hiring guru John Sullivan advised companies on how to raid federal government workplaces for talent.
A blog post he penned at the time caused some to charge him with being unpatriotic, he said recently, while others thanked him for the reminder that federal workers were ripe for the plucking.
This time around, the climate is even better for corporations looking to cull staff from a workforce that is already well-trained and also known for its loyalty, Sullivan tells Capital & Main by phone. He describes the current moment—with hundreds of thousands of federal employees forgoing paychecks and, in many cases, sitting at home — as tantamount to "a sale on Black Friday."
---
Congresswoman:  The shutdown could have a long-term impact on the federal government's ability to attract workers with IT skills.
---
"If you've been screaming for the last two years" about the skills-and-talent shortage, "this week there isn't one," says Sullivan, who heads the human resource management program at San Francisco State University's College of Business.
The partial shutdown, that began on December 22 when President Trump failed to secure funding from Congress for his border wall, has impacted employees at a host of federal agencies, including the departments of Agriculture, Commerce, Homeland Security, Housing and Urban Development, Interior, Justice, State, Transportation and Treasury and the NASA.
What makes this particular shutdown so suitable for raiding federal workplaces? It's not just that employee morale has taken a nosedive, thanks to a president who is at war with many of the agencies he oversees. Nor is it only the fact that Trump threatened to keep the government closed for as long as a year, a notion that "really scares people," says Sullivan.
---
With Amazon's opening new offices in the District of Columbia area, three out of four IT workers in DC say they would consider leaving their current jobs for the tech behemoth.
---
It's also the economic climate. Companies are growing. Unemployment is low. Remote work is increasingly an option. Technical advances have made looking for a job easier than it was in 2013. "You can say 'boo' to your phone and apply for a job," adds Sullivan, delivering his matchmaking pitch with such force that even the most mission-driven of federal workers might be forgiven for abandoning the nation's parks, airways and regulatory agencies.
Congresswoman Robin Kelly (D-IL), the ranking member of the House Subcommittee on Information Technology, worried, in a statement last week, that the shutdown would have a long-term impact on the federal government's ability to attract workers with IT skills. The federal government has generally struggled to attract young tech workers, and Amazon's new offices in the District of Columbia area has three out of four IT workers in DC saying they would consider leaving their current jobs for the tech behemoth.
Tech workers — and upper-salaried talent — are not the only employees coveted by the private sector, says Sullivan. Forest Service employees. Coast Guard workers. Transportation and Safety Administration agents. Any unpaid workers could be lured away, especially in states like California and Texas, where economies are strong, he maintains. An employment agency for California's casinos recently put this shout out on Twitter: "Any @TSA employees looking for new opportunities, PTGaming is hiring!" along with the popular hashtag, #shutdownstories.
The shutdown could also prompt federal employees to throw scruples to the wind and step into the infamous revolving door that leads workers from government jobs to the private sector and back again. When Sullivan was advising companies in 2013, he helped firms hire from agencies that regulated them.
"And by the way," asks Sullivan, persisting with his siren song, "if I was a regulator, [with] President Trump eliminating all those regulations, why am I needed? Why not go to the private sector?"
Sullivan, who says he is an underpaid government worker in his own right, is concerned about the public cost of his and others' efforts to lure away the federal government's top talent. The best employees will leave first, and "literally billions" in training dollars will be lost, he predicts.
But he puts the blame squarely on a public sector that undervalues its workers. Corporations that pilfer federal government workforce for talent offer a kind of public service and corrective by demonstrating the price that must be paid "for degrading public service and unnecessarily frustrating federal employees," he wrote in his 2013 post.
Ending the shutdown won't curtail the hiring opportunities for corporate recruiters, says Sullivan. "It's like divorce. Once you start thinking about [leaving], the odds [that it will happen] go up dramatically."
---
Copyright Capital & Main