Election 2012: Obama's "Non-Cuban Hispanic" Saviors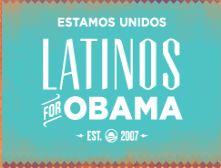 It's a curious feeling, this brown-becoming, the "Latino vote" hurling itself over the fence as it were, saving Barack Obama from the ignominy of becoming the first black president to lose a reelection bid. I've been writing about the potential of the Latino vote going on three decades, and although we've had inklings of what kind of power it can wield (such as when it modestly pushed a few swing states toward George Bush in 2004), this time it's at the center of the electoral narrative.
There was George Will on ABC, minutes after the election was called, talking about how Barack Obama could now put "immigration reform front and center, giving the Republicans a reef upon which they can wreck themselves." Brian Williams and all the old school network anchors welcomed the "non-Cuban Hispanic" cohort (read: Mexicans, Central Americans, Puerto Ricans) to the national story.
It's a curious feeling because, notwithstanding the astonishing exit polls (up to 75 percent of the Latino vote went for Obama, providing decisive margins in several of the battleground states), we are still on the margins policy-wise. For the last four years we've endured the moral and political disaster of the Obama administration's immigration policy—record numbers of deportations and the consolation prize of a Dream Act Lite via executive order. Latin America policy in general is in disarray and Obama's other great failure is the drug war we share with Mexico, which continues unabated with billions of dollars in American support—and is completely absent from national political discourse despite 80,000 dead.
I've spent the last dozen years living in, and writing about the desert West and borderlands. Ground zero of the housing boom and bust, home to nativist reaction (Arizona), a landscape transformed by climate-change-sparked infernos, a place simultaneously growing ever-more diverse (especially with "non-Cuban Hispanic" types) and segregated (the desert version of the "one and the ninety-nine," migrants dying of thirst within sight of the gentry's adobe chalets).
The West is like any other place in the country, except more so. The brown cowboys and girls are now seated around the campfire, but just behind George Will and Brian Williams, shadows dancing on their faces.
Rubén Martínez is the author of Desert America: Boom and Bust in the New Old West and professor of literature and writing at Loyola Marymount University.
The Tests Facing California's New Governor
Gavin Newsom now leads the state with the nation's biggest economy and largest population — and one riven by economic inequality. What will be his most important challenges?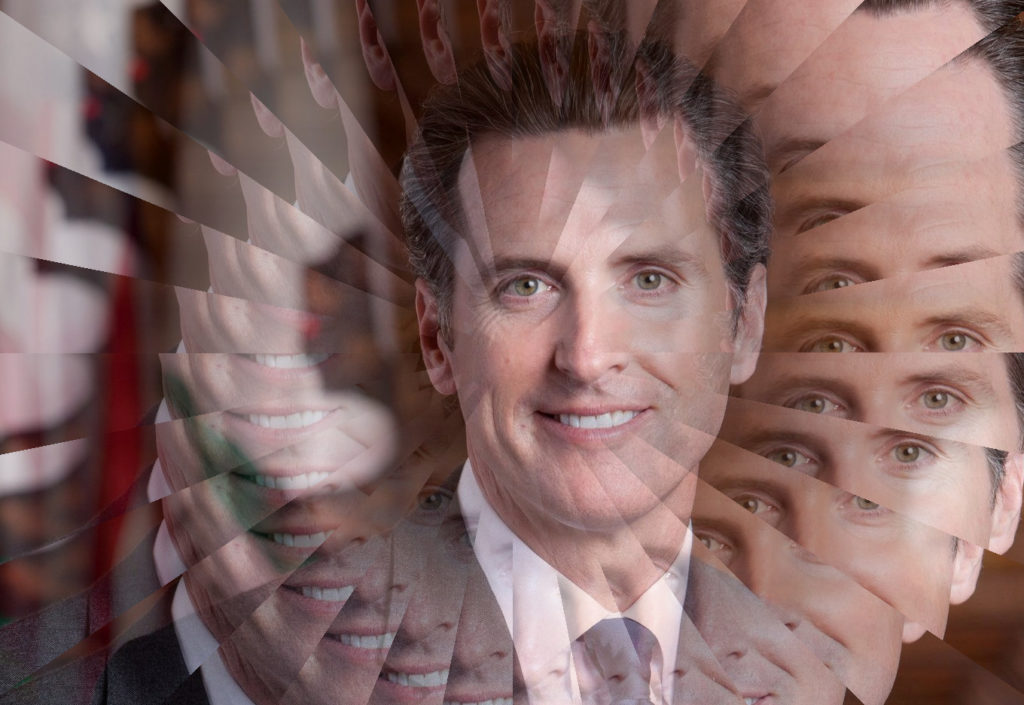 Gavin Newsom inherits a state that should be any governor's dream: A California that is the cradle of the tech revolution and brims with prosperity, a one-party state with supermajorities in both chambers for Newsom's Democrats. But there are clouds darkening the horizon: Daily prophecies tell of coming economic storms; legislative initiatives taken on behalf of immigrants, retirement security and the stemming of global warming are increasingly thwarted by a bellicose White House. And that Democratic Party monopoly in Sacramento masks a deepening ideological fault line dividing pro-business moderates and progressives – the latter of which have largely chafed for the last 16 years under the thrifty administrations of Jerry Brown and Arnold Schwarzenegger, and are eager to burst out with far-reaching (if pricey) legislation.
Then, there are memories of three high-riding liberal governors (Pat and Jerry Brown, and Gray Davis) whose programs or careers were derailed by resentful taxpayers. There are more recent memories, too: Of an impulsive, hard-partying San Francisco mayor whose blunted ambitions led him to spend eight years in the ceremonial wilderness of the lieutenant governor's office. Newsom is said to have matured into a more circumspect, pragmatic politician, although some of the old doubts were fanned back to life by an unflattering New Yorker profile that appeared shortly before his landslide victory November 6.
Perhaps overriding all these auguries is the undeniable fact that despite its enviable economy, its abundance of billionaires-in-residence and laudable array of social services, California still has the highest poverty rate in the U.S., nearly half of its children live in poverty or near-poverty, and merely finding an affordable place to live has become an existential challenge for many. These and similar factors superimpose on the state another kind of fault line, that of economic inequality. Most of the new governor's time will be spent wrangling crises that spring from this disparity. Which is why the following Capital & Main stories primarily focus on the inequality that separates so many Californians from one another.
Affordable Housing, by Jessica Goodheart.
Single-Payer Health Care, by Gabriel Thompson.
Climate Change and Big Oil, by Judith Lewis Mernit.
Inequality Interviews with Manuel Pastor, Ann Huff Stevens and David Grusky.
Early Childhood Education, by Bill Raden.
Inequality in California: Six Takeaways.
---
Copyright Capital & Main