Edward James Olmos: Come to the Stop Prop. 32 Concert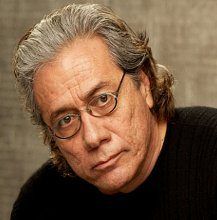 (The following message from Edward James Olmos is republished from the L.A. County Federation of Labor, AFL-CIO, with permission. The concert mentioned took place Oct. 3.)

Forgive me, but I'm going to be blunt. Proposition 32, the so called "Stop Special Interest Money Now Act" is a misleading, cynical and unfair attack on working families and labor unions.
That's why I'm standing with Working Californians and their No on Prop 32 campaign. And that's why Crosby, Stills & Nash and Tom Morello: The Nightwatchman are joining Working Californians to play a special benefit concert in support of the No on Prop 32 campaign this October 3rd at Nokia Theatre L.A. LIVE. Want to come and join me?
Get your free ticket for the No on Prop 32 concert with Crosby, Stills & Nash and Tom Morello: The Nightwatchman, at the link below:
http://action.truthonprop32.org/concert
The people behind Prop 32 wrote in giant loopholes and created special exemptions to give billionaire CEOs, out-of-state land developers, and oil and gas companies the ability to spend unlimited amounts of money on political campaigns with no disclosure and no accountability. I think that's wrong. And I'm prepared to stand up and speak out so working people aren't shouted down by big business and billionaire CEOs.
Sign up, help me get the word out, and come join Working Californians for a free concert.
Help me turn the volume up in Los Angeles and help Working Californians get the word out about the No on Prop 32 campaign.
See you at the concert,
Edward James Olmos,
Actor, activist and proud union member