Eating Blinky: Nuclear Power Safety Jitters
If you're not a subscriber, I guess you'll have to pay for access to this recent New Yorker piece, but it is well worth it. Evan Osnos took a look at Japan and the Fukushima nuclear meltdown seven months after the terrible tsunami destroyed so many lives and very nearly killed many more.
This is compelling writing and reminds me of something I'd forgotten—hadn't we all agreed that nuclear disaster was a real and legitimate fear again, and change was needed? What happened?
The article raises a theory that resonates. In a long section in the middle of the piece detailing the history of nuclear power in Japan, Osnos notes that post-Chernobyl Japanese officials actually became less safe and at the same time more assertive of the safety of nuclear power.
The idea was to defend the industry against attacks by distinguishing the practices in Japan from those in the USSR, but somehow while the language did just that, the reality went the opposite way.
It reminded me of a time back in 1989 or 1990, in high school chemistry. Much to my father-in-law's chagrin (he just retired after nearly 40 years as a chem prof), this was never my subject, and I was a rather indifferent student who paid as a little attention as possible. I was, however, proudly political, and thus sat up when a man in uniform (I know we all like a man in uniform, but I honestly can't recall what branch of the military he was in), showed up to talk to us about the benefits of nuclear power.
He began by asking who in the class was concerned about nuclear safety, and I raised my hand, expecting at least a handful of others to do the same. They didn't. Big surprise, I suppose, that when a guy with a gun comes to class, kids aren't too eager to step out with a contrary opinion.
The rest of the class was an extended argument between he and I, and I lost absolutely — knowing, of course, nothing about nuclear power and having no capacity to make the case for potential dangers.
I still don't, of course, except to point to this article about last August's Virginia quake, which calmly  quoted  the head of the affected facility saying that "These plants are designed for this kind of seismic event." A week later we learned that these plants were not designed for "this kind of seismic event" at all.  Because, as in Japan, nuclear power is too important to our nation's energy system to bother with actually confronting the very real risks — it's much easier to reassure everyone that things are fine. Ultimately, however, Mr. Burns doesn't eat the fish, and you probably aren't ordering a lot of Japanese beef these days.
Green New Deal Targets Link Between Trade Policy and Climate Change
Rep. Alexandria Ocasio-Cortez's resolution spotlights stealth connections between free trade deals, offshoring and carbon emissions.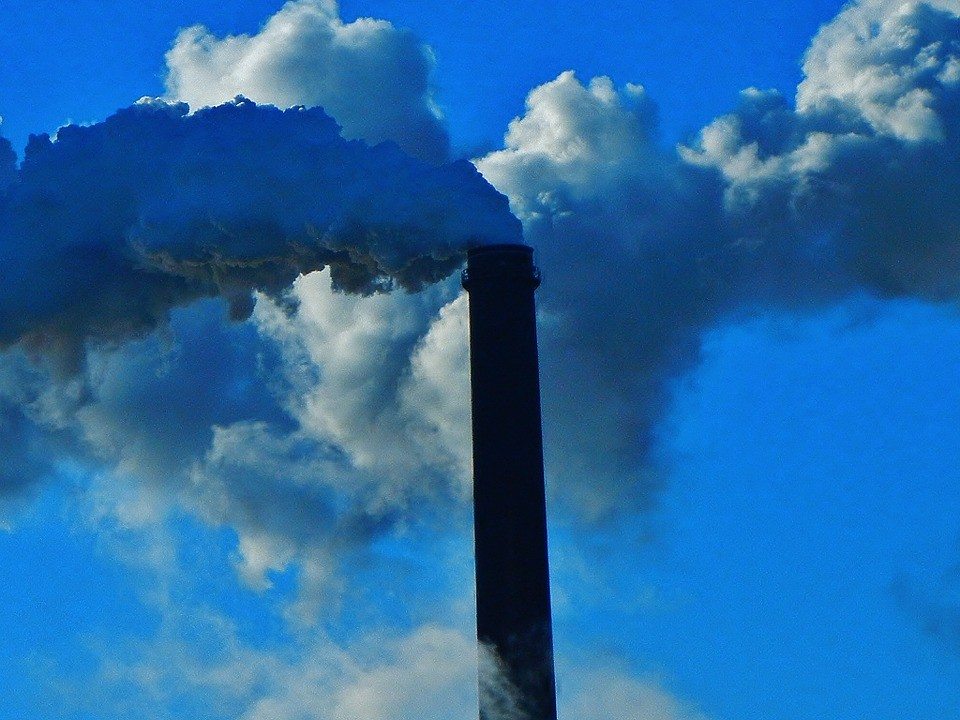 Congressional Democrats on Thursday unveiled landmark Green New Deal legislation outlining proposals to combat climate change — and the measure does not stop at the American border. The resolution calls for new trade laws to halt America's continued export of carbon pollution to countries across the globe.
The link between trade policy and climate change may seem far-fetched, but it is illustrated by the relationship between emissions in different countries. For example: In recent years the United States and Europe had been reducing their own greenhouse gas emissions. That seeming progress has been offset in developing countries such as China, which has seen a significant spike in emissions to the point where it now produces more greenhouse gases than the United States and the European Union combined.
On the surface, these trends might appear to show wealthy nations' proactively decarbonizing their economies, and developing nations failing to do the same. However, China's emissions are not happening in a vacuum: Research suggests they are being fueled by the United States through the trade policies that the Green New Deal resolution targets.
Over the last few decades, under major free trade agreements, corporations have been shifting manufacturing facilities from the United States to developing-world nations like China, where labor and environmental laws are weaker. That shift has not only eliminated millions of American manufacturing jobs, it has also moved carbon emissions to those countries.
The result: The United States and EU had been domestically producing less greenhouse gas emissions, but the picture looks much more grim when considering "consumption-based" emissions — that is, emissions associated with the production of imported goods purchased by a nation's consumers.
"What appears [at first sight] to be the result of structural change in the economy is in reality just a relocation of carbon-intensive production to other regions—or carbon leakage," wrote Dutch researchers in a 2016 report for the Institute for New Economic Thinking (INET).
* * *
Data compiled by researchers at Oxford and the University of Edinburgh show that when consumption-based emissions are considered, the United States and the EU have been fueling carbon emissions through their import-dependent economies.
"If we switched to a consumption-based reporting system," wrote these researchers, "the annual CO2 emissions of many European economies would increase by more than 30 percent and the USA's emissions would increase by seven percent."
While not fully fleshed out, the Green New Deal resolution appears to recognize the link between trade and climate change. The measure, which is sponsored by Rep. Alexandria Ocasio-Cortez (D-NY) and Sen. Ed Markey (MA), calls for "enacting and enforcing trade rules, procurement standards, and border adjustments with strong labor and environmental protections to stop the transfer of jobs and pollution overseas; and to grow domestic manufacturing in the United States."
That demand challenges the existing template of American trade pacts: Up until now, those deals have not included provisions designed to reduce carbon emissions. Indeed, watchdog groups have noted that the term "climate change" was not mentioned in the draft of the proposed Trans Pacific Partnership — a deal that environmentalists said would accelerate greenhouse gas emissions.
The Green New Deal — which is only a non-binding resolution and would not create new programs — asks for a change in that trade model. The idea is to include environmental provisions in trade pacts and to use trade policies to encourage manufacturing facilities to return to the United States, where they would be subjected to more stringent emissions rules as they produce goods for Americans.
That demand is supported by the findings of the INET report, which noted that because of the globalized economy, domestic emissions reductions alone will not be enough to ward off catastrophic climate change.
"It is no great achievement to reduce domestic per capita carbon emissions by outsourcing carbon-intensive activities to other countries and by being a net importer of [greenhouse gases]," they wrote.
---
Copyright Capital & Main