Doris Fisher: Down the Dark Money Rabbit Hole
Doris Fisher and her family have quietly become among the largest political funders of charter school efforts in the country. Much of her money goes to promoting pro-charter school candidates and organizations.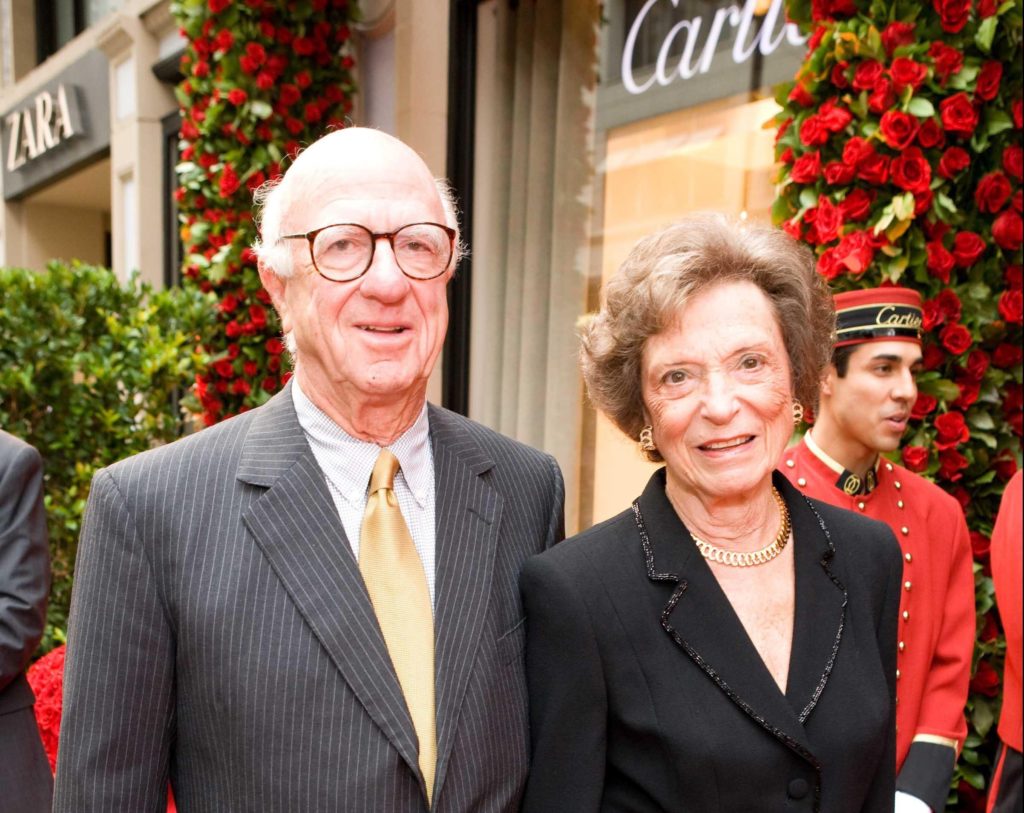 As co-founder of the Gap, San Francisco-based business leader and philanthropist Doris Fisher boasts a net worth of $2.7 billion, making her the country's eighth-richest self-made woman, according to Forbes. And she's focused much of her wealth and resources on building charter schools. She and her late husband Donald donated more than $70 million to the Knowledge is Power Program (KIPP) and helped to personally build the operation into the largest network of charter schools in the country, with 224 schools serving nearly 100,000 students in 20 states. Doris' son John serves as the chairman of KIPP's board of directors.
Doris' passion for charter schools also fuels her political donations. While not as well-known as other deep-pocketed charter school advocates like Eli Broad and the Walton family (heirs to the Walmart fortune), Fisher and her family have quietly become among the largest political funders of charter school efforts in the country. Fisher contributed $5.6 million to state political campaigns between 2013 and 2016, and much of her money goes to promoting pro-charter school candidates and organizations. While often labelled a Republican, she gives to Democrats and Republicans alike, just as long as they're supportive of the charter school movement.
So far for this election cycle she's spent more than $3.1 million on the political action committee of charter school advocacy group EdVoice, which is backing pro-charter candidate Marshall Tuck for superintendent of public instruction in California. Tuck is running against Assemblymember Tony Thurmond in what has become the most expensive race ever for state school superintendent. Supporters of Tuck have raised far more than those of Thurmond, with more than a two-to-one advantage. Thurmond's largest source of support is teachers unions. (Disclosure: The teachers unions supporting Thurmond are financial supporters of this website.)
Fisher's philanthropic and political efforts are not as straightforward as simply promoting education, however. Recent investigations have found that she's used dark-money networks to funnel funds into California campaign initiatives that many say targeted teachers and undermined public education. It's why many education activists say they worry about the impact her money is having on California politics – and on California schoolchildren.
Fisher's decision to double down on charter school candidates and political action groups comes at a time of increasing backlash against such schools, which operate largely independently of public school systems but still receive public funding. In 2016, the American Civil Liberties Union of Southern California and Public Advocates reported that over 250 California charter schools – more than one-fifth of the state's total – violated state law by denying enrollment to low-performing and other potentially undesirable students (the report caused more than 50 of the schools to change or clarify admissions policies, leading the ACLU to remove them from its list).
This came after another 2016 study of charter school discipline by the University of California, Los Angeles' Center for Civil Rights Remedies, which found that charters suspended African-American students and students with disabilities at higher rates than traditional schools. And in 2015, a report by the Center for Popular Democracy, the Alliance of Californians for Community Empowerment Institute and Public Advocates Inc. concluded that in California alone, charter school fraud and negligence had cost state taxpayers more than $81 million.
It's why both the National Association for the Advancement of Colored People and the Black Lives Matter movement have called for a moratorium on charter school growth, noting that the privatization of the nation's schools is a major social justice concern. As the NAACP noted in its resolution, "…weak oversight of charter schools puts students and communities at risk of harm, public funds at risk of being wasted, and further erodes local control of public education."
An investigation by California Hedge Clippers, a coalition of community groups and teachers unions, found that Fisher was one of a number of wealthy Californians who in 2012 used a dark money network involving out-of-state organizations linked to the conservative Koch brothers to shield their donations to controversial campaign efforts that year. The money was used to oppose Proposition 30, a California ballot initiative that sought to put a tax on high-income Californians to fund public schools and public safety; and to support Proposition 32, another ballot proposal that, among other things, would have severely limited the ability of organized labor, including teachers unions, to raise money for state and local races.
At the time of the campaign, none of these donations were public. In fact, fellow charter-school advocate Eli Broad publically endorsed Proposition 30 while secretly donating $500,000 to the dark money fund dedicated to defeating it. And Fisher herself had close ties to Governor Jerry Brown, a key proponent of Proposition 30. Brown's wife, Anne Gust Brown, worked as chief administrative officer at the Gap until 2005 and is credited with helping to improve the company's labor standards.
In total, according to the Hedge Clippers investigation, Fisher and her sons donated more than $18 million to the dark money group. It wasn't the only time the Fisher family has worked with political organizations known for concealing their financial supporters. In 2006, current KIPP chairman John Fisher gave $85,000 to All Children Matter, a school-privatization political action group in Ohio that was slapped with a record-setting $5.2 million fine for illegally funneling contributions through out-of-state dark money networks. Instead of paying the fine, All Children Matter shut down and one of its conservative founders launched a new group, the Alliance for School Choice, which in 2011 listed John Fisher as its secretary. And in 2015, Doris Fisher contributed $750,000 to California Charter School Association Advocates, which funneled donations to a local committee. The names of individual donors wouldn't be disclosed until after the election.
Despite the dark money group's best efforts, Proposition 30 passed and Proposition 32 failed. As a result, according to the Hedge Clippers report, KIPP schools in California, which Fisher had long championed, received nearly $5 million in Proposition 30 taxpayer funding in the 2013-2014 school year.
"What outrageous hypocrisy that she and her cabal profess to be all about the interests of quality education of low-income communities of color, and yet behind the scenes are undercutting one of the most important policies to fund public education we have seen in decades," says Amy Schur, campaign director of the Alliance of Californians for Community Empowerment, part of the Hedge Clipper coalition, which advocated for the successful extension of the Proposition 30 tax in the November 2016 election.
To critics, such findings suggest that Fisher and other wealthy advocates currently pumping millions into California politics to promote their charter-school agenda are ignoring the sorts of fundamental financial reforms that could make a difference for struggling schoolchildren but would hurt their bottom lines.
"These people are looking at inequality and saying, 'These people do not have sufficient education,' when there are other issues regarding the structure of the economy that would more directly impact the poor," says Harold Meyerson, executive editor of the American Prospect. "It's nice the Waltons and the Fisher family are concerned about the poor with regards to the quality of their education, but a more direct way to help them would be to give workers at Walmart and the Gap a raise and to give them more hours." (Editor's note: Meyerson sits on the board of Capital & Main.)
Born Doris Feigenbaum in 1931 in New York, Fisher and her husband struck modern-day gold in San Francisco when they founded the first Gap store there in 1969. By all indications, Doris and her husband, who passed away in 2009, worked hand in hand building the brand.
The result was a $16 billion business with more than 3,500 stores worldwide. While Gap Inc. received attention in 2014 for being among the first major brands to voluntarily increase the minimum wage of its U.S. workforce, like many global retailers, it has also faced intense scrutiny for its labor practices, such as the poor working conditions of its factory workers overseas.
Stung by negative publicity that began in 1993,, the Gap launched an effort to crack down on overseas labor abuses that won widespread praise. But the problems did not go away. In 2007, the Gap found itself embroiled in a child labor controversy after the British paper The Observer reported that children as young as 10 were working for up to 16 hours a day to make clothes, including items with Gap labels. To contain the damage, the company announced a set of measures to eliminate the use of child labor. But in 2013, The Gap once again made headlines — this time for selling clothes manufactured in a Bangladesh sweatshop where workers were allegedly made to work 100 hours per week and cheated on wages that averaged 20 to 24 cents per hour.
The Fishers' experiences with the Gap may well have shaped their involvement in education reform, which began in 2000 when they learned about Mike Feinberg and Dave Levin. The two Teach for America alums had launched the first two KIPP charter schools, one in Houston and one in the South Bronx, designed around high expectations, extended school days and performance-driven results. "[The Fishers] liked the notion that careful training and well-constructed, on-the-job experience, as they had done in their company, could produce better school leaders," says Washington Post education writer Jay Mathews, author of a book on KIPP, Work Hard. Be Nice.
And it's why when Scott Hamilton, the charter school expert the couple had hired to find education projects, suggested they work to scale up Feinberg and Levin's program, they agreed, spending $15 million to create the KIPP Foundation to train people on how to launch new KIPP schools. Soon KIPP was spreading across the country the way Gap stores did in malls from coast to coast. Along with donating more money to KIPP, the Fishers also gave money to Teach for America, which became a major source of KIPP's teachers. "[Don] used what he learned in growing Gap Inc. to show us what we could do in public education, and tens of thousands of children have benefited from his commitment and generosity," notes KIPP Foundation CEO Richard Barth in Donald Fisher's Gap biography.
KIPP is considered by many experts to be a success story. "You can make good arguments that many charters are disappointing, but not KIPP," says Matthews. "It is the most studied charter school system by far, and all of those independent studies, particularly a big one by Mathematica, show that KIPP raises achievement significantly higher than regular schools for similar kids in similar neighborhoods, even in a randomized study."
But not everyone is thrilled by KIPP's approach. In 2012, a study led by Julian Vasquez Heilig, then faculty in the University of Texas at Austin College of Education's Department of Educational Administration, found that despite KIPP's claims that 88 to 90 percent of their students went to college, black high school students were much more likely to leave KIPP and other urban charter schools in Texas than they were to leave traditional urban public schools. And in New York City, the other place where KIPP got its start, math teacher and education blogger Gary Rubinstein found that in 2012-2013, the three KIPP schools that have kindergartens posted lower third grade test scores than two-thirds of the other charter schools in the city.
Furthermore, despite KIPP's public standing, it's not always transparent about its operations. In 2016 the Center for Media and Democracy found that the organization claimed information about its graduation and matriculation rates, student performance results and how it would spend taxpayer dollars was "proprietary," leading the U.S. Department of Education to redact this information from KIPP application documents before they were released to the public.
KIPP has also been criticized for its schools' tendency to "churn and burn" young teachers because of long, demanding workdays (a third of KIPP teachers left their jobs in the 2012-2013 school year). Similarly, Teach for America has faced increasing scrutiny for supplanting qualified teaching veterans with poorly trained replacements in struggling communities that are most in need of qualified instructors.
Some critics wonder if the Fishers' background is in part responsible for such circumstances.
"If you look at the industries where these people made their wealth, you can see why they have this idea that you have to squeeze labor to make your profits," says Cynthia Liu, founder of K-12 News Network and a charter school critic. "If you have children in India making your clothing, your profit margin is very large. Similarly, if you use automation and low-cost education 'shock troops' to minimize the role of teachers, making them the 'guide on the side rather than the sage on the stage,' you minimize your education labor costs."
The result, says Liu, isn't just poorly trained and overworked teachers, it's undervalued students. "When charters rely on the churn of an expendable, fungible teaching workforce using scripted curriculum instead of career and authentically credentialed teachers, it cheapens the learning experience for students and the profession," she says. "A child's education isn't a five dollar T-shirt, it's an investment in our future collective well-being."
---
Copyright Capital & Main
California Mega-Donors Spend Big on Charter School Agenda
Profiles of Three Leading Contributors to This Year's Schools Superintendent Race
Reed Hastings: Netflix CEO Goes Nuclear on Public Schools
Hastings' preferred school reforms, such as heavy use of streaming technologies and data collection, resemble the way he built Netflix. And his critics say that could be part of the problem.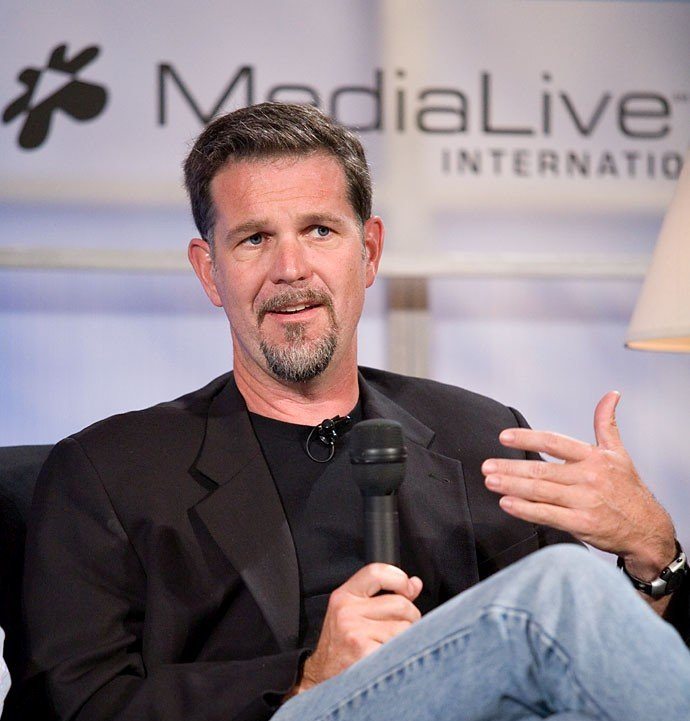 Netflix CEO and charter school supporter Reed Hastings has donated nearly $9 million this year to the independent expenditure committee of EdVoice, which is backing pro-charter candidate Marshall Tuck for state superintendent of public instruction. Tuck is running against Assemblymember Tony Thurmond in what has become the most expensive race ever for state school superintendent. Supporters of Tuck have raised far more cash than those of Thurmond, giving Tuck a more than two-to-one advantage. Thurmond's largest source of support is teachers unions. (Disclosure: The teachers unions supporting Thurmond are financial supporters of this website.)
Hastings' lavish spending has raised concerns among critics who worry that the sort of technologies and efficiencies he used to build his Silicon Valley empire and is now applying to education might not work for the nation's schoolchildren.
These concerns were raised in 2014, when Hastings, at a California Charter Schools Association meeting, asserted that public schools are hobbled by having elected schoolboards.
"Let's think large-scale," says Brett Bymaster, a Silicon Valley electrical engineer who broke the story about Hastings' school board comments on his blog about Rocketship, a charter school chain supported by Hastings. "You have someone who is contributing millions and millions of dollars to local and statewide political races and who was the former president of the state school board — whose stated goal is to end democracy in education. That is deeply disturbing."
Hastings, who growing up attended public and private schools, first became interested in education after college. He ditched his plan to serve in the Marine Corps and joined the Peace Corps, teaching high school math in Swaziland before returning to the States and earning his master's degree in computer science from Stanford University. "I'm not good at following orders," said Hastings in a 2015 EducationNext profile. "There were no rules at all [in the Peace Corps]. Just use your initiative."
After the success of his first start-up, the debugging program maker Pure Software, made him a multimillionaire in 1995, Hastings decided to use some of his wealth to tackle the problems he saw in the nation's schools. "I started… trying to figure out why our education is lagging when our technology is increasing at great rates and there's great innovation in so many other areas—health care, biotech, information technology, moviemaking," he told the Wall Street Journal. "Why not education?"
His efforts began in 1998, when he and Don Shalvey, who'd helped launch California's first charter school, set their sights on abolishing California's 100-charter school cap. According to The Founders, an e-book about the early years of the charter school movement published by the pro-charter news organization The 74, Hastings personally gathered petitions at supermarkets for a ballot initiative to lift the restriction. Instead of passing that initiative, Hastings and Shalvey convinced the state Legislature to act. "Not only did a bill pass that essentially green-lighted an unlimited number of charter schools…but the bill included a provision barely noticed at the time, certainly not by the unions: A single board of directors could oversee multiple charters," notes The Founders. That provision would allow Hastings and Shalvey, who is now deputy director of education at the Bill & Melinda Gates Foundation, to launch Aspire Public Schools, the nation's first charter network, which now operates 40 schools in California and Tennessee.
Hastings had less success when Democratic Governor Gray Davis named him to the state Board of Education in 2000. While president of the board, he aggressively pushed for English-language instruction for immigrant students, adopting a policy that limited federal funding for elementary schools that weren't teaching at least two-and-a-half hours in English every day. That rule, later overturned, was part of what education observers say was a lengthy dismantling of California's bilingual education programs. Hasting's stance on the matter caused Democratic legislators to block his reappointment in 2004, despite the fact that he was a key Democratic donor. "Just because [Hastings] and right-wing Republicans thought it was a good idea to force immigrant children to speak only English in school, he gets to derail bilingual education for a decade?" says Karen Wolfe, a California parent and founder of PSconnect, a community group that advocates for traditional public schools. "That's not disruption. That's destruction."
The fact that California Charter Academy, one of the country's largest charter school operators, collapsed and left 6,000 California students without a school during his board tenure, did little to sway Hastings' enthusiasm for publicly financed yet privately run schools. Along with helping to fund the Rocketship and Aspire charter programs, he's served on the boards of the California Charter Schools Association and the KIPP Foundation, the largest network of charter schools in the country. And much of Hastings' school reform efforts have focused on technological solutions. He helped launch NewSchools Venture Fund, which has invested $250 million in education entrepreneurs and "ed tech" products. He's also been a major backer of DreamBox Learning, which develops the math software used in Rocketship schools, and the Khan Academy, an online teaching video clearinghouse.
But so far, the outcomes of many of these ed tech ventures have been mixed. Khan Academy has been criticized for including fundamental math errors in some of its instructional videos. And while DreamBox once championed a Harvard University study that found that use of its math software was associated with test achievement gains in grades three through five, the study itself noted it could not be ruled out that the gains were "due to student motivation or teacher effectiveness, rather than to the availability of the software." What's more, the user data collected by programs developed at Khan Academy, DreamBox and other companies are fueling concerns over student privacy.
More broadly, education experts are worried about the impact of minimally staffed, call center-like computer learning labs on the nation's students and teachers, especially as this approach becomes more commonplace in the name of cost savings and innovation. (In a 2012 Washington Post article, former Rocketship CEO John Danner noted that "Rocketeers" could eventually spend 50 percent of their school day in front of computers.)
"The younger a kid is, the more critically important it is that they construct their own knowledge and figure out how the universe works, and they literally cannot get that from a computer screen," says Launa Hall, a former Virginia elementary school teacher who now writes and consults on education issues. "Reed Hastings had an opportunity to have a rich and nuanced education and he talks about how the Peace Corps were so awesome because there were no rules. So his heart might be in the right place, but he might have forgotten his own roots in how he came to value education."
Hastings' preferred school reforms, such as heavy use of streaming technologies and data collection, resemble the way he built Netflix. And critics say that could be part of the problem. Netflix's workplace culture, which involves employees taking as much vacation as they like and choosing their own stock-to-cash ratios, has been hailed as groundbreaking. But some say Netflix, like many Silicon Valley companies, offers these perks not because it wants to reform labor conditions across the board, but because it's a smart business move, allowing it to attract better candidates for top positions. As noted in a widely shared PowerPoint presentation on Netflix company culture that Hastings made public in 2009, "We're like a pro sports team, not a kid's recreational team. Netflix leaders hire, develop and cut smartly, so we have stars in every position."
It's why when Netflix became the first major U.S. company to offer unlimited paid family leave for both male and female employees, it was criticized for extending the policy only to its white-collar employees, not blue-collar workers in charge of customer service and DVDs. And while Microsoft has required that many of its contractors and vendors provide their workers with sick days and vacation time and Google has demanded that its shuttle bus contractors pay better wages, so far Netflix has ignored calls for improved working conditions for its contract workers, says Derecka Mehrens, co-founder of Silicon Valley Rising, a campaign to raise pay and create affordable housing for low-wage workers in the tech industry.
Mehrens sees a similar class bias in Hastings' approach to public education. "We see profound consequences, both political and economic, when technology industry leaders take action from a position of privilege and isolation from the very communities they desire to help," she says. "When tech industry leaders like Reed Hastings call for an elimination of school boards or for more privatization of public schools, they block low-income people from using the one instrument that the powerful can't ignore – their vote."
Hastings' end goal for California appears to be the near-total replacement of traditional public schools with charter schools. In his 2014 speech where he discussed abolishing elected school boards, Hastings pointed to New Orleans – whose school system was largely taken over by the State of Louisiana after the devastation of Hurricane Katrina and converted to the country's first predominantly charter public school system – as a model:
"So what we have to do is to work with school districts to grow steadily, and the work ahead is really hard because we're at eight percent of students [in charters] in California, whereas in New Orleans they're at 90 percent, so we have a lot of catchup to do… So what we have to do is continue to grow and grow… It's going to take 20-30 years to get to 90 percent of charter kids."
When Hastings announced a new $100 million Hastings Fund for education grants in 2016, he named as CEO Neerav Kingsland, who previously helmed New Schools for New Orleans, a nonprofit that helps fund and support New Orleans' charters. "It's about backing great educators who want to scale great schools," says Kingsland of the new venture. "There's a huge focus on quality education, focusing on doing what needs to be done to serve great students." He adds that the Hastings Fund is not just about backing charters: "The neighborhood school is this idealistic 1950s idea, but for a lot of people enrollment in neighborhood schools is a sentence into educational disenfranchisement. Maybe charters are not the right answer and there are other ways of getting around it, but to say that what we have is okay is out of touch at best, malevolent at worst."
By some measures, what Kingsland and others accomplished with New Orleans' charter experiment has been a success. Over the past half-decade, the city boasted the greatest improvement in test scores of any urban school system ever. But the program still has a long way to go: In 2014, just 57 percent of students in grades three through eight scored a passing grade on state accountability tests, significantly below statewide and national averages.
In 2016 the Louisiana Legislature voted to return partial oversight of city schools to local school boards, a move even charter advocates like Kingsland supported. The development is at odds with Hastings' contention that locally elected school boards are part of the problem.
"This is a part of our democracy," says Vernon Billy, executive director and CEO of the California School Boards Association. "Whether it's electing school boards or city council members or congressional representatives, that is our process in this country. It may not be as timely as some people would like, but when you look at the fact that roughly 90 percent of our children go to public schools nationwide and in California as well, and this country is ultimately one of the most successful countries in the world, we must be doing something right."
Even as supporters continue to pour money into charter schools, critics have succeeded in raising fundamental questions about the charter model, leading groups like the National Association for the Advancement of Colored People to call for a moratorium on the expansion of privately managed charters schools. In California, test scores have fallen sharply at some charter schools, including Rocketship and Aspire campuses, while demands for greater charter accountability and oversight have increased.
Undeterred, Hastings and other school reform-minded tech billionaires want to inject the start-up mentality into the country's schools, using high-tech solutions to replace human labor and disrupting longtime management and oversight approaches in the name of efficiency. But to Brett Bymaster in San Jose, that's not the right approach. After all, roughly half of all start-ups fail. What happens to the children who get caught in those failures, like the students left without a school when California Charter Academy folded?
"I have been through several successful Silicon Valley start-ups. I am as techy as they come," says Bymaster. "But ultimately the problems in our schools are people problems. Technology doesn't solve people problems. People solve people problems."
---
Copyright Capital & Main
Bill Bloomfield: Big Dollars for Unregulated Education
Bill Bloomfield has become one of the charter movement's biggest supporters and has also played a pivotal role in the rise of a new breed of California Democrats who frequently align themselves with big business.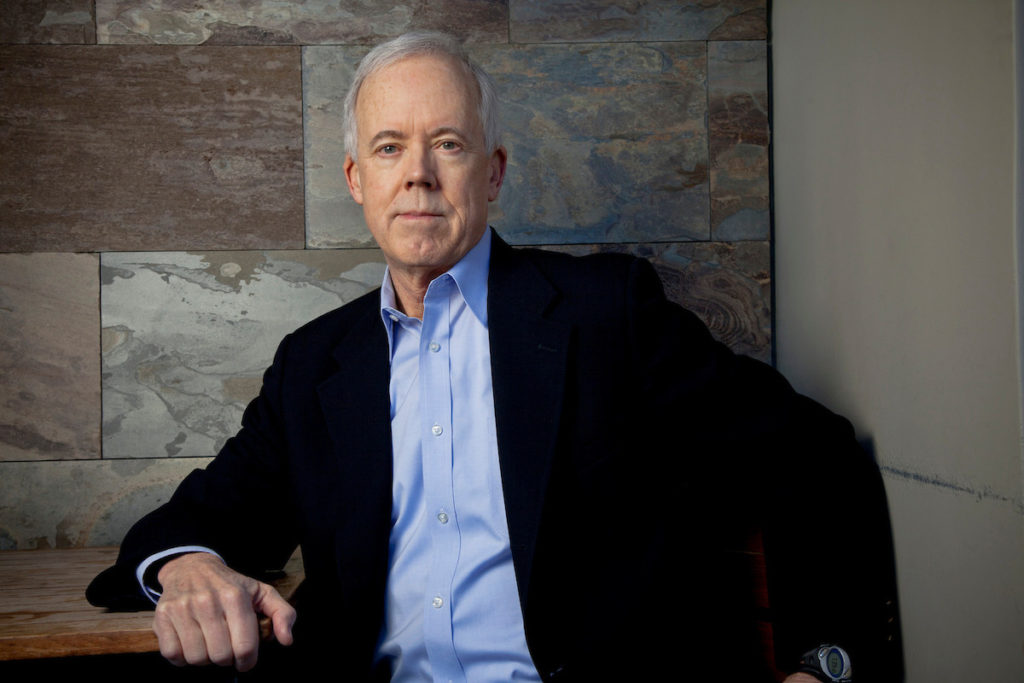 Over the past two decades, businessman Bill Bloomfield has poured millions of dollars into political campaigns, becoming one of California's most prolific donors. A supporter of Republican presidential candidates George W. Bush, Rudy Giuliani and John McCain – he served as McCain's national volunteer director – he has also used his personal wealth to back former California Governor Arnold Schwarzenegger and the unsuccessful gubernatorial effort of GOP candidate Meg Whitman.
In 2012, Bloomfield funneled $7.5 million into his own race against the venerable Congressman Henry Waxman, who prevailed despite his opponent's spending spree. In 2014 and 2015, he bankrolled the campaigns of two state Senate candidates, contributing more than $2 million to help propel them to victory.
Bloomfield has continued to spend big in this year's election cycle, giving $5.3 million to the independent expenditure committee of the charter school powerhouse EdVoice, which is backing pro-charter candidate Marshall Tuck for superintendent of public instruction. Bloomfield has contributed an additional $1.3 million directly to Tuck's campaign in what has become the most expensive race for state superintendent of education in the nation's history. Supporters of Tuck have raised far more than those of his opponent, Assemblymember Tony Thurmond, with more than a two-to-one advantage. Thurmond's largest source of support is teachers unions. (Disclosure: The teachers unions supporting Thurmond are financial supporters of this website.)
Bloomfield, former CEO of a commercial laundry equipment firm previously known as Web Service Company, and founder of an Internet hosting company, is not as well known as other deep-pocketed charter school advocates such as Eli Broad and the Walton family. But he's become one of the charter movement's biggest supporters.
Bloomfield has also played a pivotal role in the rise of a new breed of California Democrats who frequently align themselves with big business.
And while Bloomfield has positioned himself as a moderate reformer working to counteract special interests and partisan gridlock – he even joined the board of a respected watchdog group that monitors the influence of money in politics – critics see a different pattern.
To them, Bloomfield's choice of candidates and issues — including his financial support of pro-charter efforts – exemplifies little more than a pragmatic conservative strategy in a liberal state. "He has figured out how to be a Republican in the bluest state of them all," says Karen Wolfe, a California parent and founder of PSconnect, a community group that advocates for traditional public schools. "If you are looking for the best illustration that the charter movement is really just an effort to deregulate and shrink government, you see Bill Bloomfield."
Steven Maviglio, a Democratic political consultant, agrees. "I think he is part of a larger group of Republicans in California who have realized there is little sense in investing in the Republican Party because they are so in the minority. They realize it makes more sense to put money into Democrats who are likely to adopt the ideals of Republicans."
Over the years, Bloomfield has invested in a variety of social causes, starting with the anti-smoking billboard he and his father erected on Santa Monica Boulevard in Westwood in 1987 that's been keeping a running tally of smoking-related deaths annually ever since. As described on his website, he helped open the West Coast office of the Brady Center to Prevent Gun Violence, and he's a board member of California Common Cause, a nonpartisan government watchdog group that advocates for political transparency. (While a recent investigation by California Hedge Clippers, a coalition of community groups and unions, concluded that Bloomfield was among a group of wealthy Californians who, in 2012, used the dark money networks California Common Cause strenuously opposes, Bloomfield insists he's never given to such networks. "That was an incorrect report by someone who may have confused me with my mother," he told Capital & Main in an email.)
For years, Bloomfield was a member of the Republican Party. But that changed when he registered as an independent in 2011, after then-Republican Senate Minority Leader Mitch McConnell said his main priority was unseating President Barack Obama, not solving problems.
"The Republican Party shifted; I did not," Bloomfield told Capital & Main in a 2016 interview. "I have always been socially liberal and fiscally moderately conservative, as I am today. I have, however, become more aware of the corrosive influence special interests hold over both political parties."
Bloomfield points to his role as one of the early co-founders of the "No Labels" movement, which advocates for bipartisan problem-solving, as evidence of his moderate reformer credentials. But critics contend that these efforts are still largely about advancing conservative ideals. The No Labels movement, founded by right-leaning Republican and Democratic political operatives, has been called a repackaging of corporate-friendly concepts, such as Social Security reforms.
"It is a way to keep these very anti-growth, anti-government ideas in the spotlight. And it's a way to package old ideas that have been rejected by voters of both parties," says Richard (RJ) Eskow, a writer and policy analyst. "They tend to emphasize issues like balanced budgets that really have more to do with the financial agenda of the one percent than the agenda of the majority."
Some people say these shifts are necessary to counter progressives' political dominance in California, especially since studies have found that "moderate liberals" and "conservative liberals" make up a sizable chunk of the state's population. But others contend that such electoral reforms haven't really had much impact on election results, just like the No Labels program is often seen as more of a conceptual exercise than an effective political movement.
"There are always going to be a few exceptions, but in general, [open primaries] have led to unintended consequences, such as denying access to one of the two largest parties, while minor parties have been shut out altogether," says Larry Gerston, professor emeritus of political science at San Jose State University.
"Like so many reforms, people have good intentions, but there are often unexpected consequences that in some ways may do more harm than good. You could make that argument with charter schools."
Indeed, many of the education efforts backed by Bloomfield over the years haven't proven especially successful. He calls himself a major supporter of the pro-charter lobbying group StudentsFirst, which launched in 2010 with the promise of raising $1 billion its first year, but collected less than a tenth of that amount. After supporting staunch conservative candidates and facing criticism for not disclosing its donors, the Sacramento-based StudentsFirst downsized and merged with another education organization, 50CAN. Bloomfield also backed Students Matter, the well-funded legal endeavor to weaken tenure and other teacher job protections, and whose efforts were eventually rebuffed by the California Supreme Court.
Another recipient of Bloomfield's support was Parent Revolution, the Los Angeles advocacy group that created controversial "parent trigger" laws to take control of struggling local public schools. Since the organization was bankrolled by the Walton Family and other pro-charter interests, many assumed its ostensible goal was to transform these schools into charters. But after turning only one school into a charter after seven years of work (Desert Trails Elementary in Adelanto, California, whose transition was marked by community upheaval and controversy), Parent Revolution shifted its focus to advising parents on school choices. "Bloomfield is really, really gullible if he's still backing this failed hustle," says Caroline Grannan, founding member of the grassroots advocacy group Parents Across America and a longtime parent trigger critic.
Bloomfield says such stumbles haven't dampened his enthusiasm for charter schools. "Our country was founded on the principle of equal opportunity for all. Until that exists for all inner-city kids to the same degree as for kids from wealthier ZIP codes, the future of our country is bleak. I'll leave the specific approaches to the policy experts, but I don't think anyone should give up on trying to help kids."
Bloomfield also claims that he's agnostic about which type of public school offers the best approach to education, as long as it's nonprofit. "I think the well-run, quality public charter schools do a great service for many children lucky enough to get into them," he says. "Likewise, I think poorly run, bad charter schools should not be tolerated any more than poorly run, bad traditional public schools."
Bloomfield is proud of his own public school education. "I'm a product of L.A. public schools: Canyon Elementary, Paul Revere Junior High and Palisades High School. And I attended a public university," he says. "My public education was first-rate."
It's why, he says, he's passionate about giving all children similar access to good schools. "Unfortunately, many inner-city kids today do not have the opportunity to receive that same quality education, which strikes me as grossly unfair," he says. "My wife and I want all children to have the opportunity to receive a quality public education."
Nevertheless, Bloomfield has put his considerable financial resources squarely behind the charter school movement. He contributed more than $3.5 million to former charter school executive Tuck's failed 2014 campaign to become California's superintendent of public instruction and has also donated large sums to other pro-charter candidates.
The larger issue, says Wolfe at PSconnect, is that many charter supporters, including Bloomfield, are anything but moderate. After all, Bloomfield put nearly half a million into the California Republican Party between 2006 and 2010, and as recently as 2014 donated nearly $150,000 to the gubernatorial race of Neel Kashkari, an economic conservative who called for cuts to Social Security and Medicare, and praised Wisconsin Governor Scott Walker's anti-union policies. Both Bloomfield and Kashkari were backers of 2012's Proposition 32, which would have dramatically tilted the political playing field in California toward big business, with Bloomfield throwing $300,000 into the campaign to pass the ballot measure.
"People have the perception that charters are part of a progressive system of values, but they are not," Wolfe says. "That is why the Walton family is the biggest backer of charters. It's why Bill Bloomfield is for charters. What we need to do to move the conversation forward is to stop with the labels and look at these individuals' actions."
---
Copyright Capital & Main