Diane Ravitch: 'Public Education Is in a Fight for Survival'
The 25-year experiment with charter schools has been a failure, former Assistant Secretary of Education Diane Ravitch said this week at the annual conference of the Network for Public Education.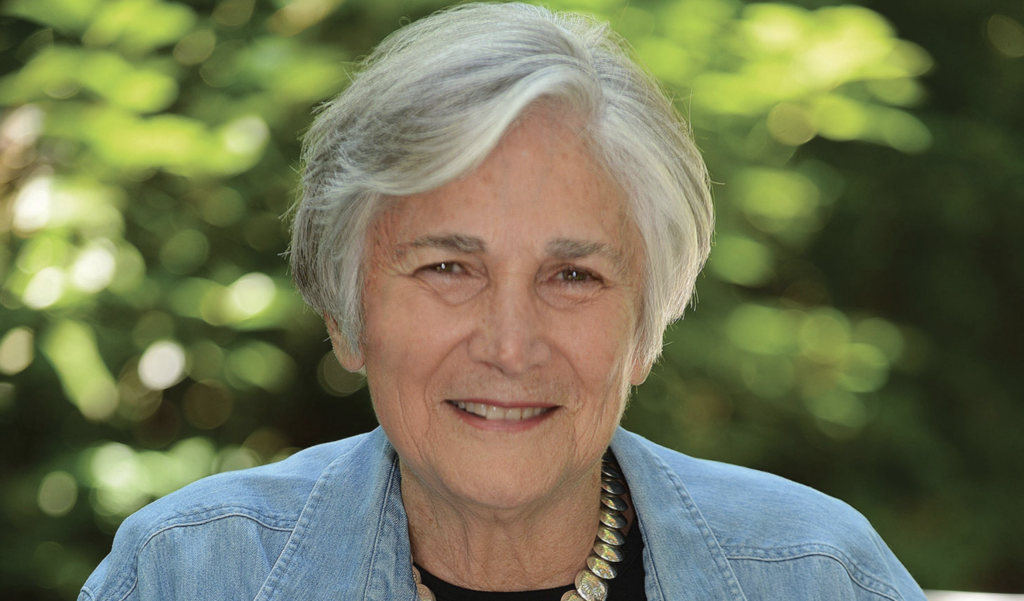 The 25-year national gamble on charter schools has been a losing bet, resulting in a series of missed opportunities and creating a tragic distraction from what most education researchers agree are the real inequities underlying the so-called achievement gap, former Assistant Secretary of Education Diane Ravitch said this week.
Something of a patron saint and unifying voice for battle-fatigued public school teachers across the country, Ravitch was in Oakland for the fourth annual conference of the Network for Public Education (NPE), the largest gathering of education reformers opposed to the corporate-styled privatization of the "school choice" movement.
Ravitch, NPE president and co-founder, told the conference that reformers' first goal "is to stop privatization because privatization will end public education. Public education is in a fight for survival. Our mission is to awaken every citizen to the threat to take away what belongs to all of us."
Organizers estimated that about 500 researchers, parent and teacher activists, district officials, union leaders and education writers attended the conference. Thousands more live-streamed the weekend's 42 workshops and panels on NPE's Facebook page.
Afterwards, Ravitch, 79, told Capital & Main that privatization has undermined an institution that is foundational to our democracy.
"What the privatizers are doing is they keep selling the same snake oil, school choice, as the answer to the problem," said Ravitch, research professor at New York University's Steinhardt School. "School choice doesn't answer any problem. The biggest correlation in education is between poverty and test scores. If you think the test scores are too low, go to the root causes."
The root causes, Ravitch said, "are people can't feed their kids, people live in violent neighborhoods. When the kids go to charter schools and charter schools take the same kids, they get the same results. Sometimes they get worse results."
Now in its fourth year, NPE's membership has swollen into the thousands, boosted by the election of Donald Trump and widespread dismay over his appointment of libertarian extremist and avowed public school opponent Betsy DeVos as his secretary of education. In some sense the organization is a logical extension of Ravitch's highly influential education blog, her widely followed Twitter feed and her body of writing. That writing includes The Death and Life of the Great American School System, the surprise 2010 bestseller in which she detailed her intellectual journey from being an early supporter of charters to the dawning realization that market-based education reform isn't a reform at all.
Reforms, Ravitch said, always ask, "How we can make the public schools better? Do we need more teacher training? Do we need better tests? Do we need smaller classes? Do we need more funding? Do we need desegregation?
"I mean, these are the questions that you ask if you're a reformer. What is now called reform is, 'How can we replace the public schools with private management?' And that is not reform; that is privatization."
But if ending privatization is their objective, Ravitch and her network have their work cut out. Forty-three states and the District of Columbia have passed charter school laws since Minnesota wrote the first charter bill in 1991. Over the past decade alone, charter enrollment has nearly tripled to an estimated 3.1 million nationwide (with over 600,000 students, California's charter population is the nation's largest; Los Angeles' 156,263 charter students is the highest district enrollment in the country).
And although charters enroll only 5 percent of America's K-12 students, to the cash-strapped, high-poverty urban districts that have been targeted for charter expansions, that number represents a shift of roughly $38.7 billion per year in lost tax dollars and mass closings of neighborhood schools.
Complicating matters, hard-hit districts and demoralized teachers looking for legislative relief have only found themselves stymied by prominent, putatively liberal Democrats in high places. Governors in some of the bluest states in the union, notably California's Jerry Brown, have consistently blocked common sense attempts to slow the growth of charters or get them to play by the same accountability and transparency rules that govern public schools.
Obama education secretary Arne Duncan is still bitterly remembered for 2009's Race to the Top, a coercive, $5 billion "doubling down" on the disastrous legacy of punitive, high-stakes testing and charter school expansion bequeathed by George W. Bush's No Child Left Behind Act.
"This was a degree of federal intervention at the local level that was unprecedented," Ravitch said. "And we can look back now and [ask], 'Did it succeed?' And the answer is, 'No, it failed.' So I've often asked myself, because I could go through chapter and verse of why it failed, and why the new emphasis on testing? It failed because every part of it was based on no evidence at all."
With the ascension of DeVos to the country's top education job, however, history may finally again be in public education's corner. Ravitch announced in Oakland that NPE Action, the group's political arm, will challenge any candidate caught climbing into bed with any part of the Trump/DeVos agenda. It backed up that vow in last summer's Virginia gubernatorial primary when NPE volunteers helped to widen the margin of victory for "moderate" Democrat Lt. Gov. Ralph Northam over Tom Perriello, a self-described "progressive" backed by the pro-charter PAC Democrats for Education Reform.
"There have been many instances where we have been able to make a difference," Ravitz said. "When Texas was considering vouchers, we were able to get thousands of our members who live in Texas to talk to their legislators and to email and to visit them. A lot of what we try to do is expose malfeasance and show where the money's coming from. We keep people abreast of the emerging research consensus [that] charters are not better than public schools, and they're very often much worse."
Ravitch doesn't see NPE's network-building activism decisively turning the charter tide any time soon, certainly not as long as Trump remains in the White House. But when asked what that success will look like, she quickly ticks off four features:
Education decisions will be based on evidence, not the whims of billionaires.
The public will recognize that high-stakes testing has failed and that we need to rethink our idea of "accountability." Tests should be used only for diagnostic purposes, not to rank and rate students, teachers, or schools. Standardized tests should be used sparingly, not annually.
A consensus will have emerged that a great nation must have a great system of public schools, not a patchwork of privatization and school choice.
We will have reached agreement that the root causes of student success are in the socioeconomic status of the family — family income and education. Long-term, we must stop blaming teachers and schools and start taking action to reduce income inequality and poverty.
"Success is when the billionaires realize that they are actually harming schools and ruining the teaching profession," she said. "When they stop trying to tell teachers how to teach and stop trying to turn education into a business, they will do something truly useful, like opening medical clinics in every school or turning their philanthropy to other endeavors where they no longer do harm."
California Ramps Up College Education Behind Bars
Prisons have been called universities of crime. What if they became, instead, actual universities?
---
A 2014 law is turning state lockups into de facto institutions of higher learning.
---
In January 2017, Peter Fulks, a former police officer, stepped inside the California Correctional Institution (CCI), a sprawling supermax prison of more than 4,000 inmates, located just west of the foothill community of Tehachapi. The previous year, Fulks had accepted a teaching job at Cerro Coso Community College, which serves the sparsely populated eastern end of Kern County. The baby-faced 32-year-old had only a semester under his belt when he had volunteered to take his course about criminal justice inside a criminal justice facility, part of a daring experiment in California to provide face-to-face college courses to people behind bars.
Fulks wasn't sure what to expect at CCI. He admired the idea of teaching prisoners, and believed education could be transformative, but he was also prepared for resistance. "I was ready to argue for four months straight," he said. The first day was rocky. After he announced that he would be dividing the inmates into groups, a man at the back of the classroom interjected, "Professor, I believe we have already established our groups." Fulks looked at his new students, who had organized their seating arrangements by race, as so much else was organized inside the prison, and let it be.
---
Inmate: "Everywhere I turned, people were talking about what classes they have, what homework they had due, how many units they needed to complete their degree. I had to see what this was all about."
---
Like Fulks, his students seemed to believe in the value of education—they had signed up for his intro course, after all—but he sensed they were skeptical that anything positive could come from their time in prison. (And for good reason, Fulks conceded.) The skepticism didn't last. During the semester, they studied the history of prisons, analyzed the budget of the California Department of Corrections and Rehabilitation (CDCR), and wrote letters to elected officials regarding various public safety bills. The inmates were enthusiastic and sharp, and they were soon high-fiving and chest-bumping each other without regard to the institution's racial order.
"I got to see in front of my eyes a complete breakdown of the prison's subculture," Fulks told me. He also saw a side of the criminal justice system that hadn't been visible from the perspective of a beat cop: the talent, drive and dreams of the people he had once put away. After that first semester, he set out with his colleagues to scale up the program and has turned Cerro Coso into what is likely the largest provider of face-to-face college education in the nation. This academic year, 10 full-time and 36 part-time Cerro Coso instructors will teach more than 1,200 inmates at CCI and another state prison located in Kern County, the California City Correctional Facility.
*   *   *
Fulks and Cerro Coso stand at the forefront of a remarkable effort to turn California's prisons into de facto institutions of higher learning, made possible by the passage, in 2014, of state Senate Bill 1391. Inmates had previously been mostly limited to GED, career technical and correspondence programs, but the new law allowed community college professors to teach inside prisons and be compensated for instructing inmates as if they were students on the outside. Though the experiment has been operating largely below the radar, the results have been striking: In the fall of 2018, nearly 5,000 inmates from all security clearance levels took face-to-face college courses. That's more than in any other state, and more than the total number of students enrolled in the federal Second Chance Pell Pilot Program, which began under the Obama administration in 2016.
---
Prison Teacher: "You are entering an area
of supreme control, of which you have none."
---
There is plenty of evidence to support bringing higher education classes into prisons. Nearly all inmates will eventually be released, and a comprehensive 2013 RAND Corporation study found that inmates who participated in educational programs lowered their chances of recidivating by 43 percent. The RAND study also found that each dollar invested in correctional education returns between four and five dollars. And prisoners are often hungry to learn: Thus far, incarcerated students in California who take community college courses are consistently receiving higher grades than their campus counterparts.
One inmate, a student of Fulks who didn't want to include his name, wrote that he had been transferred to a prison for disciplinary reasons. He described himself as a "multi-striker" who had first entered prison in 1993. After his transfer, he noticed "a buzz around the facility that I have never experienced in this environment. Everywhere I turned, people were talking about what classes they have, what homework they had due, how many units they needed to complete their degree. I had to see what this was all about and signed up for whatever I could get."
Last fall, he took five courses, including art history and psychology, and is on track to earn his associate degree later this year. "For the first time in a long time, I don't feel like a 'lost cause,'" he concluded, adding that he was "on the right path to becoming a success story [and a human being again]."
*   *   *
"People talk about reduced recidivism, safer communities, and saving money, and those things are true," said Rebecca Silbert, a senior fellow at the Opportunity Institute in Berkeley and co-director of a statewide initiative, Renewing Communities, that supports providing higher education in prison. "But, fundamentally, this matters because we are a nation that believes in opportunity for all. What is the point of public higher education, if not to create opportunity for the public—meaning all of us, even those who made bad decisions in the past?"
Silbert has been heartened by what California has been able to achieve in a relatively short period. Still, challenges remain. Textbooks are expensive, especially for inmates who might earn only 25 cents an hour. Much of the administrative work is labor intensive and unfunded—to register students, someone has to physically travel to the prison yard with a clipboard. And professors must learn how to design lesson plans that don't require the Internet and avoid assigning banned books, which in California include such titles as Dante's Inferno and Freud for Beginners. There are delicate relationships, as well, to manage between CDCR and the California Correctional Peace Officers Association, the union that represents prison guards. As a teacher in a prison, Fulks told me, "You are entering an area of supreme control, of which you have none."
However, both Fulks and Silbert feel that California is on the right path and can provide a model for other states. Fulks told me that he had recently returned to teach a more advanced course to his initial students, a handful of whom have earned their associate degrees and want to pursue a PhD program. To meet this demand, Cerro Coso will soon be bringing in doctoral students from the University of California, Los Angeles, who will mentor inmates during their final year in prison and help place them into a bachelors-to-PhD program upon their release.
Fulks laughed, thinking about this prison-to-PhD pipeline: "That has happened zero times with my students on the outside."
---
Copyright Capital & Main