Diane Ravitch: 'Public Education Is in a Fight for Survival'
The 25-year experiment with charter schools has been a failure, former Assistant Secretary of Education Diane Ravitch said this week at the annual conference of the Network for Public Education.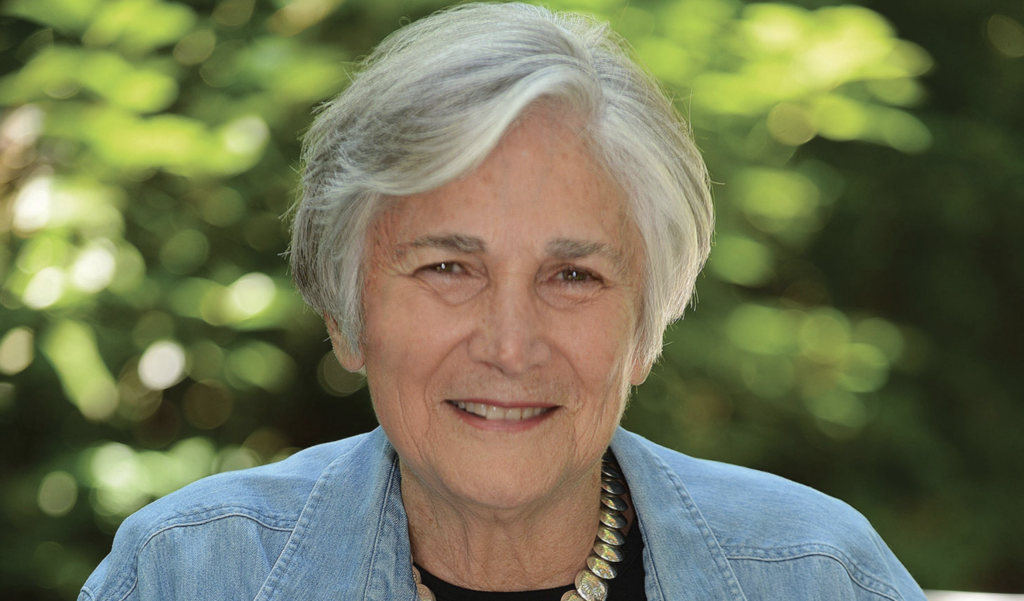 The 25-year national gamble on charter schools has been a losing bet, resulting in a series of missed opportunities and creating a tragic distraction from what most education researchers agree are the real inequities underlying the so-called achievement gap, former Assistant Secretary of Education Diane Ravitch said this week.
Something of a patron saint and unifying voice for battle-fatigued public school teachers across the country, Ravitch was in Oakland for the fourth annual conference of the Network for Public Education (NPE), the largest gathering of education reformers opposed to the corporate-styled privatization of the "school choice" movement.
Ravitch, NPE president and co-founder, told the conference that reformers' first goal "is to stop privatization because privatization will end public education. Public education is in a fight for survival. Our mission is to awaken every citizen to the threat to take away what belongs to all of us."
Organizers estimated that about 500 researchers, parent and teacher activists, district officials, union leaders and education writers attended the conference. Thousands more live-streamed the weekend's 42 workshops and panels on NPE's Facebook page.
Afterwards, Ravitch, 79, told Capital & Main that privatization has undermined an institution that is foundational to our democracy.
"What the privatizers are doing is they keep selling the same snake oil, school choice, as the answer to the problem," said Ravitch, research professor at New York University's Steinhardt School. "School choice doesn't answer any problem. The biggest correlation in education is between poverty and test scores. If you think the test scores are too low, go to the root causes."
The root causes, Ravitch said, "are people can't feed their kids, people live in violent neighborhoods. When the kids go to charter schools and charter schools take the same kids, they get the same results. Sometimes they get worse results."
Now in its fourth year, NPE's membership has swollen into the thousands, boosted by the election of Donald Trump and widespread dismay over his appointment of libertarian extremist and avowed public school opponent Betsy DeVos as his secretary of education. In some sense the organization is a logical extension of Ravitch's highly influential education blog, her widely followed Twitter feed and her body of writing. That writing includes The Death and Life of the Great American School System, the surprise 2010 bestseller in which she detailed her intellectual journey from being an early supporter of charters to the dawning realization that market-based education reform isn't a reform at all.
Reforms, Ravitch said, always ask, "How we can make the public schools better? Do we need more teacher training? Do we need better tests? Do we need smaller classes? Do we need more funding? Do we need desegregation?
"I mean, these are the questions that you ask if you're a reformer. What is now called reform is, 'How can we replace the public schools with private management?' And that is not reform; that is privatization."
But if ending privatization is their objective, Ravitch and her network have their work cut out. Forty-three states and the District of Columbia have passed charter school laws since Minnesota wrote the first charter bill in 1991. Over the past decade alone, charter enrollment has nearly tripled to an estimated 3.1 million nationwide (with over 600,000 students, California's charter population is the nation's largest; Los Angeles' 156,263 charter students is the highest district enrollment in the country).
And although charters enroll only 5 percent of America's K-12 students, to the cash-strapped, high-poverty urban districts that have been targeted for charter expansions, that number represents a shift of roughly $38.7 billion per year in lost tax dollars and mass closings of neighborhood schools.
Complicating matters, hard-hit districts and demoralized teachers looking for legislative relief have only found themselves stymied by prominent, putatively liberal Democrats in high places. Governors in some of the bluest states in the union, notably California's Jerry Brown, have consistently blocked common sense attempts to slow the growth of charters or get them to play by the same accountability and transparency rules that govern public schools.
Obama education secretary Arne Duncan is still bitterly remembered for 2009's Race to the Top, a coercive, $5 billion "doubling down" on the disastrous legacy of punitive, high-stakes testing and charter school expansion bequeathed by George W. Bush's No Child Left Behind Act.
"This was a degree of federal intervention at the local level that was unprecedented," Ravitch said. "And we can look back now and [ask], 'Did it succeed?' And the answer is, 'No, it failed.' So I've often asked myself, because I could go through chapter and verse of why it failed, and why the new emphasis on testing? It failed because every part of it was based on no evidence at all."
With the ascension of DeVos to the country's top education job, however, history may finally again be in public education's corner. Ravitch announced in Oakland that NPE Action, the group's political arm, will challenge any candidate caught climbing into bed with any part of the Trump/DeVos agenda. It backed up that vow in last summer's Virginia gubernatorial primary when NPE volunteers helped to widen the margin of victory for "moderate" Democrat Lt. Gov. Ralph Northam over Tom Perriello, a self-described "progressive" backed by the pro-charter PAC Democrats for Education Reform.
"There have been many instances where we have been able to make a difference," Ravitz said. "When Texas was considering vouchers, we were able to get thousands of our members who live in Texas to talk to their legislators and to email and to visit them. A lot of what we try to do is expose malfeasance and show where the money's coming from. We keep people abreast of the emerging research consensus [that] charters are not better than public schools, and they're very often much worse."
Ravitch doesn't see NPE's network-building activism decisively turning the charter tide any time soon, certainly not as long as Trump remains in the White House. But when asked what that success will look like, she quickly ticks off four features:
Education decisions will be based on evidence, not the whims of billionaires.
The public will recognize that high-stakes testing has failed and that we need to rethink our idea of "accountability." Tests should be used only for diagnostic purposes, not to rank and rate students, teachers, or schools. Standardized tests should be used sparingly, not annually.
A consensus will have emerged that a great nation must have a great system of public schools, not a patchwork of privatization and school choice.
We will have reached agreement that the root causes of student success are in the socioeconomic status of the family — family income and education. Long-term, we must stop blaming teachers and schools and start taking action to reduce income inequality and poverty.
"Success is when the billionaires realize that they are actually harming schools and ruining the teaching profession," she said. "When they stop trying to tell teachers how to teach and stop trying to turn education into a business, they will do something truly useful, like opening medical clinics in every school or turning their philanthropy to other endeavors where they no longer do harm."
California Tries to Close Its College Degree Equity Gap
It's been no secret that public higher education in California is badly broken, following four decades of disinvestment and tuition hikes.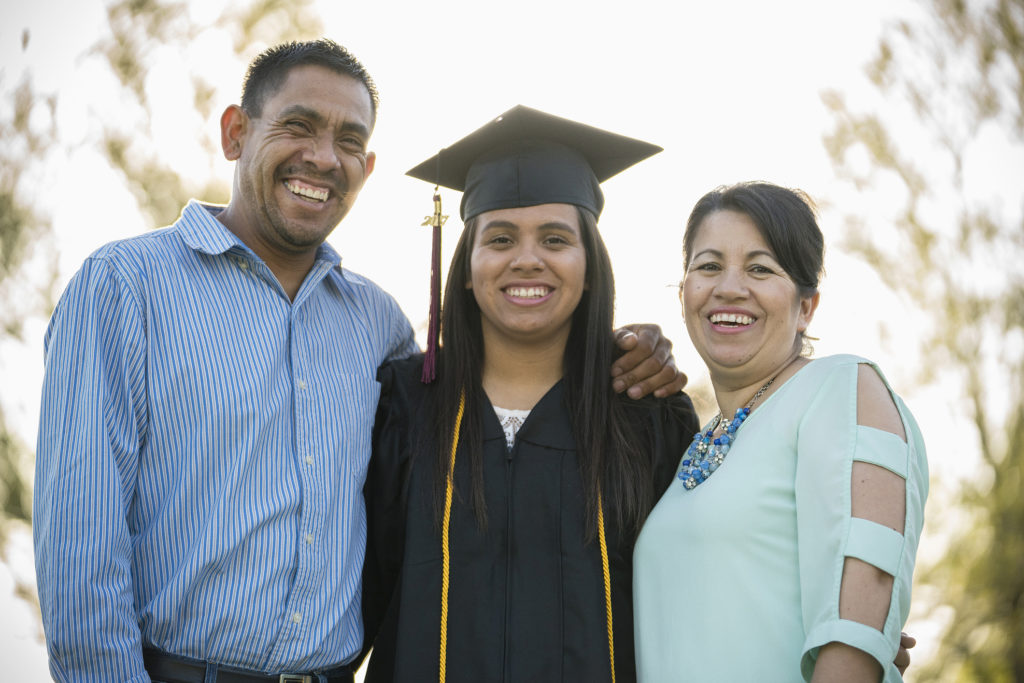 Today, with California's higher education system cartwheeling from one crisis to the next, the state's vaunted Master Plan for Higher Education, which in 1960 revolutionized matriculation with a modern, multi-segmented system of public colleges and research universities, is being attacked as an obstacle to opportunity. Its outworn ideas of access and excellence have been rendered so thoroughly obsolete by demographical change and austerities that education reformers won't waste their breath or political capital on a master plan redesign. Instead, change advocates are focused on improving delivery.
"We don't need another blue ribbon commission or task force to study it," argues Audrey Dow, senior vice president at the research and advocacy group Campaign for College Opportunity. "What we need is a governor who's going to take action and say, 'Okay, I'm setting the goal. I'm going to take these policies and make sure that ones [already] on the books are implemented. And then I'm going to add this, and then with my January budget, this is what I'm going to do.'"
That person would be Governor-elect Gavin Newsom, who, on the campaign trail, embraced the idea — if not an actual number — of a state college completion goal. Sacramento has already passed a handful of reforms aimed at streamlining on-time graduations. After inauguration, Newsom will launch "California Promise," his sweeping education agenda that includes some of the college access, affordability and infrastructure pieces that advocates like Dow insist are needed to close equity gaps.
It's been no secret that public higher education in California is badly broken. Four decades of disinvestment and dizzying tuition hikes, on top of some of the country's highest costs of living, have put its world-renowned, formerly low-cost degrees disproportionately out of reach for low-income students and students of color. This year, that sustained neglect was formally recognized when the university system that gave the world its fifth-largest economy slipped from its top rankings spot in the annual QS World University Rankings.
"The big story here is, we've had tremendous historical success," notes John Douglass, a senior research fellow at the University of California, Berkeley's Center for Studies in Higher Education, who has written on the crisis. "But this system is starting to break down, and it's just not clear where we're going, and nobody's offered a vision on how we can maintain access for Californians to our higher public ed system and the robust relationship of the universities with economic development."
It's little wonder that an election eve poll conducted by the Public Policy Institute of California (PPIC) found that a majority of likely voters said the level of state funding for public higher education was insufficient, and 61 percent thought there is not enough government funding for scholarships and grants for students who need financial help. That's almost exactly the same percentage that cast their ballots for Newsom, who promised to make affordability and degree completion a top priority.
Better late than never. For the past decade PPIC has issued warnings that California risks crippling its economy if it doesn't close what the nonpartisan research group says by 2030 will otherwise be a workforce skills gap of 1.1 million baccalaureate degrees. For a state that increasingly relies on — and rewards — highly educated workers to grow its knowledge economy, a degree deficit will translate into lower wages, reduced tax revenues and a widening chasm of income inequality.
Similar concerns in 2009 led the new Obama administration to set a national goal to have 60 percent of all 25-to-34-year-olds complete at least an associate degree by 2020. By 2017, 45 states had adopted or were considering their own college attainment targets. California, however, conspicuously failed to follow suit.
"There's really been at the state level no real leadership to say, 'Hey, this is the gap, this is how we're going to close it, and we're going to align policy and budget to that, to ensure we set an attainment goal, and hit that attainment goal," explains Dow.
The irony, she adds, is that more Californians are going to college — and graduating — than ever before. This includes Latinos, who now account for half of the state's K-12 students. But those numbers are too few and rising too slowly to meet the projected demand. Which is why the College Opportunity campaign has been lobbying Newsom to adopt a statewide college credential attainment goal of 60 percent of adults — or 1.7 million additional degrees — by 2030.
"Within that goal we have to be closing racial equity gaps," she emphasizes. "There's just no way that it's mathematically possible for California to hit 60 percent without closing racial and ethnic gaps in attainment."
What is possible is for Newsom to combine political leadership with an arsenal of research-proven strategies developed to mitigate the worst completion rates in the state. The 70 percent share of all California's public college students who attend the 114-campus community college system is an artifact of the Master Plan, which designed the two-year colleges to take all the mostly underserved students whose grades left them ineligible for the elite four-year University of California, and who couldn't get into the California State University system. Unfortunately, the 2.1 million community college students have only a 47 percent chance of graduating, transferring to a four-year school, or earning some sort of certificate after six years.
One of the more divisive methods being proposed to boost completions is a Jerry Brown pay-for-performance funding scheme from the Gates Foundation that would withhold part of the schools' $6.7 billion in general funding until specific transfer targets are met. Newsom has remained noncommittal. An early success at clearing a transfer path to the CSUs was the Associate Degrees for Transfer program, in which any student with the certificate is guaranteed admission. Its effectiveness persuaded UC to sign onto a similar program last spring. There's also Assembly Bill 705, which requires community colleges to consider high school grades rather than placement tests in order to reduce non-credit remedial coursework. Which was also the point last year of CSU's controversial decision to simply do away with remedial classes altogether as it tries to double its 19 percent four-year graduation rate to 40 percent by 2025.
It is to eliminate such frictions that Newsom has vowed to revive a version of the defunct California Postsecondary Education Commission (CPEC) to coordinate student-centered reforms across the UC, CSU and community colleges. Jerry Brown had eliminated CPEC in a 2011 line-item budget veto, claiming it had become "ineffective," then vetoed a subsequent effort to revive it. The new commission will also oversee what could be Newsom's most impactful proposal — an integrated data system to both track student progress and act as early-intervention radar by anticipating problems on the degree track. But as promising as that might sound on paper, university veterans of past budgetary battles may require convincing.
"At the moment, I don't really know how high higher education is in Newsom's agenda," Douglass says warily. "I think it could be like Jerry Brown's, which was not very high. The only issues he really cared about was the politically popular issue of freezing tuition, not looking at, well, what is the financial model? How can the system grow with the state's population and needs?"
But Newsom's campaign trail commitments to degree equity and to expanding affordability have already persuaded Dow and other college education advocates. The real proof will come in how much he'll include for higher education in his first, January budget, and in how soon he'll honor his campaign pledge to double the state's current year of free community college or to expand Cal Grant B Access awards for low-income students as a pathway to a debt-free degree.
"Those are the costs that really put students into debt or keep students from going full time," Dow argues. "We have to be thinking about time-to-degree as an affordability issue. When students at a community college take six years to complete, that's four additional years that they're paying for tuition when it should have been two years."
The truth is, Dow would have good reason to be optimistic about any young governor entering office at the head of a mandate-like blue wave of legislative Democratic supermajorities, and with a projected $14 billion surplus to turn his promises into policies.
"We will see what happens," she says.
---
Copyright Capital & Main