Crippling the Affordable Care Act Would Harm American Entrepreneurship
From making health care more affordable to this group, to allowing new college grads to stay on their parents' insurance as they tinker with market-shaping innovations and ideas in their parents' garages, the Affordable Care Act has been a game changer for entrepreneurship.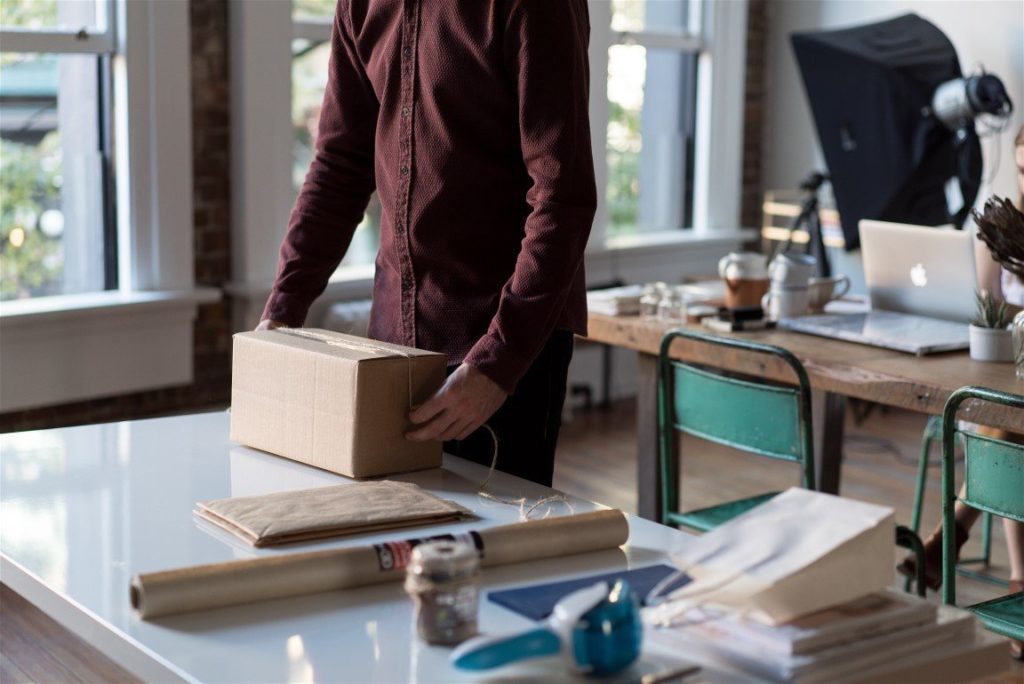 Last month the Freedom Caucus gave the go-ahead to the new House Republicans' plan to repeal and replace the Affordable Care Act. This new, more conservative version has all the same problems of the original version—and then some: An estimated 23 million Americans would be uninsured by 2026, and now there's an added provision that states can waive mandates that now require insurers to cover such crucial costs as maternity care and substance-abuse treatment.
But another casualty of the bill, one that we don't hear enough about, would be American entrepreneurship, which has flourished under the ACA.
As a fellow with New America California focused on the future of work, and as someone who fought hard to help pass the Affordable Care Act with Organizing for America, I spend a lot of time thinking about how we can support and grow the jobs of the future. And from everything that we've seen, the ACA has been a game changer for entrepreneurship.
Recently released studies are proving this to be true — according to data from the Department of Treasury, at least one in five customers of the Health Insurance Marketplace are small business owners. From making health care more affordable to this group, to allowing new college grads to stay on their parents' insurance as they tinker with market-shaping innovations and ideas in their parents' garages, the ACA has helped unleash a new generation of entrepreneurs into our economy.
One of those small business owners is my father, who recently relocated to Colorado and hung out his shingle as Foster Handyman. He generates some of his leads through websites like Thumbtack, a marketplace for local services, and others he generates the old-fashioned way, by word of mouth. My parents' move to Colorado to be near their grandson — and my father's new business —  was only possible because they could afford health insurance, thanks to the Affordable Care Act.
My dad isn't alone: Thumbtack has released data citing access to health insurance, and health care costs, as big concerns for their service-providing professionals: A whopping 73 percent of Thumbtack's pros either don't want the Affordable Care Act repealed, or only do once a reasonable replacement has been found.
"They're worried about how they'll acquire affordable health insurance in the absence of the health exchanges created by the Affordable Care Act," explains Marco Zappacosta, Thumbtack's CEO. "The bottom line is that a clear majority of pros [71 percent] think the federal government should help all Americans access affordable health insurance."
Sam Altman, president of Y Combinator, Silicon Valley's most successful tech accelerator, agrees: He shared powerful stories on his blog of founders who wouldn't have been able to get their businesses off the ground without the ACA. The ACA's ripple effect is amplified exponentially when one considers that these small startups evolve into larger businesses. For example, Mike Knoop, founder of Zapier, which now provides health coverage to its 50-plus U.S. employees, says he was able to get his start partly due to support from the ACA. Other startup dreams became a reality because the ACA bars insurance companies from discriminating against those with preexisting medical conditions. Zachariah Reitano, a startup founder and Y Combinator alum, sums it up succinctly: "I had heart surgery when I was 18. I was virtually uninsurable. I now have health insurance. Why we need the ACA is no more complicated than that."
That Treasury Department study about the Health Insurance Marketplace also showed that small business owners and self-employed individuals were nearly three times as likely to purchase Marketplace coverage as other workers: "Prior to the Affordable Care Act, workers without employer-sponsored health insurance often lacked options for affordable coverage. Not only did high uninsured rates impede access to care and worsen financial security, but the risk of ending up without health insurance coverage prevented some individuals from striking out on their own."
Today's workforce is almost unrecognizable from that of the workforce a mere few decades ago. Where our parents and their parents once started at a company and stayed there until retirement, the workforce of the near future may look more like my father, who struck out on his own late in life — or like the young woman with a world-changing idea who can't just yet afford health care on her own. The Affordable Care Act helped make the dreams of people like my dad a reality. Without those protections, we will be dealing a blow to the future of American entrepreneurship — and the losses could be immeasurable.
---
(Photo: Bench Accounting)

Republican Tax Plan Targets California's Elderly
The Senate tax proposal could add over $1.4 trillion to the federal deficit by 2027, and Republicans are already targeting entitlements. Cutting Medicare and Medicaid may change how some people are allowed to die.

The Senate's version of tax reform, 479 pages with last-minute, handwritten changes in the margins, passed shortly before 2 a.m. on December 2, with only one Republican voting against it. The GOP plan is a windfall for the wealthiest Americans, slashing the top corporate tax rate from 35 to 21 percent, and while a final version won't be unveiled until later this week, the gains for the rich appear to come at the expense of the elderly.
"There are pretty large implications for older adults," said Amber Cutler, a staff attorney with the nonprofit Justice in Aging, which advocates on behalf of the elderly poor.
"The tax bill is the first step in a two-step process," Cutler said. The first, of course, is cutting taxes. The second, in the eyes of Republican lawmakers, is justifying "cuts to programs that serve as a social safety net" because of a massive budget deficit that the bill generates, she said.
By abolishing the Affordable Care Act's individual mandate to buy health insurance, the bill would increase the cost of health care for older Americans. Without that mandate, younger, healthier people may choose not to buy insurance, tilting the insurance market more toward older and sicker people who will see their premiums go up. The Senate bill would also "trigger rules that, barring congressional action, would result in automatic cuts to federal programs," according to the AARP. In 2018 alone, AARP notes, $25 billion of those cuts would come from Medicare as a result of a 2010 law limiting the size of the deficit. The nonpartisan Congressional Budget Office says the Senate tax proposal would add over $1.4 trillion to the federal deficit by 2027, and Republicans are already targeting entitlements.
"We're going to have to get back next year at entitlement reform, which is how you tackle the debt and the deficit," House Speaker Paul Ryan said December 6. That approach means cutting Medicare and its counterpart for low-income Americans, Medicaid. "I think it's the biggest entitlement we've got to reform," Ryan said.
Cutting Medicare and Medicaid may change how some people are allowed to die.
With respect to California's Medicaid program, that could mean "scaling back the program considerably," Cutler said. "Cutting eligibility, cutting benefits — that will lead to more seniors not being able to age at home, but being forced into nursing facilities."
"It will be a catastrophic scaling back of those programs that will impact generations and generations moving forward," Cutler added, calling the looming cuts "a reversal of all the gains from the War on Poverty."
While some older people will see a reduction in their taxes, AARP estimates at least a million people over 65 would see a higher tax bill. But the Republican tax plan would eliminate, or at least cap, the current deduction for state and local taxes, inflicting pain on millions who depend on federal and state social programs, according to the Center on Budget and Policy Priorities (CBPP), a Washington, DC-based progressive think tank.
Removing the deduction for state and local taxes, on its face, is a progressive reform. As the New York Times pointed out, the deductions for non-federal taxes are ones that "upper-class taxpayers are much more likely to claim." Lower-income taxpayers generally elect the standard, non-itemized deduction, which would increase under the proposed bill.
But, the CBPP argues, the progressive nature of the change is superficial. In practice, removing those deductions would make it harder for state and local governments to fund social services, just as funding for those services becomes more vital in the wake of federal budget cuts.
Eliminating those deductions "would push more costs to middle- and low-income people, and make state and local tax systems even more regressive overall than they already are," the CBPP said, adding that the transfer would come at the same time Republicans are proposing in their 10-year budget plan "to shift substantial new costs to states."
Without a commensurate increase in state taxes to make up for lost federal dollars, the combined impact of the tax bill and a Republican budget would mean more people going without food, shelter and health care, according to an analysis of the GOP budget proposal by the Service Employees International Union California. (Disclosure: The public sector workers' union is a financial supporter of this website).
In Los Angeles County alone, SEIU's research found, "at least 64,657 households with a person 60 and over could lose federal housing assistance." Cuts to programs that offset the cost of electricity could mean "up to 17,177 seniors 60 years of age and older" paying more to keep the lights on, the analysis said. The budget proposal also calls for eliminating the Senior Community Service Employment Program, which helps low-income Americans 55 and older find part-time work.
Those seniors would also receive less public assistance. House Republicans are proposing to slash the food stamp budget 40 percent by 2027. In Los Angeles, where 11 percent of the county's 10 million residents rely on the program, that would mean a loss of up to $2 billion in funding. The money has to come from somewhere, or something will have to be cut.
The Republican proposal currently allows a deduction of up to $10,000 in property taxes, with some GOP lawmakers pushing to also give taxpayers the option of counting state and local taxes against that deduction. But while other states may be able to generate revenue with higher property taxes, the California constitution, since the 1978 passage of Proposition 13, limits the tax on property to just one percent. And even so, in a state where the median home value is now over $512,000, according to Zillow, it will be easy enough for property taxes alone to eat up much of the $10,000 deduction. (The House plan limits the mortgage interest deduction to mortgages of $750,000 and below).
Chris Hoene, executive director of the California Budget & Policy Center, said that, at the least, the de facto elimination of the state and local tax deduction is "particularly bad for seniors" who won't benefit from new credits aimed at helping families with young children. He calls the Republican tax plan a deliberate attack on states with more generous social programs.
"What you see are decisions that were clearly made with an eye toward restricting benefits [for] Californians and taxpayers in other states like California," Hoene said. "It's designed to hit states that have higher home values and higher income taxes." Along with budget cuts at the federal level, he said, the GOP tax bill will "inevitably make it more difficult for state and local governments to raise revenues."
---
Copyright Capital & Main