Five trillion tons.
That's how much ice melted in Greenland and Antarctica between 2002 and 2014 – and the reason why the seas already rise above low-lying islands in the South Pacific, displacing tens of thousands of people and threatening coral reefs that nurture uncountable numbers of sea creatures. Because of the climate change crisis we've become used to reading this kind of metric, along with the science-class comparisons that make it easy to visualize the colossal numbers involved. (Those five trillion tons, we are told, could make an ice cube 11 miles long on each side.) What we don't always grasp, however, is the domino effect that one environmental disaster can have on the other side of the world.
A few years back, my wife Susan and I camped at Malakoff Diggins State Park, just north of Nevada City in Northern California. The place is famous for its earth formations that are similar to those of Brice Canyon National Park, except the scale is smaller, and these were made by humans. Beginning in the mid 19th century, gold-mining operations blasted water against the hillsides to wash away the earth and rock. They moved so much water and debris that it caused major flooding of towns and farm land in the Sacramento Valley. The disaster led to a successful 1882 lawsuit that held the mining operator responsible for the downstream damage.
It was the first time in this state that industrialists were held accountable for their collateral damage, and the decision established a major environmental principle. 
Most of us still think that what happens in one place has little effect on another. We ignore the side effects. We may believe an oil spill, like that created by the Exxon Valdez supertanker, may make a mess but that we can clean it up. End of story. Except now, more than two dozen years after that disaster, we know the spill didn't just get some birds dirty and pollute a pristine bay. It has caused misshapen hearts in embryonic fish, as Scientific Reports recently revealed. That problem means the fish can't swim as fast and don't grow as well, which could have implications for a major food source.
Or take wildfires. California has suffered the worst fire season in its history, and the drought gets most of the blame. But we also know that drought conditions overlap with heat spells. They come concomitantly, says a University of California, Irvine report, and this situation not only affects the likelihood of fires here, but occurs pervasively across the continent. That's big, bodes ill and feels obvious.
Less visibly, drier and warmer weather makes trees vulnerable to bugs. The attacks of bark beetles and other insects weaken the trees and make them more combustible. Also, species migrate to higher altitudes. I have always liked backpacking in the High Sierra because it is above the rattlesnake habitat threshold of about 5,500 feet. But heat and drought have changed that. This year a friend on a camping trip at 7,500 feet had one of their party suffer a bite. The woman had to be airlifted to Fresno. Later backpacking, they found another snake mid-trail at 9,000 feet. These snakes migrated out of their customary ecological zone.
As animals change surroundings they have new predators, find new victims and skew the entire ecology at their new elevations. Perhaps as many as one in six species could perish due to temperature-caused habitat changes. That's not unprecedented. The Earth has seen dramatic die-offs before — but this one, we created.
So the oceans warm. We hope that a monster El Niño – a strong Pacific Ocean-driven rainy season – will end the California drought, but it does not guarantee a record snowpack in the Sierras or in the Rockies, from where we Southern Californians get most of our water. Nor is warm sea water good for the fishing off South America. Nor is it good for the phytoplankton that provide food for bigger fish along the coastline. It also turns out that beyond supplying fish food, the microorganisms that grow on the surface of the seas have a role in generating clouds. The microscopic bits get blown up into the sky where they help ice to form, creating clouds that make precipitation. We are just beginning to document the extent these temperature changes impact at a distance.
Here's one more metric: We know that the exhaust from cars, trucks, ships, factories and fossil fuel power plants weakens people's lungs and makes them vulnerable to illness. Apparently, the air in areas where 60 percent of Americans live is so polluted it also damages brain cells. Typical dirty air in urban and suburban areas can cause the brain to age faster, causes inflammation and increases the probability of "silent strokes" that lead to dementia.
These unexpected consequences affect changes over such distances of time and space that we cannot quite absorb their impact. We don't see these phenomena with our eyes, but studies verify an invisible reality that damages us. As it did with the gold miners at Diggins, the law must hold the creators of these complications responsible. That the rules and the regulators are hamstrung by the power of the polluters is a crime against all of us.

Did Disneyland Try to Sink a Bill Protecting Workers from Lead Poisoning? 
Why would Disneyland, which hosts thousands of kids every day, be part of an effort to defeat a bill that simply requires reporting of blood-lead levels high enough to produce heart disease and serious brain disorders?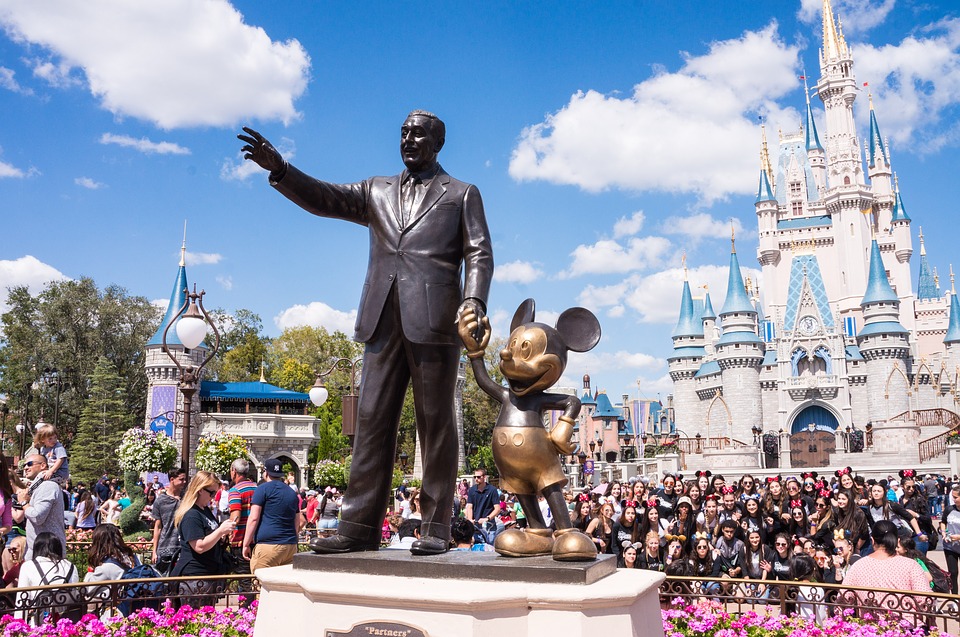 When Assemblyperson Ash Kalra (D-San Jose) learned about Capital & Main and USC's Center for Health Journalism investigation into how hundreds of workers at the former Exide Battery Recycling Plant near downtown Los Angeles became victims of lead poisoning, he created a modest bill to try and ensure it wouldn't happen again.
Among our report's revelations was the fact that the California Department of Public Health was aware of thousands of troubling blood tests revealing high levels of lead, but failed to tell the Division of Occupational Safety and Health (Cal/OSHA) about the problem.
Kalra's bill, Assembly Bill 2963, requires that the Department of Health inform Cal/OSHA when workers have seriously elevated blood levels and Cal/OSHA performs inspections.
The bill has had clear sailing until now, easily passing in the Assembly Labor Committee in March and winning unanimous approval from Democrats on the Appropriations Committee last week. But as the worker-protection measure headed to a crucial floor vote this week, a coalition of industry groups, one of which includes the iconic Disneyland Resort, worked the halls of the Capitol to kill the bill. The lobbying effort nearly prevailed: AB 2963 passed by a single vote Wednesday evening and now faces what is certain to be a battle in the California state Senate.
So why would Disneyland, which hosts thousands of kids every day, be part of an effort to defeat a bill that simply requires reporting of blood-lead levels high enough to produce heart disease and serious brain disorders? A May 29 letter endorsed by 15 industry groups, including the Battery Council International, the California Chamber of Commerce and the California Hotel and Lodging Association (which includes a Disneyland Resort vice president on its board) argues that California's current system to protect employees, depending largely on voluntary compliance, is working just fine.
The letter states: "Perversely, AB 2963 would transform this existing well-functioning public health program into an enforcement program that creates an allegation of a serious violation where none exists in Cal/OSHA law and the workplace may not even be the source of exposure."
The bill will be costly, the opposition letter also says, with an estimated price tag of $267,000 to implement and requiring Cal/OSHA to hire one or two additional inspectors.
"That's a small price to pay" said Bill Allayaud, California Director of Government Affairs for the Environmental Working Group, which is trying to keep moderate Democrats from being swayed by the industry lobby.
"The California Chamber of Commerce and their allies are misrepresenting what the bill does and convincing industries like the hotel industry to lend their name to the fight, even though this bill would have zero impact on hotels," Allayaud said. "The law focuses on workplaces where lead is in heavy use, like firing ranges and battery recycling facilities where workers are actually being impacted by a dangerous neurotoxin.  Besides, I can't imagine [that] parents who visit a resort like Disneyland would want their kids anywhere near lead if found at the levels that would have employees testing at the alarm bell level. Who wouldn't want an OSHA inspection in that case?"
Suzi Brown, vice president of communications at Disneyland Resorts, said that the "California Lodging Association is just one organization that we are involved with. As you can imagine we are involved with many trade organizations." Brown said that Disney vice president Elliot Mills, who sits on the association's board, was not present for the vote to oppose AB 2963. "To somehow link Disney to this in a specific way is not accurate," she added. "And to somehow position this that we are not concerned about worker safety is flawed as well."
At the March California State Assembly Labor and Employment Committee hearing, Kalra introduced his bill by reading a letter from former Exide lead smelter Alvin Richardson (who struggles with lead poisoning symptoms we documented in our investigation) and his wife, LaShawn. "We read a recent investigative story, and it was very hurtful to learn that Cal/OSHA excused the high lead levels that Alvin and the other Exide workers were constantly exposed to," the letter said. "People shouldn't be treated like they are disposable. That's not what America or California is supposed to be about."
Assemblymember Reggie Jones-Sawyer (D-Los Angeles) was moved to vote yes. "My district's right next to the Exide plant, and it's had an impact on my community and my residents," he said. "And if this is something that could have prevented what happened at Exide, we should have been doing this a while ago."
AB 2963 needed Jones-Sawyer's vote again on Wednesday to barely pass it out of the Assembly. Whether the bill makes it to Governor Jerry Brown's desk is dependent on how well the arguments of the California Chamber of Commerce and other industry voices opposing the bill go over in the Senate.
---
Copyright Capital & Main