Crass Warfare: Supreme Court Attacks Unions
Last week the activist right-wing majority of the United States Supreme Court –in a radical departure from well-settled jurisprudence — further weakened the ability of labor unions to engage in meaningful political activity. The decision has been largely overshadowed by the Court's ruling on Arizona's S.B. 1070, and by its anticipated ruling on the Affordable Care Act. Yet, as far as the viability of the labor movement is concerned, the significance of this decision can scarcely be overstated.
In Knox v. SEIU, Local 1000, the majority opinion displayed an unprecedented level of concern for the First Amendment rights of a minority of public-sector employees – but only insofar as those rights limit the ability of labor unions to speak politically. The case arose from SEIU's state-wide response to several anti-union voter propositions in California. The initiatives were announced after the union had already determined and sent out notices for dues for the coming year. Accordingly, the union planned a special assessment of fees in order to mount an opposition to the initiatives, and sent out legally required notices to members and non-member workers it represented, including public sector workers.
The dispute involved the rights of "objecting non-members" — government employees who are covered by a labor contract yet have chosen not to belong to the union that negotiated the contract. The underlying constitutional principle is that such employees  have a First Amendment right not to fund political speech exercised by the union. The constitutional issue in Knox v. SEIU is triggered by government action – the action of the government in arriving at a union security agreement with the labor union.
These rights of objecting non-members –to pay only a fraction of union dues paid by members while retaining full benefits of representation– are already well-protected by an onerous system in which the union must track its "chargeable" and "non-chargeable" expenses, and by which employees who object to paying full dues have the right to opt out of contributing to the union's "non-chargeable" expenses (generally, political activity not directly related to the union's duty as employee representative).
Thus, under existing law and practice, non-members are not required to fund political speech by the union (even if that speech is directly geared toward protecting their rights and those of other union members, as it was in the Knox case). Yet, last week's decision upended several decades of the Supreme Court's own jurisprudence in the area.
As Justice Stephen Breyer pointed out in his strongly worded dissent, it is explicit in the Court's prior decisions that the previous year's ratio of chargeable-to-nonchargeable expenses determines the pro rata share to be paid by an objecting non-member in a given year – a careful result designed to protect non-members' rights and create an administratively workable system. By overturning that rule for mid-year assessments, the majority departed from precedent in a manner that is specifically calculated to diminish unions' ability to respond to current political challenges in a timely and meaningful manner.
The majority's solution to the administrative nightmare of implementing a present-year system of determining objectors' pro rata share is to enact a rule that will further weaken labor unions. Per Justice Breyer, "[i]t seems to say that an objector can withhold 100 percent . . . of a special assessment," regardless of whether it is for political purposes or additional chargeable expenses. This means that a union must anticipate all its expenses at the beginning of the year — although political challenges, such as the anti-union voter propositions at issue in this case, may not come up until later.
But the real kicker is the activist majority's ruling that non-members must now affirmatively opt in to pay any special assessment –and its strong signal that it will so rule as to annual dues as well. All four justices outside the five-member majority agreed that this ruling was not only a break with well-established precedent, but that it also inappropriately answered an unasked question — in direct contravention of Court rules. The petitioners did not raise a challenge to the opt-out scheme, and it was not briefed or argued. Justice Sonia Sotomayor, in her concurrence in the result, declared that in its opt-in ruling, "the majority breaks our own rules and, more importantly, disregards principles of judicial restraint that define the Court's proper role in our system of separated powers."
Make no mistake: the majority has strongly signaled its intention to create a so-called right-to-work regime in federal employment.  It has been widely noted that this decision comes virtually on the heels of the Court's unprecedented expansion of the First Amendment rights of corporations to engage in unfettered electioneering. What has not been so widely noted is that the decision creates an odd kind of double-speak, given that the primary (public) criticism of unions from the right is that they are "special interests," which narrowly represent the interests of their members.
Yet the right-wing majority went out of its way to further straitjacket labor unions' ability to advocate in the public interest, including the interest of working families generally. What is clear is that the majority in the Supreme Court is doing all it can to further distort the balance of power in the "marketplace of ideas" between moneyed interests and working people.
Government Shutdown's Silver Lining: A Corporate Hiring Guru Speaks Out
Co-published by Fast Company
Ending the shutdown won't curtail the hiring opportunities for corporate recruiters, says one expert. It's like divorce: Once you start thinking about leaving, the odds that it will happen go up dramatically.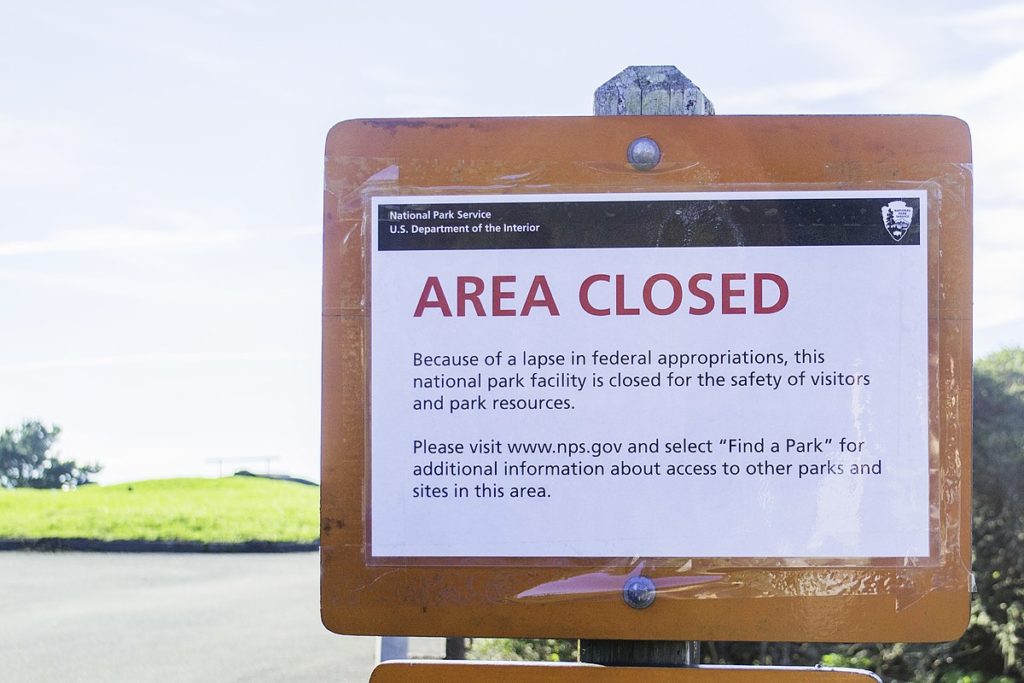 ---
In the new economic climate, even the most mission-driven of federal workers might be forgiven for abandoning the nation's parks, airways and regulatory agencies.
---
Co-published by Fast Company
When the federal government shut down for 16 days in 2013, corporate hiring guru John Sullivan advised companies on how to raid federal government workplaces for talent.
A blog post he penned at the time caused some to charge him with being unpatriotic, he said recently, while others thanked him for the reminder that federal workers were ripe for the plucking.
This time around, the climate is even better for corporations looking to cull staff from a workforce that is already well-trained and also known for its loyalty, Sullivan tells Capital & Main by phone. He describes the current moment—with hundreds of thousands of federal employees forgoing paychecks and, in many cases, sitting at home — as tantamount to "a sale on Black Friday."
---
Congresswoman:  The shutdown could have a long-term impact on the federal government's ability to attract workers with IT skills.
---
"If you've been screaming for the last two years" about the skills-and-talent shortage, "this week there isn't one," says Sullivan, who heads the human resource management program at San Francisco State University's College of Business.
The partial shutdown, that began on December 22 when President Trump failed to secure funding from Congress for his border wall, has impacted employees at a host of federal agencies, including the departments of Agriculture, Commerce, Homeland Security, Housing and Urban Development, Interior, Justice, State, Transportation and Treasury and the NASA.
What makes this particular shutdown so suitable for raiding federal workplaces? It's not just that employee morale has taken a nosedive, thanks to a president who is at war with many of the agencies he oversees. Nor is it only the fact that Trump threatened to keep the government closed for as long as a year, a notion that "really scares people," says Sullivan.
---
With Amazon's opening new offices in the District of Columbia area, three out of four IT workers in DC say they would consider leaving their current jobs for the tech behemoth.
---
It's also the economic climate. Companies are growing. Unemployment is low. Remote work is increasingly an option. Technical advances have made looking for a job easier than it was in 2013. "You can say 'boo' to your phone and apply for a job," adds Sullivan, delivering his matchmaking pitch with such force that even the most mission-driven of federal workers might be forgiven for abandoning the nation's parks, airways and regulatory agencies.
Congresswoman Robin Kelly (D-IL), the ranking member of the House Subcommittee on Information Technology, worried, in a statement last week, that the shutdown would have a long-term impact on the federal government's ability to attract workers with IT skills. The federal government has generally struggled to attract young tech workers, and Amazon's new offices in the District of Columbia area has three out of four IT workers in DC saying they would consider leaving their current jobs for the tech behemoth.
Tech workers — and upper-salaried talent — are not the only employees coveted by the private sector, says Sullivan. Forest Service employees. Coast Guard workers. Transportation and Safety Administration agents. Any unpaid workers could be lured away, especially in states like California and Texas, where economies are strong, he maintains. An employment agency for California's casinos recently put this shout out on Twitter: "Any @TSA employees looking for new opportunities, PTGaming is hiring!" along with the popular hashtag, #shutdownstories.
The shutdown could also prompt federal employees to throw scruples to the wind and step into the infamous revolving door that leads workers from government jobs to the private sector and back again. When Sullivan was advising companies in 2013, he helped firms hire from agencies that regulated them.
"And by the way," asks Sullivan, persisting with his siren song, "if I was a regulator, [with] President Trump eliminating all those regulations, why am I needed? Why not go to the private sector?"
Sullivan, who says he is an underpaid government worker in his own right, is concerned about the public cost of his and others' efforts to lure away the federal government's top talent. The best employees will leave first, and "literally billions" in training dollars will be lost, he predicts.
But he puts the blame squarely on a public sector that undervalues its workers. Corporations that pilfer federal government workforce for talent offer a kind of public service and corrective by demonstrating the price that must be paid "for degrading public service and unnecessarily frustrating federal employees," he wrote in his 2013 post.
Ending the shutdown won't curtail the hiring opportunities for corporate recruiters, says Sullivan. "It's like divorce. Once you start thinking about [leaving], the odds [that it will happen] go up dramatically."
---
Copyright Capital & Main