Could an Undocumented Russian's Life Have Been Saved?
After complaining of chest pains and dizziness, Igor Zyazin was given an EKG, but not a blood test to determine if he had suffered a heart attack. The next day he was dead.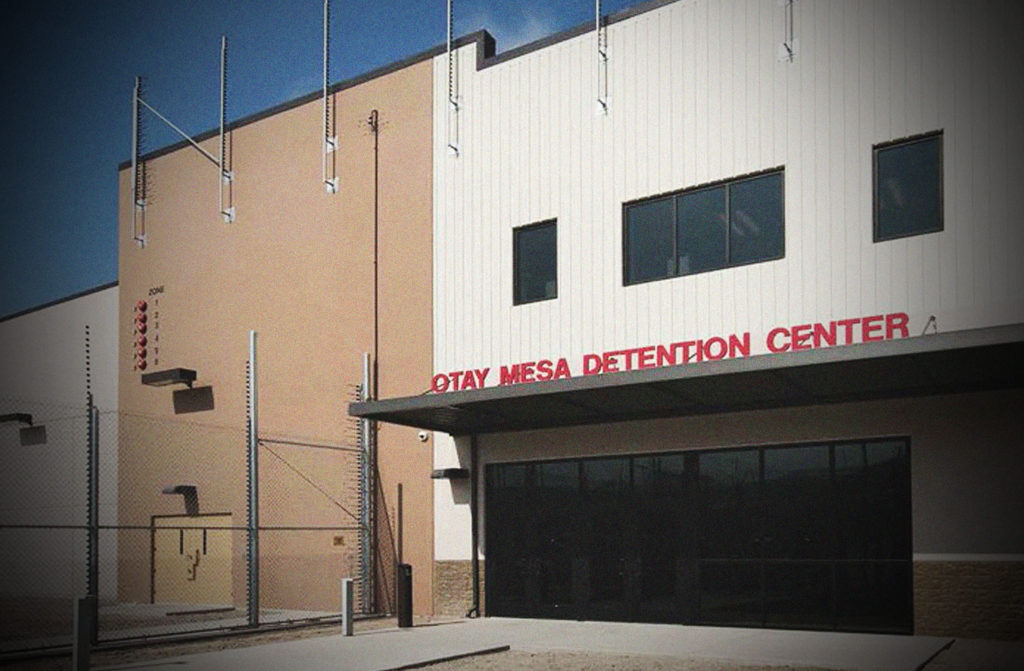 In late April 2016, Igor Zyazin and his wife Lyubov, both Russian citizens, approached the line that divides the United States from Mexico, presented their passports to U.S. Border Patrol agents and requested asylum in America.
Zyazin, who wore his hair in a long gray ponytail, didn't have a visa to enter the U.S. and was detained, along with his wife. The two were sent to separate detention centers.
On May 1, the 46-year-old was found unresponsive in his bunk at the Otay Mesa Detention Center in San Diego, a bottle of nitroglycerin within reach. Efforts to revive him failed and paramedics pronounced him dead, according to an Immigration and Customs Enforcement (ICE) Detainee Death Review.
Zyazin had become ill a few days before his death while at the San Luis Regional Detention Center near Yuma, Arizona. The facility, at the time operated by the for-profit prison company, Emerald Correctional Management, is an ICE way station from which detainees are transferred to more permanent detention sites.
Zyazin, who had survived a heart attack the year before, felt chest pain and dizziness, and banged on the door of his housing unit to summon a guard. The guard didn't call a medical emergency, she later told ICE investigators, "because he didn't say specifically that his heart hurt." Instead, she alerted a nurse, who instructed the guard to bring Zyazin to her.
Zyazin told the nurse his pain was six on a scale of one to 10. His heart rate was elevated and he had a loud, audible heart murmur. The nurse gave him nitroglycerin, which indicates she thought Zyazin's pain might be coming from his heart, said Dr. Marc Stern, a correctional health expert and the former health services director of the Washington State Department of Corrections.
"At this point, it's an emergency," Stern said. "One of the major concerns is he might be having a heart attack. Giving nitroglycerin is an appropriate first emergency step. Among the next appropriate steps is picking up the phone and dialing 911."
But the nurse didn't take that step. An hour later, Zyazin's pain had subsided somewhat. An ICE detention officer said that Zyazin's heart issues could be better addressed at the Otay Mesa Detention Center, and recommended he be transferred as soon as he could make the trip. ICE reviewers write that the nurse completed a transfer form. Zyazin was placed in restraints and packed into a van for a four-hour ride from Yuma to San Diego.
"It was just so horribly wrong," Stern said, explaining that he should have gone to a hospital, not on a four-hour road trip.
Dr. Michael Puerini, former president of the American College of Correctional Physicians and a retired chief medical officer at an Oregon prison, also read the Detainee Death Review in Zyazin's case and said, "That guy needed to go to the ER."
The transport officer told ICE consultants that Zyazin was awake and didn't complain of pain during the trip. However, when he arrived, he held his chest and said it hurt. Zyazin was examined by a doctor at Otay Mesa, who diagnosed him with hardening of the arteries and an enlarged heart. ICE reviewers report that the physician ordered an EKG, but didn't order a blood test to determine if Zyazin had suffered a heart attack.
The day after seeing the doctor, Zyazin was dead.
Stern found the decision to transfer Zyazin rather than provide emergency care so egregious that he reported the two nurses involved to the Arizona State Board of Nursing.
Stern asked that Capital & Main not to use the nurses' names, because the detention death review could contain errors and because the nursing board investigation is still ongoing. However, the nurse who appears to have authorized Zyazin's travel was disciplined by the nursing board in 2007. The allegations against her included improper care of a critically ill cardiac patient and substance abuse issues, and resulted in two years' probation.
It's unclear whether Emerald was aware of the nurse's record when the company hired her. Emerald no longer operates the San Luis detention center; the company went out of business last April. An ICE spokesman didn't address specific questions about Zyazin's care. He wrote in a statement that the agency is committed to high standards "for the safety and well-being of the detained aliens while they progress through the removal process."
In the Detainee Death Review, ICE flagged relatively minor concerns, but never addressed the failure of San Luis staff to obtain emergency care for Zyazin, which for Stern calls into question the legitimacy of the government's investigative process in detention death cases.
"Part of the sadness and total ineffectiveness is they found four errors and none were related to his death," Stern said. "How can you miss these serious errors that contribute to his death and say that the process is valid?"
---
This reporting was supported by a grant from the Fund for Investigative Journalism.
Copyright Capital & Main