Community Groups Sue City Over Chinatown Walmart Permits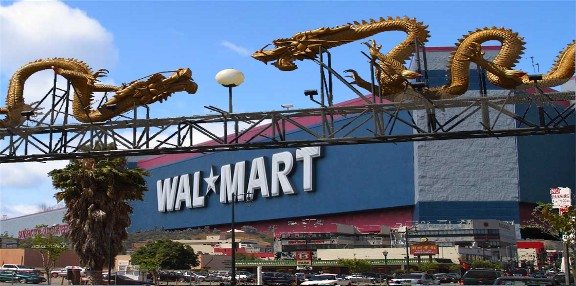 The Asian Pacific American Labor Alliance (APALA), the Los Angeles Alliance for a New Economy (LAANE)  and other community groups took legal action against the proposed Chinatown Walmart today by filing a lawsuit against the City of Los Angeles. The lawsuit challenges the process by which the building permits were issued.
The plaintiffs allege that the Department of Building and Safety violated city and state laws which require public approval of the permits by the Community Redevelopment Agency/LA board. Eighty Chinatown residents, Walmart workers and community activists rallied the same day to adopt principles for all development in Chinatown and demand that the community's voice be heard.
The Asian Pacific American Labor Alliance, with the support of LAANE and Chinatown small businesses, filed multiple appeals against the permits when the store was first proposed in February 2012. The appeals asserted that the permits received inadequate review and were erroneously issued, contradicting clear development directives adopted by the CRA/LA and the City Council. They also alleged that top leadership within both departments deliberately ignored the Chinatown Redevelopment Plan requirements prior to granting the permits, and raised concerns that Walmart received favorable treatment.
LAANE, APALA, community residents, organizations and small businesses were adamant Thursday that the lawsuit would prevail.
"The City clearly violated the law in approving fly-by-night permits," said Aiha Nguyen, director of LAANE's grocery and retail project. "Our case is strong and will objectively cut through the nebulous political approvals of the Planning Department and Walmart's attempts to silence community. We believe we will finally get justice for Chinatown."
"APALA has fought this project from the very beginning because of the economic and cultural devastation that would be wreaked upon Asian-American workers, businesses and residents," said Jan Tokumaru, Vice President of APALA. "This is a high stakes lawsuit; we believe it could put an end to the illegal silencing of the Chinatown community voice."
The lawsuit was filed in Superior Court in Los Angeles. View the complaint here.