Community Fights Walmart's Backdoor Chinatown Strategy
Walmart might have viewed their plans to open in an existing building in Los Angeles Chinatown as a bullet-proof strategy. The retail giant would open its new store in the Grand Plaza, an existing building, that unlike new construction, would allow the retailer to proceed without a public hearing.
As the company worked on its renovation plans, which started last year, Aiha Nguyen at the Los Angeles Alliance for a New Economy (LAANE) and community members dug through reams of city documents.
They realized the retailer and city officials needed something central to the democratic process — a public hearing for neighborhood residents to provide feedback about the store in the Grand Plaza building.
The Grand Plaza had received about $7 million in subsidies years ago, Nguyen said, adding that a hearing and environmental requirements from a city-approved Chinatown Redevelopment Plan still apply to any new tenant.
That requirement is serving as the basis for the April 4 lawsuit that could block Walmart from opening in 30,000 square feet of space in the downtown area.
"We're concerned about the quality of jobs," said Nguyen, grocery campaign director for LAANE. "There is vigilance. We will fight to protect the community."
A supporter of Chinatown Community for Equitable Development holds a sign stating his opinion about Walmart's plans to open in Los Angeles Chinatown. Photo courtesy of Chinatown Community for Equitable Development
The Superior Court legal challenge, filed by the Asian Pacific American Labor Alliance (APALA) and Southeast Asian Community Alliance, has added fuel to an ongoing national debate about the Bentonville, Arkansas retail chain, working conditions at its stores and neighborhood impact.
The community groups filed suit against the city of Los Angeles, saying the permits issued for Walmart to open in the Grand Plaza, a multi-floor commercial and residential structure at 701 W. Cesar E. Chavez Avenue, lacked proper review.
"We believe we will finally get justice for Chinatown," Nguyen said, adding that there was an attempt to "silence" the community.
She believes Walmart, which has been criticized by community and labor over the years, is trying to enter urban markets by using existing buildings to avoid the attention associated with new construction.
"APALA L.A. has fought this project from the very beginning because of the economic and cultural devastation that would be wreaked upon Asian-American workers, businesses and residents," Jan Tokumaru, vice president of APALA L.A., said in a statement.
Walmart spokesman Steven Restivo pointed to several rejected administrative appeals to city officials by APALA and community groups.
"This means that special interest attempts to block our store have not only been without merit but also proven to be a waste of time and resources," he said in a statement.
Attorneys for the city government did not return phone calls for comment by Tuesday.
LAANE, a community group that works on ending poverty, and people who oppose Walmart believe the chain wields the power of competitive pricing in neighborhoods, which can hurt the sales of nearby family and independent grocery stores by selling items at low prices and that are difficult for small businesses to match.
Also, grassroots organizations say, the retailer's employees might not be offered enough weekly hours to cover their living expenses. "Walmart has been a driver toward part-time employees," Nguyen said.
Los Angeles Chinatown is home to primarily Asian residents, many who speak Cantonese and Vietnamese and live on fixed incomes, as well as Latinos. There are several independent grocery stores — actually owned by moms and pops — in addition to pharmacies, bakeries and multi-family households, said Sarah Tseng, one of about 50 members of Chinatown Community for Equitable Development.
"The concern is that Walmart will be way cheaper. How will this affect other businesses? Will other businesses close?" said Tseng, a Chinatown resident who has studied urban planning.
"There are costs to consider."
For some employees, those costs include hourly wages at Walmart, which can vary depending on position. Some company jobs pay $13 per hour or more.
While Restivo declined to say how much employees at the Chinatown Walmart would earn, he told the Los Angeles Times that its full-time employees in California can make, on average, $12.69 per hour.
Research group Ibis World has reported that a Walmart associate earns, on average, $8.81 per hour and the company employs about 1.4 million people in the country, according to Bloomberg News.
The lawsuit and community efforts also come at a time when there is national, state and local discussion about raising the minimum wage to bring more people out of poverty.
At the Grand Plaza building, renovation has started on the ground floor for Walmart's plan to sell groceries and pharmacies. The lawsuit says Walmart is only waiting for occupancy certificates from the city before it formally opens its doors.
The company is touting support for its Chinatown retail space from the Los Angeles Area Chamber of Commerce, the Latino Business Chamber, the Chinese Chamber of Commerce and the Chinatown Business Improvement District.
"Local residents continue to stop by and tell us about how they look forward to having a new grocery store option in their neighborhood," Restivo said in a statement.
"We look forward to serving local residents soon at our new Walmart Neighborhood Market in downtown L.A."
The Walmart in Chinatown is expected to create about 65 jobs and the company has received over 3,200 applications, Restivo said.
On its corporate YouTube account, Walmart has posted a video showing two managers talking about the Chinatown location and people filing applications. One manager explains that jobs with the retailer can lead to career positions.
For Walmart cashier Martha Sellers, who works in Paramount in Los Angeles County, one challenge with her employment is making sure she has a work week with enough hours so she can pay her bills. The nine-year Walmart employee earns $13 per hour.
"When they need you, they want you there. When inventory is up, they want you there," she said by phone during her lunch break from work.
Then, she added, her hours are reduced. "I don't understand. Once the schedule is posted, it's like, 'Here we go again," she said.
"How do you provide for your family with those kinds of hours?"
She has spoken publicly about Walmart in the past and believes that taking a stand about her working conditions is necessary, though she admitted to being scared about doing so.
As a result of her weekly schedule that can vary in hours, she prioritizes what she does with her earnings. For example, she recently paid bills and bought groceries with her last paycheck of $327. But as of Monday, she still owed her landlord $700 in rent.
"I have looked for other jobs," she said. "But no one out there wants a 55-year-old woman with little experience."
Diane, the manager at Ai Hoa Market, is worried that Walmart will change Chinatown's character. "We want to save our own Chinatown," she said by phone, declining to give her last name. "If Walmart comes, a lot of Chinatown will change."
The conversations about Walmart have prompted many Chinatown residents to become more active in public meetings. "I take a lot of strength from business owners who spoke at City Hall meetings and said that their businesses were in jeopardy," Nguyen said.
"Our concerns are mainly with the long-term economic vibrancy of Chinatown," Tseng said. "It's important that people have a say in what happens to them and not just be priced out."
"The best case scenario is that whatever goes into that grocery space is something that contributes to the vibrancy of Chinatown," she added.
"The best thing would be a public hearing. That's what we've been asking for."
(Brad Wong is assistant news editor for Equal Voice News, where his post first appeared. Republished with permission.)

Government Shutdown's Silver Lining: A Corporate Hiring Guru Speaks Out
Co-published by Fast Company
Ending the shutdown won't curtail the hiring opportunities for corporate recruiters, says one expert. It's like divorce: Once you start thinking about leaving, the odds that it will happen go up dramatically.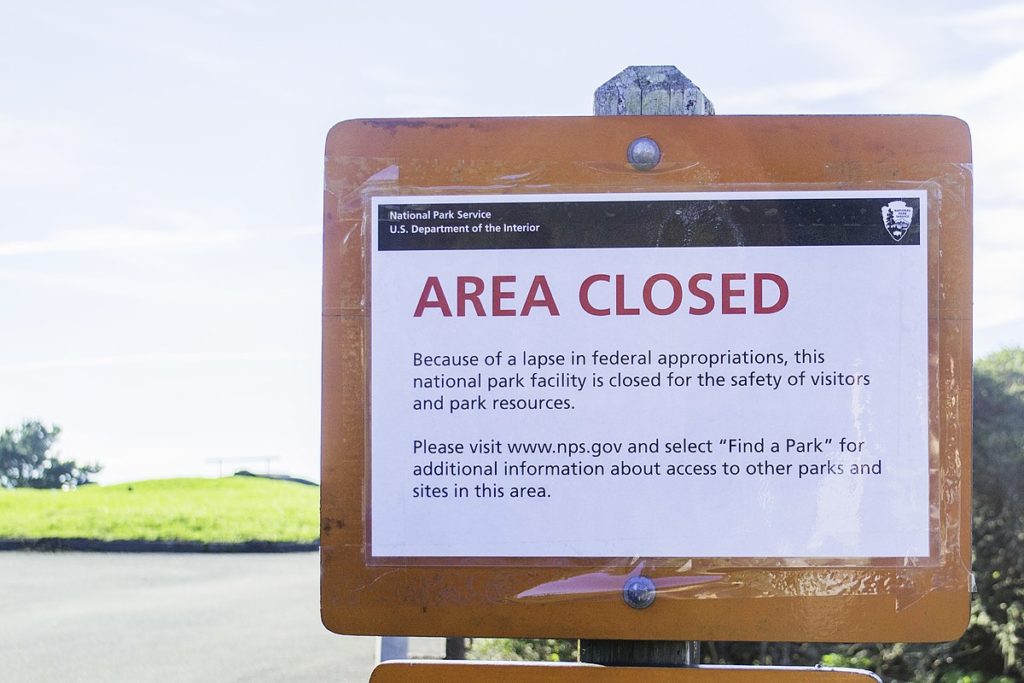 ---
In the new economic climate, even the most mission-driven of federal workers might be forgiven for abandoning the nation's parks, airways and regulatory agencies.
---
Co-published by Fast Company
When the federal government shut down for 16 days in 2013, corporate hiring guru John Sullivan advised companies on how to raid federal government workplaces for talent.
A blog post he penned at the time caused some to charge him with being unpatriotic, he said recently, while others thanked him for the reminder that federal workers were ripe for the plucking.
This time around, the climate is even better for corporations looking to cull staff from a workforce that is already well-trained and also known for its loyalty, Sullivan tells Capital & Main by phone. He describes the current moment—with hundreds of thousands of federal employees forgoing paychecks and, in many cases, sitting at home — as tantamount to "a sale on Black Friday."
---
Congresswoman:  The shutdown could have a long-term impact on the federal government's ability to attract workers with IT skills.
---
"If you've been screaming for the last two years" about the skills-and-talent shortage, "this week there isn't one," says Sullivan, who heads the human resource management program at San Francisco State University's College of Business.
The partial shutdown, that began on December 22 when President Trump failed to secure funding from Congress for his border wall, has impacted employees at a host of federal agencies, including the departments of Agriculture, Commerce, Homeland Security, Housing and Urban Development, Interior, Justice, State, Transportation and Treasury and the NASA.
What makes this particular shutdown so suitable for raiding federal workplaces? It's not just that employee morale has taken a nosedive, thanks to a president who is at war with many of the agencies he oversees. Nor is it only the fact that Trump threatened to keep the government closed for as long as a year, a notion that "really scares people," says Sullivan.
---
With Amazon's opening new offices in the District of Columbia area, three out of four IT workers in DC say they would consider leaving their current jobs for the tech behemoth.
---
It's also the economic climate. Companies are growing. Unemployment is low. Remote work is increasingly an option. Technical advances have made looking for a job easier than it was in 2013. "You can say 'boo' to your phone and apply for a job," adds Sullivan, delivering his matchmaking pitch with such force that even the most mission-driven of federal workers might be forgiven for abandoning the nation's parks, airways and regulatory agencies.
Congresswoman Robin Kelly (D-IL), the ranking member of the House Subcommittee on Information Technology, worried, in a statement last week, that the shutdown would have a long-term impact on the federal government's ability to attract workers with IT skills. The federal government has generally struggled to attract young tech workers, and Amazon's new offices in the District of Columbia area has three out of four IT workers in DC saying they would consider leaving their current jobs for the tech behemoth.
Tech workers — and upper-salaried talent — are not the only employees coveted by the private sector, says Sullivan. Forest Service employees. Coast Guard workers. Transportation and Safety Administration agents. Any unpaid workers could be lured away, especially in states like California and Texas, where economies are strong, he maintains. An employment agency for California's casinos recently put this shout out on Twitter: "Any @TSA employees looking for new opportunities, PTGaming is hiring!" along with the popular hashtag, #shutdownstories.
The shutdown could also prompt federal employees to throw scruples to the wind and step into the infamous revolving door that leads workers from government jobs to the private sector and back again. When Sullivan was advising companies in 2013, he helped firms hire from agencies that regulated them.
"And by the way," asks Sullivan, persisting with his siren song, "if I was a regulator, [with] President Trump eliminating all those regulations, why am I needed? Why not go to the private sector?"
Sullivan, who says he is an underpaid government worker in his own right, is concerned about the public cost of his and others' efforts to lure away the federal government's top talent. The best employees will leave first, and "literally billions" in training dollars will be lost, he predicts.
But he puts the blame squarely on a public sector that undervalues its workers. Corporations that pilfer federal government workforce for talent offer a kind of public service and corrective by demonstrating the price that must be paid "for degrading public service and unnecessarily frustrating federal employees," he wrote in his 2013 post.
Ending the shutdown won't curtail the hiring opportunities for corporate recruiters, says Sullivan. "It's like divorce. Once you start thinking about [leaving], the odds [that it will happen] go up dramatically."
---
Copyright Capital & Main