Why the Comcast-Time Warner Cable Merger Is a Bad Deal for Los Angeles
Fourteen months ago, media giant Comcast announced its plan to buy Time Warner Cable, a merger that would give one company control of 30 percent of television distribution and at least half of high-speed Internet distribution nationally. Here in L.A. County, Comcast would serve 96 percent of residents and, for 72 percent of those residents, it would be the only choice for broadband at speeds of 25 Mbps or faster. This level of national and local consolidation has brought together a broad range of consumer organizations, content creators, programmers and organizations representing diverse communities to oppose this merger. On April 14, these organizations came before the California Public Utilities Commission (CPUC) at a hearing in downtown Los Angeles to urge state regulators to say no to this deal.
Why is there such opposition? For starters, if the merger is approved Los Angeles residents are almost certain to face higher prices and anti-consumer policies that limit their access to content. The average prices for five Comcast cable packages in its 20 largest markets are more expensive than comparable offerings from local competitors, including AT&T, DirecTV, DISH, Verizon FiOS and Time Warner Cable. Comcast's Internet service is also more expensive than Time Warner Cable's at almost every speed threshold. Further, Time Warner Cable customers currently have access to unlimited broadband data, which allows them to consume as much online content as they choose, without any additional cost. The company has stated that its customers will always have such access. In contrast, Comcast has stated that it envisions moving to a usage-based billing model for all customers within the next five years.
The merger has startling implications for Latinos, who represent 48 percent of L.A. County residents. If approved, Comcast would control access to up to 90 percent of Latino households in the U.S. Making matters worse, Comcast already owns several Latino-oriented broadcast and cable networks, and has strong incentive to favor its own channels and discriminate against independently owned networks. This is precisely what Comcast has done in the past. Comcast was the last of the major pay-TV distributors to pick up Univision Deportes and is now engaged in a dispute with Estrella TV over expanding distribution of the independent programmer.
The Writers Guild of America, West (WGAW), a labor union representing 8,000 writers of feature films, television series and original video programming available online on sites such as Netflix, Amazon and Yahoo, has strongly opposed this merger. The unprecedented level of control would allow Comcast to squeeze content providers both on television and online, resulting in less creativity, less content and harm to our local economy. Comcast has told the Federal Communications Commission that it will save billions of dollars from the merger, but a portion of that savings will come from extending the lower rates Comcast pays to carry television networks across Time Warner Cable subscribers.
The problem is that these fees have helped finance television's new golden age. If Comcast has its way, television networks will have less money to invest in programming, which could mean fewer jobs locally. Comcast's expanded control of Internet distribution threatens the vibrant and fast-growing online video market, which is reintroducing competition for writers' ideas and consumers' attention for the first time in decades. Online video services like Netflix and Amazon have afforded writers new opportunities to tell more diverse stories, such as those featured in Transparent and Orange Is the New Black.
It is no accident that this merger is occurring in response to the rise of these new competitors. Comcast is the largest pay-TV provider and owns NBC Universal, which gives it more incentive than any other Internet service provider to limit the growth of online video alternatives. Comcast has already acted to harm Netflix by refusing to upgrade connections to handle the Netflix traffic that Comcast customers were demanding, resolving the problem only after forcing Netflix to pay. If Comcast is allowed to control half of the high-speed Internet distribution market, we will never realize the promise of this new platform.
As WGAW Board Member Shawn Ryan told the CPUC at last week's hearing, "As the creator of The Shield and its lead character, Vic Mackey, I understand something about abuse of power and what happens when proper oversight goes lacking. It may make for great entertainment, but it makes for bad public policy."
It appears that at least one CPUC commissioner agrees, because just days before, Commissioner Mike Florio issued a proposal to deny the merger on the grounds that it would cause too much harm in the state. At the hearing, concerns cited by Commissioner Florio and the WGAW were echoed by more than 10 other organizations and dozens of citizens who described how the merger would raise prices, harm local economies and minority communities, and hamper innovation and creativity.
The merger has been endorsed by some local community organizations, almost all of whom receive financial support from Comcast or Time Warner Cable. However, strategic philanthropy – which elicits the support of precisely those constituencies who ought to oppose the merger – can never outweigh the harm it poses to the individual citizens the CPUC exists to protect. As the Commission continues its review process we hope a majority of the commissioners will come to the same conclusion as Commissioner Florio and protect Californians by denying this merger.
(Chris Keyser is President of the Writers Guild of America, West. To learn more about the merger's effect in Los Angeles, click here.)

Award-Winning Reporter David Sirota to Lead National Investigative Desk on Inequality for Capital & Main
The New York Times has credited Sirota's Wall Street reporting for showing "that secrecy can hide high fees, low returns, excess risk and the identity of politically connected dealmakers."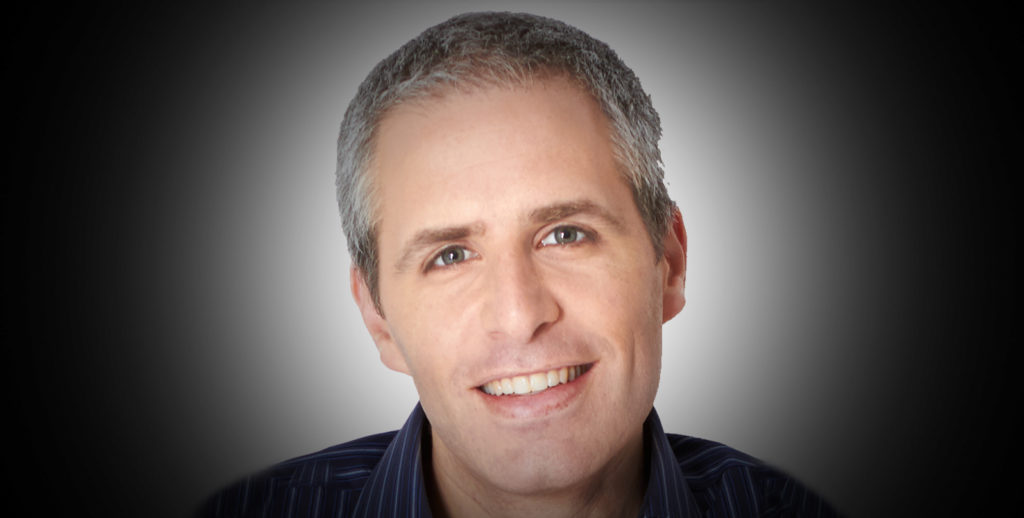 LOS ANGELES — Capital & Main announced today that award-winning reporter David Sirota will lead a new national investigative desk for the California-based publication. His coverage will focus on the country's historically high level of economic inequality, and the role of Wall Street, the private sector and government policy in perpetuating income disparity.
"I am thrilled to join one of the most promising young investigative publications in the country," said Sirota. "There has never been a greater need for aggressive nonpartisan reporting that scrutinizes how corporations, lawmakers and the super-rich wield political and economic power. Capital & Main has established a reputation as an intrepid source of hard-hitting investigative reporting. I am excited to expand their capacity to shine a spotlight on how and why America now has the highest level of economic inequality in the country's modern history."
Sirota will join Capital & Main as a full-time reporter this summer, and prior to that will consult with the publication on editorial content and partnerships. The new position was made possible in part by a grant from the Jonathan Logan Family Foundation in Oakland, CA.
Capital & Main is a non-profit publication founded in 2013 and its reporting has been co-published by (among others) The Atlantic, Time, The Guardian, Reuters, The Daily Beast, Slate, Grist, Fast Company, The Huffington Post and Newsweek. Capital & Main's reporting has won recognition from the Society of American Business Editors & Writers, the Southern California Journalism Awards and the Best of the West contest. Its reporters have been featured on (among others) PRI's The World, WNYC's The Takeaway, as well as on programs on KQED and KCRW.
Sirota has reported extensively on the relationship between money and politics, and has gained a reputation as a journalist willing to scrutinize public officials of both parties. During his career, he has become one of American journalism's most authoritative experts on complex financial systems including taxes, hedge funds, private equity and public pensions. He is a two-time winner of the Best in Business award from SABEW – most recently for his coverage of the 2017 Republican tax bill and its controversial "Corker kickback" provision. Before that, he won recognition from the Columbia Journalism Review for his reporting on how conflicts of interest shaped how Democratic Gov. Dan Malloy's administration oversaw a proposed health-care merger. Sirota has also won Ithaca College's Izzy Award and has been a finalist for UCLA's Gerald R. Loeb Award and Syracuse University's Mirror Award.
The New York Times has credited Sirota's Wall Street reporting for showing "that secrecy can hide high fees, low returns, excess risk and the identity of politically connected dealmakers." In one of its awards, SABEW said Sirota has produced "original, tenacious reporting that displayed a mastery of scouring documents, analyzing data and holding public officials accountable." The legendary late columnist Molly Ivins said, "Sirota is a new-generation populist who instinctively understands that the only real questions are 'Who's getting screwed?' and 'Who's doing the screwing?'"
"David Sirota is one of the finest investigative reporters in the country, and he promises to take Capital & Main's reporting on inequality and related issues to a whole different level," said Capital & Main board member Rick Wartzman, a former Wall Street Journal reporter, Los Angeles Times business editor and the author of four books, including The End of Loyalty: The Rise and Fall of Good Jobs in America. "David's fearless approach to holding the powerful to account is precisely what we need at this moment in time."
From 2014 to 2018 Sirota led International Business Times' investigative reporting team, where he broke major stories on how President Trump's top adviser evades ethics laws as he shapes policies that could enrich his firm; CFPB chief Mick Mulvaney's ties to the financial industry — and how he pressured regulators to back off predatory lending rules at the same time he was raking in cash from payday lenders; how Equifax lobbied against consumer protection rules just before its huge data breach; and how chemical companies that spewed toxins after Hurricane Harvey had worked to reduce safety regulations in the lead-up to the disaster.
In 2014, Sirota's investigative series for PandoDaily about public broadcasting compelled a PBS flagship station to return a $3.5 million contribution from a hedge fund billionaire. That same year, Sirota's investigative reporting about pensions for PandoDaily and then for International Business Times led the New Jersey state government to open a formal pay-to-play investigation and to divest state holdings in a venture capital firm. Sirota's reporting for International Business Times also led San Francisco officials to delay a proposed $3 billion investment in hedge funds.
"We have been longtime admirers of David's work, and couldn't imagine a better fit for our reporting on inequality," said Capital & Main publisher Danny Feingold. "David will give us the capacity to break important national stories on one of the country's great existential threats."
Sirota is also the author of two New York Times best-selling books, Hostile Takeover and The Uprising, as well as Back to Our Future, which became the basis for the National Geographic Channel's miniseries "The '80s: The Decade that Made Us." He appears frequently on MSNBC and CNN, and is the host of a podcast on economic, political and social issues.