Coal Is Still King at the Port of Long Beach
To the five members of the Long Beach Harbor Commission, the decision to renew an old lease for a coal-export terminal was an easy one. Metropolitan Stevedore has operated a dry-bulk terminal at the Port of Long Beach since 1962, from which it moves everything from soda ash to coal to petroleum coke ("petcoke"), a carbon-intensive refinery byproduct. Oxbow Carbon and Minerals, run by William Koch, brother to Charles and David, has long subleased a coal shed from Metro, where it stores petcoke and coal for export. Under the new contracts, Metro will continue its lease for the next 20 years, and Oxbow will now lease directly from the Port for 15. Beyond that, not much has changed.
"The amount of coal exported is going to be roughly the same," says Port spokesman Art Wong. "The facility's going to operate as it always has." For the Port, the lease renewal process was "mostly a matter of getting the numbers right, to make sure we got a fair return on our investment."
Environmental groups, however, saw it differently. On June 23, two weeks after the commissioners unanimously rubber-stamped Oxbow's lease, the Natural Resources Defense Council and the Sierra Club joined with the public health advocates at Communities for a Better Environment to appeal the leases before the Long Beach City Council. The coal terminal may not be entirely new, they argued, but the lease agreement was different. Instead of naming a simple dollar figure for minimum exports through the terminal, the new lease stipulated that Oxbow move a minimum amount of actual coal — 1.9 tons — or pay the Port as if the company had.
That's a substantial enough difference, lease opponents said in their appeal, to meet "the low bar of creating a reasonable possibility of a significant environmental effect." The new lease therefore requires an evaluation of the coal shed's impact on the environment, as required by the California Environmental Quality Act.
In fact, a review of that sort was conducted decades ago, two years before Oxbow built its 900-foot-long, 160-foot-wide coal storage shed at Pier G in 1994. But little was known back then about the impacts of transporting coal.
"There are some serious public health implications to moving uncovered coal trains from the mines through communities," says Adrian Martinez, staff attorney at Earthjustice, which filed the appeal on behalf of the environmental groups. "A significant amount of coal dust is lost along the way."
Laden with arsenic, lead and other heavy metals, coal dust lodges in human lungs and causes a raft of illnesses, including lung cancer. Industry estimates claim that fugitive coal dust losses can add up to as much as a half-ton per car over a 500-mile route. No one knows for sure what that means for Long Beach, though, "because there's never been an adequate environmental review of that terminal," says Martinez.
And there won't be one this time, either, at least not soon. On August 19, all nine members of the Long Beach City Council sided with the commissioners' decision. "Many of the issues raised in the appeal . . . are beyond the scope of the City Council's review in this appeal," reads the council's official resolution, affirming that the terminal is indeed, as the commissioners ruled earlier, exempt from further environmental reviews.
To be fair, the council is probably right, at least from a purely legal standpoint. Even a decision to cover the coal trains coming into the Port would be made on a national level, as would most rules about Port commerce. And Long Beach is a bit player when it comes to the U.S. coal export business. Although the terminal brings in up to $20 million every year from Pier G exports, including petcoke and coal, only two million of the 80 tons of coal the nation exports go through Long Beach. Most U.S. coal leaves from Eastern ports — Norfolk, Virginia, for instance, sends off around 45 million tons every year, mostly to Europe. (Italy, the Netherlands and Germany are particularly voracious consumers of U.S. coal.)
But the dust-up around the lease renewal might have broader implications than whether the Port allows companies to export dirty fossil fuels out of Long Beach. The environmentalists lost this round, but even Wong concedes that by connecting the lease renewal with climate change — a "creative tactic," as he calls it — the groups have forced decision-makers at the self-branded "Green Port" to grapple with their global environmental impact.
As have decisions made by other states and ports regarding coal terminals. The day before the Long Beach City Council decision, the Oregon Department of Environmental Quality rejected a proposal for a coal-export terminal; the Port of Oakland had already turned down a similar project in February. Though both proposals were for new terminals — risky investments that even Long Beach might have quashed — both of the celebrated rejections made Long Beach look even more like the lone dinosaur in a post-carbon future, at odds with its own state's climate goals. And considering that California utilities, both municipal and investor-owned, are well on their way to going coal-free, moving trains through the state loaded with coal for export seems somewhat hypocritical.
"It's like everyone's kicked heroin," Martinez says, "but we're still smuggling the drug to other countries."
Finally, Martinez says, the coal terminal even puts the city out of step with itself. Long Beach fancies itself a green city, with hyperefficient LEDs beaming white light from certain neighborhood streetlights and "solar trees" helping to power luggage conveyors at its airport. The 3,200-acre Port itself has made laudable progress toward reducing certain pollutants, such as particulate matter, the diesel soot that contributes heavily to lung disease. And yet Wong admits that the Port hasn't given as much thought to how its operations influence global climate. Port management knows that has to change.
"We've had a lot of damage to our breakwater from heavy surf," he says, "and that surf has been generated by more and more hurricanes out in the Pacific. We're getting more damage to port facilities than we ever have before. So we're starting to look carefully at what we have to do differently to address climate change."
Martinez suggests they hurry up. "If you want to be a green and visionary city, you can't keep deriving profits from oil and gas, from shipping coal," he says. Environmental responsibility "isn't just about how much energy you use in City Hall. It's about how you're making your money and what you're profiting from."
Environmental groups are reviewing their options for further appeal, he says, adding that the community is solidly behind them:
"We have a strong grassroots coalition. We need to get the City of Long Beach to reconcile its goals."

Did Disneyland Try to Sink a Bill Protecting Workers from Lead Poisoning? 
Why would Disneyland, which hosts thousands of kids every day, be part of an effort to defeat a bill that simply requires reporting of blood-lead levels high enough to produce heart disease and serious brain disorders?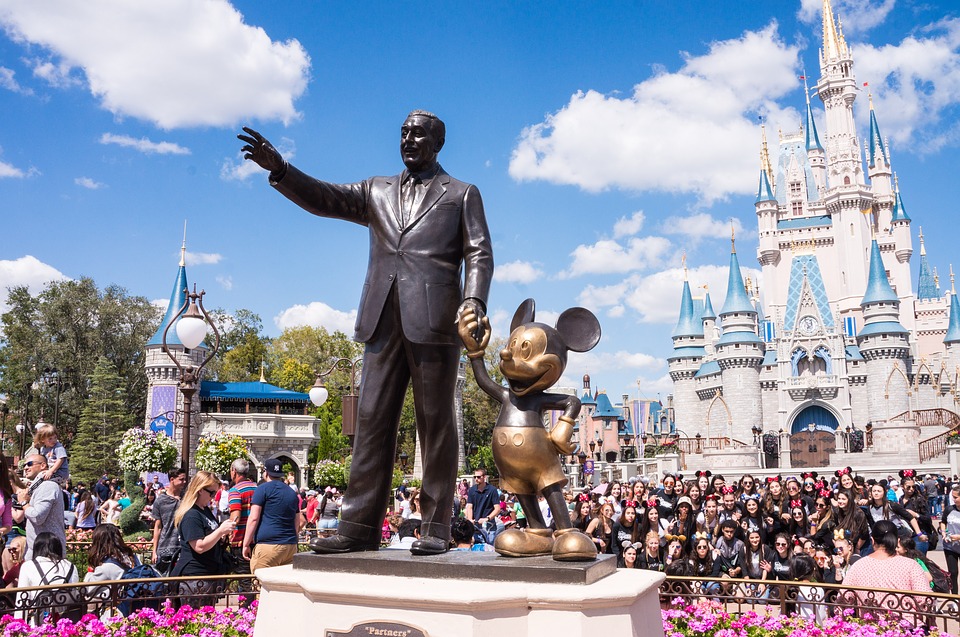 When Assemblyperson Ash Kalra (D-San Jose) learned about Capital & Main and USC's Center for Health Journalism investigation into how hundreds of workers at the former Exide Battery Recycling Plant near downtown Los Angeles became victims of lead poisoning, he created a modest bill to try and ensure it wouldn't happen again.
Among our report's revelations was the fact that the California Department of Public Health was aware of thousands of troubling blood tests revealing high levels of lead, but failed to tell the Division of Occupational Safety and Health (Cal/OSHA) about the problem.
Kalra's bill, Assembly Bill 2963, requires that the Department of Health inform Cal/OSHA when workers have seriously elevated blood levels and Cal/OSHA performs inspections.
The bill has had clear sailing until now, easily passing in the Assembly Labor Committee in March and winning unanimous approval from Democrats on the Appropriations Committee last week. But as the worker-protection measure headed to a crucial floor vote this week, a coalition of industry groups, one of which includes the iconic Disneyland Resort, worked the halls of the Capitol to kill the bill. The lobbying effort nearly prevailed: AB 2963 passed by a single vote Wednesday evening and now faces what is certain to be a battle in the California state Senate.
So why would Disneyland, which hosts thousands of kids every day, be part of an effort to defeat a bill that simply requires reporting of blood-lead levels high enough to produce heart disease and serious brain disorders? A May 29 letter endorsed by 15 industry groups, including the Battery Council International, the California Chamber of Commerce and the California Hotel and Lodging Association (which includes a Disneyland Resort vice president on its board) argues that California's current system to protect employees, depending largely on voluntary compliance, is working just fine.
The letter states: "Perversely, AB 2963 would transform this existing well-functioning public health program into an enforcement program that creates an allegation of a serious violation where none exists in Cal/OSHA law and the workplace may not even be the source of exposure."
The bill will be costly, the opposition letter also says, with an estimated price tag of $267,000 to implement and requiring Cal/OSHA to hire one or two additional inspectors.
"That's a small price to pay" said Bill Allayaud, California Director of Government Affairs for the Environmental Working Group, which is trying to keep moderate Democrats from being swayed by the industry lobby.
"The California Chamber of Commerce and their allies are misrepresenting what the bill does and convincing industries like the hotel industry to lend their name to the fight, even though this bill would have zero impact on hotels," Allayaud said. "The law focuses on workplaces where lead is in heavy use, like firing ranges and battery recycling facilities where workers are actually being impacted by a dangerous neurotoxin.  Besides, I can't imagine [that] parents who visit a resort like Disneyland would want their kids anywhere near lead if found at the levels that would have employees testing at the alarm bell level. Who wouldn't want an OSHA inspection in that case?"
Suzi Brown, vice president of communications at Disneyland Resorts, said that the "California Lodging Association is just one organization that we are involved with. As you can imagine we are involved with many trade organizations." Brown said that Disney vice president Elliot Mills, who sits on the association's board, was not present for the vote to oppose AB 2963. "To somehow link Disney to this in a specific way is not accurate," she added. "And to somehow position this that we are not concerned about worker safety is flawed as well."
At the March California State Assembly Labor and Employment Committee hearing, Kalra introduced his bill by reading a letter from former Exide lead smelter Alvin Richardson (who struggles with lead poisoning symptoms we documented in our investigation) and his wife, LaShawn. "We read a recent investigative story, and it was very hurtful to learn that Cal/OSHA excused the high lead levels that Alvin and the other Exide workers were constantly exposed to," the letter said. "People shouldn't be treated like they are disposable. That's not what America or California is supposed to be about."
Assemblymember Reggie Jones-Sawyer (D-Los Angeles) was moved to vote yes. "My district's right next to the Exide plant, and it's had an impact on my community and my residents," he said. "And if this is something that could have prevented what happened at Exide, we should have been doing this a while ago."
AB 2963 needed Jones-Sawyer's vote again on Wednesday to barely pass it out of the Assembly. Whether the bill makes it to Governor Jerry Brown's desk is dependent on how well the arguments of the California Chamber of Commerce and other industry voices opposing the bill go over in the Senate.
---
Copyright Capital & Main