'Clocking In' for Equality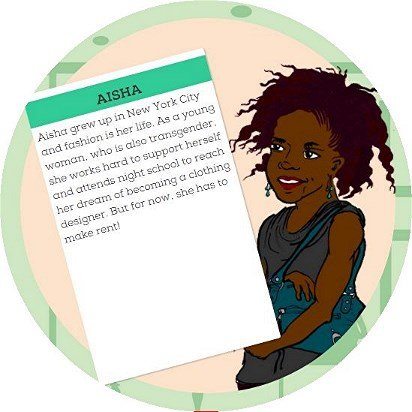 Clocking In is a new online tool from Race Forward, a New York-based group whose self-described goal "is to build awareness, solutions and leadership for racial justice." Its analysis finds disturbing trends for people of color and women employed in the U.S. service industry. This virtual resource allows service employees to share their real-life job experiences with other workers, consumers, employers and policymakers 24/7.
Clocking In sends participants on a virtual journey while offering activist information on a range of workplace issues. Visitors choose one of three employment portals representing the restaurant, retail or domestic industries.
Clicking the restaurant option, for example, brings up a screen that says: "Workers in the restaurant industry face race and gender discrimination daily! Click 'Start' to learn from Race Forward and Restaurant Opportunities Centers United (ROC) about how it happens and what YOU can do about it!"
Next is a choice to click a male or female character. Choosing the woman (a fictional, single mom of color) brings users to her employment application process. How shall she apply, given the wording of the help-wanted ad, her living arrangement and daughter's daycare requirement? From there the choices become more nuanced.
If users click the next option of submitting a resume for this job opening, the woman gets hired "on the spot." Why? A fictional male boss likes her physical appearance. Sound like trouble brewing?
The waitress, newly hired, is like scores of other female workers in this industry, dependent upon her tips. Next, Clocking In poses a scenario of her receiving comments of a sexual nature from a customer. Users read: "It's Not Just a Game: 90 percent of female tipped workers have experienced workplace sexual harassment. Join the #NOTONTHEMENU campaign with other workers uniting against workplace sexual harassment."
Systemic problems meet collective solutions. This interactive platform is stocked with relevant statistics from the Census Bureau and other sources, and can help to deliver policy solutions to eliminate gender and race inequities for tens of millions of hourly wage workers who are discriminated against due to their gender and race.
"For more than 30 years women of color consistently have [had] the highest poverty levels in the restaurant, retail and domestic industries," Jillian Medeiros Perez, Ph.D., a senior research associate with Race Forward, told Capital & Main by phone. She added that these service workers confront unfair wages and hiring practices, hostile workplaces, erratic hours and, often, few benefits such as paid sick leave.
Race Forward produced Clocking In with three activist groups: National Domestic Workers Alliance, Restaurant Opportunities Centers and the Retail Action Project. Each of these groups is involved in one aspect of a national service worker industry that employs 32.8 million workers, with 1.4 million employed in the Golden State alone, according to U.S. Census figures.
"We see in California the same patterns of gender and race inequities that prevail nationally," Medeiros Perez said.
Race Forward and its partner organizations developed Clocking In through discussions with domestic workers in Oakland and restaurant employees in San Francisco. Those dialogues yielded workers' concerns about obstacles to overcoming workplace inequalities, including feelings of isolation.
"We are hoping that Clocking In can connect people at and away from work," Medeiros Perez said. "We have a Tumblr page (clockinginraceforward.tumblr.com) for workers to share experiences, sweet and sour, and to add pictures to agitate and band with consumers, policymakers and other workers to establish more fair labor practices."