Climate Change: Learning from the Past
Last month my wife Susan and I drove to Phoenix to visit family. We had never spent much time there, and my relatives wanted us to see some sites they thought would interest us. They took us to two places where an ancient people had lived for about a thousand years, reaching their height of power and size between about 950 and 1350 C.E.
This society built water canal systems that, anthropologists estimate, ran for a thousand miles. From what is now downtown Phoenix they took water from the Salt River and distributed it for farming across the local valley. Further south another group did the same on the Gila River. The main channels can be up to 30 feet across and 10 feet deep, all dug by hand, and so well engineered that water planners use some of the same routes today.
To coordinate this system they built a network of some 40 "platform houses" — raised multistory buildings that may possibly have been used as signal towers. Some of these sites apparently included structures used to record astronomical positions and to mark the solstices and equinoxes. It's quite possible these observations of sun and stars were used to set the calendar for planting and harvesting.
At their peak, these civilizations may have supported upwards of 40,000 people. Then around 1450 they disappeared. The people moved away, the villages dissolved, the signs of its civilization and its elaborate waterworks abandoned.
For years this collapse posed a mystery to anthropologists, but now they think it may have been caused by a deadly combination of overpopulation and drought.
People who deny that humans are causing civilization-threatening climate change like to point to instances like these as signs that weather-based collapse is a normal, common meteorological phenomenon. From time to time ice ages and their retreats, volcanic eruptions and the debris they spew dramatically alter the habitability of major swaths of the Earth. "These things have happened before," as friends have reminded me.
But not like what we're seeing today. Even the fossil fuel companies – such as ExxonMobil – have known for years that the use of their products changes the climate. ExxonMobil analyzed the impact in internal documents, even as the company spent some $30 million over several years to declare human-caused climate change a "premise that…defies common sense," as one former ExxonMobil chairman and CEO put it. Outside, they were paying PR firms to confuse people; inside, the company was making engineering decisions based on the real results of their products. For example, they adjusted the measurements of off-shore drilling platforms to account for rising sea levels.
Apparently the ancient people who lived in the Salt and Gila river valleys did not have the perspective to know what was happening to them. But eventually the water no longer supported the crops needed to support their population. The system had become too successful, and now drought was taking its toll. People went to other places.
Unfortunately, Pope Francis'  encyclical concerning the Earth fails to address this matter of overpopulation. The pope sees food redistribution as an important challenge to population growth. And yes, it is true that the world throws away about one-third of its food. And yes, it is true that what the wealthiest half-billion of us use could feed everyone on the planet who is here now. But fixing maldistribution does not speak to the carrying capacity of the Earth herself.
Yoshihiko Wada, a Japanese professor of economics, compares the ecological footprint (the land and resources that a select population uses to exist) with what he calls the Earth's "biocapacity" (what the planet can supply to keep all humans alive). We are in a serious deficit. He says that to sustain the human economy as a whole would take 1.5 Earths. To sustain human life at the level of Japan requires 2.3 planets. We are running an "ecological deficit," as he puts it. The Earth cannot sustain this many people, not only because of the way we have divided up stuff, but because the Earth cannot keep us all going.
Fortunately, some nations are aware of the intertwining of population and the goods people need to survive. So far 11 national governments, mostly but not all in the developed world, have set a limited ecological footprint as one of their official "sustainability indicators." Other international organizations, such as the European Union and the Association of Southeast Asian Nations, are also studying how to implement such a policy option.
If there is a lesson from visiting the homelands of the ancient people of the Salt and Gila river valleys, it is this: We ignore the interwoven connection between population growth and climate change at our peril. We cannot continue to damage the Earth and expect human life to go on just the way it has.

Did Disneyland Try to Sink a Bill Protecting Workers from Lead Poisoning? 
Why would Disneyland, which hosts thousands of kids every day, be part of an effort to defeat a bill that simply requires reporting of blood-lead levels high enough to produce heart disease and serious brain disorders?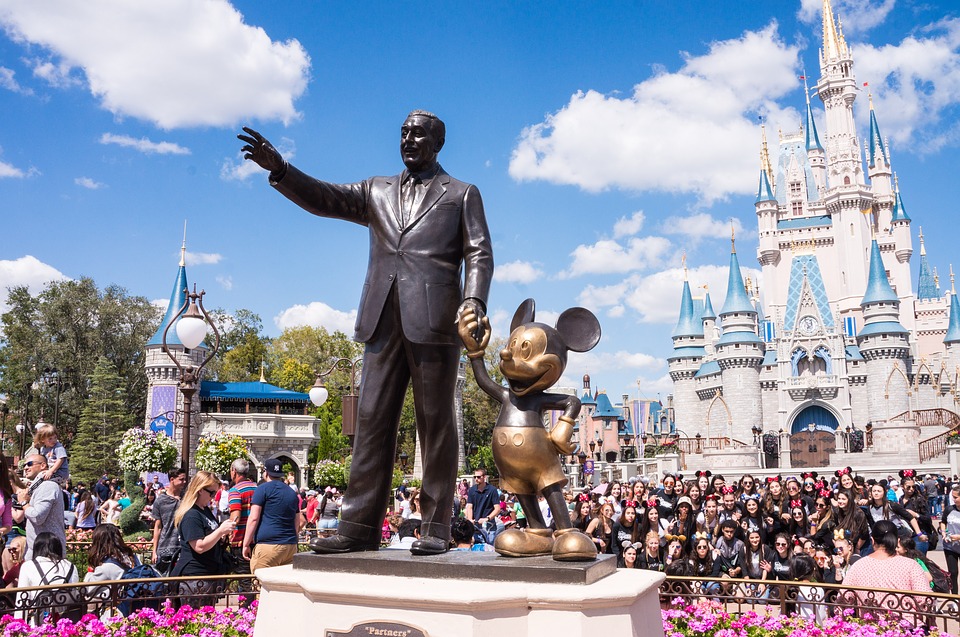 When Assemblyperson Ash Kalra (D-San Jose) learned about Capital & Main and USC's Center for Health Journalism investigation into how hundreds of workers at the former Exide Battery Recycling Plant near downtown Los Angeles became victims of lead poisoning, he created a modest bill to try and ensure it wouldn't happen again.
Among our report's revelations was the fact that the California Department of Public Health was aware of thousands of troubling blood tests revealing high levels of lead, but failed to tell the Division of Occupational Safety and Health (Cal/OSHA) about the problem.
Kalra's bill, Assembly Bill 2963, requires that the Department of Health inform Cal/OSHA when workers have seriously elevated blood levels and Cal/OSHA performs inspections.
The bill has had clear sailing until now, easily passing in the Assembly Labor Committee in March and winning unanimous approval from Democrats on the Appropriations Committee last week. But as the worker-protection measure headed to a crucial floor vote this week, a coalition of industry groups, one of which includes the iconic Disneyland Resort, worked the halls of the Capitol to kill the bill. The lobbying effort nearly prevailed: AB 2963 passed by a single vote Wednesday evening and now faces what is certain to be a battle in the California state Senate.
So why would Disneyland, which hosts thousands of kids every day, be part of an effort to defeat a bill that simply requires reporting of blood-lead levels high enough to produce heart disease and serious brain disorders? A May 29 letter endorsed by 15 industry groups, including the Battery Council International, the California Chamber of Commerce and the California Hotel and Lodging Association (which includes a Disneyland Resort vice president on its board) argues that California's current system to protect employees, depending largely on voluntary compliance, is working just fine.
The letter states: "Perversely, AB 2963 would transform this existing well-functioning public health program into an enforcement program that creates an allegation of a serious violation where none exists in Cal/OSHA law and the workplace may not even be the source of exposure."
The bill will be costly, the opposition letter also says, with an estimated price tag of $267,000 to implement and requiring Cal/OSHA to hire one or two additional inspectors.
"That's a small price to pay" said Bill Allayaud, California Director of Government Affairs for the Environmental Working Group, which is trying to keep moderate Democrats from being swayed by the industry lobby.
"The California Chamber of Commerce and their allies are misrepresenting what the bill does and convincing industries like the hotel industry to lend their name to the fight, even though this bill would have zero impact on hotels," Allayaud said. "The law focuses on workplaces where lead is in heavy use, like firing ranges and battery recycling facilities where workers are actually being impacted by a dangerous neurotoxin.  Besides, I can't imagine [that] parents who visit a resort like Disneyland would want their kids anywhere near lead if found at the levels that would have employees testing at the alarm bell level. Who wouldn't want an OSHA inspection in that case?"
Suzi Brown, vice president of communications at Disneyland Resorts, said that the "California Lodging Association is just one organization that we are involved with. As you can imagine we are involved with many trade organizations." Brown said that Disney vice president Elliot Mills, who sits on the association's board, was not present for the vote to oppose AB 2963. "To somehow link Disney to this in a specific way is not accurate," she added. "And to somehow position this that we are not concerned about worker safety is flawed as well."
At the March California State Assembly Labor and Employment Committee hearing, Kalra introduced his bill by reading a letter from former Exide lead smelter Alvin Richardson (who struggles with lead poisoning symptoms we documented in our investigation) and his wife, LaShawn. "We read a recent investigative story, and it was very hurtful to learn that Cal/OSHA excused the high lead levels that Alvin and the other Exide workers were constantly exposed to," the letter said. "People shouldn't be treated like they are disposable. That's not what America or California is supposed to be about."
Assemblymember Reggie Jones-Sawyer (D-Los Angeles) was moved to vote yes. "My district's right next to the Exide plant, and it's had an impact on my community and my residents," he said. "And if this is something that could have prevented what happened at Exide, we should have been doing this a while ago."
AB 2963 needed Jones-Sawyer's vote again on Wednesday to barely pass it out of the Assembly. Whether the bill makes it to Governor Jerry Brown's desk is dependent on how well the arguments of the California Chamber of Commerce and other industry voices opposing the bill go over in the Senate.
---
Copyright Capital & Main