Climate Change Goes Local
After a presentation by Climate Resolve on the local impacts of climate change last month, our host, Jonathan Parfrey, jokingly told us that anti-depressants would be passed out at the door. Gallows humor is understandable and – for me – always necessary when faced with hard truths. But dare I say that I also felt slightly more hopeful armed with information that would help us plan for the future?
This briefing, held at the Municipal Water Department, presented the first in a series of studies, sponsored by the City of L.A. and the U.S. Department of Energy, that focused on how climate change will impact L.A. County by mid-century. A lot of complex modeling went into the study, and – in this era of climate science denial – our presenter, Dr. Alex Hall, the study's lead author, was at pains to explain it to us. But most fascinating were the bottom-line findings.
If we proceed on our current course, in the Eagle Rock area, where I live, the temperature is expected to rise by an average of four degrees Fahrenheit, with the number of "extreme heat" days tripling. Those living by the ocean are luckier, and will experience relatively modest changes. But in places like Porter Ranch, the number of "extreme heat" days will more than quadruple, rising from six a year to thirty. Extreme heat days are those where the thermometer rises to 95 degrees or more, and come with an increased risk of fire – and for me a risk of migraines.
When we talk about the impacts of climate change, it's often pointed out that those living in the poorer parts of the world are more likely to suffer the consequences. It is places like flood-prone Bangladesh and drought-plagued Sudan that will suffer most. What's also clear is that even within relatively wealthy First World cities, the impacts will be geographically and economically disparate.
Those who live in newer, better insulated homes or have access to air conditioning in their homes and cars will be more comfortable. Those who are poorer, who live in older housing or who suffer from respiratory problems will feel the effects of climate change more intensely.
Global warming will also lead to more ozone-layer-destroying energy use that will, in turn, contribute to more global warming. We'll have more air conditioners blasting. Our power plants will be less efficient – and require more fuel.
Okay. So why the optimism? For me, depression sets in when there is nothing left to do. But Climate Resolve lays out options for mitigating, and adapting to, climate change. This both/and strategy seems smart. Let's fight climate change through using more clean energy, and also prepare to adapt to it.
There are concrete ways we can minimize the pain for future generations – for example, by installing "cool roofs" that reduce what's called the heat island effect. We can make homes and businesses more energy efficient. The beauty of these approaches is that we will also use less energy, helping to alleviate the warming problem at the same time. Another major plus is that the jobs required to get that work done are local.
L.A.'s Department of Water and Power has stepped up its game this year and is now investing in energy efficiency upgrades at a level that is commensurate with other utilities. Its portfolio of programs will include a focus on less affluent customers and more on those living or working in old and inefficient buildings who will be especially impacted by warming trends.
At a recent South L.A. block club meeting, LADWP customers who had just received upgrades reported that their homes were already more comfortable. They will be saving money on their utility bills, and they are doing their part – on a micro level – to stem the tide of climate change.
It's true that even tens of thousands of homes upgraded in Los Angeles won't stop global warming. But until we can translate the challenge of climate change down to the neighborhood level and then provide equally local solutions that reduce our consumption of fossil fuels, the problem will simply be too big and abstract to tackle. We need to show how we can be more responsible energy consumers neighborhood by neighborhood, city by city, and that we can use less energy while still building our local economy. The alternative is to head for the pharmacy.

Did Disneyland Try to Sink a Bill Protecting Workers from Lead Poisoning? 
Why would Disneyland, which hosts thousands of kids every day, be part of an effort to defeat a bill that simply requires reporting of blood-lead levels high enough to produce heart disease and serious brain disorders?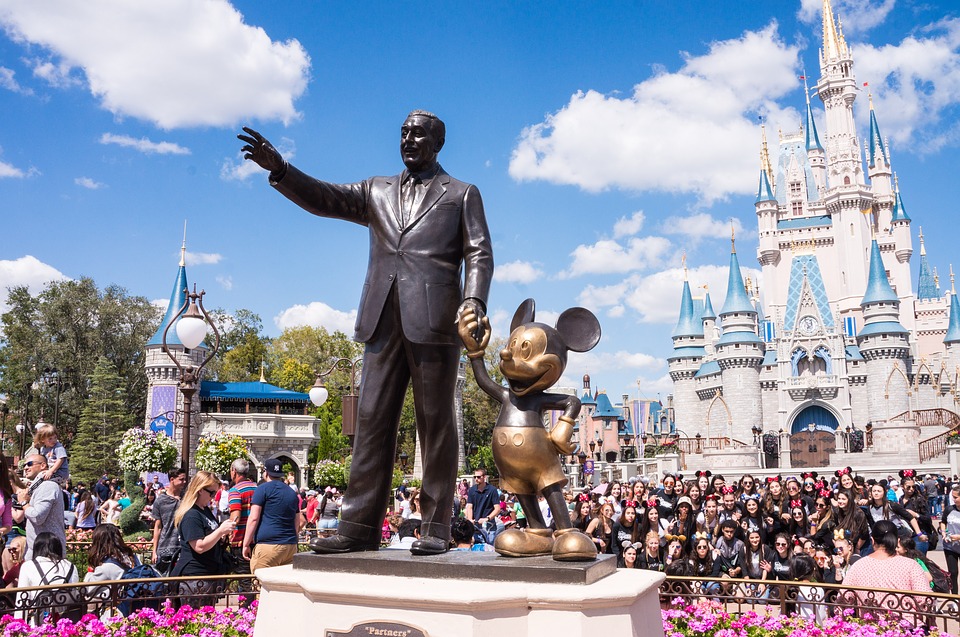 When Assemblyperson Ash Kalra (D-San Jose) learned about Capital & Main and USC's Center for Health Journalism investigation into how hundreds of workers at the former Exide Battery Recycling Plant near downtown Los Angeles became victims of lead poisoning, he created a modest bill to try and ensure it wouldn't happen again.
Among our report's revelations was the fact that the California Department of Public Health was aware of thousands of troubling blood tests revealing high levels of lead, but failed to tell the Division of Occupational Safety and Health (Cal/OSHA) about the problem.
Kalra's bill, Assembly Bill 2963, requires that the Department of Health inform Cal/OSHA when workers have seriously elevated blood levels and Cal/OSHA performs inspections.
The bill has had clear sailing until now, easily passing in the Assembly Labor Committee in March and winning unanimous approval from Democrats on the Appropriations Committee last week. But as the worker-protection measure headed to a crucial floor vote this week, a coalition of industry groups, one of which includes the iconic Disneyland Resort, worked the halls of the Capitol to kill the bill. The lobbying effort nearly prevailed: AB 2963 passed by a single vote Wednesday evening and now faces what is certain to be a battle in the California state Senate.
So why would Disneyland, which hosts thousands of kids every day, be part of an effort to defeat a bill that simply requires reporting of blood-lead levels high enough to produce heart disease and serious brain disorders? A May 29 letter endorsed by 15 industry groups, including the Battery Council International, the California Chamber of Commerce and the California Hotel and Lodging Association (which includes a Disneyland Resort vice president on its board) argues that California's current system to protect employees, depending largely on voluntary compliance, is working just fine.
The letter states: "Perversely, AB 2963 would transform this existing well-functioning public health program into an enforcement program that creates an allegation of a serious violation where none exists in Cal/OSHA law and the workplace may not even be the source of exposure."
The bill will be costly, the opposition letter also says, with an estimated price tag of $267,000 to implement and requiring Cal/OSHA to hire one or two additional inspectors.
"That's a small price to pay" said Bill Allayaud, California Director of Government Affairs for the Environmental Working Group, which is trying to keep moderate Democrats from being swayed by the industry lobby.
"The California Chamber of Commerce and their allies are misrepresenting what the bill does and convincing industries like the hotel industry to lend their name to the fight, even though this bill would have zero impact on hotels," Allayaud said. "The law focuses on workplaces where lead is in heavy use, like firing ranges and battery recycling facilities where workers are actually being impacted by a dangerous neurotoxin.  Besides, I can't imagine [that] parents who visit a resort like Disneyland would want their kids anywhere near lead if found at the levels that would have employees testing at the alarm bell level. Who wouldn't want an OSHA inspection in that case?"
Suzi Brown, vice president of communications at Disneyland Resorts, said that the "California Lodging Association is just one organization that we are involved with. As you can imagine we are involved with many trade organizations." Brown said that Disney vice president Elliot Mills, who sits on the association's board, was not present for the vote to oppose AB 2963. "To somehow link Disney to this in a specific way is not accurate," she added. "And to somehow position this that we are not concerned about worker safety is flawed as well."
At the March California State Assembly Labor and Employment Committee hearing, Kalra introduced his bill by reading a letter from former Exide lead smelter Alvin Richardson (who struggles with lead poisoning symptoms we documented in our investigation) and his wife, LaShawn. "We read a recent investigative story, and it was very hurtful to learn that Cal/OSHA excused the high lead levels that Alvin and the other Exide workers were constantly exposed to," the letter said. "People shouldn't be treated like they are disposable. That's not what America or California is supposed to be about."
Assemblymember Reggie Jones-Sawyer (D-Los Angeles) was moved to vote yes. "My district's right next to the Exide plant, and it's had an impact on my community and my residents," he said. "And if this is something that could have prevented what happened at Exide, we should have been doing this a while ago."
AB 2963 needed Jones-Sawyer's vote again on Wednesday to barely pass it out of the Assembly. Whether the bill makes it to Governor Jerry Brown's desk is dependent on how well the arguments of the California Chamber of Commerce and other industry voices opposing the bill go over in the Senate.
---
Copyright Capital & Main