Climate Change and Oil Portfolios: Divesting in the Future
I've always thought that if the various Protestant denominations can be said to represent a socio-economic sector of American culture, then the people who made up the United Methodist Church (UMC) were the middle of the middle. I mean that across the country and particularly in this region, which includes Southern California, Methodists never wanted to be bothered about too much social or economic justice, and when they were it was a sign that even the center of the country was getting on board.
I can vividly remember when, in the early 1970s, the UMC in my region finally climbed on board the national grape boycott to support farm workers, just as I can recall when the Conference (as the regional body is called) decided to push for divestment in South Africa. So this year when a wide majority of delegates supported divesting from fossil fuels, I knew something had shifted: Human-caused climate change had penetrated the middle of the middle and divestment was seen by them as a meaningful tool to stop it.
Divestment – taking investment funds out of fossil fuel companies – "removes the social license that allows the industry to operate with impunity," as  Sierra magazine recently put it. But more emphatically, it attacks the choke point of capital that big oil and coal require to constantly find new deposits and take raw product out of the ground. Christopher Hayes calls this constant need for capital the "Achilles' heel" of the fossil fuel industry. It's not about hurting the bottom line so much as taking away its life-blood – capital.
Managers of mutual funds that are not invested in fossil fuels know that this intensive use of capital for exploration and extraction does not necessarily show up in a payoff to stockholders. Green Century Capital Management's CEO says that "in 2013 and 2014 the top 200 oil companies (by amount of reserves) spent $674 billion in capital expenditures, on projects like offshore drilling and figuring out how to extract oil from Tar Sands. In that same period, those companies paid only $126 billion in dividends to their shareholders." In other words, putting money in fossil fuels is not very profitable.
Perhaps not surprisingly, the arguments against divestment from fossil fuels parallel the case made against divestment from South Africa:
Divestment means walking away from climate change (just like divestment from South Africa meant walking away from the victims of Apartheid).
Divestment means ending the dialogue with fossil fuel companies, and losing our influence (just like with companies who did business with South Africa).
Divestment will hurt the world's poor the most (like it would South Africa's poorest).
Divestment will upset the prudent and complex decisions that investments require.
Divestment attacks a sector that is fundamental to our economic system.
Do you hear the ring from decades past? Those same arguments were the ones rejected by investors in the case of South Africa – a rejection that helped turn the tide in dismantling Apartheid.
Fortunately the Methodists in this Conference saw through those arguments again, joining 10 other regions across the country seeking fossil fuel divestment by the Methodists national pension fund. In doing so they linked arms with more than 500 campaigns world-wide pushing for divestment by colleges, universities, faith-communities, state and local retirement funds, and foundations.
Internationally, some of the places that have already divested include France's largest insurance company and Norway's government pension fund. In California educational institutions from Stanford University to Pitzer College to De Anza Community College have taken action, as well as the Methodist-related Claremont School of Theology, which has begun discussing divestment. In the East, even the foundation established with Rockefeller money – the first name in oil in this country – has voted to end its ties to fossil fuels.
You could say it's about time, but efforts like these take time. The question about human-caused climate change is, as always, do we have enough time before we reach a point beyond remedy? I take the UMC action as a sign that it can be done.

Did Disneyland Try to Sink a Bill Protecting Workers from Lead Poisoning? 
Why would Disneyland, which hosts thousands of kids every day, be part of an effort to defeat a bill that simply requires reporting of blood-lead levels high enough to produce heart disease and serious brain disorders?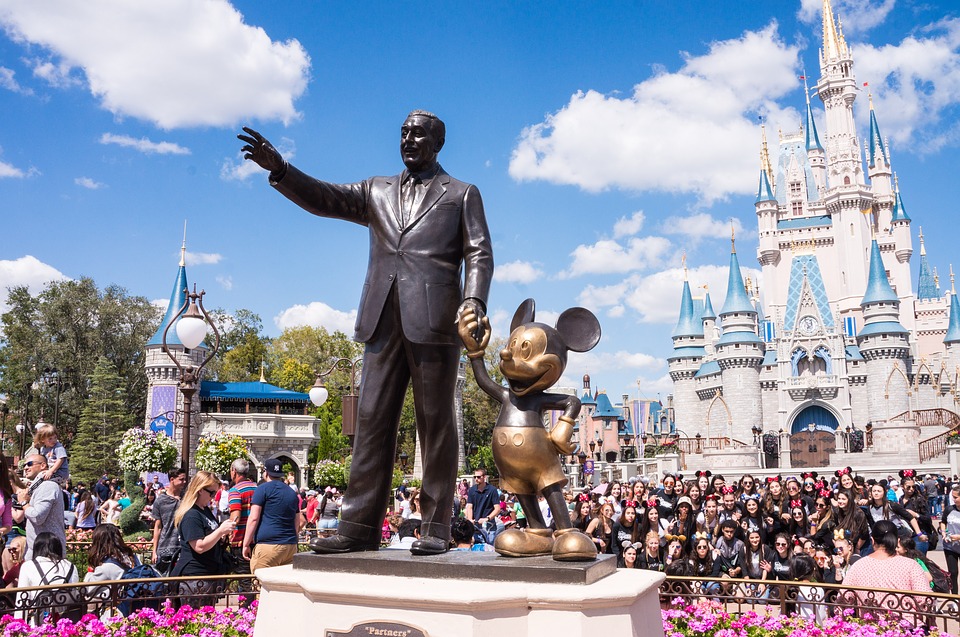 When Assemblyperson Ash Kalra (D-San Jose) learned about Capital & Main and USC's Center for Health Journalism investigation into how hundreds of workers at the former Exide Battery Recycling Plant near downtown Los Angeles became victims of lead poisoning, he created a modest bill to try and ensure it wouldn't happen again.
Among our report's revelations was the fact that the California Department of Public Health was aware of thousands of troubling blood tests revealing high levels of lead, but failed to tell the Division of Occupational Safety and Health (Cal/OSHA) about the problem.
Kalra's bill, Assembly Bill 2963, requires that the Department of Health inform Cal/OSHA when workers have seriously elevated blood levels and Cal/OSHA performs inspections.
The bill has had clear sailing until now, easily passing in the Assembly Labor Committee in March and winning unanimous approval from Democrats on the Appropriations Committee last week. But as the worker-protection measure headed to a crucial floor vote this week, a coalition of industry groups, one of which includes the iconic Disneyland Resort, worked the halls of the Capitol to kill the bill. The lobbying effort nearly prevailed: AB 2963 passed by a single vote Wednesday evening and now faces what is certain to be a battle in the California state Senate.
So why would Disneyland, which hosts thousands of kids every day, be part of an effort to defeat a bill that simply requires reporting of blood-lead levels high enough to produce heart disease and serious brain disorders? A May 29 letter endorsed by 15 industry groups, including the Battery Council International, the California Chamber of Commerce and the California Hotel and Lodging Association (which includes a Disneyland Resort vice president on its board) argues that California's current system to protect employees, depending largely on voluntary compliance, is working just fine.
The letter states: "Perversely, AB 2963 would transform this existing well-functioning public health program into an enforcement program that creates an allegation of a serious violation where none exists in Cal/OSHA law and the workplace may not even be the source of exposure."
The bill will be costly, the opposition letter also says, with an estimated price tag of $267,000 to implement and requiring Cal/OSHA to hire one or two additional inspectors.
"That's a small price to pay" said Bill Allayaud, California Director of Government Affairs for the Environmental Working Group, which is trying to keep moderate Democrats from being swayed by the industry lobby.
"The California Chamber of Commerce and their allies are misrepresenting what the bill does and convincing industries like the hotel industry to lend their name to the fight, even though this bill would have zero impact on hotels," Allayaud said. "The law focuses on workplaces where lead is in heavy use, like firing ranges and battery recycling facilities where workers are actually being impacted by a dangerous neurotoxin.  Besides, I can't imagine [that] parents who visit a resort like Disneyland would want their kids anywhere near lead if found at the levels that would have employees testing at the alarm bell level. Who wouldn't want an OSHA inspection in that case?"
Suzi Brown, vice president of communications at Disneyland Resorts, said that the "California Lodging Association is just one organization that we are involved with. As you can imagine we are involved with many trade organizations." Brown said that Disney vice president Elliot Mills, who sits on the association's board, was not present for the vote to oppose AB 2963. "To somehow link Disney to this in a specific way is not accurate," she added. "And to somehow position this that we are not concerned about worker safety is flawed as well."
At the March California State Assembly Labor and Employment Committee hearing, Kalra introduced his bill by reading a letter from former Exide lead smelter Alvin Richardson (who struggles with lead poisoning symptoms we documented in our investigation) and his wife, LaShawn. "We read a recent investigative story, and it was very hurtful to learn that Cal/OSHA excused the high lead levels that Alvin and the other Exide workers were constantly exposed to," the letter said. "People shouldn't be treated like they are disposable. That's not what America or California is supposed to be about."
Assemblymember Reggie Jones-Sawyer (D-Los Angeles) was moved to vote yes. "My district's right next to the Exide plant, and it's had an impact on my community and my residents," he said. "And if this is something that could have prevented what happened at Exide, we should have been doing this a while ago."
AB 2963 needed Jones-Sawyer's vote again on Wednesday to barely pass it out of the Assembly. Whether the bill makes it to Governor Jerry Brown's desk is dependent on how well the arguments of the California Chamber of Commerce and other industry voices opposing the bill go over in the Senate.
---
Copyright Capital & Main