Civil Rights History, Hollywood-Style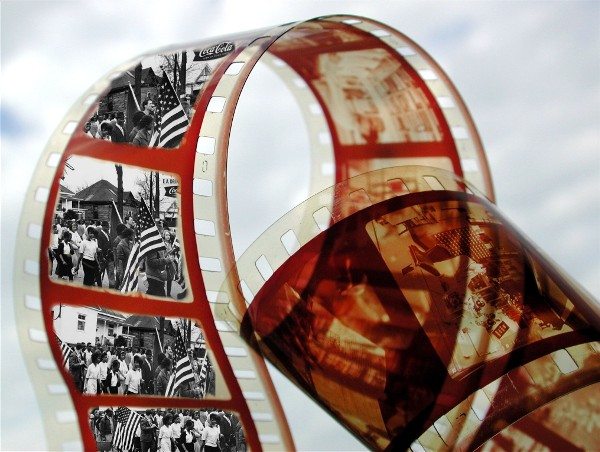 (Editor's Note: Yesterday Peter Dreier compared this year's breakout film, The Help, to an earlier but more accurate Hollywood portrayal of the civil rights movement. Today Vivian Rothstein, a veteran of the Mississippi Freedom Summer, weighs in with comparisons of her own.)
From watching the recent box-office hit, The Help, you'd think the women's liberation movement had triumphed by 1963, when the film is set.  In the story, white women appear to be the primary enforcers of racial segregation; it would also seem that white and black women, working without any organizational support, can profoundly change social conditions —  and that white women make the top decisions in literary publishing houses.  None of which was true back when I went South to work in the 1965 Mississippi Freedom Summer project.
Men are nearly invisible in the film – so is the Jim Crow power structure that allowed Southern white men to perpetuate unequal school districts, an exclusionary political system, a violent police state and a plantation-like economy.  It's also worth remembering that White Southern women were placed on a pedestal in part to enforce a policy against "race mixing" and to create a justification for white-on-black violence – to protect "the sanctity of white womanhood."  And there was little opportunity for outside-the-home employment or a political voice for the women perched on those pedestals.
I remember being arrested along with 400 other civil rights volunteers  in Jackson, Mississippi (where The Help is set) and placed in a county jail while black women, black men and white men were held for days outdoors at the fairgrounds.  In line with the Southern tradition, we white women were treated as different and special compared to the other arrestees.  The authorities objectified us as women who were both in need of protection and a special threat to the Southern way of life.  Civil rights veterans also made it clear to us that a white woman riding in the front seat of a car with a black man could lead to his death.
While shedding my own tears and hearing others sniff and laugh during The Help, it occurred to me that the film's popularity comes in part from a deep need we Americans feel to understand the impact of our nation's racist past and to participate, even second-hand, in its undoing.   The film shows the deep intimacy between white children and their black caretakers, side-by-side with the abuse and disrespect these women suffered from the children's families — and it  is heart- wrenching.  Seeing these maids find ways to fight back feels so right and triumphant, that it doesn't seem to matter how ahistorical the film may be.
However, the issues the film raises are not just about our Southern past.  As American families increasingly turn to underpaid, immigrant women to care for children and the elderly inside our homes,  some of the same issues arise.  While the structure of Jim Crow is now absent, there is often no standard of living wages, benefits or on-the-job rights that these women (and some men) can expect to receive for these most intimate and necessary services.
The national movement to pass a Domestic Workers Bill of Rights, sponsored by a coalition of family employers and caretakers, seeks to set those standards, and by doing so, to free up the employers and employees from the economic exploitation that "the help" has experienced over generations.  A weakened version was passed recently by the California legislature and ultimately vetoed by Governor Jerry Brown.  But the coalition is fighting on to win recognition for this often invisible and growing American workforce.