Civil Rights History, Hollywood-Style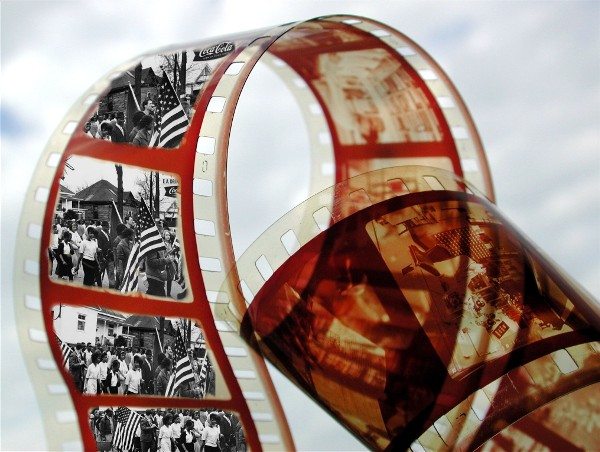 (Editor's Note: Yesterday Peter Dreier compared this year's breakout film, The Help, to an earlier but more accurate Hollywood portrayal of the civil rights movement. Today Vivian Rothstein, a veteran of the Mississippi Freedom Summer, weighs in with comparisons of her own.)
From watching the recent box-office hit, The Help, you'd think the women's liberation movement had triumphed by 1963, when the film is set.  In the story, white women appear to be the primary enforcers of racial segregation; it would also seem that white and black women, working without any organizational support, can profoundly change social conditions —  and that white women make the top decisions in literary publishing houses.  None of which was true back when I went South to work in the 1965 Mississippi Freedom Summer project.
Men are nearly invisible in the film – so is the Jim Crow power structure that allowed Southern white men to perpetuate unequal school districts, an exclusionary political system, a violent police state and a plantation-like economy.  It's also worth remembering that White Southern women were placed on a pedestal in part to enforce a policy against "race mixing" and to create a justification for white-on-black violence – to protect "the sanctity of white womanhood."  And there was little opportunity for outside-the-home employment or a political voice for the women perched on those pedestals.
I remember being arrested along with 400 other civil rights volunteers  in Jackson, Mississippi (where The Help is set) and placed in a county jail while black women, black men and white men were held for days outdoors at the fairgrounds.  In line with the Southern tradition, we white women were treated as different and special compared to the other arrestees.  The authorities objectified us as women who were both in need of protection and a special threat to the Southern way of life.  Civil rights veterans also made it clear to us that a white woman riding in the front seat of a car with a black man could lead to his death.
While shedding my own tears and hearing others sniff and laugh during The Help, it occurred to me that the film's popularity comes in part from a deep need we Americans feel to understand the impact of our nation's racist past and to participate, even second-hand, in its undoing.   The film shows the deep intimacy between white children and their black caretakers, side-by-side with the abuse and disrespect these women suffered from the children's families — and it  is heart- wrenching.  Seeing these maids find ways to fight back feels so right and triumphant, that it doesn't seem to matter how ahistorical the film may be.
However, the issues the film raises are not just about our Southern past.  As American families increasingly turn to underpaid, immigrant women to care for children and the elderly inside our homes,  some of the same issues arise.  While the structure of Jim Crow is now absent, there is often no standard of living wages, benefits or on-the-job rights that these women (and some men) can expect to receive for these most intimate and necessary services.
The national movement to pass a Domestic Workers Bill of Rights, sponsored by a coalition of family employers and caretakers, seeks to set those standards, and by doing so, to free up the employers and employees from the economic exploitation that "the help" has experienced over generations.  A weakened version was passed recently by the California legislature and ultimately vetoed by Governor Jerry Brown.  But the coalition is fighting on to win recognition for this often invisible and growing American workforce.

'Skeleton Crew' Is a Play With a Moral Spine
Set in a Detroit automobile outfitting plant, Dominique Morisseau's drama grabs you from the start with its focus on blue-collar men and women, and their struggle for dignity and self-respect.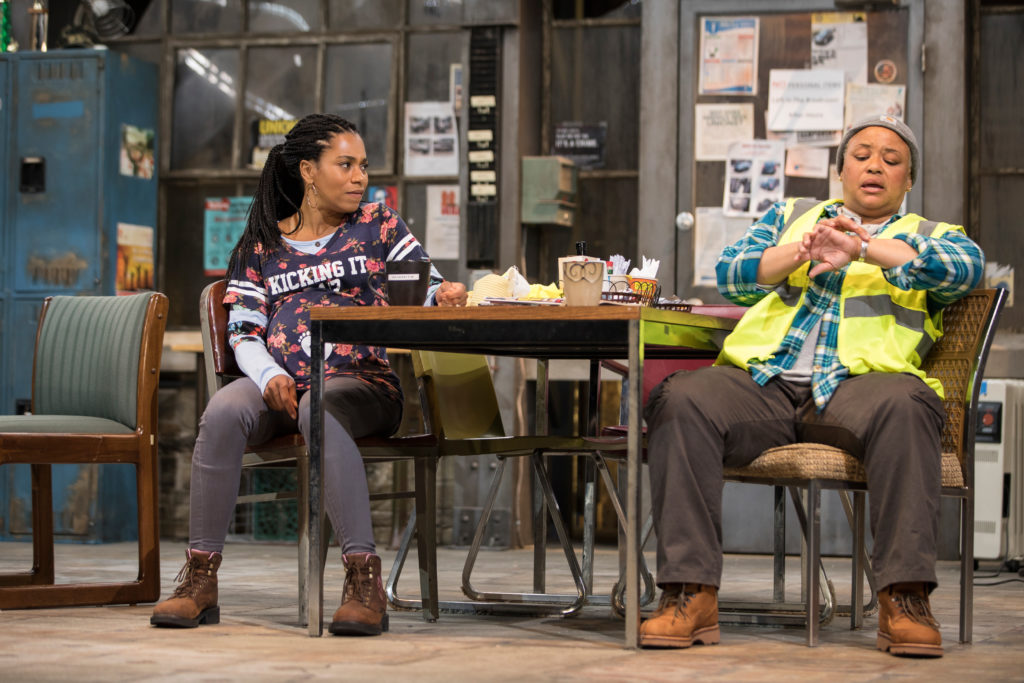 Working-class men and women of color are rarely front and center in today's media and, likewise, are presented all too occasionally on the American stage. So it's buoying to see that trend bucked in playwright Dominique Morisseau's percipient and well-crafted drama, Skeleton Crew. The play is the final installment in her Detroit  Project Trilogy; the first, Paradise Blue, is set in the 1940s amidst displacement caused by urban renewal and gentrification, while the second, Detroit '67, transpires on the eve of the 1967 Detroit riots sparked by a police action.
Directed by Patricia McGregor at Los Angeles' Geffen Playhouse, Skeleton Crew is a play with a moral spine. It takes place in 2008, when the shrinking U.S. auto industry is being further downsized. Morisseau's engaging quartet of characters — Faye (Caroline Stefanie Clay), Dez (Armari Cheatom), Shanita (Kelly McCreary) and Reggie (DB Woodside) – are employed at an automobile outfitting plant. Faye, Dez and Shanita are workers on the line while Reggie (who has a wife and kids, and has pulled himself together after a troubled youth) is their supervisor.
The first three customarily mingle in their break room (designer Rachel Myers' impressively cluttered, dingy and detailed set), trading the sort of familiar barbs and genuine concern for each other common among longtime co-workers. They also face off on philosophy: Upper-middle-aged Faye and the younger, pregnant Shanita take pride in their labor, while Dez, though a good worker, is a malcontent scornful of management and firm in the belief that everyone needs to watch out for himself. He's a thorn in Reggie's side, for while Reggie wants to be supportive of his workers, he must act at the behest of higher management. For his part, Dez resents Reggie's authority, and a palpable unease exists between them.
Besides this male matchup, we're made privy to Dez's attraction to Shanita, who mostly turns away his advances, but every now and then displays a hint of interest. Most poignant is Reggie's regard and affection for the lesbian Faye, which has roots in his boyhood when she loved, and lived, with his now-deceased mom.
These people's various predicaments intensify when rumors spread of the plant's shutdown — a disaster for all, but a particular calamity for the already near-broke Faye who, one year short of retirement, would lose her pension. The crisis forces each of these people to make a choice.
A sound piece of social realism, Skeleton Crew grabs you from the start in its focus on blue-collar men and women, and their struggle against odds for dignity and self-respect. Morisseau not only furnishes these characters a platform for their travails, she endows them with strong values, big hearts and the opportunity to choose between right and wrong.
Unfortunately, the performance I attended did not soar. Many exchanges lacked a fresh edge. The actors certainly had their characters down, but too often they appeared to be coasting on technique. (This seemed particularly true of Clay, who performed the role to great accolades in Washington, DC in 2017, also under McGregor's direction). Additionally, some of the stage movement was not entirely fluid; in confrontations, actors sometimes would just stand and face each other in an artificial way. And Cheatom's interpretation of Dez struck me as a bit overly churlish and depressive: I needed more glimpses of the intelligence and edge that would secretly attract the strong, self-directed Shanita.
The most compelling moments belong to Woodside, well-cast as a man trying his best in difficult circumstances to do the right thing.
---
Gil Cates Theater at the Geffen Playhouse, 10886 Le Conte Ave., Westwood Village; Tues.-Fri., 8 p.m.; Sat., 3 & 8 p.m. Sun., 2 & 7 p.m.; through July 8. (310) 208-5454 or www.geffenplayhouse.org