City College of San Francisco Trial Approaches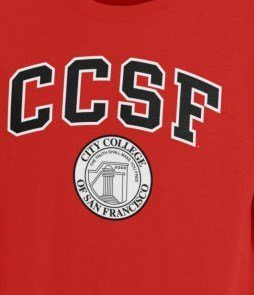 Take the state law on fair competition. Add the Accrediting Commission for Community and Junior Colleges' actions to shut down City College of San Francisco (CCSF). What will these ingredients amount to in a court of law?
That will be determined by San Francisco Superior Court Judge Curtis E.A. Karnow  following a non-jury trial that begins October 27. Last year San Francisco City Attorney Dennis Herrera filed a lawsuit on behalf of the people of the state of California (not CCSF) alleging the ACCJC's evaluation of CCSF was unfair and unlawful under the state law for business competition.
"We have alleged that the ACCJC's actions, specifically with respect to the evaluation of CCSF, were both unlawful and unfair," Sara Eisenberg, a San Francisco Deputy City Attorney, told Capital & Main by phone. The ACCJC is subject to California's Unfair Competition Law which prohibits any business from engaging in unfair, unlawful or fraudulent business acts or practices.
The ACCJC says it followed the state's Unfair Competition Law in evaluating CCSF, which has a current enrollment of about 80,000 students. "ACCJC believes its accreditation decisions with respect to CCSF have been valid and warranted and that it will ultimately prevail in the lawsuit," a September 23, 2014 statement claimed.
More specifically, Herrera's lawsuit alleges the ACCJC "allowed political bias, improper procedures and conflicts of interest to unlawfully influence its evaluation of the state's largest community college."
The ACCJC's evaluation of CCSF found it lacking in several areas. These range from leadership and governance to "significant divisions in the faculty and the wider institution," Commission President Barbara Beno wrote in a letter of July 3, 2013. Crucially, CCSF's accreditation allows it to operate with federal and state funds. Without them it would be forced to close.
The commission's critics allege that CCSF's "open access" educational mission and spirit of political debate were what the ACCJC's evaluators found objectionable. In response to the school's threatened closure, CCSF students, faculty and the wider community have mobilized and organized to keep its doors open via groups such as the Save CCSF Coalition.
The ACCJC, a Novato, California-based 501(c)(3) nonprofit, is part of the Western Association of Schools and Colleges, one of six regional higher education accrediting agencies nationwide. The commission has a monopoly on accrediting the Golden State's post-secondary institutions that award associate degrees.
Herrera's lawsuit asks the court to void ACCJC's attempt to terminate the accreditation of CCSF, effective July 31, 2014. Further, the lawsuit requests that the accreditors begin anew an evaluation of CCSF, this time obeying state law to the letter.
"The judge has given us five days for the trial," said Sara Eisenberg. "There will be, finally, a substantive review of whether the ACCJC's actions on CCSF's accreditation evaluation were legal and appropriate."
On October 8, in a ruling that may not augur well for the ACCJC, Judge Karnow denied the commission's request for summary judgement – a motion to dismiss Herrera's lawsuit outright. The ACCJC's motion, in part, claimed a violation of its First Amendment rights – i.e., its Constitutional protection of free speech.
"The ACCJC has virtually exhausted the playbook in terms of trying to shield its actions from judicial review," said Herrera in a prepared statement.
Capital & Main asked the ACCJC to comment on Judge Karnow's refusal to dismiss next week's bench trial. An unofficial spokeswoman for the ACCJC directed a reporter to its website for comments on the October 8 ruling.
"If Judge Karnow rules against the ACCJC, it's more likely for him to issue a specific decision pertaining to CCSF than a challenge to the accreditation process more broadly," said David Levine, professor of law at the University of California, Hastings College of the Law. "However, I am unsure the plaintiffs [people of the state of California] will prevail."
A ruling by Judge Karnow against the ACCJC would hold its president, Barbara Beno, and her husband, Peter Crabtree — an ACCJC evaluator involved in the commission's sanctions against CCSF — and other officials connected with that process immune from damages, said Deputy City Attorney Eisenberg, adding that the ACCJC faces liability as an entity only.
"I look forward to finally litigating these issues at trial on October 27," said City Attorney Herrera, "and to making our case as to why CCSF – a cherished institution that has been a cornerstone of educational promise for generations – deserves a fair and lawful accreditation process."