A Christmas Snitch Sees the Light (LEDs, That Is)
(Editor's Note: In the holiday spirit we present this enlightening poem — with a tip of the hat to Dr. Seuss. Please click on the link for the stanza layout.)
All the Las
Down in La-ville
Liked Christmas a lot…
But the Snitch,
Who lived just North of La-ville,
Did NOT!
The Snitch hated Christmas! The whole Christmas season!
Now please don't ask why, 'cause we all know the reason.
What made that old Snitch-man so mean and so sour
Was the way all the Las used up holiday power.
They used it on parties. They used it on shows.
They used it to light up a young reindeer's nose.
But what made the old Snitch really put up a fight
Was the excess they used on their holiday light.
How he hated the blinking! How he hated the shine!
How he hated the crass lack of decent design!
But what lay at the base of the old Snitch's rants
Was that La-power came from coal-fired plants.
"Why that coal is so dirty! Those emissions so thick!
It's enough to make all of North-La-ville quite sick!
What a bad use of coal," the Snitch fussed, and said,
"It should all go in little La-stockings instead!"
And then the old Snitch reached a kind of resolve
This was one carbon problem he knew how to solve.
And later that day, with a sneer and a frown,
The Snitch set out south to take power lines down.
He had the right gear. He knew just what to do.
He had maps with the heaviest users marked, too.
He had even assumed a new Santa Claus guise
But at House Number One he got quite a surprise.
The home's lights were fluorescent, its windows looked newer
He was suddenly on a green retrofit tour!
The old Snitch did not know just what he should do
When he found himself there with Enviro-la-Lou.
(Enviro-la-Lou, who was just twenty-two.)
He looked her all over, suspicious at first
Of her ethnic-look earrings and hand-woven purse.
But she soon won him over as she told him how
All the Las down in La-ville used less power now.
"We're working together," the Snitch heard her say.
"To save electricity in a new way.
We still have our lights, and our parties, and shows
But with upgraded buildings our use doesn't grow.
Customers, unions and some CBOs:
Together we even re-did that deer's nose.
But we all know we'd never have had the ability
Without the hard work of our local utility.
We've swapped out our lights and installed insulation
We buy E-star fridges without hesitation.
Even our holiday light-strings, you see,
Use less (now that we've gone with all-LED.)"
The Snitch thought it over. He just liked it more.
No need to be grumpy, no need to be sore.
All of those La-las, the short and the tall
Had efficiency measures to keep their needs small.
And with power use down, why the Snitch was quite glad
Of the Christmas-time merriment still to be had!
Green New Deal Targets Link Between Trade Policy and Climate Change
Rep. Alexandria Ocasio-Cortez's resolution spotlights stealth connections between free trade deals, offshoring and carbon emissions.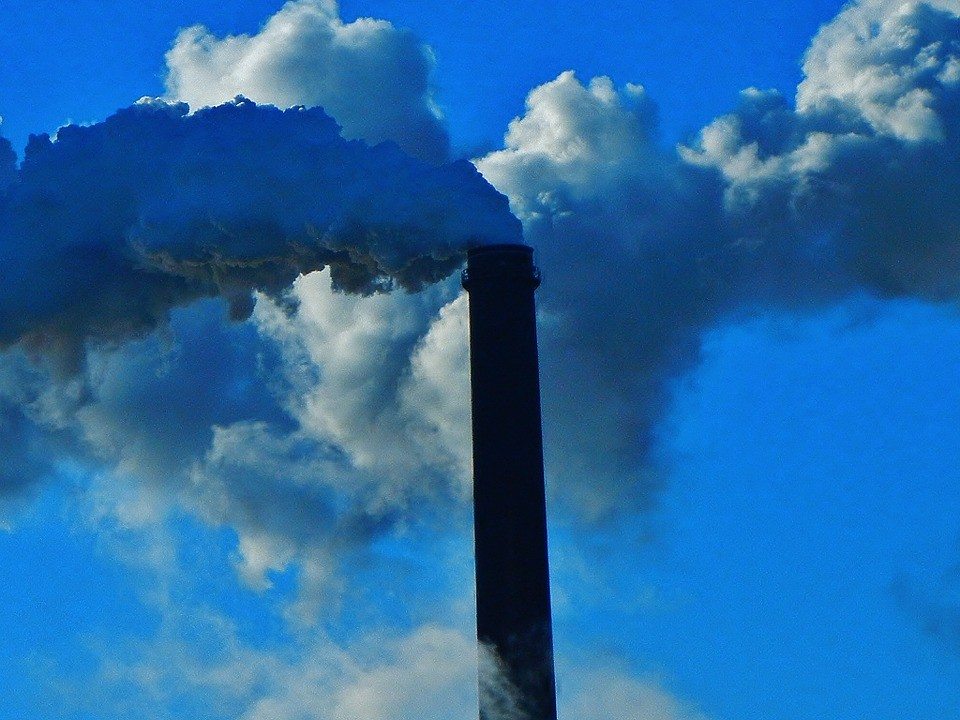 Congressional Democrats on Thursday unveiled landmark Green New Deal legislation outlining proposals to combat climate change — and the measure does not stop at the American border. The resolution calls for new trade laws to halt America's continued export of carbon pollution to countries across the globe.
The link between trade policy and climate change may seem far-fetched, but it is illustrated by the relationship between emissions in different countries. For example: In recent years the United States and Europe had been reducing their own greenhouse gas emissions. That seeming progress has been offset in developing countries such as China, which has seen a significant spike in emissions to the point where it now produces more greenhouse gases than the United States and the European Union combined.
On the surface, these trends might appear to show wealthy nations' proactively decarbonizing their economies, and developing nations failing to do the same. However, China's emissions are not happening in a vacuum: Research suggests they are being fueled by the United States through the trade policies that the Green New Deal resolution targets.
Over the last few decades, under major free trade agreements, corporations have been shifting manufacturing facilities from the United States to developing-world nations like China, where labor and environmental laws are weaker. That shift has not only eliminated millions of American manufacturing jobs, it has also moved carbon emissions to those countries.
The result: The United States and EU had been domestically producing less greenhouse gas emissions, but the picture looks much more grim when considering "consumption-based" emissions — that is, emissions associated with the production of imported goods purchased by a nation's consumers.
"What appears [at first sight] to be the result of structural change in the economy is in reality just a relocation of carbon-intensive production to other regions—or carbon leakage," wrote Dutch researchers in a 2016 report for the Institute for New Economic Thinking (INET).
* * *
Data compiled by researchers at Oxford and the University of Edinburgh show that when consumption-based emissions are considered, the United States and the EU have been fueling carbon emissions through their import-dependent economies.
"If we switched to a consumption-based reporting system," wrote these researchers, "the annual CO2 emissions of many European economies would increase by more than 30 percent and the USA's emissions would increase by seven percent."
While not fully fleshed out, the Green New Deal resolution appears to recognize the link between trade and climate change. The measure, which is sponsored by Rep. Alexandria Ocasio-Cortez (D-NY) and Sen. Ed Markey (MA), calls for "enacting and enforcing trade rules, procurement standards, and border adjustments with strong labor and environmental protections to stop the transfer of jobs and pollution overseas; and to grow domestic manufacturing in the United States."
That demand challenges the existing template of American trade pacts: Up until now, those deals have not included provisions designed to reduce carbon emissions. Indeed, watchdog groups have noted that the term "climate change" was not mentioned in the draft of the proposed Trans Pacific Partnership — a deal that environmentalists said would accelerate greenhouse gas emissions.
The Green New Deal — which is only a non-binding resolution and would not create new programs — asks for a change in that trade model. The idea is to include environmental provisions in trade pacts and to use trade policies to encourage manufacturing facilities to return to the United States, where they would be subjected to more stringent emissions rules as they produce goods for Americans.
That demand is supported by the findings of the INET report, which noted that because of the globalized economy, domestic emissions reductions alone will not be enough to ward off catastrophic climate change.
"It is no great achievement to reduce domestic per capita carbon emissions by outsourcing carbon-intensive activities to other countries and by being a net importer of [greenhouse gases]," they wrote.
---
Copyright Capital & Main