Charles Munger Jr.: Remaking California in His Own Image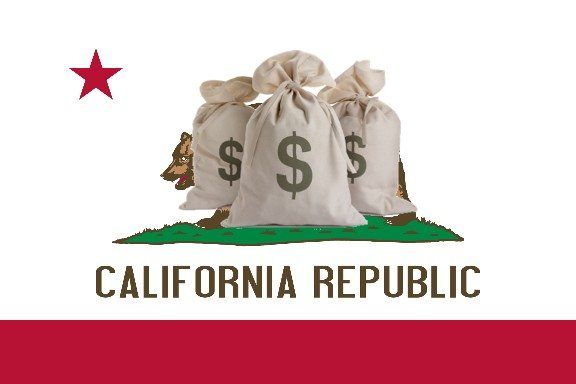 (The following feature from the American Prospect is reposted with permission. Although it mostly focuses on Propositions 30 and 38, it also examines the leading financial backer of Proposition 32, which Frying Pan News is following in a special series of investigative pieces.)
America has the Koch brothers, and now California has the Munger kids. Unlike the right-wing Kochs, Molly Munger and her brother Charles Jr. entered politics from opposite directions—she's a liberal Democrat and a champion of inner-city schools; he's an economic conservative, a social moderate, and a Republican activist. But thanks to the vicissitudes of California politics and the self-absorption that wealth can bring (their father is Charles Munger, a Pasadena attorney and investor who is the longtime vice-chairman of Warren Buffett's Berkshire Hathaway investment consortium), they've come together in the past couple of days to attack the most important measure on the California ballot: Governor Jerry Brown's initiative to raise taxes on the rich so that the state's schools and colleges won't take a massive fiscal hit immediately following the election.
Once widely thought to have the best public education system in the nation, California has seen a steady decline in per-pupil spending and student performance since the 1978 passage of Proposition 13, which cut off the schools' main source of funding—local property taxes—and made the schools reliant on state government for their funds. But with the collapse in the early '90s of the Southern California aerospace industry at the end of the Cold War, the dot-com bust of 2000, and the bursting of the housing bubble in 2008, state government has been an inconstant and inadequate source of school funding for the past 20 years. Faced with chronic budget shortfalls for the past half-decade, K-12 schools have laid off teachers and closed libraries, while state colleges and the University of California have repeatedly raised tuition.
Though Democrats have majorities in both houses of the state legislature, state law requires a two-thirds supermajority to raise any taxes. Republicans, who have just over one-third representation in both the Senate and Assembly, have preferred to see education and other programs decimated rather than provide any votes for tax hikes. So Brown turned to the state's initiative process to raise the funds to keep schools open. So did the California Federation of Teachers (CFT). And so did Molly Munger, who for years had headed up and funded the Advancement Project, an advocacy group for inner-city schools that waged successful legal battles to ensure those schools received their fair share of state funding.
Munger proposed an initiative that would increase school funding by $10 billion annually by raising income taxes on all but the poorest Californians. The more politically savvy Brown and the CFT believed that confronting voters with an across-the-board tax hike amid an intractable recession (California unemployment still exceeds 10 percent) would be a non-starter. Brown proposed to raise $7 billion yearly through an income-tax hike on the wealthy and a half-cent increase to the sales tax, while the CFT proposed to raise $6 billion entirely through higher taxes on the rich.
What was clear from the start—to all but Munger, anyway—was that if voters were confronted with multiple versions of similar proposals, they were likely to vote them all down. That's been the pattern in California elections for the past hundred years (the state adopted initiatives and referendums in 1911). In 1996, for instance, two rival unions, the California Nurses Association and the Service Employees International Union, championed separate initiatives to reform HMOs, though the SEIU's measure was chiefly intended to defeat the CNA's. Each ran ads attacking the other's initiative, and though popular support for reining in HMO abuses was high, both measures went down to defeat.
Late last year, likewise, a poll showed two-to-one voter support for a tax hike to fund schools. But Brown knew that the appearance of two, much less three, such measures on the ballot would likely doom them all. He negotiated a deal with the CFT: He'd change his measure so that the rich would pay a greater share of the tax hike (rates will be raised on income over $250,000) and the sales tax increase would go down, from half-a-cent to a quarter-cent, so long as the CFT dropped its plan to go to the ballot. The CFT happily agreed.
Brown also tried on multiple occasions to strike a deal with Munger. She wouldn't go for it.
Munger won the backing of the state PTA for her proposal, while Brown won the backing of every sentient group that supports public education and is willing to have the rich pay for it. Money being no object for Munger, she spent $26.8 million on her measure in the first nine months of this year, while Brown spent just $3.5 million on his. But voters wouldn't go for her proposal. Though it had come under no attack, it trailed all year long in the polls, winning just 34 percent support in the September USC/Dornsife Poll and 44 percent in the September Field Poll.
A general rule of California politics is that once a ballot measure falls behind in the polls, it's cooked. Just dipping beneath 50-percent support, even if it has a plurality in the polls, usually means the measure is doomed. But far from being deterred, Munger has increased her spending, in the best tradition of the state's mega-rich political novices. In 1998, Al Checci, the former owner of Northwest Airlines, spent more than $100 million in a failed attempt to win the state's Democratic gubernatorial primary. (Gray Davis beat him). In the closing weeks of the campaign—which was Checci's first—it was clear Checci wasn't going to win, but his consultants, whom he was paying a small fortune, convinced him he still had a shot. Munger has either fallen prey to similar misleading counsel from self-interested consultants, or has encased herself in a bubble of her own devising. "When you're in a campaign," she recently told one reporter, "you're feeling very buoyed by it all."
The problem isn't just that she's still throwing money at her initiative, Proposition 38—the total has now reached $34 million. It's that she's begun to attack Brown's initiative, which still has a fair-to-middling chance of passing. His measure, Proposition 30, has been leading all summer, but it's begun falling in the polls in recent weeks as the Munger forces have moved to attack it. One poll has Brown's initiative at 55 percent, down from 59 percent the month previous; another has it at 51 percent, down from 54 percent one month earlier.
In the past two days, Munger has begun running animated television ads in which a little girl says that Brown's measure won't send the money directly to schools but rather—O, the horror—to Sacramento politicians. Which is true: Under Proposition 30, the money goes to the state and then is apportioned chiefly to the schools and to some other strapped programs as well, while under Proposition 38, the money goes directly to the school districts. Indeed, one problem with Munger's measure is that it gives government no flexibility to use the money for any other emergency purposes. It also kicks in next year, too late to avert the $6 billion cut to K-12 schools and to colleges (which it doesn't fund at all) this year.
Many education leaders in the state backed both measures. But Munger's decision to go after Brown's initiative, which is clearly the only one that stands a chance of passing, has panicked California educators. The non-partisan state Superintendent of Public Instruction asked Munger to withdraw her ads, as did Senators Dianne Feinstein and Barbara Boxer. With K-12 district superintendents saying that the failure to pass Proposition 30 will require cutting three weeks from the school year, and with University of California administrators saying its failure would mean a further 20 percent (that's $2,400) hike in tuition, Munger's decision to attack Proposition 30 has transformed her from a valued ally to a mortal threat in the eyes of state educators.
And lo and behold, her conservative brother is funding a separate campaign against Brown's measure.
Charles Munger Jr. is a physicist at Stanford and the largest single Republican donor in the state. Indeed, California Watch calls him the third largest political donor from either party for the decade of 2001-2011. During that time, Munger made contributions totaling $14,093,588 to 20 Republican candidates and 25 ballot measures, as well as to the state GOP. His most favored causes have been campaigns to build the center-right in a state where the Republican Party is dominated by far-right primary voters and where Democrats tend to be liberal. To that end, he was the largest funder of two successful 2010 ballot measures that are changing the state's politics this year: One created a non-partisan redistricting process, while the other mandated that the two top finishers in primaries, regardless of party affiliation, will be the ones whose names appear on the November ballot. The theory behind these measures that was that non-partisan district carving would create more competitive districts, and November run-offs pitting a moderate Republican against a far-right Republican in a heavily Republican district would advantage the moderate, who could claim the votes of otherwise disfranchised Democrats. This fall, Charles Munger has been funding several moderate Republicans running against right-wingers for legislative seats.
But that's not all he's been funding. In the past two weeks, Munger has donated $30 million to a committee created to oppose Brown's Proposition 30 and to support Proposition 32, an anti-union measure that would greatly diminish labor's capacity to play a major role in state politics. (This makes him much the largest contributor to both campaigns.) Proposition 32 is the third in a line of basically identical anti-union measures that are put before California voters every six years and then go down to defeat. Like its two predecessors, Proposition 32 would ban unions from using members' dues to support the unions' political activities. Unlike its two predecessors, it also claims to restrict corporate funding of politics as well—it bans corporations from collecting funds from employees for political purposes, just as it bans unions. Of course, corporations don't collect dues from employees at all, so this is the most spurious of symmetries. The measure's authors have nonetheless been claiming it's a balanced proposal to loosen the grip of special interests on state government.
But state voters have already figured out that Proposition 32 is no more balanced than Fox News. It trails in the polls by large margins. Voters have been aided in their decision-making process by the state's unions which, fighting for their lives, have spent more than $40 million to convince Californians that the measure is an anti-labor sham. Indeed, it's reasonable to infer that one reason the same measure is placed on the California ballot every few years is to keep unions from spending more on other priorities, like the presidential race—or, this year, Brown's Proposition 30, to which unions are the largest donors, but nowhere as large as if they didn't have to fight Proposition 32 as well.
Like his sister, Charles Jr. has been undaunted by the fact that his pet initiative is trailing by a wide margin. He has designated roughly $23 million of his $30 million donation to promote 32, leaving just $7 million—for now—targeted to bring Brown's measure down. His campaign's ads claim, preposterously, that the money raised by Proposition 30 won't go to schools at all.
Charles Munger may be late to the game this year, but he is nothing if not strategic. His donations show a man determined to remake California in his own image: economically conservative, socially moderate. He seeks a state that won't tax the rich or cut deals with unions, but whose Republican Party elects pro-choice candidates like Arnold Schwarzenegger and Pete Wilson, California's last two Republican governors.
Molly Munger, by contrast, doesn't seem to have a strategic bone in her body. After a life devoted to helping schools win adequate funding, she has now, however inadvertently, teamed up with her brother to oppose the one ballot measure that could spare the state's schools from decimation. Her transformation into California education's Mr. Hyde has been abetted by highly paid political consultants who, like Al Checci's 14 years ago, are apparently making too much money to tell her that the game is up. Ironically, two of her leading consultants are Dean Tipps and John Hein, who both recently retired as the longtime (and brilliant) political directors of California's largest unions—respectively, the Service Employees International Union and the California Teachers Association, which are both major funders of Brown's Proposition 30. One can only hope that Tipps and Hein are being compensated at a level that justifies their betrayal of all they've worked for over the past half-century.
Charles Jr. may be focused and Molly feckless, but together, they dominate California politics this year. (Well, they share that distinction with Jerry Brown, but as governor, he should dominate the state's politics.) The battles over Propositions 30, 32, and 38 are the major contests to be decided in California this November. (The other two significant statewide races—the presidential contest and the race between Feinstein and her utterly obscure Republican opponent—are faits accomplis.) The Mungers' ability to shape the state's politics isn't the result of Citizens United—indeed, it's more an artifact of Buckley vs. Valeo. Donations to California ballot measures weren't capped by the state in the pre-Buckley days, and since then, no cap would ever pass muster with the Supreme Court.
Like the tale of the Brothers Koch, the Munger chronicles is entirely a story of how big money has come to dominate our democracy. Charles the Focused and Molly the Twit come to politics with radically different goals, but blessed with inheritances from the same billion-dollar fortune, they have joined forces in a bid to destroy California's schools. That would be an ironic and disgraceful legacy for two disparate siblings who share little but a love of learning.
California Tries to Close Its College Degree Equity Gap
It's been no secret that public higher education in California is badly broken, following four decades of disinvestment and tuition hikes.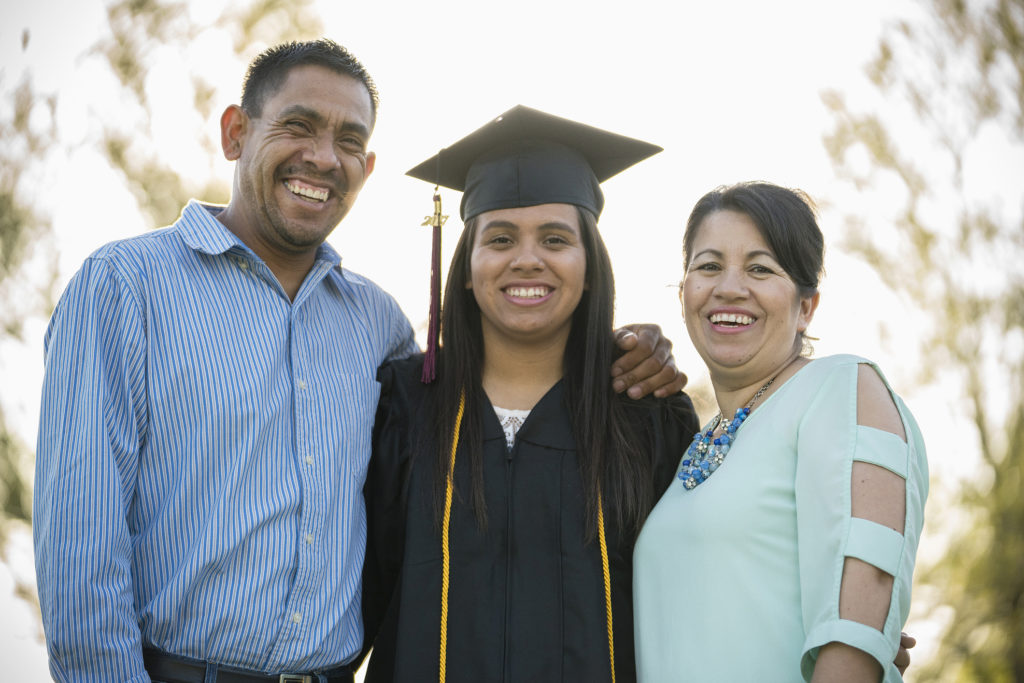 Today, with California's higher education system cartwheeling from one crisis to the next, the state's vaunted Master Plan for Higher Education, which in 1960 revolutionized matriculation with a modern, multi-segmented system of public colleges and research universities, is being attacked as an obstacle to opportunity. Its outworn ideas of access and excellence have been rendered so thoroughly obsolete by demographical change and austerities that education reformers won't waste their breath or political capital on a master plan redesign. Instead, change advocates are focused on improving delivery.
"We don't need another blue ribbon commission or task force to study it," argues Audrey Dow, senior vice president at the research and advocacy group Campaign for College Opportunity. "What we need is a governor who's going to take action and say, 'Okay, I'm setting the goal. I'm going to take these policies and make sure that ones [already] on the books are implemented. And then I'm going to add this, and then with my January budget, this is what I'm going to do.'"
That person would be Governor-elect Gavin Newsom, who, on the campaign trail, embraced the idea — if not an actual number — of a state college completion goal. Sacramento has already passed a handful of reforms aimed at streamlining on-time graduations. After inauguration, Newsom will launch "California Promise," his sweeping education agenda that includes some of the college access, affordability and infrastructure pieces that advocates like Dow insist are needed to close equity gaps.
It's been no secret that public higher education in California is badly broken. Four decades of disinvestment and dizzying tuition hikes, on top of some of the country's highest costs of living, have put its world-renowned, formerly low-cost degrees disproportionately out of reach for low-income students and students of color. This year, that sustained neglect was formally recognized when the university system that gave the world its fifth-largest economy slipped from its top rankings spot in the annual QS World University Rankings.
"The big story here is, we've had tremendous historical success," notes John Douglass, a senior research fellow at the University of California, Berkeley's Center for Studies in Higher Education, who has written on the crisis. "But this system is starting to break down, and it's just not clear where we're going, and nobody's offered a vision on how we can maintain access for Californians to our higher public ed system and the robust relationship of the universities with economic development."
It's little wonder that an election eve poll conducted by the Public Policy Institute of California (PPIC) found that a majority of likely voters said the level of state funding for public higher education was insufficient, and 61 percent thought there is not enough government funding for scholarships and grants for students who need financial help. That's almost exactly the same percentage that cast their ballots for Newsom, who promised to make affordability and degree completion a top priority.
Better late than never. For the past decade PPIC has issued warnings that California risks crippling its economy if it doesn't close what the nonpartisan research group says by 2030 will otherwise be a workforce skills gap of 1.1 million baccalaureate degrees. For a state that increasingly relies on — and rewards — highly educated workers to grow its knowledge economy, a degree deficit will translate into lower wages, reduced tax revenues and a widening chasm of income inequality.
Similar concerns in 2009 led the new Obama administration to set a national goal to have 60 percent of all 25-to-34-year-olds complete at least an associate degree by 2020. By 2017, 45 states had adopted or were considering their own college attainment targets. California, however, conspicuously failed to follow suit.
"There's really been at the state level no real leadership to say, 'Hey, this is the gap, this is how we're going to close it, and we're going to align policy and budget to that, to ensure we set an attainment goal, and hit that attainment goal," explains Dow.
The irony, she adds, is that more Californians are going to college — and graduating — than ever before. This includes Latinos, who now account for half of the state's K-12 students. But those numbers are too few and rising too slowly to meet the projected demand. Which is why the College Opportunity campaign has been lobbying Newsom to adopt a statewide college credential attainment goal of 60 percent of adults — or 1.7 million additional degrees — by 2030.
"Within that goal we have to be closing racial equity gaps," she emphasizes. "There's just no way that it's mathematically possible for California to hit 60 percent without closing racial and ethnic gaps in attainment."
What is possible is for Newsom to combine political leadership with an arsenal of research-proven strategies developed to mitigate the worst completion rates in the state. The 70 percent share of all California's public college students who attend the 114-campus community college system is an artifact of the Master Plan, which designed the two-year colleges to take all the mostly underserved students whose grades left them ineligible for the elite four-year University of California, and who couldn't get into the California State University system. Unfortunately, the 2.1 million community college students have only a 47 percent chance of graduating, transferring to a four-year school, or earning some sort of certificate after six years.
One of the more divisive methods being proposed to boost completions is a Jerry Brown pay-for-performance funding scheme from the Gates Foundation that would withhold part of the schools' $6.7 billion in general funding until specific transfer targets are met. Newsom has remained noncommittal. An early success at clearing a transfer path to the CSUs was the Associate Degrees for Transfer program, in which any student with the certificate is guaranteed admission. Its effectiveness persuaded UC to sign onto a similar program last spring. There's also Assembly Bill 705, which requires community colleges to consider high school grades rather than placement tests in order to reduce non-credit remedial coursework. Which was also the point last year of CSU's controversial decision to simply do away with remedial classes altogether as it tries to double its 19 percent four-year graduation rate to 40 percent by 2025.
It is to eliminate such frictions that Newsom has vowed to revive a version of the defunct California Postsecondary Education Commission (CPEC) to coordinate student-centered reforms across the UC, CSU and community colleges. Jerry Brown had eliminated CPEC in a 2011 line-item budget veto, claiming it had become "ineffective," then vetoed a subsequent effort to revive it. The new commission will also oversee what could be Newsom's most impactful proposal — an integrated data system to both track student progress and act as early-intervention radar by anticipating problems on the degree track. But as promising as that might sound on paper, university veterans of past budgetary battles may require convincing.
"At the moment, I don't really know how high higher education is in Newsom's agenda," Douglass says warily. "I think it could be like Jerry Brown's, which was not very high. The only issues he really cared about was the politically popular issue of freezing tuition, not looking at, well, what is the financial model? How can the system grow with the state's population and needs?"
But Newsom's campaign trail commitments to degree equity and to expanding affordability have already persuaded Dow and other college education advocates. The real proof will come in how much he'll include for higher education in his first, January budget, and in how soon he'll honor his campaign pledge to double the state's current year of free community college or to expand Cal Grant B Access awards for low-income students as a pathway to a debt-free degree.
"Those are the costs that really put students into debt or keep students from going full time," Dow argues. "We have to be thinking about time-to-degree as an affordability issue. When students at a community college take six years to complete, that's four additional years that they're paying for tuition when it should have been two years."
The truth is, Dow would have good reason to be optimistic about any young governor entering office at the head of a mandate-like blue wave of legislative Democratic supermajorities, and with a projected $14 billion surplus to turn his promises into policies.
"We will see what happens," she says.
---
Copyright Capital & Main