Charles Munger Jr.: Remaking California in His Own Image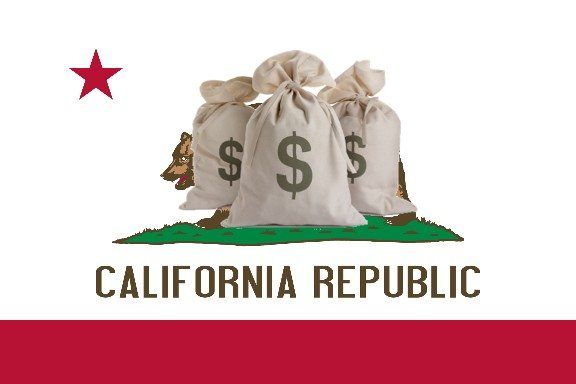 (The following feature from the American Prospect is reposted with permission. Although it mostly focuses on Propositions 30 and 38, it also examines the leading financial backer of Proposition 32, which Frying Pan News is following in a special series of investigative pieces.)
America has the Koch brothers, and now California has the Munger kids. Unlike the right-wing Kochs, Molly Munger and her brother Charles Jr. entered politics from opposite directions—she's a liberal Democrat and a champion of inner-city schools; he's an economic conservative, a social moderate, and a Republican activist. But thanks to the vicissitudes of California politics and the self-absorption that wealth can bring (their father is Charles Munger, a Pasadena attorney and investor who is the longtime vice-chairman of Warren Buffett's Berkshire Hathaway investment consortium), they've come together in the past couple of days to attack the most important measure on the California ballot: Governor Jerry Brown's initiative to raise taxes on the rich so that the state's schools and colleges won't take a massive fiscal hit immediately following the election.
Once widely thought to have the best public education system in the nation, California has seen a steady decline in per-pupil spending and student performance since the 1978 passage of Proposition 13, which cut off the schools' main source of funding—local property taxes—and made the schools reliant on state government for their funds. But with the collapse in the early '90s of the Southern California aerospace industry at the end of the Cold War, the dot-com bust of 2000, and the bursting of the housing bubble in 2008, state government has been an inconstant and inadequate source of school funding for the past 20 years. Faced with chronic budget shortfalls for the past half-decade, K-12 schools have laid off teachers and closed libraries, while state colleges and the University of California have repeatedly raised tuition.
Though Democrats have majorities in both houses of the state legislature, state law requires a two-thirds supermajority to raise any taxes. Republicans, who have just over one-third representation in both the Senate and Assembly, have preferred to see education and other programs decimated rather than provide any votes for tax hikes. So Brown turned to the state's initiative process to raise the funds to keep schools open. So did the California Federation of Teachers (CFT). And so did Molly Munger, who for years had headed up and funded the Advancement Project, an advocacy group for inner-city schools that waged successful legal battles to ensure those schools received their fair share of state funding.
Munger proposed an initiative that would increase school funding by $10 billion annually by raising income taxes on all but the poorest Californians. The more politically savvy Brown and the CFT believed that confronting voters with an across-the-board tax hike amid an intractable recession (California unemployment still exceeds 10 percent) would be a non-starter. Brown proposed to raise $7 billion yearly through an income-tax hike on the wealthy and a half-cent increase to the sales tax, while the CFT proposed to raise $6 billion entirely through higher taxes on the rich.
What was clear from the start—to all but Munger, anyway—was that if voters were confronted with multiple versions of similar proposals, they were likely to vote them all down. That's been the pattern in California elections for the past hundred years (the state adopted initiatives and referendums in 1911). In 1996, for instance, two rival unions, the California Nurses Association and the Service Employees International Union, championed separate initiatives to reform HMOs, though the SEIU's measure was chiefly intended to defeat the CNA's. Each ran ads attacking the other's initiative, and though popular support for reining in HMO abuses was high, both measures went down to defeat.
Late last year, likewise, a poll showed two-to-one voter support for a tax hike to fund schools. But Brown knew that the appearance of two, much less three, such measures on the ballot would likely doom them all. He negotiated a deal with the CFT: He'd change his measure so that the rich would pay a greater share of the tax hike (rates will be raised on income over $250,000) and the sales tax increase would go down, from half-a-cent to a quarter-cent, so long as the CFT dropped its plan to go to the ballot. The CFT happily agreed.
Brown also tried on multiple occasions to strike a deal with Munger. She wouldn't go for it.
Munger won the backing of the state PTA for her proposal, while Brown won the backing of every sentient group that supports public education and is willing to have the rich pay for it. Money being no object for Munger, she spent $26.8 million on her measure in the first nine months of this year, while Brown spent just $3.5 million on his. But voters wouldn't go for her proposal. Though it had come under no attack, it trailed all year long in the polls, winning just 34 percent support in the September USC/Dornsife Poll and 44 percent in the September Field Poll.
A general rule of California politics is that once a ballot measure falls behind in the polls, it's cooked. Just dipping beneath 50-percent support, even if it has a plurality in the polls, usually means the measure is doomed. But far from being deterred, Munger has increased her spending, in the best tradition of the state's mega-rich political novices. In 1998, Al Checci, the former owner of Northwest Airlines, spent more than $100 million in a failed attempt to win the state's Democratic gubernatorial primary. (Gray Davis beat him). In the closing weeks of the campaign—which was Checci's first—it was clear Checci wasn't going to win, but his consultants, whom he was paying a small fortune, convinced him he still had a shot. Munger has either fallen prey to similar misleading counsel from self-interested consultants, or has encased herself in a bubble of her own devising. "When you're in a campaign," she recently told one reporter, "you're feeling very buoyed by it all."
The problem isn't just that she's still throwing money at her initiative, Proposition 38—the total has now reached $34 million. It's that she's begun to attack Brown's initiative, which still has a fair-to-middling chance of passing. His measure, Proposition 30, has been leading all summer, but it's begun falling in the polls in recent weeks as the Munger forces have moved to attack it. One poll has Brown's initiative at 55 percent, down from 59 percent the month previous; another has it at 51 percent, down from 54 percent one month earlier.
In the past two days, Munger has begun running animated television ads in which a little girl says that Brown's measure won't send the money directly to schools but rather—O, the horror—to Sacramento politicians. Which is true: Under Proposition 30, the money goes to the state and then is apportioned chiefly to the schools and to some other strapped programs as well, while under Proposition 38, the money goes directly to the school districts. Indeed, one problem with Munger's measure is that it gives government no flexibility to use the money for any other emergency purposes. It also kicks in next year, too late to avert the $6 billion cut to K-12 schools and to colleges (which it doesn't fund at all) this year.
Many education leaders in the state backed both measures. But Munger's decision to go after Brown's initiative, which is clearly the only one that stands a chance of passing, has panicked California educators. The non-partisan state Superintendent of Public Instruction asked Munger to withdraw her ads, as did Senators Dianne Feinstein and Barbara Boxer. With K-12 district superintendents saying that the failure to pass Proposition 30 will require cutting three weeks from the school year, and with University of California administrators saying its failure would mean a further 20 percent (that's $2,400) hike in tuition, Munger's decision to attack Proposition 30 has transformed her from a valued ally to a mortal threat in the eyes of state educators.
And lo and behold, her conservative brother is funding a separate campaign against Brown's measure.
Charles Munger Jr. is a physicist at Stanford and the largest single Republican donor in the state. Indeed, California Watch calls him the third largest political donor from either party for the decade of 2001-2011. During that time, Munger made contributions totaling $14,093,588 to 20 Republican candidates and 25 ballot measures, as well as to the state GOP. His most favored causes have been campaigns to build the center-right in a state where the Republican Party is dominated by far-right primary voters and where Democrats tend to be liberal. To that end, he was the largest funder of two successful 2010 ballot measures that are changing the state's politics this year: One created a non-partisan redistricting process, while the other mandated that the two top finishers in primaries, regardless of party affiliation, will be the ones whose names appear on the November ballot. The theory behind these measures that was that non-partisan district carving would create more competitive districts, and November run-offs pitting a moderate Republican against a far-right Republican in a heavily Republican district would advantage the moderate, who could claim the votes of otherwise disfranchised Democrats. This fall, Charles Munger has been funding several moderate Republicans running against right-wingers for legislative seats.
But that's not all he's been funding. In the past two weeks, Munger has donated $30 million to a committee created to oppose Brown's Proposition 30 and to support Proposition 32, an anti-union measure that would greatly diminish labor's capacity to play a major role in state politics. (This makes him much the largest contributor to both campaigns.) Proposition 32 is the third in a line of basically identical anti-union measures that are put before California voters every six years and then go down to defeat. Like its two predecessors, Proposition 32 would ban unions from using members' dues to support the unions' political activities. Unlike its two predecessors, it also claims to restrict corporate funding of politics as well—it bans corporations from collecting funds from employees for political purposes, just as it bans unions. Of course, corporations don't collect dues from employees at all, so this is the most spurious of symmetries. The measure's authors have nonetheless been claiming it's a balanced proposal to loosen the grip of special interests on state government.
But state voters have already figured out that Proposition 32 is no more balanced than Fox News. It trails in the polls by large margins. Voters have been aided in their decision-making process by the state's unions which, fighting for their lives, have spent more than $40 million to convince Californians that the measure is an anti-labor sham. Indeed, it's reasonable to infer that one reason the same measure is placed on the California ballot every few years is to keep unions from spending more on other priorities, like the presidential race—or, this year, Brown's Proposition 30, to which unions are the largest donors, but nowhere as large as if they didn't have to fight Proposition 32 as well.
Like his sister, Charles Jr. has been undaunted by the fact that his pet initiative is trailing by a wide margin. He has designated roughly $23 million of his $30 million donation to promote 32, leaving just $7 million—for now—targeted to bring Brown's measure down. His campaign's ads claim, preposterously, that the money raised by Proposition 30 won't go to schools at all.
Charles Munger may be late to the game this year, but he is nothing if not strategic. His donations show a man determined to remake California in his own image: economically conservative, socially moderate. He seeks a state that won't tax the rich or cut deals with unions, but whose Republican Party elects pro-choice candidates like Arnold Schwarzenegger and Pete Wilson, California's last two Republican governors.
Molly Munger, by contrast, doesn't seem to have a strategic bone in her body. After a life devoted to helping schools win adequate funding, she has now, however inadvertently, teamed up with her brother to oppose the one ballot measure that could spare the state's schools from decimation. Her transformation into California education's Mr. Hyde has been abetted by highly paid political consultants who, like Al Checci's 14 years ago, are apparently making too much money to tell her that the game is up. Ironically, two of her leading consultants are Dean Tipps and John Hein, who both recently retired as the longtime (and brilliant) political directors of California's largest unions—respectively, the Service Employees International Union and the California Teachers Association, which are both major funders of Brown's Proposition 30. One can only hope that Tipps and Hein are being compensated at a level that justifies their betrayal of all they've worked for over the past half-century.
Charles Jr. may be focused and Molly feckless, but together, they dominate California politics this year. (Well, they share that distinction with Jerry Brown, but as governor, he should dominate the state's politics.) The battles over Propositions 30, 32, and 38 are the major contests to be decided in California this November. (The other two significant statewide races—the presidential contest and the race between Feinstein and her utterly obscure Republican opponent—are faits accomplis.) The Mungers' ability to shape the state's politics isn't the result of Citizens United—indeed, it's more an artifact of Buckley vs. Valeo. Donations to California ballot measures weren't capped by the state in the pre-Buckley days, and since then, no cap would ever pass muster with the Supreme Court.
Like the tale of the Brothers Koch, the Munger chronicles is entirely a story of how big money has come to dominate our democracy. Charles the Focused and Molly the Twit come to politics with radically different goals, but blessed with inheritances from the same billion-dollar fortune, they have joined forces in a bid to destroy California's schools. That would be an ironic and disgraceful legacy for two disparate siblings who share little but a love of learning.
California Ramps Up College Education Behind Bars
Co-published by the American Prospect
Prisons have been called universities of crime. What if they became, instead, actual universities?
---
A 2014 law is turning state lockups into de facto institutions of higher learning.
---
Co-published by the American Prospect
In January 2017, Peter Fulks, a former police officer, stepped inside the California Correctional Institution (CCI), a sprawling supermax prison of more than 4,000 inmates, located just west of the foothill community of Tehachapi. The previous year, Fulks had accepted a teaching job at Cerro Coso Community College, which serves the sparsely populated eastern end of Kern County. The baby-faced 32-year-old had only a semester under his belt when he had volunteered to take his course about criminal justice inside a criminal justice facility, part of a daring experiment in California to provide face-to-face college courses to people behind bars.
Fulks wasn't sure what to expect at CCI. He admired the idea of teaching prisoners, and believed education could be transformative, but he was also prepared for resistance. "I was ready to argue for four months straight," he said. The first day was rocky. After he announced that he would be dividing the inmates into groups, a man at the back of the classroom interjected, "Professor, I believe we have already established our groups." Fulks looked at his new students, who had organized their seating arrangements by race, as so much else was organized inside the prison, and let it be.
---
Inmate: "Everywhere I turned, people were talking about what classes they have, what homework they had due, how many units they needed to complete their degree. I had to see what this was all about."
---
Like Fulks, his students seemed to believe in the value of education—they had signed up for his intro course, after all—but he sensed they were skeptical that anything positive could come from their time in prison. (And for good reason, Fulks conceded.) The skepticism didn't last. During the semester, they studied the history of prisons, analyzed the budget of the California Department of Corrections and Rehabilitation (CDCR), and wrote letters to elected officials regarding various public safety bills. The inmates were enthusiastic and sharp, and they were soon high-fiving and chest-bumping each other without regard to the institution's racial order.
"I got to see in front of my eyes a complete breakdown of the prison's subculture," Fulks told me. He also saw a side of the criminal justice system that hadn't been visible from the perspective of a beat cop: the talent, drive and dreams of the people he had once put away. After that first semester, he set out with his colleagues to scale up the program and has turned Cerro Coso into what is likely the largest provider of face-to-face college education in the nation. This academic year, 10 full-time and 36 part-time Cerro Coso instructors will teach more than 1,200 inmates at CCI and another state prison located in Kern County, the California City Correctional Facility.
*   *   *
Fulks and Cerro Coso stand at the forefront of a remarkable effort to turn California's prisons into de facto institutions of higher learning, made possible by the passage, in 2014, of state Senate Bill 1391. Inmates had previously been mostly limited to GED, career technical and correspondence programs, but the new law allowed community college professors to teach inside prisons and be compensated for instructing inmates as if they were students on the outside. Though the experiment has been operating largely below the radar, the results have been striking: In the fall of 2018, nearly 5,000 inmates from all security clearance levels took face-to-face college courses. That's more than in any other state, and more than the total number of students enrolled in the federal Second Chance Pell Pilot Program, which began under the Obama administration in 2016.
---
Prison Teacher: "You are entering an area
of supreme control, of which you have none."
---
There is plenty of evidence to support bringing higher education classes into prisons. Nearly all inmates will eventually be released, and a comprehensive 2013 RAND Corporation study found that inmates who participated in educational programs lowered their chances of recidivating by 43 percent. The RAND study also found that each dollar invested in correctional education returns between four and five dollars. And prisoners are often hungry to learn: Thus far, incarcerated students in California who take community college courses are consistently receiving higher grades than their campus counterparts.
One inmate, a student of Fulks who didn't want to include his name, wrote that he had been transferred to a prison for disciplinary reasons. He described himself as a "multi-striker" who had first entered prison in 1993. After his transfer, he noticed "a buzz around the facility that I have never experienced in this environment. Everywhere I turned, people were talking about what classes they have, what homework they had due, how many units they needed to complete their degree. I had to see what this was all about and signed up for whatever I could get."
Last fall, he took five courses, including art history and psychology, and is on track to earn his associate degree later this year. "For the first time in a long time, I don't feel like a 'lost cause,'" he concluded, adding that he was "on the right path to becoming a success story [and a human being again]."
*   *   *
"People talk about reduced recidivism, safer communities, and saving money, and those things are true," said Rebecca Silbert, a senior fellow at the Opportunity Institute in Berkeley and co-director of a statewide initiative, Renewing Communities, that supports providing higher education in prison. "But, fundamentally, this matters because we are a nation that believes in opportunity for all. What is the point of public higher education, if not to create opportunity for the public—meaning all of us, even those who made bad decisions in the past?"
Silbert has been heartened by what California has been able to achieve in a relatively short period. Still, challenges remain. Textbooks are expensive, especially for inmates who might earn only 25 cents an hour. Much of the administrative work is labor intensive and unfunded—to register students, someone has to physically travel to the prison yard with a clipboard. And professors must learn how to design lesson plans that don't require the Internet and avoid assigning banned books, which in California include such titles as Dante's Inferno and Freud for Beginners. There are delicate relationships, as well, to manage between CDCR and the California Correctional Peace Officers Association, the union that represents prison guards. As a teacher in a prison, Fulks told me, "You are entering an area of supreme control, of which you have none."
However, both Fulks and Silbert feel that California is on the right path and can provide a model for other states. Fulks told me that he had recently returned to teach a more advanced course to his initial students, a handful of whom have earned their associate degrees and want to pursue a PhD program. To meet this demand, Cerro Coso will soon be bringing in doctoral students from the University of California, Los Angeles, who will mentor inmates during their final year in prison and help place them into a bachelors-to-PhD program upon their release.
Fulks laughed, thinking about this prison-to-PhD pipeline: "That has happened zero times with my students on the outside."
---
Copyright Capital & Main