Changing: Life After Prison in L.A.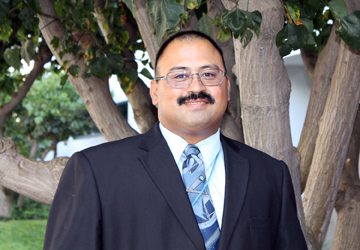 Ernest Melendrez, like many others who work for nonprofit organizations, is passionate about his job. The long hours, modest pay and oftentimes emotionally trying work require the deepest level of commitment. His passion for the work he does at Friends Outside, a nonprofit focused on prisoner reentry, comes from his own life experience. From the time he turned eight, Ernest found himself in and out of the juvenile and corrections systems in California and Arizona. By his final reentry into the "outside"  in 2007, Ernest had made up his mind: He was ready to live. At only 35 he still had a lot of life to experience outside the walls of San Quentin and Folsom.
I sat down with Ernest last week to talk about his life both in and out of incarceration. As part of California's prisoner re-alignment program, California's 58 county jail systems will gradually begin housing and supervising thousands of nonviolent criminals and parole violators due to overcrowding in state prisons. I wanted to hear first-hand about someone who had made the choice to change.
Like many inmates, Ernest experienced life's challenges far too soon. His parents, both heroin addicts, were in and out of his life and constantly in lockup. When many boys were playing with G.I. Joes, Ernest was trying to survive in some of East L.A. and Inglewood's toughest neighborhoods facing violence, poverty and drugs.
His first visit to juvenile hall was at age eight for stealing bikes. By 14, Ernest was arrested for grand theft auto. In his late teens he became addicted to methamphetamines – he committed armed robbery and multiple home invasions. His convictions included driving under the influence and causing bodily injury/death and possession/sales of drugs.
As he talked about the life he once lived, I was having a hard time imagining it – his kind-natured face and positive demeanor reflect a person whose life seems solid and stable. When I asked why he changed, and why now, he said, "I think everyone wants to change, I think inherently everyone wants to be good, but sometimes they just aren't taught how."
Ernest was solemn-faced and reflective – life in prison was demoralizing and hard – something he never wants to face again. But when I asked about his family, his wife and children, his face lit up. He said, "Let me tell you something, I take them everywhere — to community events, free things. I introduce them to politicians, and community leaders. They participate in Junior Toastmasters and my daughter is in the LAPD Cadet Program."
I had to laugh because just the other night I met one of his sons at a community meeting.
When I asked about any proud moment he's had since he's been out, he talked about receiving an award from Congresswoman Maxine Waters. "I was standing there among giants – I felt so proud – I cried." When I asked him if he felt like a role model, and if maybe one day he'd too be one of those "giants," he said, "Sure, but really I'm just living this life I've been given."
Ernest admits that things are still not easy. He has a mantra: If you aren't trying new things, and meeting new people (good people), then you aren't growing and changing. Ernest is a jobs specialist with Friends Outside, the nonprofit community group that provides services to prisoners and their families. His assignments involve  helping those who've recently been released from behind bars to find skills and receive education to obtain employment. He's not a media specialist or a lobbyist, but he showed me his folder of media contacts and how to reach out to them. He actually showed up at one of the local TV studios and asked to speak to its news manager. He also showed me his  checklist of the elected officials in L.A. and California with whom he is constantly trying to connect.
Here's a man who doesn't have a formal post-secondary education  — but, instead, he has a "Ph.D. in the streets," according to Ernest. Yet he is determined to master new skills and improve his life, his family and other men and women like him who will be re-entering communities across California – committed to changing  and committed to trying new things.

Blindfolds: Iranian Hostage Drama Offers Few Surprises
One of the play's weaknesses is the surfeit of soap-operatic family exchanges that spill into melodramatic shouting matches.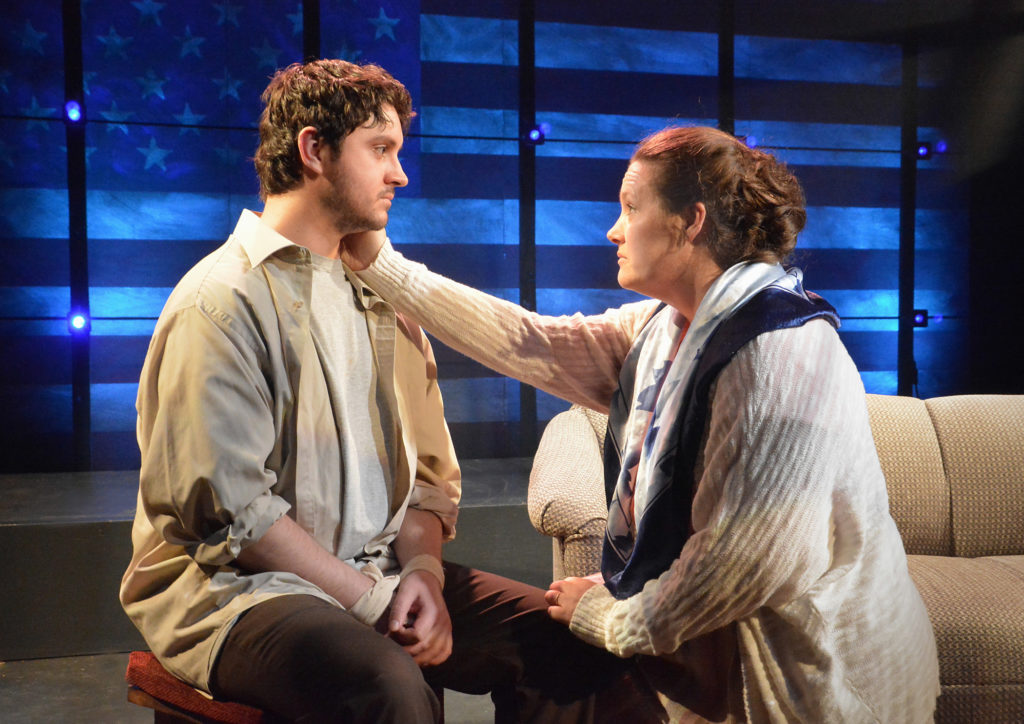 On November 4, 1979, several hundred Iranians, mostly students, stormed the American embassy in Tehran and took 60-odd hostages — 52 of whom were held captive for 444 days. It was a humiliating event for the U.S. government and, in general, a wake-up call for Americans heretofore unaware of the antipathy of many Iranians towards the United States.
Against the wishes of the Carter administration, a mother of one of the hostages, Barbara Timm, flew to Tehran to see her son. Hostage, by Michelle Kholos Brooks, re-imagines the exchange that took place among Barbara (Tracie Lockwood), her captive son Kevin (Zachary Grant) and two of his captors: Tehran Mary (Vaneh Assadourian), a media spokeswoman for her cause and Ebrahim (Satiar Pourvasei), a rifle-wielding guard swift to anger. The drama, some of which takes place in Barbara's mind, shifts between the embassy, where a handcuffed, blindfolded and barefoot Kevin has been doing his best to survive, and Barbara's Wisconsin living room, where she struggles to cope with both a controlling ex-husband and an angry mob outside her home. The latter has gathered to protest a public statement she made critical of the failed rescue attempt to free the hostages — a statement interpreted by "patriots" as her having taken the side of the revolutionaries.
As the drama progresses, scenarios begin to overlap; Kevin, always on Barbara's mind, is physically present onstage as she disputes with her former spouse about the latter's parental responsibility — or lack of it — and whether or not he betrayed her when they were teens, salaciously spreading the word about their intimacy. An argument also ensues between Richard and Barbara's current husband, Ken (Jack Clinton), who accompanied Barbara to Iran and has open-heartedly raised Kevin as his own.
Directed by Elina de Santos, Hostage aims to explain and garner sympathy for both sides, but it offers few surprises or depth. One of its weaknesses is the surfeit of soap-operatic family exchanges that filter attention away from more vital dramatic themes: how far a mother is prepared to go to protect her child and the distance its pivotal character, a Midwestern matron and a Republican, will ideologically travel before the play's catharsis (the dynamic most interesting to us). While these threads, as well as the propensity for intolerance of people on both sides of the cultural divide, are clearly most central, they get obscured for long stretches by melodramatic shouting matches between Kevin's two fathers or the past marital problems of Barbara and Ken.
Grant turns in a well-grounded performance as the palpably fearful Kevin, drilled in compliance and anxious for his mother to understand how precipitous his situation is. But other performances on opening weekend were less persuasive. Lockwood, usually an excellent actor, did not seem entirely comfortable as the maternal lioness the playwright aims to conjure. One problem is the script, which calls for her to assertively challenge Kevin's captors' motives and beliefs — a device for getting us to understand where they are coming from. Some of these confrontations appear as the artifices they are. None of the other actors were able to get past the polemical nature of their roles, either. One hopes they will evolve.
Designer Stephanie Kerley Schwartz's no-frills set features an American flag splayed across the back wall — albeit behind a scrim, an apt reference to the covert power wielded (this time not so successfully) by our government.
Skylight Theatre, 1816½ Vermont Avenue, Los Feliz; Fri.-Sat. & Mon., 8 p.m.; Sun., 2 p.m.; through June 24; (213) 761-7061 or (866) 811-4111.
---
Copyright Capital & Main