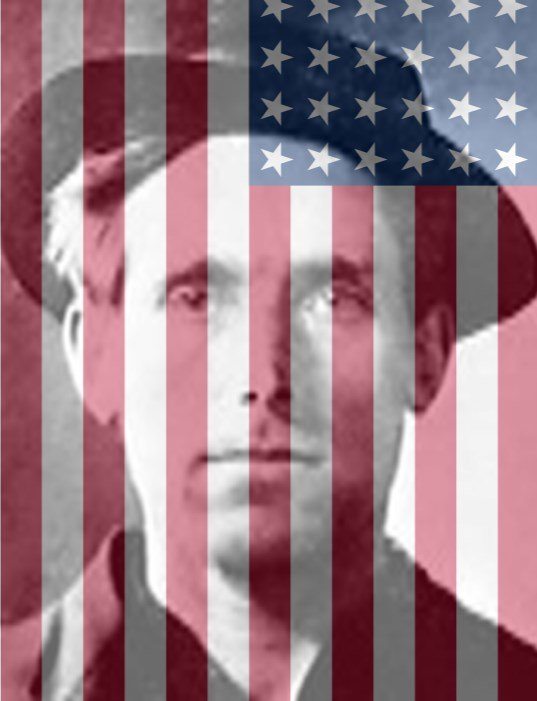 November 19 marks the 100-year anniversary of Joe Hill's execution by a Utah firing squad for a sensationalized Salt Lake City double homicide. Hill, a 36-year-old Swedish immigrant, was an itinerant laborer and union organizer for the Wobblies – the Industrial Workers of the World (IWW). Today most historians view Hill's arrest as a police frame-up and consider his trial and execution as, at the least, a politically motivated miscarriage of justice, if not outright judicial murder.
Hill's mythic stature continues to serve as the soul of the struggle for workers' rights and economic equality, and interest in his life shows no sign of abating — a phenomenon that is reflected in the ongoing yearlong series of exhibits, book events and concerts commemorating his death.
Joe Hill, of course, was no ordinary organizer but also a poet and balladeer whose knack for taking a well-known hymn or folksong, wryly subverting its original ethos, and transforming it into a stirring Wobbly anthem ("The Preacher and the Slave," "Rebel Girl," "Casey Jones — the Unknown Scab") not only contributed to the Great American Protest Songbook but became the template for future songwriters like Woody Guthrie, Pete Seeger and Bob Dylan. 
That musical legacy is at the heart of celebrations that will culminate in California and across the country over the next several weeks in major concerts, including a sold-out November 17 show at Los Angeles' Troubadour featuring Tom Morello, Joan Baez, Ziggy Marley and Van Dyke Parks. On November 20 Democracy Now!'s Amy Goodman hosts a free evening of performances at New York's New School, while in Salt Lake City on November 19 folksinger John McCutcheon performs Joe Hill's Last Will, a musical one-man play chronicling Hill's life and death that was created by songwriter and labor historian Si Kahn.
The continuing relevance of that story, Hill expert Alexis Buss told Capital & Main, can be found in today's headlines.
"There's this popular idea of how much progress we've made as a society in the last hundred years," she reflected. "But if you look at the themes of what was going on when Joe Hill was framed-up and ultimately executed, these are problems that still persist — an unequal and unfair justice system; police brutality; lack of labor rights."
Buss also contributed newly found Hill material to the centenary edition of the Letters of Joe Hill, which was released earlier this month by Haymarket Books, the collection of Hill's lyrics and prison correspondence that was originally edited and annotated by labor historian Philip S. Foner for the 50th anniversary of Hill's death in 1965.
The book, she said, is perhaps the best way to cut through the layers of lore and legend to connect with the real Hill, who even among his associates was considered something of a "man of mystery." Most poignant are the letters between Hill, his former comrade in the Magonista battalion of the Mexican Revolution, Sam Murray, and IWW "songbird" Katie Phar, the 10-year-old daughter of IWW members in Spokane. In them, Hill reveals he was writing "Rebel Girl" as a surprise for the IWW's most prominent organizer, Elizabeth Gurley Flynn.
"I think he had this crush on Gurley Flynn," Buss mused. "It's kind of a sweet thing to discover, when you read between the lines of the letters. It tells you a lot about what kind of guy he was. I think he was a very sweet and thoughtful adventure-seeker."
As to what Hill himself might think of the 2015 celebrations in his honor if he returned from the dead, Buss added, "I think he would get to organizing. I think he would be just as disappointed in the state of society as most workers are."