California's Worst Law — And What's Behind the Repeal Movement
Vivian Thorp testifies at a Capitol hearing: "I believed in having a family."
Vivian Thorp was 28 years old when she ripped a ligament in her knee lifting heavy freight at Walmart in Vallejo, California. Until then, she'd liked her job and was good at it. "I was always strong and agile, and I had the skills for a physical job," she says. "I helped set up that store." But when the injury laid her up, she found herself adrift in the job market. "I wasn't skilled for anything else other than waitressing or shipping and receiving," she says. "I got really deeply depressed."
Her life began to unravel. A bank repossessed the rental she was living in. The father of her baby daughter Jasmine, born in 1994, left Thorp and returned to England. In 1997, four years after the accident, Walmart finally paid her $20,000 for medical expenses and lost income, but more than half of it went to pay back workers' compensation. In debt, homeless and with a small child to support, in 1999 Thorp sought the help of California's welfare program, CalWORKs.
She didn't stay on welfare long; after only about a year she found a job as an office manager with a security company. But she was pregnant with her second child, conceived in a relationship with a homeless man who struggled with alcoholism and mental illness. "It wasn't a planned pregnancy," she says, "but it was a blessing."  Within six months, however, the owner of the security firm died, and all his employees lost their jobs. One month before she gave birth, Thorp went back on welfare: $520 a month for herself and Jasmine.
Thorp had assumed that when her second daughter, Janina, was born, her monthly cash aid payments would rise by another $122 to cover the child. This small sum might have qualified her for subsidized housing— even "Section 8 OK" apartments have income requirements. It also would have paid for diapers and a few extra groceries when food stamps ran out. She was "devastatingly shocked," then, to learn of California's Maximum Family Grant rule, which states that women who have babies while already on welfare may not be entitled to an increase in benefits.
"I didn't understand it," Thorp says. "I was trying to do all the right things." With no help from the baby's father, and an income so meager even subsidized housing refused to rent to her, Thorp moved her family into an abandoned building in Oakland.
"It was filthy, the bathroom was outside, and there was lead paint peeling off the walls," she remembers. She resorted to stealing diapers and food. "Those were dark, dark days."
California's Maximum Family Grant law is an example of "family cap" welfare restrictions, a relic of a 1990s-era conservative belief that women were deliberately having more babies just to rake in more benefits, anointing themselves "welfare queens." California Republican Party chairman Jim Brulte, then his party's Assembly leader, pushed such a law through the legislature in 1994, when states still needed waivers from the federal government to impose these restrictions. Two years later, with the federal welfare program's overhaul, states were relieved of the waiver requirement. Similar laws remain on the books in 15 states.
This year, State Senator Holly Mitchell, (D-Los Angeles), introduced Senate Bill 23, a repeal of the Maximum Family Grant rule, on the grounds that it has only driven poor women deeper into poverty, and done nothing to reduce the birth rate of women on welfare. That assertion has been supported by several studies, including one from the University of California, Berkeley and another from Cornell University. Such caps can, at least theoretically, motivate a woman to have an abortion, which is why Minnesota Citizens Concerned for Life in 2013 formed a rare alliance with Democratic Farmer-Labor legislators to repeal that state's decade-old family cap rule.  Anti-abortion and anti-reproductive rights groups in California, however, have been less magnanimous. With the exception of the bishops of the California Catholic Conference, none have stepped up to support Mitchell's bill.
That's not simply because the conservative members of  "right-to-life" groups in California shrink from joining forces with a liberal, Mitchell insists. "If I had a single inkling it was a Holly Mitchell issue with them, Holly Mitchell's name would be off it in an instant," she tells Capital & Main. "I've had Republican support on all kinds of issues." Instead, the conservatives' hang-up over repealing the Maximum Family Grant rule "is all about the price tag." The Assembly Committee on Human Services estimates that providing aid to the 134,900 children currently excluded from CalWORKs due to the Maximum Family Grant rule — 13 percent of the all children in CalWORKs households — will cost between $188 million and $220 million. That's a lot of money for certain Republican lawmakers, even if they oppose abortion. "The very same people who will stand on the floor of the Assembly and espouse their anti-choice rhetoric are the same people who don't support minimum wage [increases]," Mitchell says. "I refuse to call them 'pro-life.' I am pro-life. I am pro-feeding, housing and educating children. That's what I call pro-life."
This is not the first year Mitchell has floated a repeal of the Maximum Family Grant law. Twice before, she has authored bills that failed. Jessica Bartholow, legislative advocate for the Western Center on Law and Poverty, remembers last year's fight as especially heartbreaking.
"The hearing was on July 3, the 20th anniversary of the bill's passing," she remembers. "It was only going to be a half-day in the Senate because of the Fourth of July parades." Bartholow had spent two years working on the law's repeal and was emboldened by a successful effort to block a similar law's passage in Pennsylvania. She knew Mitchell's bill had bipartisan support, so when an off-the-floor appropriations hearing was called, she let herself get excited. "I had a little hope in my heart," she says. "I thought, 'Wouldn't this be great if they surprise us on the anniversary?'"
But when she threw open the door of the committee room, she saw a familiar, disheartening sight.
"When you see business lobbyists with their feet on the table, you know they're getting exactly what they want." They were: The committee was about to offer a $420 million tax break to Boeing subcontractor Lockheed Martin as a way to sweeten Boeing's federal bid to build next-generation bombers.
"Nobody asked how many jobs they'd create, or whether they'd be middle-class jobs," says Bartholow. "They didn't have to show studies, they didn't have to bring in any analysis. I thought, 'A single company gets $420 million, and a woman has to come in and prove she's [been] raped to get $122 a month?' It was one of my saddest days at the Capitol."
Mitchell isn't sure 2015 will be different. Though the Senate approved the repeal, it was removed from the budget deal Governor Jerry Brown signed in June. The bill goes before the Assembly Appropriations Committee on Wednesday, where Mitchell worries lawmakers will want a watered-down version — one that requires women prove they've used birth control, for instance. ("What other public benefit program requires that you divulge to someone other than your health-care provider or partner what sort of birth control you're using?" she asks.) Nor will she exclude from the repeal coverage for children who have been already been denied benefits. "If we do that we do that, we leave 40,000 without benefits in Los Angeles County alone."
But repeal is long overdue, she insists. "It's an antiquated policy based on a flawed hypothesis," she says, "this racist, classist, sexist notion of the 'welfare queen.' You can't be a welfare queen on $400 a month. I'm embarrassed to see this policy continues to be in our code."
As it turned out, Thorp was illegally denied cash aid for Janina. The exclusion doesn't apply to babies whose mothers have gone without CalWORKs' aid for two months or more during their pregnancies, and Thorp had worked full time for six months during her pregnancy. She spent two years fighting Janina's exclusion with the help of the East Bay Community Law Center. By the time she won two years later, she was pregnant again.
"That time they just said, 'You know the rules,'" Thorp remembers, even though she insisted she'd become pregnant while on birth control pills. Contraceptive failure is one of the exemptions from the family cap rule, along with rape (as long as a police report has been filed) and incest. But only certain kinds of birth control — an intrauterine device, Norplant or sterilization — qualify. Thorp raised her third daughter, Zosia, now 12, without any extra help from CalWORKs. She nevertheless managed to earn an undergraduate degree in public policy from the now-defunct New College of California, and works full time as an advocate for the Homeless Action Center in the Bay Area.
People might ask, and some do, why Thorp continued having children she couldn't support. But this kind of question glosses over the deeply ingrained complexities of why women have children at all. Thorp chafes at the images of fundamentalist conservatives on television crowing about their large families. "If you're a wealthy Christian family you can have 19 children, but if you're a poor single mother, you're not supposed to have two.
"I got pregnant in the first place because I believed in having a family," says Thorp, who is Catholic and unwilling to have an abortion. "I had a lot of hope and happiness for us. But now when I look at pictures of parents enjoying their babies, I envy them. My years of raising my kids were fogged out with despair."
Beto vs. Democrats: Texas Lawmaker Frequently Voted to Help Trump and GOP
Co-published by The Guardian and Newsweek
How Beto O'Rourke, a potential Democratic candidate for president, has undermined his own party's efforts to halt the GOP agenda.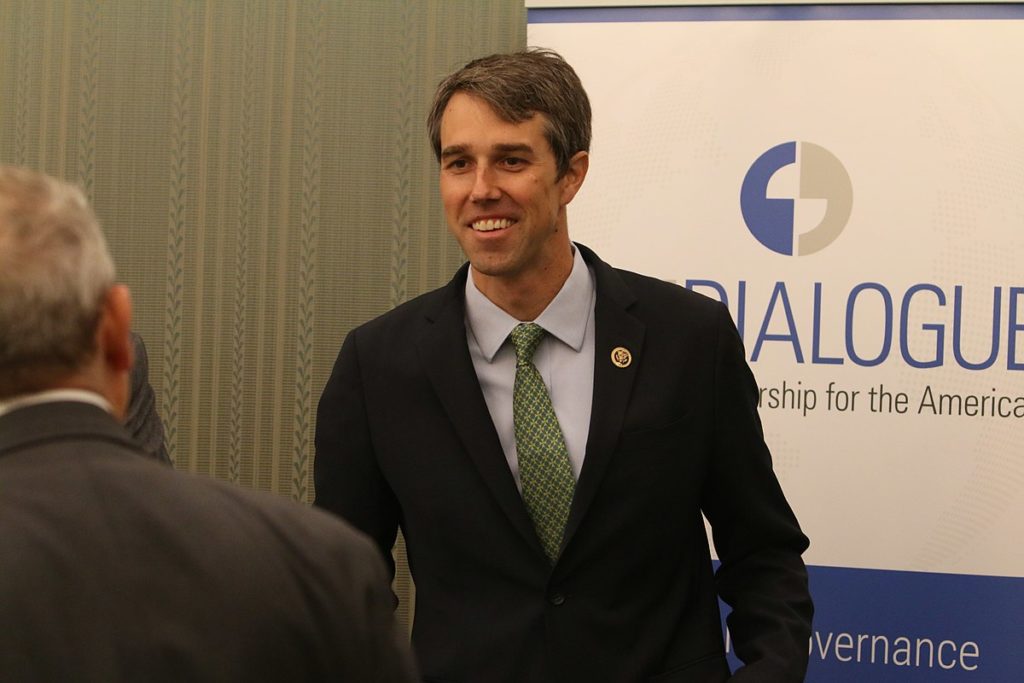 ---
A rising Democratic star has voted for GOP bills that Trump critics say have aided big banks, undercut the fight against climate change and supported the president's anti-immigrant agenda.
---
Co-published by The Guardian and Newsweek
Following Beto O'Rourke's spirited run for the U.S. Senate, powerful voices in the Democratic Party establishment have touted the outgoing Texas congressman as a 2020 presidential candidate who, as the party's standard-bearer, would offer a vision of America contrasting against that of Republicans. However, a Capital & Main review of congressional votes shows that even as O'Rourke has represented one of the most Democratic congressional districts in the entire country, he has in many instances undermined his own party's efforts to halt the GOP agenda, frequently voting against the majority of House Democrats in support of Republican bills and Trump administration positions.
Capital & Main reviewed the 167 votes O'Rourke has cast in opposition to the majority of his own party in the House during his six-year tenure in Congress. Many of those votes were not progressive dissents alongside other left-leaning lawmakers but were instead votes to help pass Republican-sponsored legislation. In many cases, Democratic lawmakers said that those measures were designed to help corporate interests dismantle Obama administration programs and regulations.
---
O'Rourke's votes for Republican tax, trade, health care, crime- and immigration-related legislation underscore his membership in the pro-business New Democrat Coalition.
---
Amid persistently high economic inequality and a climate change crisis, O'Rourke has voted for GOP bills that his fellow Democratic lawmakers said reinforced Republicans' tax agenda, chipped away at the Affordable Care Act, weakened Wall Street regulations, boosted the fossil fuel industry and bolstered Trump's immigration policy. Consumer, environmental, public health and civil rights organizations have cast legislation backed by O'Rourke as aiding big banks, undermining the fight against climate change and supporting Trump's anti-immigrant program. During the previous administration, President Barack Obama's White House issued statements slamming two GOP bills backed by the 46-year-old Democratic legislator.
O'Rourke's votes for Republican tax, trade, health care, criminal justice and immigration-related legislation not only defied his national party, but also at times put him at odds even with a majority of Texas Democratic lawmakers in Congress. Such votes underscore his membership in the New Democrat Coalition, the faction of House Democrats most closely aligned with business interests.
O'Rourke did not respond to Capital & Main's questions about his votes.
The possibility of an O'Rourke presidential candidacy has been boosted in recent weeks by former Obama aides and fundraisers, as well as by Third Way — a finance-industry funded think tank that previously made headlines deriding Democratic U.S. Sen. Elizabeth Warren. He has also been lauded by former Hillary Clinton aide Neera Tanden of the Center for American Progress — a Democratic think tank whose officials recently slammed Republican tax and immigration legislation that O'Rourke voted for. Much of the party elite's support for an O'Rourke candidacy has not mentioned his policy record or agenda.
In the last two years, O'Rourke was among the top fifth of all lawmakers voting against the majority of his party. FiveThirtyEight has calculated that in that same time period, O'Rourke has voted for the Trump administration position on legislation roughly 30 percent of the time. The website said that is above what analysts predict would come from a legislator representing a district as Democratic as O'Rourke's. For comparison, O'Rourke's congressional district votes more Democratic than most districts in Massachusetts, according to the Cook Political Report.
Each vote reviewed below was one in which O'Rourke broke from the majority of legislators in his own party.
Consumer Protection
Since its creation in 2010, the Consumer Financial Protection Bureau has been under relentless assault by Republicans, who have sought to help the financial industry limit its authority. At times, they have found an ally in O'Rourke.
---
Echoing the GOP's line of attack on the Consumer Financial Protection Bureau, the Texas Democrat faulted the agency for a "lack of openness."
---
In one instance, the Texas Democrat helped the GOP challenge the agency's efforts to combat discriminatory lending practices. At issue was a 2013 CFPB bulletin asserting its "authority to pursue auto lenders whose policies harm consumers through unlawful discrimination." The agency said, "Research indicates that markup practices may lead to African Americans and Hispanics being charged higher markups than other, similarly situated, white consumers."
The move — and a subsequent CFPB enforcement action against a major auto lender — sent a shockwave through the financial industry. Republicans issued a report criticizing the rule, and in 2015 introduced legislation to repeal it. Civil rights groups such as the NAACP opposed the GOP measure and House Democrats said it was designed to halt "recent actions to root out discriminatory practices among auto lenders."
Democrat Eleanor Holmes Norton, a former chairwoman of the Equal Employment Opportunity Commission, said in a congressional floor speech that the Republican legislation would limit regulators' "ability to protect consumers from racial discrimination in the auto lending market and give auto dealers a leg up in charging higher interest rates." The Obama White House issued an official statement of administration policy, saying it strongly opposed the Republican bill, because the CFPB guidance at issue would "ensure customers are not charged disproportionately higher prices for auto loans because of their race, color, religion or other characteristics that should have no bearing on loan decisions."
O'Rourke nonetheless officially co-sponsored the bill and voted for it. Echoing the GOP's line of attack on the CFPB, the Democrat faulted the agency for a "lack of openness," which he asserted had created "uncertainty, criticism of the CFPB's conclusions, and has made loans more expensive to borrowers." While O'Rourke later voted against using the Congressional Review Act to kill the CFPB's regulation, the original bill he voted for set the stage for the GOP to repeal it under Trump.
Also in 2015, O'Rourke voted for a separate Republican bill that Democratic legislators said was designed to delay a CFPB regulation and weaken lending disclosure protections for home mortgage borrowers. California Rep. Maxine Waters, the senior Democrat on the House Financial Services Committee, said the bill would make it harder for consumers to sue lenders when they have been misled, which represented "a drastic departure from current law" under the longstanding Truth In Lending Act.
The Obama administration agreed, issuing a veto threat declaring that the GOP bill aimed to "unnecessarily delay implementation of important consumer protections designed to eradicate opaque lending practices that contribute to risky mortgages, hurt homeowners by removing the private right of action for violations, and undercut the Nation's financial stability."
A day after that veto threat, the bill passed with the support of O'Rourke, who said, "I believe it is a practical, short-term compromise that will provide long-term benefits to consumers in the United States." He argued that the GOP legislation would allow regulators to "continue working with banks to ensure that they are ready to fully comply with the law" and was designed to guarantee that "consumers applying for home mortgages are given all the information they need."
In addition to votes on CFPB-related issues, O'Rourke has also occasionally sided with Republicans on food labeling laws.
In 2015, for instance, he was one of 66 Democrats who voted for a Republican bill "to repeal country of origin labeling requirements with respect to beef, pork, and chicken," according to the bill's text. In the legislation's committee report, the GOP asserted that the bill was necessary to avoid retaliation from other trading partner countries. Rep. Marcy Kaptur, D-Ohio, argued that lawmakers "should not let a few meatpacking companies use trade disputes as an excuse to gut important consumer protections and the rights of farmers in this country…our people deserve a right to know where their food is produced and where it comes from."
The next year, Republicans brought forward a bill that Democrats said would undermine provisions in the Affordable Care Act requiring restaurants to disclose nutritional information. Public health groups such as the American Cancer Society and the American Heart Association asked Democrats to oppose the bill, and O'Rourke's fellow Texas Democratic Rep. Sheila Jackson Lee gave a floor speech asserting that it would "reduce the likelihood that consumers will receive clear and consistent calorie information at chain food service establishments."
O'Rourke was one of only 33 Democrats to vote for it.
Fossil Fuels/Energy
During his Senate race, O'Rourke was lauded for his rhetoric about the threat of climate change. In Congress, he has questioned the safety of natural gas fracking, and he gets high ratings from the League of Conservation Voters.
---
O'Rourke helped Republicans vote down Democratic legislation to restrict the federal government from taking steps that could open up parts of the eastern Gulf of Mexico to offshore drilling.
---
But while climate scientists say policymakers must halt new fossil fuel exploration, O'Rourke has pushed back against the notion that the world must decide between carbon emissions and clean energy. Instead, he has insisted that "we can reject the false choice between oil and gas and renewable energy." Meanwhile, he has cast key votes with Republicans to boost the fossil fuel industry whose carbon emissions are at the root of the crisis.
For instance, O'Rourke was one of only a handful of House Democrats who twice voted for Republican bills to lift the 40-year-old oil export ban.
During the legislative debate over lifting the ban, the Democrats' committee report argued that "the extreme approach taken by this bill not only repeals current crude export restrictions, but also ensures that no export restrictions – for any reason – could be implemented or enforced in the future." The Democratic report, authored by House Commerce Committee ranking Rep. Frank Pallone, D-N.J., added that "the vaguely drafted provisions of the bill could have potentially vast consequences for consumers, the environment and climate change, and national security."
That argument proved to be convincing to many Texas Democrats. On one of the votes, 5 out of 11 Texas Democratic lawmakers opposed the bill. On the other vote, seven Texas Democrats opposed the bill, with O'Rourke among only three who supported it. O'Rourke's 2018 Senate campaign website boasts that "Beto voted to repeal the Crude Oil Export Ban to support our economy and national security."
Passage of the O'Rourke-backed legislation was followed by a tripling of petroleum exports. With the export ban lifted, a recent report from the International Energy Agency projected that the United States will be exporting five million barrels of oil a day by 2023 — all while scientists warn of catastrophic effects of carbon emissions.
At the same time, O'Rourke helped Republicans vote down Democratic legislation to prevent drilling in the eastern Gulf of Mexico, and he backed a separate GOP bill to speed up natural gas exports, which Pallone argued would "exacerbate climate change by encouraging more fossil fuel extraction."
He also supported GOP legislation that Democrats said was constructed to protect the utility industry. That bill was introduced the year before the recent California wildfires renewed questions about utility liability. At the time, Republicans said the measure was designed "to ensure reliable electricity service and reduce the risk of fires and fire hazards caused by inadequate vegetation management" in areas where power lines cross federal lands.
Repeating charges made by Democrats in the bill's committee report, Arizona Democratic Rep. Raul Grijalva said during the floor debate: "The bill waives liability for companies that start forest fires or cause other damage. This is nonsense and shifts an incredible burden and risk onto American taxpayers."
O'Rourke was one of 69 Democrats to support the bill, which passed.
Immigration & Criminal Justice
In representing the border city of El Paso, O'Rourke has been an outspoken advocate for immigration reform. In recent days he has used his platform to call for public pressure on the Trump administration to shut down an immigrant detention center in Tornillo, Texas and he made headlines slamming the Trump administration's overall immigration policy. His Senate campaign website said he wants to "pass the DREAM Act and ensure that undocumented immigrants who were brought here as children, known as 'Dreamers,' find a permanent home and citizenship in the U.S." It also declared that he wants to "end the militarization of our immigration enforcement system."
However, he was one of a group of Democrats who broke party ranks to support Republican legislation to waive requirements for Customs and Border Protection (CBP) agents and job applicants to take polygraph tests — a proposal that was part of the Trump administration's plan to assemble a deportation force.
Polygraph tests have been part of CBP's efforts to confront the corruption and misconduct that have plagued the agency in recent years. A 2012 Government Accountability Office report found that between 2005 and 2012, "144 current or former CBP employees were arrested or indicted for corruption-related activities." The report noted that CBP uses polygraph tests as part of employment background checks "to mitigate the risk of employee corruption and misconduct" — and it recommended that the agency consider expanding the tests. The report specifically noted that CBP internal affairs officials were expressing "concerns about the suitability of the officers and agents hired during [employment] surges because most of these officers and agents did not take a polygraph examination."
In April of 2017, the Trump administration issued a memo pushing for authority to waive the polygraph tests in order to expedite the hiring of thousands of new CBP agents. Critics immediately raised red flags — the American Immigration Lawyers Association said it was a plan "to water down hiring standards." Tom Jawetz, the Center for American Progress' Vice President for Immigration, told Univision that "many agents brought on beforehand who had not gone through a polygraph were cooperating with cartels and subject to corruption." James Tomsheck, the CBP's former head of internal affairs, called the idea of waivers "preposterous" in light of what the polygraph tests had been finding.
Compared to other law-enforcement agencies, "a larger number of people failed the exam, but the admissions of the applicants who failed the exam were hair-raising," Tomsheck told The Nation. "The most shocking, frankly terrifying, were the many applicants who admitted that they were infiltrators. That they actually worked for a drug-trafficking organization and had for some period of time. They had been directed to apply for the job solely for the purpose of feeding information back to the criminal organization they worked with."
Two days after the Trump administration's memo, Republicans introduced legislation to allow the polygraph tests to be waived. The bill — which did not even get a committee hearing — was authored by Arizona Republican Rep. Martha McSally, an immigration hardliner and supporter of a border wall. During the floor debate, she described the measure as a necessary step to "provide CBP with immediate relief so they are able to quickly, yet judiciously, hire officers and agents."
Democrats adamantly objected. New Mexico Democratic Rep. Michelle Lujan Grisham — the chairwoman of the Congressional Hispanic Caucus — said "eliminating the critical polygraph requirements for certain CBP applicants only undermines our Nation's safety, given this agency's historic connection to organized crime, drug cartels, and corruption." She asserted that "no other federal law enforcement agency in the country—not the FBI, DEA, ATF, or Secret Service—makes any exceptions to their polygraph exam."
Rep. Luis Gutierrez, D-Ill., declared: "Anyone who votes for this bill is voting to support and implement Donald Trump's views on immigration, his desire to militarize our southern border, and his fantasy of a mass deportation force. You cannot spin it any other way. If we want to lower the standards for screening and hiring CBP officers, eliminate checks that could help weed out candidates with criminal histories or criminal intentions, and water down the integrity of this important national security source, this bill is for you."
O'Rourke opted to join Republicans in voting for the bill, which passed. In a statement after the vote, he echoed McSally's rationale for the legislation, asserting that to address staffing shortfalls, the bill was necessary to "help speed up the hiring process and provide the CBP Commissioner additional authorities to recruit and hire quality CBP officers and Border Patrol agents."
---
O'Rourke joined Republicans to pass legislation making the attempted murder of a law enforcement officer punishable by death.
---
During the same two-month stretch, O'Rourke also broke ranks from the majority of his party in supporting another GOP measure on law enforcement — legislation that, according to GovTrack, would "add the killing or attempted killing [of] a law enforcement officer to the list of aggravating factors in federal death penalty cases."
The Leadership Conference on Civil and Human Rights said the bill was "an unnecessary and misguided attempt to politicize the unfortunate deaths of law enforcement officers and could ultimately exacerbate existing tension between law enforcement and the communities they serve, especially African Americans."
Rep. Jerry Nadler, D-N.Y., argued that it would change the fundamental threshold for capital punishment by "impos[ing] a death penalty for attempted murder." He declared: "I am not aware that we have in the law, anywhere, a death penalty for an attempted crime; and here, we are establishing a death penalty for an attempt, an unsuccessful attempt."
O'Rourke was one of 48 Democrats to join Republicans in supporting the legislation, which passed.
Regulating Wall Street
Since the aftermath of the 2008 financial crisis, Republicans and bank lobbyists have been waging a campaign to whittle away the landmark Dodd-Frank legislation that instituted modest financial regulations designed to ward off another crisis. O'Rourke has a somewhat mixed record on financial issues, according to the financial watchdog group Americans for Financial Reform (AFR). At times he has voted with Democrats to protect existing regulations. Still, he has also frequently aided the GOP in some of its efforts, casting six votes for bills that Democrats say were designed to help bank lobbyists deregulate Wall Street.
---
In 2014 and 2018 O'Rourke cast votes for GOP bills that weakened the "Volcker Rule," which aims to prevent financial firms from using depositors' savings for their own speculative trading.
---
For instance, in 2014 and 2018 O'Rourke cast votes for GOP bills that included provisions weakening the so-called Volcker Rule, which aims to prevent financial firms from using depositors' savings for their own speculative trading.
AFR sent a letter to lawmakers warning that the 2014 bill "contains a number of potentially significant deregulatory measures." Among the most problematic provisions, said the group, were those that "would deregulate international derivatives markets"; "would greatly weaken the CFTC's ability to protect against" inappropriate transactions; and "cut off the ability of the SEC to include needed investor protection measures as part of their regulatory efforts." The letter warned that the bill's "weakening of the Volcker Rule can be expected mainly to benefit large Wall Street banks that wish to find an end run around proprietary trading restrictions."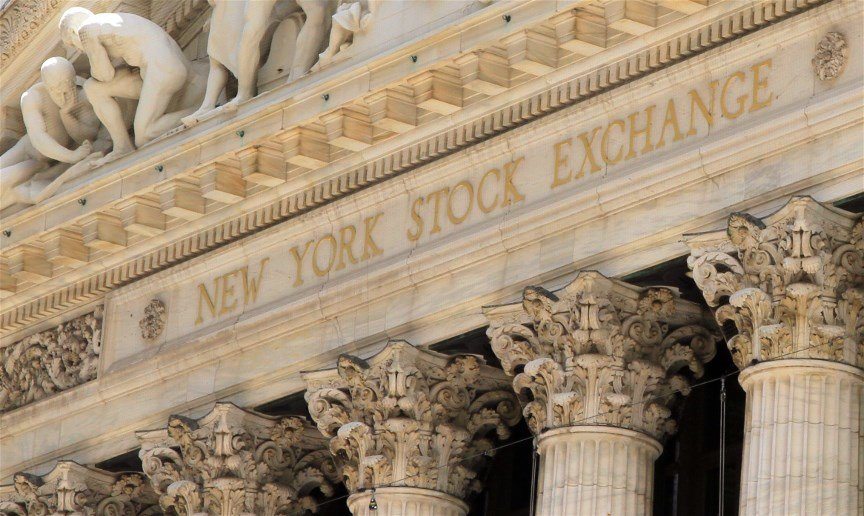 In the debate over the 2018 bill, Democratic lawmakers on the House Financial Services Committee noted that the legislation was "the latest attempt to weaken the Volcker Rule, a cornerstone of Wall Street reform enacted in the wake of the financial crisis."
Also in 2017 and 2018:
– O'Rourke voted for GOP legislation that Democrats said would empower financial institutions to shield themselves from bank examiners. House Democrats on the Financial Services Committee described the bill as one trying to "postpone material supervisory determinations by the bank's regulator" and "make it more likely that megabanks would be able to escape or delay accountability for egregious violations of federal laws protecting consumers and the economy." AFR begged lawmakers to oppose it, saying: "The impact of this legislation in weakening bank supervision would be especially great at the nation's largest banks. Its effect would be to substantially increase the risk of systemic problems, and of unfair and predatory treatment of consumers."
– O'Rourke voted for a package of Republican bills that Democrats said would reduce independent audits of corporations, deregulate stock exchanges and restrict regulators' ability to monitor high-frequency trading. The legislation followed a series of "flash crashes" that sent stock prices tumbling and that prompted new rules from the Securities and Exchange Commission. Less than two years before the GOP legislation, former Democratic U.S. Sen. Ted Kaufman warned that unless regulators strengthened their oversight, the economy was vulnerable to a repeat of the flash crashes. O'Rourke supported the GOP bill, even though Rep. Waters pointed out that the GOP legislation "would ease the ability of high frequency traders to manipulate the stock markets undetected [and] encourage a regulatory race-to-the-bottom at our nation's stock exchanges."
– O'Rourke voted for a Republican bill to permit larger number of bank holding companies to take on more debt. In a sentiment echoed by House Democrats, AFR noted that the policy would allow larger banks to "more easily acquire smaller community banks, reducing the number of independent community banks."
---
O'Rourke voted for a Republican bill to weaken requirements for financial firms to inform customers that their personal information is being shared with third-party corporations.
---
– O'Rourke voted for a Republican bill to weaken requirements for financial firms to inform customers that their personal information is being shared with third-party corporations. The vote on the deregulatory legislation — which was backed by Wall Street lobbying groups — came only weeks after Equifax exposed millions of Americans' personal information to hackers. Republicans argued that the bill was necessary to reduce "the regulatory burden upon, particularly, our struggling community financial institutions, our community banks, and credit unions."
Democrats on the Financial Services Committee urged a "no" vote, arguing that the bill "would eliminate meaningful, clear disclosures to consumers about their privacy rights, including their ability to opt-out from having their information sold to unaffiliated third party companies."
Trade
In 2015, congressional Democrats, labor unions, environmental groups and consumer organizations were frantically trying to block a Republican measure to pass Trade Promotion Authority, which provides presidents more unilateral power to negotiate trade deals, with less input from Congress.
---
In 2015, Beto broke ranks with unions and environmentalists by voting to pass the Trade Promotion Authority, which provides presidents more unilateral power to negotiate trade deals.
---
The measure — backed by a powerful corporate lobby — was particularly fraught because it was seen as a prerequisite for the Trans Pacific Partnership. That proposed 12-nation trade deal had become a source of national debate, because — among other things — it included controversial provisions to empower foreign corporations to use international tribunals to overturn local, state and federal laws.
During the floor debate, the opposition was led by Rep. Sander Levin, D-MI, who argued that a "yes" vote meant "saying 'fine' to giving private investors in growing numbers the ability to choose an unregulated arbitration panel instead of a well-established judicial system in order to overturn local or national health or environmental regulations."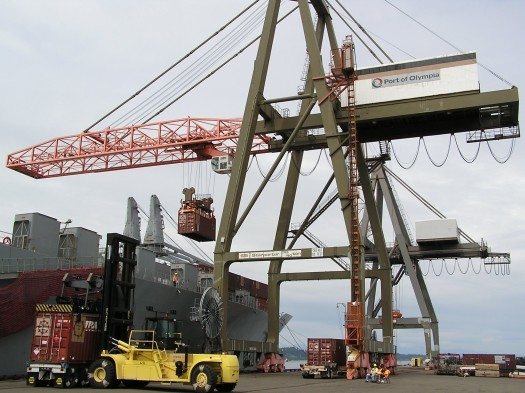 Rep. Nydia Velasquez, D-N.Y., similarly argued that "we are being asked to vote for an agreement that will cost jobs, undermine environmental protections, and erode workers' rights, all in the name of so-called free trade." The vote, she said, "comes down to a simple question: Are you going to side with Wall Street, large corporations, and their lobbyists, or will you stand with working families in your district?"
In the end, the opposition was not enough — TPA passed twice by razor-thin margins. Once again O'Rourke broke ranks with House Democrats and most of the Texas Democratic delegation to cast crucial votes to pass the GOP bill.
In the aftermath, O'Rourke — who has also been a promoter of the North American Free Trade Agreement — refused to concede that his vote was a sign of support for the TPP.
"My vote for TPA is not a vote for TPP and does not give the President the authority to commit this country to TPP," he said in a statement at the time. "In fact, if the President fails to meet the ambitious objectives defined in TPA, I will vote against TPP."
Health Care
Along with legislation to fully repeal large portions of the Obama-era Affordable Care Act, Republicans have also mounted a death-by-a-thousands-cuts strategy against the landmark legislation. O'Rourke has been a supporter of improving Obamacare, expanding Medicaid and adding a public option to compete with private insurance. In three instances, though, he broke with the majority of House Democrats to help Republicans, and in one instance, he backed a GOP bill Democrats said was designed to prop up the Trump administration's attempts to replace Obamacare.
The ACA established the Independent Payment Advisory Board to recommend ways to reduce Medicare spending. In the words of its chief proponent, former Sen. Jay Rockefeller, D-W.Va., the board "was created to protect Medicare for seniors – by improving the quality of Medicare services and by extending the life of Medicare for years to come."
---
O'Rourke defied his party and twice voted to kill the Independent Payment Advisory Board, after Sarah Palin cited it as proof that the Affordable Care Act was creating "death panels."
---
According to the nonpartisan Center on Budget and Policy Priorities, the language creating the board prohibited it from proposing rationing, reduced benefits, higher premiums or restricted eligibility. Despite those safeguards, Republicans led by former vice presidential nominee Sarah Palin soon pointed to the board as proof that Democrats were aiming to create "death panels." In a 2010 Wall Street Journal op-ed, Palin asserted that the board would create "'death panel'-like rationing" that makes "bureaucrats, not medical professionals, the ultimate arbiters of what types of treatment will (and especially will not) be reimbursed under Medicare."
As that mythology spread throughout conservative media, Republicans in 2015 and 2017 brought up legislation to stoke those fears and eliminate the board.
Representing Democrats on the Ways and Means Committee, Rep. Richard Neal, D-Mass., wrote in the bill report that the legislation was part of "Republicans' piecemeal attempt to dismantle the health reform."
O'Rourke defied his party and twice voted with Republicans to kill the board. He also officially co-sponsored both measures. He additionally broke with his party by voting for a separate Republican measure to require more reporting about health exchange enrollment. Pallone, the New Jersey Democrat, cast the legislation as an effort to drown federal officials in unnecessary paperwork and "impede the efforts of the administration to implement the Affordable Care Act."
A few years later, when Republicans were pushing to replace the ACA with Trump's American Health Care Act (AHCA), O'Rourke voted for Republican legislation to provide special tax credits for COBRA benefits — an initiative that Democrats said was part of the larger Trump scheme to kill off the ACA and eliminate protections for Americans with preexisting conditions.
"The AHCA would allow insurers to charge older Americans up to five times more than they charge younger Americans," Neal said during the floor debate. "The tax credits in [the bill] would not make COBRA coverage any more affordable for the American people. In addition, it could potentially weaken the risk pool coverage because it would encourage older and sicker workers to remain on COBRA that could hurt small businesses. This is simply a backdoor way for States to discriminate against existing conditions."
Taxes
In 2017, O'Rourke joined his party in voting against President Donald Trump's tax cut package, which delivered big benefits to corporations and the wealthy. His Senate campaign website cited deficit concerns about those tax cuts' cost.
---
O'Rourke again broke ranks with House Democrats — and the Texas Democratic delegation — to vote for GOP tax cuts.
---
But that was not the end of the story for Republicans. Within months, they began pressing a new package of tax cuts that Democratic groups, such as the Center for American Progress, deemed the "Tax Scam 2." One piece of that package was a proposal that a critical Los Angeles Times editorial said "would carve out a new tax shelter for start-up businesses."
As Democrats sought to present a unified front against the new GOP tax cuts, O'Rourke broke ranks with House Democrats — and most of the Texas Democratic delegation — to vote for the GOP legislation. He supported the initiative, even though the Congressional Budget Office warned that the bill would expand the deficit.
---
Copyright Capital & Main