New California Schools Chief: Tony Thurmond
On Saturday Assemblymember Tony Thurmond declared victory in his campaign to become California's next Superintendent of Public Instruction.
---
UPDATE, Nov. 19: With late-ballot counting giving Tony Thurmond an insurmountable lead over opponent Marshall Tuck, Thurmond declared victory Saturday in the race for California Superintendent of Public Instruction. Tuck had earlier conceded and sent a congratulatory message to Thurmond. This morning, according to the California Secretary of State's website, Thurmond leads Tuck by 155,000 votes. The following story was written the morning after election day, when Tuck enjoyed an 86,000-vote edge.
---
It began as a referendum on California public education and concluded as the most expensive schools race in history. As of Wednesday morning, the election of a new California Superintendent of Public Instruction was too close to call.
In California, where about 30 to 40 percent of mail-in ballots are typically still en route on election night, a clear winner now hinges on the U.S. Postal Service and a tally of provisional ballots over the coming days.
Though the nonpartisan race featured two ostensibly liberal Democratic challengers vying for an influential, albeit "soft power" job as head of the California Department of Education, the candidates campaigned from opposite sides of a vast ideological divide. Progressive Assemblymember and former social worker Tony Thurmond, who was backed by teachers and around $13 million in union independent expenditures, ran as a champion of low-income families and as the best bet for traditional neighborhood public schools, operating in fiscally strained districts, to get the resources they need to succeed. (Disclosure: Teachers unions that supported Thurmond are financial supporters of this website.)
Former charter school operator and businessman Marshall Tuck was making his second try for state schools chief after being defeated by incumbent Tom Torlakson in 2014 by some 260,000 votes. In that race, Tuck's embrace of charter schools and the Vergara v. California lawsuit's attack against teacher workplace protections earned him the support of the charter school lobby — and a then-record breaking $10.4 million in super PAC spending by some "school choice" billionaires. This time out, two billionaire PACs upped that ante to a titanic $28.8 million, which together with a strategy of appealing to Republicans and the California Trump base, today gives Tuck a 1.4 percent edge over Thurmond.
Even should Tuck ultimately prevail, it will put him at odds with much of the K-12 education agenda of governor-elect Gavin Newsom, who campaigned on a pledge of greater charter accountability and transparency. During the primary season, Newsom earned the bitter enmity of the charter industry by supporting curbs on its unregulated proliferation. With nearly 1,300 schools and a deregulation climate that has invited fraud and been likened to the Wild West, California is already the largest charter state in the nation, albeit with little unambiguous evidence that the schools are delivering promised equity for the state's most disadvantaged students.
---
Copyright Capital & Main
CA-48: Harley Rouda Leads Dana Rohrabacher in Orange County Squeaker
The election of 2018 has fundamentally changed the comfortable district's politics, engaging voters who either sat out previous elections or voted without thinking too hard.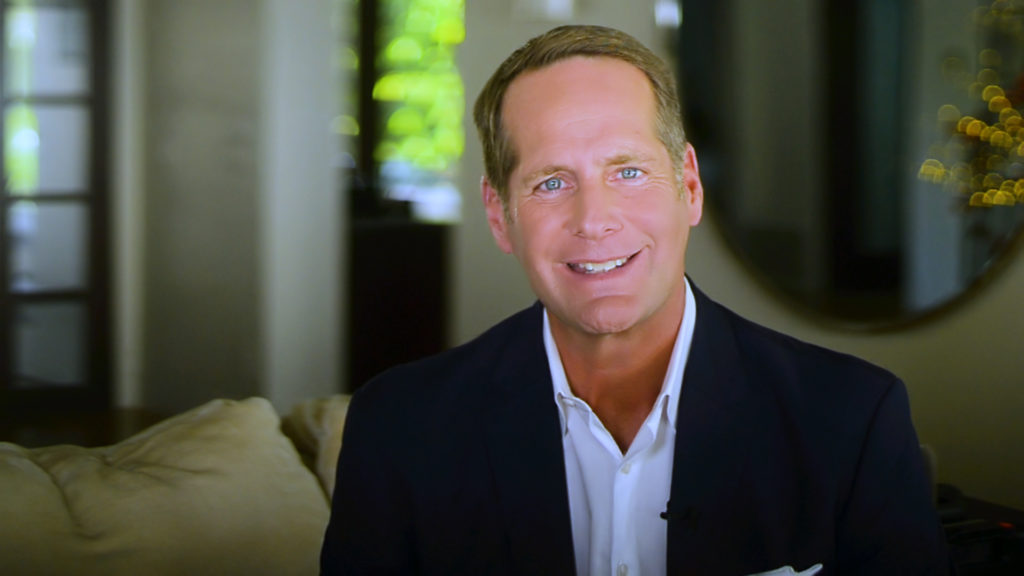 You might say 2018 is the year Rep. Dana Rohrabacher became notorious. Not that he wasn't well-known before: Rohrabacher's political life has been riven with controversy, including a check-kiting scandal and an open alliance with disgraced lobbyist Jack Abramoff. But until now, none of it seemed to matter: His coastal Orange County constituents have elected him for 15 consecutive terms through three rounds of redistricting, always by healthy-to-landslide margins.
Then came Trump, Russia and Robert Mueller. The special counsel's investigation of Russia's interference in the 2016 election put an uncomfortable spotlight on the former Reagan speechwriter and his longstanding affection for the Kremlin. Last May, The New York Times revealed that the congressman even has a code name.
Rohrabacher's hold over his district continued to weaken. Despite opposing the 2017 tax cuts — crafted by his Republican colleagues but unpopular in his upper-middle-class district — Rohrabacher secured less than a third of the vote in the June top-two primary. Democrats feared that their votes would be too diluted among eight candidates to grab a berth in the general election, but businessman Harley Rouda finished second, securing a spot for the Dems. Subsequent events — including a spoof documentary by Sacha Baron-Cohen in which Rohrabacher seemed to endorse arming school children — eroded the incumbent's popularity even more.
By the time the polls closed in California Tuesday night and Rouda pulled ever so slightly ahead, the U.S. House of Representatives was firmly within the Democratic Party's grasp for the first time since 2010. To some, Rouda's apparent 1.4 percentage-point win (the race had not been officially called at press time) might have been anti-climactic. Not so for activist Bethany Webb, who has spent every Tuesday afternoon since January 2017 protesting on the idyllic promenade in front of Rohrabacher's Huntington Beach office. "There are so many of us who have been on the ground working so hard for so long," she says. "To us, it means everything."
Even putting aside Rouda's success, Webb says, the election of 2018 has fundamentally changed the comfortable district's politics, engaging voters who either sat out previous elections or voted without thinking too hard. "Many, many more people know who their congressperson is, know who their assemblyperson is — their sheriff, their D.A. We think 2020 could be even better."
---
Copyright Capital & Main