California's Air and Coast: A Buyer's Market
While the media distract us with the shinier attractions of the presidential-candidate road shows, the dirty work of politics continues in the shadows. I do not mean to diminish the importance of who gets elected or even nominated, but the secret and behind-the-scenes work often makes for decisions that change public policy in favor of the rich and powerful. Those shifts impact our lives in a big way, as two recent examples in California illustrate.
Most recently, the South Coast Air Quality Management District (AQMD) upended its mission to clean our air. First the old Democratic majority opposed its staff's recommendation for tougher rules that would govern the fossil-fuel industry. They watered them down. Then two months later, and with an even more pro-business Republican majority, the board went into closed session and fired its long-time executive officer. Praised by environmentalists, even though they often disagreed with him, he had faithfully pursued the AQMD's goals while balancing the impact on industry. That was, apparently, not good enough for the fossil-fuel lobby.
According to the Los Angeles Times, the looser rules benefiting oil companies that the AQMD adopted came from a two-page memo written by the Western States Petroleum Association and other business groups. The new plan postpones the installation of expensive air cleaning devices and other efforts to control emissions.
A few weeks earlier the California Coastal Commission fired its long-time executive director.
The Coastal Commission signaled its intention to terminate its director when it approved a controversial ridge-line development project in Malibu proposed by The Edge, the U2 guitarist. During the whole escapade, our "environmental governor" had no comment. Since he and the legislature appoint all the board's members, we can imagine that somebody knew what was up.
How did this happen in this environmentally conscious state? These decisions came thanks to political manipulation in the shadows.
The AQMD's governing board is chosen by state officials and governments of the district's four member counties. Last year Orange County leaders voted to dump their long-time representative and replace him with a Republican councilman who was outspokenly pro-business and anti-regulation. About the same time, cities in the Inland Empire decided to do the same. They dropped a clean air advocate in favor of the Republican mayor of Highland, who worries more about regulatory impacts on the economy than the air his constituents breathe. Suddenly, the board had a new majority, one that supported fossil fuels over clean air.
The Coastal Commission coup was a great day for developers and others who have long wanted fewer restrictions on building along the coast. Their lobbyists and lawyers offer perks and campaign donations to people charged with protecting our coastline. One commissioner got to meet The Edge himself, even flying to Ireland for pictures with the rock star and to attend a U2 concert. Others – who are also elected officials from far-flung parts of the state – have been accepting donations for their campaigns from sources representing business before the commission, the Los Angeles Times reported. That has smoothed the way for wealthy and powerful interests to get what they want at the expense of the people whose health these board members are sworn to protect.
In a democracy, lobbyists should have access to decision-makers to present their case. But too often money and power corrupt the process. Corruption occurs because these interests hold more wealth than most local elected officials have ever seen. It happens because a few perks – a round of golf at an elite country club, a small donation to a reelection campaign or a trip somewhere – feel good. It's harder to say no when you've been schmoozed like that.
While not illegal, the kind of influence-peddling that occurs at the Coastal Commission and the AQMD takes place in the shadows, offstage where no one sees it. As Jungian psychologists teach, when the shadow side of the psyche remains unknown and unexplored, the bad behavior pokes up in unexpected places. When it happens in the political realm, it taints democracy and, in these instances, hurts our environment and people.
The shadows fall because the glare of media light focuses on the big newsmakers, like presidential candidates. Too often the small actions sneaking around the edges get ignored. By the time we learn about it, if we learn about it at all, the change has happened and the damage has been done. That's why people, neighborhoods and advocates must constantly shine a light into the dark recesses of our public life. That's why the struggle for justice never ends.
---
(Photo: California Coastal Commission)

Did Disneyland Try to Sink a Bill Protecting Workers from Lead Poisoning? 
Why would Disneyland, which hosts thousands of kids every day, be part of an effort to defeat a bill that simply requires reporting of blood-lead levels high enough to produce heart disease and serious brain disorders?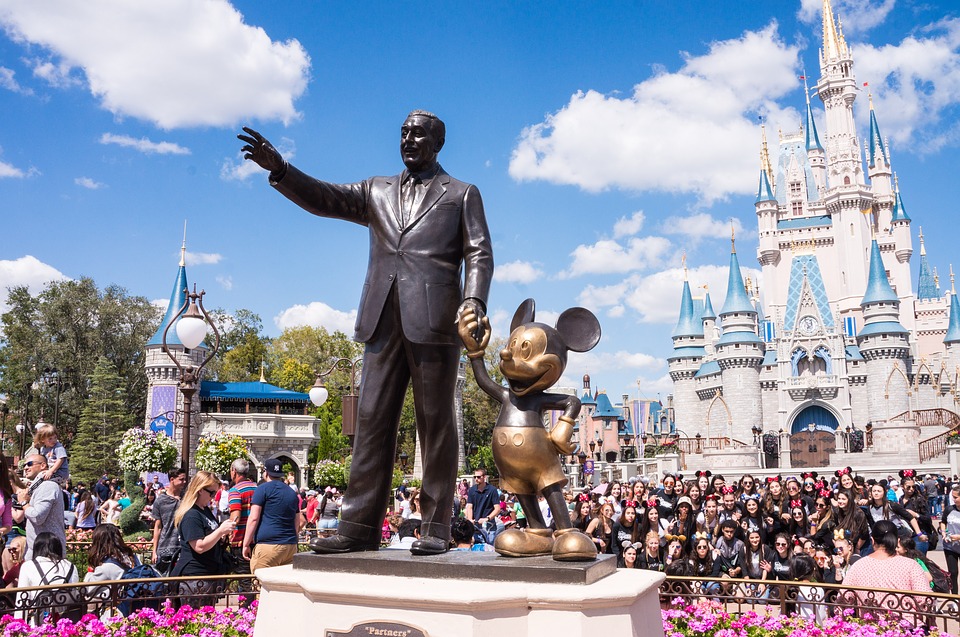 When Assemblyperson Ash Kalra (D-San Jose) learned about Capital & Main and USC's Center for Health Journalism investigation into how hundreds of workers at the former Exide Battery Recycling Plant near downtown Los Angeles became victims of lead poisoning, he created a modest bill to try and ensure it wouldn't happen again.
Among our report's revelations was the fact that the California Department of Public Health was aware of thousands of troubling blood tests revealing high levels of lead, but failed to tell the Division of Occupational Safety and Health (Cal/OSHA) about the problem.
Kalra's bill, Assembly Bill 2963, requires that the Department of Health inform Cal/OSHA when workers have seriously elevated blood levels and Cal/OSHA performs inspections.
The bill has had clear sailing until now, easily passing in the Assembly Labor Committee in March and winning unanimous approval from Democrats on the Appropriations Committee last week. But as the worker-protection measure headed to a crucial floor vote this week, a coalition of industry groups, one of which includes the iconic Disneyland Resort, worked the halls of the Capitol to kill the bill. The lobbying effort nearly prevailed: AB 2963 passed by a single vote Wednesday evening and now faces what is certain to be a battle in the California state Senate.
So why would Disneyland, which hosts thousands of kids every day, be part of an effort to defeat a bill that simply requires reporting of blood-lead levels high enough to produce heart disease and serious brain disorders? A May 29 letter endorsed by 15 industry groups, including the Battery Council International, the California Chamber of Commerce and the California Hotel and Lodging Association (which includes a Disneyland Resort vice president on its board) argues that California's current system to protect employees, depending largely on voluntary compliance, is working just fine.
The letter states: "Perversely, AB 2963 would transform this existing well-functioning public health program into an enforcement program that creates an allegation of a serious violation where none exists in Cal/OSHA law and the workplace may not even be the source of exposure."
The bill will be costly, the opposition letter also says, with an estimated price tag of $267,000 to implement and requiring Cal/OSHA to hire one or two additional inspectors.
"That's a small price to pay" said Bill Allayaud, California Director of Government Affairs for the Environmental Working Group, which is trying to keep moderate Democrats from being swayed by the industry lobby.
"The California Chamber of Commerce and their allies are misrepresenting what the bill does and convincing industries like the hotel industry to lend their name to the fight, even though this bill would have zero impact on hotels," Allayaud said. "The law focuses on workplaces where lead is in heavy use, like firing ranges and battery recycling facilities where workers are actually being impacted by a dangerous neurotoxin.  Besides, I can't imagine [that] parents who visit a resort like Disneyland would want their kids anywhere near lead if found at the levels that would have employees testing at the alarm bell level. Who wouldn't want an OSHA inspection in that case?"
Suzi Brown, vice president of communications at Disneyland Resorts, said that the "California Lodging Association is just one organization that we are involved with. As you can imagine we are involved with many trade organizations." Brown said that Disney vice president Elliot Mills, who sits on the association's board, was not present for the vote to oppose AB 2963. "To somehow link Disney to this in a specific way is not accurate," she added. "And to somehow position this that we are not concerned about worker safety is flawed as well."
At the March California State Assembly Labor and Employment Committee hearing, Kalra introduced his bill by reading a letter from former Exide lead smelter Alvin Richardson (who struggles with lead poisoning symptoms we documented in our investigation) and his wife, LaShawn. "We read a recent investigative story, and it was very hurtful to learn that Cal/OSHA excused the high lead levels that Alvin and the other Exide workers were constantly exposed to," the letter said. "People shouldn't be treated like they are disposable. That's not what America or California is supposed to be about."
Assemblymember Reggie Jones-Sawyer (D-Los Angeles) was moved to vote yes. "My district's right next to the Exide plant, and it's had an impact on my community and my residents," he said. "And if this is something that could have prevented what happened at Exide, we should have been doing this a while ago."
AB 2963 needed Jones-Sawyer's vote again on Wednesday to barely pass it out of the Assembly. Whether the bill makes it to Governor Jerry Brown's desk is dependent on how well the arguments of the California Chamber of Commerce and other industry voices opposing the bill go over in the Senate.
---
Copyright Capital & Main