California Ramps Up College Education Behind Bars
Co-published by the American Prospect
Prisons have been called universities of crime. What if they became, instead, actual universities?
---
A 2014 law is turning state lockups into de facto institutions of higher learning.
---
Co-published by the American Prospect
In January 2017, Peter Fulks, a former police officer, stepped inside the California Correctional Institution (CCI), a sprawling supermax prison of more than 4,000 inmates, located just west of the foothill community of Tehachapi. The previous year, Fulks had accepted a teaching job at Cerro Coso Community College, which serves the sparsely populated eastern end of Kern County. The baby-faced 32-year-old had only a semester under his belt when he had volunteered to take his course about criminal justice inside a criminal justice facility, part of a daring experiment in California to provide face-to-face college courses to people behind bars.
Fulks wasn't sure what to expect at CCI. He admired the idea of teaching prisoners, and believed education could be transformative, but he was also prepared for resistance. "I was ready to argue for four months straight," he said. The first day was rocky. After he announced that he would be dividing the inmates into groups, a man at the back of the classroom interjected, "Professor, I believe we have already established our groups." Fulks looked at his new students, who had organized their seating arrangements by race, as so much else was organized inside the prison, and let it be.
---
Inmate: "Everywhere I turned, people were talking about what classes they have, what homework they had due, how many units they needed to complete their degree. I had to see what this was all about."
---
Like Fulks, his students seemed to believe in the value of education—they had signed up for his intro course, after all—but he sensed they were skeptical that anything positive could come from their time in prison. (And for good reason, Fulks conceded.) The skepticism didn't last. During the semester, they studied the history of prisons, analyzed the budget of the California Department of Corrections and Rehabilitation (CDCR), and wrote letters to elected officials regarding various public safety bills. The inmates were enthusiastic and sharp, and they were soon high-fiving and chest-bumping each other without regard to the institution's racial order.
"I got to see in front of my eyes a complete breakdown of the prison's subculture," Fulks told me. He also saw a side of the criminal justice system that hadn't been visible from the perspective of a beat cop: the talent, drive and dreams of the people he had once put away. After that first semester, he set out with his colleagues to scale up the program and has turned Cerro Coso into what is likely the largest provider of face-to-face college education in the nation. This academic year, 10 full-time and 36 part-time Cerro Coso instructors will teach more than 1,200 inmates at CCI and another state prison located in Kern County, the California City Correctional Facility.
*   *   *
Fulks and Cerro Coso stand at the forefront of a remarkable effort to turn California's prisons into de facto institutions of higher learning, made possible by the passage, in 2014, of state Senate Bill 1391. Inmates had previously been mostly limited to GED, career technical and correspondence programs, but the new law allowed community college professors to teach inside prisons and be compensated for instructing inmates as if they were students on the outside. Though the experiment has been operating largely below the radar, the results have been striking: In the fall of 2018, nearly 5,000 inmates from all security clearance levels took face-to-face college courses. That's more than in any other state, and more than the total number of students enrolled in the federal Second Chance Pell Pilot Program, which began under the Obama administration in 2016.
---
Prison Teacher: "You are entering an area
of supreme control, of which you have none."
---
There is plenty of evidence to support bringing higher education classes into prisons. Nearly all inmates will eventually be released, and a comprehensive 2013 RAND Corporation study found that inmates who participated in educational programs lowered their chances of recidivating by 43 percent. The RAND study also found that each dollar invested in correctional education returns between four and five dollars. And prisoners are often hungry to learn: Thus far, incarcerated students in California who take community college courses are consistently receiving higher grades than their campus counterparts.
One inmate, a student of Fulks who didn't want to include his name, wrote that he had been transferred to a prison for disciplinary reasons. He described himself as a "multi-striker" who had first entered prison in 1993. After his transfer, he noticed "a buzz around the facility that I have never experienced in this environment. Everywhere I turned, people were talking about what classes they have, what homework they had due, how many units they needed to complete their degree. I had to see what this was all about and signed up for whatever I could get."
Last fall, he took five courses, including art history and psychology, and is on track to earn his associate degree later this year. "For the first time in a long time, I don't feel like a 'lost cause,'" he concluded, adding that he was "on the right path to becoming a success story [and a human being again]."
*   *   *
"People talk about reduced recidivism, safer communities, and saving money, and those things are true," said Rebecca Silbert, a senior fellow at the Opportunity Institute in Berkeley and co-director of a statewide initiative, Renewing Communities, that supports providing higher education in prison. "But, fundamentally, this matters because we are a nation that believes in opportunity for all. What is the point of public higher education, if not to create opportunity for the public—meaning all of us, even those who made bad decisions in the past?"
Silbert has been heartened by what California has been able to achieve in a relatively short period. Still, challenges remain. Textbooks are expensive, especially for inmates who might earn only 25 cents an hour. Much of the administrative work is labor intensive and unfunded—to register students, someone has to physically travel to the prison yard with a clipboard. And professors must learn how to design lesson plans that don't require the Internet and avoid assigning banned books, which in California include such titles as Dante's Inferno and Freud for Beginners. There are delicate relationships, as well, to manage between CDCR and the California Correctional Peace Officers Association, the union that represents prison guards. As a teacher in a prison, Fulks told me, "You are entering an area of supreme control, of which you have none."
However, both Fulks and Silbert feel that California is on the right path and can provide a model for other states. Fulks told me that he had recently returned to teach a more advanced course to his initial students, a handful of whom have earned their associate degrees and want to pursue a PhD program. To meet this demand, Cerro Coso will soon be bringing in doctoral students from the University of California, Los Angeles, who will mentor inmates during their final year in prison and help place them into a bachelors-to-PhD program upon their release.
Fulks laughed, thinking about this prison-to-PhD pipeline: "That has happened zero times with my students on the outside."
---
Copyright Capital & Main
Tipping Points: Are Charter Schools Oversaturating Their Markets?
Studies have found charter school glut and hyper-competition in many neighborhoods.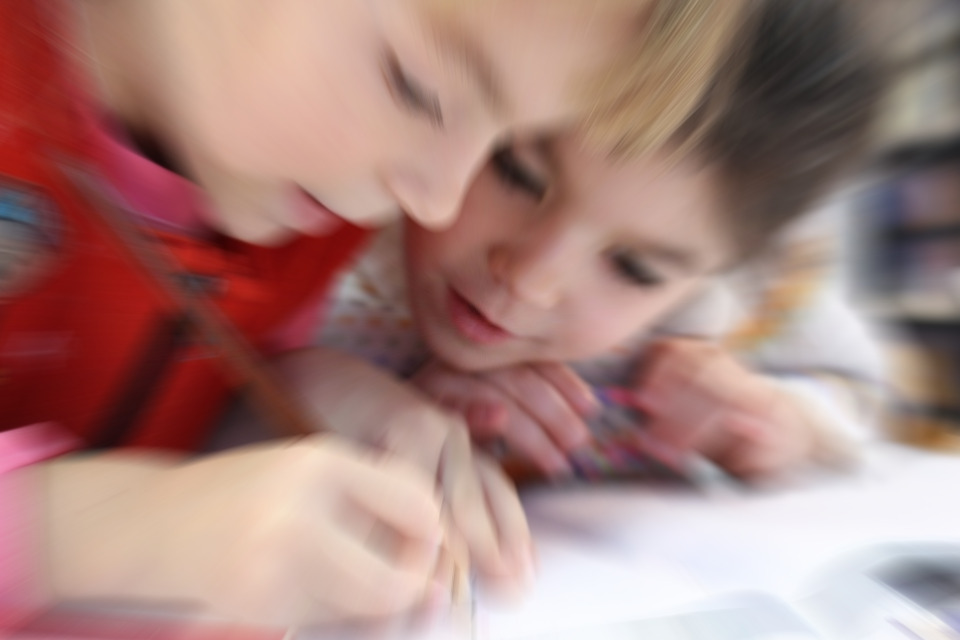 ---
Evidence suggests that beyond challenging traditional schools, charters are also a growing threat
to other charter schools.
---
Charter school supporters maintain that the schools provide an important choice for parents in poorer neighborhoods with lower-performing schools. But the context of the recent Los Angeles teachers strike was their union's claims that charter schools represent an existential threat to the school district by siphoning students from traditional public schools and the per-pupil funding that comes with them. Independent charter schools, unlike affiliated charters, which are essentially district-run schools, are run by non-profit organizations and do not report to the school district, even though they use district money to operate.
But evidence suggests that beyond presenting a serious challenge to traditional schools, charters are also a growing threat to each other.
---
"My concern is about charter school bubbles forming."
---
Preston Green III, Professor of Educational Leadership and Law at the University of Connecticut, told Capital & Main that charter school growth, especially in California, is at a crossroads.
"There are people in the charter lobby that believe unfettered growth is a good thing," Green said. "And there are people in many urban communities that don't believe their needs are being met in a traditional system and they want better schooling. My concern is about charter school bubbles forming."
This perception is gaining ground among some local educators. A 2018 op-ed written by a Los Angeles charter school teacher claimed that unregulated growth of charters is not only cannibalizing traditional public schools but other charter schools as well. "Between more charter schools being authorized and the impact of gentrification, we are finding it more and more difficult to meet our enrollment capacity with each passing year as the student population in the community declines," Sylvia Cabrera wrote.
---
District data show widespread under-enrollment across LAUSD charters.
---
Total student enrollment across the Los Angeles Unified School District has been declining for years, due partly to the high cost of living, which is pushing out families from the city. The latest LAUSD Superintendent Budget showed an overall enrollment decline of approximately 100,000 K-12 students districtwide — at the same time enrollment in charter schools increased dramatically over the past 14 years.
According to the California Charter Schools Association (CCSA), 118,820 students are being served at 249 charter schools throughout LAUSD. The CCSA also reports that there are more than 16,000 students on a wait list for charters authorized by LAUSD, and nearly 20,000 on wait lists for all charters in greater Los Angeles. The waitlist estimates are based on reported counts given by charter leaders; CCSA says that its estimates take into account duplicate students applying to multiple schools.
Unless there are a few standout charters that every student is applying to, those wait list figures are hard to square with district data that show widespread under-enrollment across LAUSD charters.
---
Kreative Webworks' offers charter schools digital marketing, social media and pay-per click web searches — all specifically tailored to a school's ideal parent.
---
A November 2018 LAUSD interoffice memorandum on charter school enrollment showed that more than 80 percent of the 224 district-authorized independent charter schools were under-enrolled:
The aggregate enrollment projections from the schools anticipated that 128,374 total students would be enrolled. The official Norm Enrollment figures show that the actual number of students for 2017-2018 was 112,492 students (or 15,882 fewer students than the schools projected).
Approximately 34 of the 224 schools either met or exceeded their enrollment targets, while the remaining 190 did not. This trend appears consistent with both small and large charter operators.
*   *   *
With more charters chasing fewer students, marketing and outreach have become increasingly crucial to enrollment.
Chuck Bankoff, who runs Kreative Webworks, a California-based marketing and strategy firm devoted to school promotion and branding, said that charter schools are seeking his services because of the growing difficulty in getting new students.
---
Traditional public schools don't have marketing budgets, putting them at a disadvantage vis-à-vis charters.
---
"There are more charter schools and much more competition among them now," Bankoff told Capital & Main. Kreative Webworks' offerings, which include digital marketing, social media, and organic (such as Google) and pay-per click web searches, have to be specifically tailored to a school's ideal parent.
"Sometimes people who contact us are in the process of setting up a charter but they have no clue how to populate it with kids," Bankoff added. "They assume the kids will come."
Depending on what the strategy is, Bankoff's fees range from $1,500 – $2,500 per month per school, plus advertising budgets, if needed.
Where the funds come from to pay those fees isn't entirely clear. A spokesperson for LAUSD said that it's impossible to know how much money charter schools in the district spend on marketing, because there is no line item for that expense.
In an email, Brittany Chord Parmley, spokesperson for CCSA, said, "Each charter school's marketing budget and capacity varies and we do not have figures, guidelines, or recommendations on what this should look like from school to school."
What is clear is that traditional public schools don't have marketing budgets, which puts them at a disadvantage vis-à-vis charters.
Arlene Irlando, chief of staff for LAUSD school board member Scott Schmerelson, said the district's schools "don't take out ads in newspapers or use any money for advertising. That means we also don't have resources to tout our schools' successes."
*   *   *
With 224 independent and 53 affiliated charter schools, L.A. Unified leads the nation in charters, and nearly one in four district students attends a charter. But their proliferation is not limited to Los Angeles.
Over the past quarter century, California has opened nearly 1,300 charter schools serving 620,000 students, or 10 percent of the state's total student body, according to a 2018 report on the financial impacts of the growth of charters in three school districts. Looking at Oakland, where 30 percent of students are enrolled in charter schools, the report, prepared by In the Public Interest, determined that unchecked growth was damaging educational opportunities for students in nearby public schools.
"When the district can't stop anyone from opening [a charter school] it loses control over having any rational plan for the number of schools or the kind there should be," the report's author, Gordon Lafer, recently told Capital & Main.
Charter school advocates like Charla Harris, founder of a new school in South L.A., say that they're filling a need, especially in poorer neighborhoods where parents feel traditional schools have let students down. Preston Green said he doesn't disagree with that claim, but believes that unchecked charter school growth spells trouble for the schools.
"The focus," said Green, "has been on increasing the number of charter schools without thinking about whether the money was there for those schools, without thinking about whether the business plans were good, without thinking about whether they were going to be serving the students."
California isn't alone in facing the charter bubbles that concern Green. A 2019 study of charter school expansion in Chicago showed a glut of new schools being located in communities next to public schools that have closed. The study found that "69 percent of new charter schools were opened in areas with significantly declining under-18 population and approximately 80 percent of charter schools were opened within walking distance of closed school locations."
On January 29 Los Angeles' school board, shortly after unanimously approving a new contract with United Teachers Los Angeles (UTLA), met another demand of the union by calling for a temporary local moratorium on new charter schools until a study can assess the impact of the 1992 California charter law that has allowed the green-lighting of new charter schools. (Only Sacramento lawmakers can change that law, although Gov. Gavin Newsom and state schools superintendent Tony Thurmond have both endorsed a temporary, statewide charter school moratorium.)
On that day a raucous crowd of about a thousand charter school advocates demonstrated outside LAUSD headquarters before the vote, showing that the us-versus-them chasm between supporters of charters and of traditional schools isn't likely to be bridged soon.
---
Copyright Capital & Main