California Pensions: Encouraging News v. Scary Headlines
"California pension funds are running dry," warned a recent Los Angeles Times headline.
"The unfunded liability— that's the difference between promised benefits and projected funds to fulfill those obligations — grew from about $6.3 billion in 2003 to a little more than $198 billion in 2013," Santa Rosa's Press Democrat chimed in, helpfully doing the math to point out that's a 30-fold increase in 11 years.
"The system, in short, is completely, utterly broken," concluded the Orange County Register.
Despite nothing significant changing in the retirement plans themselves, public employee pensions are back in the news, and apparently panic is in the air.
Why? In late October State Controller John Chiang posted data on 130 state and local pension funds as part of his new By the Numbers website. The data aren't new – they're drawn from regularly required reports – but they are for the first time collected and easily accessible in a central location, as part of an effort by the Controller to increase transparency in government. However, the new appearance of existing numbers proved plenty of excuse for public sector pensions' antagonists to launch their new round of alarm.
A Quick Guide to Pension Mechanics
A pension is a defined benefit plan, so called because the employer is guaranteeing a certain level of benefits to employees once they reach retirement.
In order to pay for those retirement benefits, a pension system needs to accumulate the funds required, which it does through contributions from the employer, contributions from the employees and investment of funds on hand. CalPERS, for example, touts that for every dollar paid out to retirees, 67 cents comes from investments, 21 cents from employer contributions and 12 percent from employees.
That mix can shift over time, though. Investments, by their nature, rise and fall. Employee contributions are usually set through a contract, though they may be adjusted by agreement, as some systems did to confront the recent recession. Employer contributions are set annually by actuaries who determine the anticipated costs or liabilities over time, the estimated value of assets over that time, and then set the amount employers will need to keep the system in balance (or as in recent cases, help move it gradually back into balance).[/box]
Pension funds are huge,[1] and we can only evaluate them against assumptions about tricky things like investment returns, inflation and life expectancy, all projected decades into the future. It's not surprising that such a combination of size and the unknown is an effective fuel for fear. But is the panic warranted?
For his part, the Controller seems to see the state's pension systems as a management challenge rather than a crisis. In a statement emailed to Capital & Main, Chiang said:
In the wake of the worst economic downturn since the Great Depression, the State's pension systems are enjoying a rebound in investment earnings that has averaged over 12 percent during the past five years.  But banking on greater investment returns, alone, is not a complete and sustainable solution.  More needs to be done.


Steering the Ship
To some extent, managing a pension fund is like sailing a large ship across an ocean. A one-degree change in trajectory can add up to a few miles of difference on the far shore. Changes in wind and current push you one way or another, and you continually adjust using the tools you have to stay reasonably on target.
The largest sources of income for pension funds are investment returns. On the good side, that means most of the funding for pensions doesn't come directly out of public budgets and employees' pockets. In fact, as the market boomed in the 1990s, investment returns covered almost the entire funding requirements of some systems. The downside is that pensions' primary piece of funding is at the mercy of the markets, which are not always booming.
When markets fall short, pension systems adjust and make up the gap over from the following years by recalibrating assumptions and increasing contributions from employers (and sometimes employees). This happened after the dot-com crash just over a decade ago. Indeed, as the By the Numbers data open with 2003, the large pension funds are experiencing the end of the dot-com crash and stabilizing.
To push our nautical metaphor, let's say that at the turn of the century a storm blew us off course and we started working our way back over the next few years. Then in late 2007, we sailed into a hurricane.
Unfunded Liabilities: What's the Damage?
One of the main headline grabbers to come out of the Controller's data involved the "unfunded liability" – and its seemingly unidirectional increase from 2003 through 2013, at which point the chart ends, so the viewer must proceed off the screen and into the future. (See below.) Media coverage like that cited above certainly help a reader along towards the conclusion that public employee pension funds are sailing off the edge of the world.
To some degree, the concern is warranted: the unfunded liability is indeed an important number. The Unfunded Actuarially Accrued Liability (UAAL) is a pension system's best estimate of the amount by which its resources fall short of expected need. Such a shortfall will be addressed in part by increased contributions from the employer and, in the case of public budgets like these, that means costs to public budgets. In other words, given the economic hits taken by pension funds, the UAAL is a best estimate of the damages.
But taking a step back, the picture shaped by the decade of uninterrupted increase is tightly framed by the exact timeline included in the dataset – so it looks like a portrait of disaster. The impact we see reported by pension funds lags behind the current economy. This is in part due to the nature of accounting for investments, and in part due to the lag in reporting.
Take the state's largest pension system, CalPERS,[2] as an example, for which the UAAL jumped from $7.9 billion in 2003 to $22.3 billion in 2004. At first sight, it would appear that there must have been some major jolt in those years, to triple the unfunded liability when the economy was booming (the Dow went up almost 28 percent between January 2003 and 2004). But the reporting date for each year is the previous June 30, so the change in those years is actually showing the tail end of the dot-com downturn. CalPERS was in such a strong position prior to that downturn, entering the new century with assets exceeding expected liabilities by $32.9 billion, that it wasn't until the end of that downturn that CalPERS actually had an unfunded liability.
On the other end, the 2008 market crash and recession pushed the UAAL to $57.2 billion by 2012. In addition to the impact of investment losses, pension liabilities were amplified by public budget shortfalls. Hiring freezes and layoffs in state and local agencies meant that fewer active workers were paying into the system while more drew retirements. Strong returns in the chart's final year nearly caught up to the liability increases, so the UAAL held fairly steady at $57.4 billion in 2013. When CalPERS releases its annual report in a few weeks, incorporating an 18.4 percent net rate of return for the last fiscal year, the UAAL will surely go down.
The upshot is that the 2003-2013 timeframe gives us UAAL charts that start on the left at nearly zero and shoot up – seemingly inevitably – to the right.[3] Historically, the UAAL has saw-toothed up and down, following the economy and markets. It was high in the early '80s, improved until the recession in the early '90s when it grew again, only to completely disappear in the late '90s as the stock market boomed.
We should pay attention to the unfunded liabilities in California's pension systems. We should be concerned with addressing them in a prudent way over the long term. However, we should not draw the conclusion – as do the critics of public employee pensions – that the last decade represents a one-way trend apart from the ups and downs of economic history, or that pension liabilities are on their way to swallowing California's economy whole.
Funded Ratios: Are We Off Course?
One key indicator of a pension plan's health is its funded ratio – that is, the percentage of a pension system's future costs that can be covered by assets on hand or in the stream. If a pension plan has exactly enough resources to cover expected future costs, the funding ratio is 100 percent. If it had half the necessary assets on hand, a pension system would be 50-percent funded and that system's managers would be making adjustments to close that gap over time.
There is no exact yardstick, but 80-percent funded is often considered a standard for a healthy pension system. Fitch Ratings has looked at a funded ratio of 70 percent or higher to be adequately funded, while Standard & Poor's considers funded ratios of 80 to 90 percent as "above average."[4] Obviously 100 percent is the goal, and the farther from that goal, the more work and resources will be required to get there.
Historically, funded ratios have moved up and down with investment returns as well as changes in pension systems. In contrast to the end-is-nigh commentary on the current state of pensions, funding was much worse 30 and 40 years ago. A Standard & Poor's report notes that the average funded ratio of state pensions was just 51 percent in 1975, improved with better accounting standards in the late 1980s, then topped out over 100 percent with the investment boom of the 1990s before falling since.[5]
There is a wide range among the systems in the Controller's data set. But zeroing in on the largest funds, most are right around the 80-percent mark. (See table below.) Only one lags below 60-percent funded.[6] Not perfect, but not seriously unhealthy, either.
The two economic hits – the dot-com crash and the Great Recession – can again be seen in this data, as most of the pension systems start out in excellent positions, falling in the first year as the end of the first downturn works through the systems. They are then stable and starting to increase slowly through the middle of the decade, before the recession hits, leading to a slide from 2008 to 2013. Only by the end of that run are more than a couple of the funds down below the 80-percent mark, and as we noted with CalPERS above, we may soon see that things have started to turn for the better when 2014 data arrive.
The Moody's credit rating agency seems to agree that the funds are in decent shape and recovering, improving CalPERS and CalSTRS (California State Teachers' Retirement System) ratings to Aa2 this year due to the improving economy and sound management decisions.
So Should We Panic?
To be sure, California's pension systems have taken an expensive hit, with a hurricane of a market crash following just a few years after the turn-of-the-century recession. This has been the story of pensions over the last few years, and the Controller's new data site again shows the impact of the twin recessions clearly. Pension funds that had previously been strong fell behind. There have been and will continue to be budget costs, but the outlook is improving.
Controller Chiang credits some prudent decision-making with helping to improve pension systems' outlooks, though he cautioned in his email to Capital & Main that it's not all smooth sailing yet:
Importantly, state lawmakers have moved the discussion in the right direction by enacting pension reforms that are projected to save between $42 billion and $54 billion for all state, school and local agency CalPERS plans over the next 30 years. Likewise, CalSTRS's unfunded liability is projected to be erased within the next three decades as the result of a legislative compromise requiring the State, teachers and local school district employers to increase their pension contributions.
However, until those savings are fully realized, California and its local communities will continue to wrestle with how to responsibly manage the unfunded liabilities associated with providing retirement security to police, firefighters, teachers and other providers of critical public services.
California's pension systems fell into a deep rut, it's true, but it's a challenge that Californians can manage our way through.
In the meantime, California may indeed be running dry. But its major pension funds are not.
---
[1] The defined benefit systems in the Controller's By the Numbers data cover more than 2.1 million active employees and more than 1.2 million retirees.
Can Airbnb Be Regulated?
Co-published by Fast Company
As cities struggle to rein in the short-term rental service, a detente in San Francisco may show the way.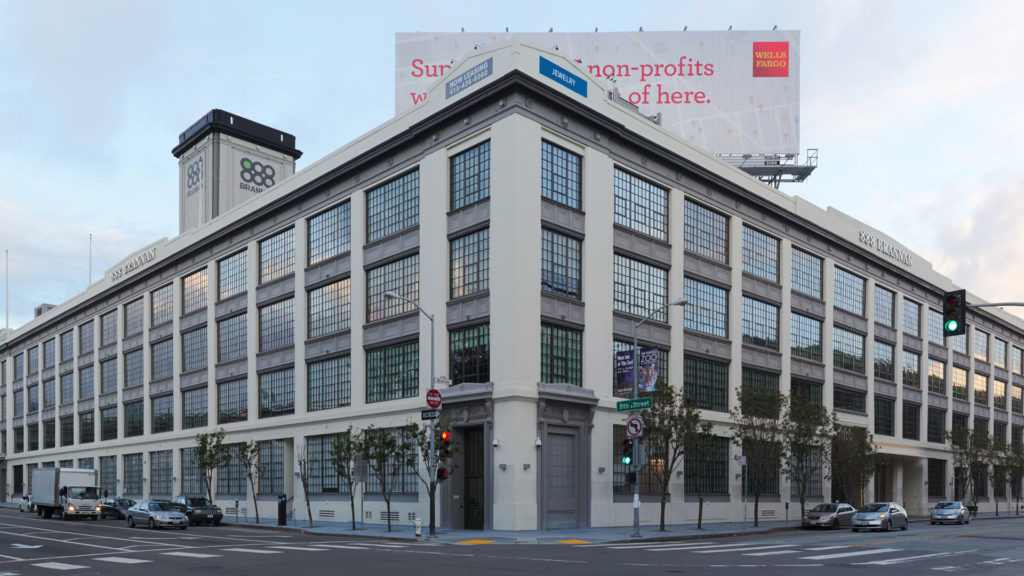 Co-published by Fast Company

From Barcelona to Santa Monica, cities alarmed by the proliferation of short-term rental homes have attempted to rein in Airbnb and its competitors with regulations. They have taxed them. They have limited them to certain neighborhoods or building types. They have banned them altogether. In December, after three years of debate, Los Angeles capped the number of days hosts could rent out their homes at 120.
But do these rules work? One test of the effectiveness of cities' regulatory efforts is their impact on Airbnb's growth. Two years ago, UBS, the Swiss investment bank, analyzed data from 127 cities and attributed slowing growth in listings at Airbnb to the emergence of local regulations. A November survey of travelers by Morgan Stanley lists their concerns about home sharing's legality as one of several factors explaining the company's plateauing growth. That said, Airbnb, which has a $30 billion valuation and is planning an initial public offering as early as this year, is still experiencing user growth in the double digits.
---
There are myriad ways for Airbnb hosts to elude cities' regulatory efforts.
---
The success of cities that have been able to regulate tech-enabled tourism owes to the powerful coalitions that have mobilized to challenge these data-driven platforms and to the fact that they are beginning to fight with their own digital weaponry.
One major challenge is simply finding and monitoring illegal rentals. Traditional code enforcement methods — door knocking and taking photos — have been supplanted with "web scrapes" and other high-tech approaches. Without these tools, "it's like bringing a knife to gun fight," says Ulrik Binzer, a former Airbnb host from Marin County who now runs San Francisco-based Host Compliance, a company that helps cities develop and enforce short-term rental regulation. "There are just too many of them."
In addition, a "city has to be able to go to a platform that ignores its law and hold it accountable," says Dale Carson, a hotel industry lobbyist and co-founder of Share Better San Francisco, a coalition of sometime adversaries — tenants, apartment owners, hotels and hotel workers — who advocate for regulations of the behemoth Airbnb and other home-sharing platforms. (Disclosure: Share Better New York is a financial supporter of this website.)
In a landmark 2016 case, a U.S. District Court upheld San Francisco's ability to hold Airbnb liable when hosts operate illegal rentals. Airbnb can now face fines if it charges a booking fee for units that are not legally registered with the city.
---
San Francisco shed about half of its short-term rental listings after its rules were updated in 2017.
---
But there are still myriad ways for hosts to elude cities' regulatory efforts, including setting up fake host names and shell companies, or registering on multiple platforms. The hardest violators to root out, according to some researchers, are hosts who run de facto hotels and take permanent housing off the market. "The biggest problem are the commercial short-term rentals" since "the risk might be worth it to stay operating," says Shirley Nieuwland, a doctoral candidate at Erasmus University in the Netherlands who co-authored a study on cities' attempts to regulate Airbnb.
*   *   *
San Francisco has been held up as a regulatory success story, in part because it shed about half of its short-term rental listings after its rules were updated in 2017.
City Attorney Dennis Herrera notably secured $2.25 million in penalties from property owners Darren and Valerie Lee, who, after being caught once in 2014, returned to illegally renting out 14 other apartments on Airbnb until being caught again last year. (Only permanent San Francisco residents may let their homes as a short-term rental — and for not more than 90 days in a year.)
More tellingly, what was once an adversarial relationship characterized by battles at the ballot box and legal sparring between the city and Airbnb is now a cooperative one. "I think we have a system in place that is very effective," says Kevin Guy, director of San Francisco's Office of Short-Term Rental. "We have a regular cadence of email communications back and forth" between the various platforms and the city.
Airbnb spokesman Christopher Nulty says that regulations help bring stability to the platform. "We think that to be regulated is to be recognized," says Nulty. Over the last five years, Airbnb has worked with "hundreds and hundreds of governments globally" to establish tax and regulatory partnerships, he adds.
Dale Carson credits a legal settlement between San Francisco and Airbnb for the new spirit of cooperation — after Airbnb and its competitor HomeAway/VRBO challenged a 2016 law requiring hosts to register with the city.
Even after the enforcement battles, Airbnb officials are sanguine about its prospects in its hometown. Revenue from bookings in the city have remained steady since the tougher enforcement regime was put in place. Meanwhile, the company has seen a 44 percent annual growth in guest arrivals in the five counties surrounding San Francisco. But what has watchdogs on alert is the sizable growth in listings of units that can rent for 30 days or more, according to the San Francisco Chronicle. Unlike other short-term rental hosts, the owners of such units are not required to be permanent residents.
And a study by McGill University researchers raises questions about the law's effectiveness, claiming it merely purged Airbnb of hosts who rarely rented their homes and had "relatively little impact" on those hosts renting out multiple units or a single home with great frequency. "This suggests that few if any Airbnb listings in San Francisco have been returned to the long-term rental market," according to the report, which was published in January.
*   *   *
Meanwhile, New York City remains a legal battleground for Airbnb. Typical New Yorkers saw their rents rise by $384 in a three-year period – and by more than $700 in some Manhattan neighborhoods, according to another McGill University study, published last year. While San Francisco allows its residents to rent their homes for months at a time when they leave town, New York City's stricter law bans short-term rentals in most buildings unless the home sharer is present.
---
Data activist: "Airbnb is constantly suing cities or threatening to sue them."
---
That has not stopped short-term rentals in Airbnb's largest domestic market from proliferating. Last month, the New York Times recounted an elaborate scheme undertaken by local real estate brokers who allegedly raked in more than $20 million from thousands of illegal rentals.
There were more than 56,000 active daily Airbnb listings in New York City last year, according to the 2019 McGill University study, which also estimated that 68 percent of host revenue came from illegal reservations.
Airbnb has fought back hard against the city's tough regulatory regime. After New York passed a law that required platforms to provide regulators with hosts' names and addresses, Airbnb sued, arguing the city had violated Fourth Amendment protections from unreasonable search and seizure. In January, a U.S. District Court judge in Manhattan placed an injunction on the law. The city has since subpoenaed Airbnb for data on 20,000 listings that regulators believe may be in violation of local laws.
"Airbnb is constantly suing cities or threatening to sue them, and so there's a lot of hesitancy from cities" to regulate them, said Murray Cox, a New York-based data activist who runs a website called Inside Airbnb.
Airbnb's Nulty counters that the number of lawsuits that Airbnb has brought is small relative to the 88,000 cities where the platform operates, and objects to New York's desire to have "unfettered access" to host data "without due process."
At least one host is not impressed by cities' regulatory efforts. Gene Dexter owns seven short-term rental properties in Thailand and in cities across the U.S., from Los Angeles to New Orleans, and manages rentals for clients. He takes great pride in carefully designing each of his units with items from his travels. He said that tougher regulations in a city would not be a major factor in his deciding where to operate. "They are kind of a cool challenge for me," says Dexter. "With the tech, I could easily play the game to the point where — catch me if you can."
---
Copyright Capital & Main