California Facing Teacher Shortage
A new report reveals that last year the state came up short about 8,000 of the 24,000 fully credentialed teachers it needed.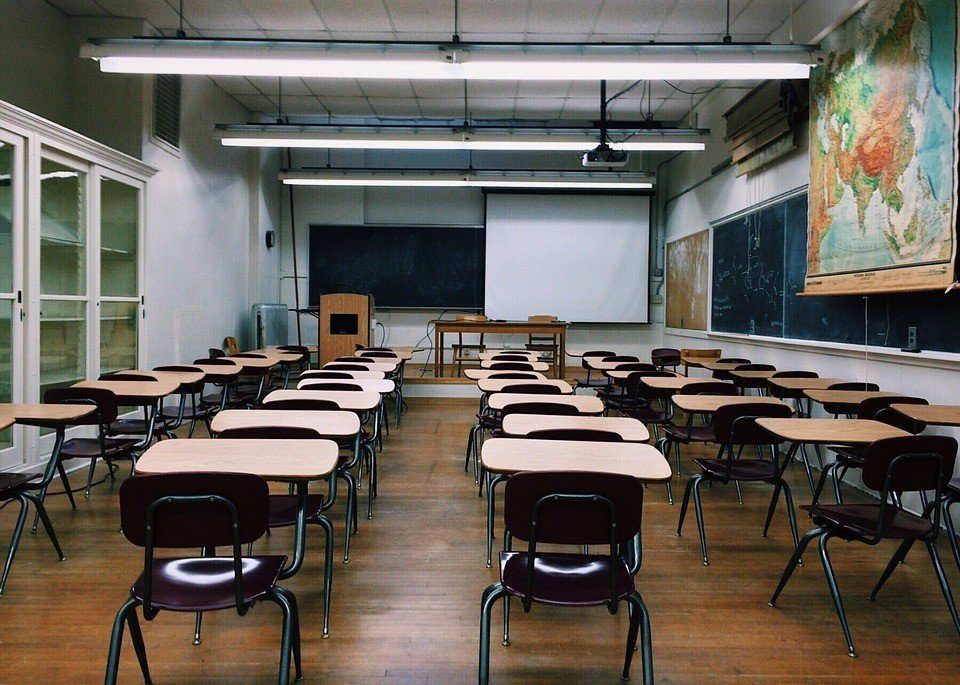 "Learning Curves" is a weekly roundup of news items, profiles and dish about the intersection of education and inequality. Send tips, feedback and announcements of upcoming events to  braden@capitalandmain.com, @BillRaden.
---
 
California remains in the depths of a qualified teacher shortage crisis, says EdSource, despite an uptick in the teacher preparation pipeline. April findings by the California Commission on Teacher Credentialing noted that 23,832 prospective teachers were enrolled in state teacher prep programs during the 2016-17 school year (the most recent data available) — an increase of nearly 2,500 over the previous year and 4,000 more than in 2012-13. But that's still a trickle compared to the 77,705 enrollment over 2001-02. Last year alone the state came up short about 8,000 of the 24,000 fully credentialed teachers it needed. The result, said California's newly appointed State Board of Education president Linda Darling-Hammond, is that "half the people coming in are not yet prepared and most likely are teaching in the highest-need communities." The fix? Darling-Hammond said the state must restore discontinued programs, such as scholarships that cover teacher preparation program costs, or student loan forgiveness in exchange for teaching in high-needs schools or hard-to-fill subject areas.
It's the patriarchy, stupid: Fraternity members and athletes on men's sports teams are more likely to commit alcohol-involved campus sexual assaults, a new study has found. Inside Higher Ed reports that the findings are the latest to correlate predatory sexual behavior with fraternities at a much higher degree than with the broader student population. Researchers used data from the Core Alcohol and Drug Survey, analyzing responses from more than 12,600 male students at 49 two- and four-year colleges and universities in a single, unnamed Midwestern state. Other findings: Although just over five percent of college men committed alcohol-involved sexual assaults, 87 percent of those were by serial perpetrators, who comprised nearly three percent of the men in the survey. The authors urge schools to expel the guilty and aggressively target "high-risk," hypermasculine campus groups with proven mitigations — such as bystander training that instructs students on how to intervene when they see buddies about to commit a sex crime.
California moved one step closer to returning local control over new school creation and oversight to elected school boards last week, when the Assembly Education Committee moved three bills aimed at regulating the state's laissez-faire charter schools landscape:
Assembly Bill 1505 by Patrick O'Donnell (D-Long Beach) allows districts to consider financial impact when authorizing a charter.
AB 1506 by Kevin McCarty (D-Sacramento) caps charter schools statewide at their 2020 numbers.
AB 1507 by Christy Smith (D-Santa Clarita), limits charters to the geographic boundaries of their authorizing district.
Despite an occasionally fractious hearing in which both sides dueled with statistics, and charter school supporters argued that providing choice to some kids at the expense of all kids was best for California, the committee passed each measure by a four-to-one party line vote, with pro-charter Dem Shirley Weber (D-San Diego) abstaining. The bills now move onto Assembly Appropriations. To see the rerun, which begins at 29:50, go here.
One of California's key rejoinders to U.S. Education Secretary Betsy DeVos' decision to revoke the Obama administration's college gainful employment rule passed the state Assembly Higher Education Committee last week. The revocation of the rule, which was aimed at cutting off access by predatory, for-profit colleges and career education degree mills to Title IV federal student aid, prompted David Chiu (D-San Francisco) to introduce AB 1340. That legislation mirrors Obama standards by freezing California enrollments in career education programs whose graduates spend more than eight percent of their total earnings on student loans. Should annual loan payments exceed 12 percent of graduate income, the bill would ban Californians from enrolling entirely. The legislation was denounced by for-profits, which also opposed AB 1343, a related bill passed by the committee, that caps tuition revenue from government financial aid programs at 85 percent. The package now move to the Committee on Business and Professions.
---
Copyright Capital & Main