California Budget Crisis May Imperil Reforms, Says Controller
In a Capital & Main interview, State Controller Betty Yee casts doubt about the prospects for Prop. 13 reform and other initiatives.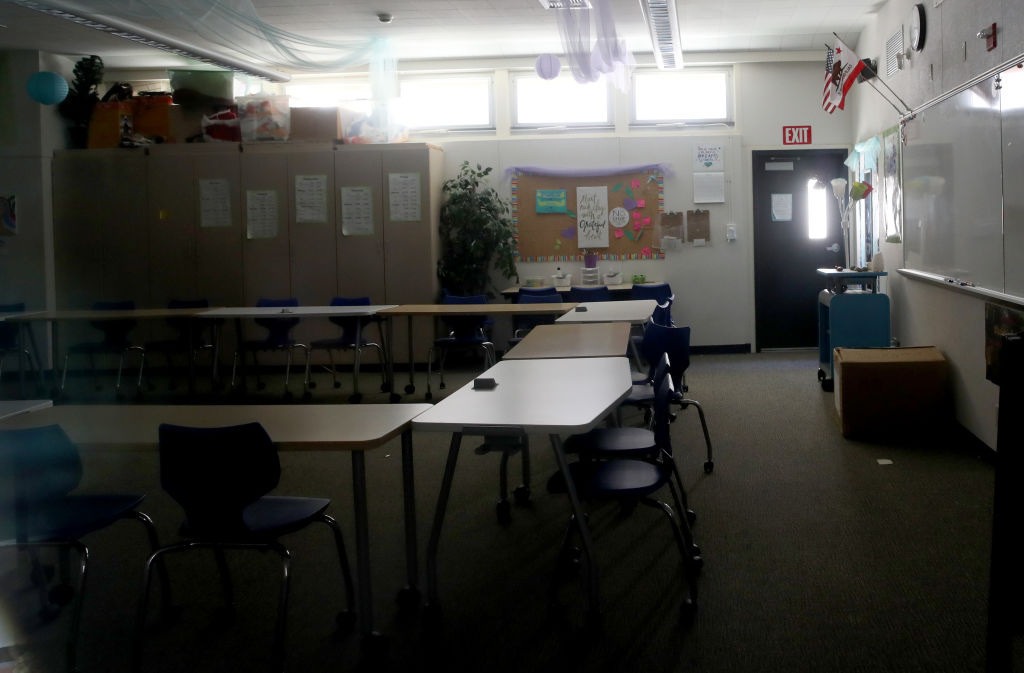 As chief fiscal officer for the world's fifth-largest economy, California State Controller Betty Yee has presided over her share of financial ups and downs. But the pandemic-fueled $54 billion budget deficit — the largest in state history — is the monetary equivalent of The Big One, an unforeseen seismic jolt that will reverberate across all sectors of California.
Capital & Main's Jessica Goodheart spoke this week with Yee about how the state can balance its books without imposing the kind of damage to education and other critical programs inflicted by the Great Recession.
---
 
Capital & Main: Do you think the budget crisis is forcing Governor Newsom and local California officials to reopen the state more quickly than they otherwise would if public health were the only consideration?
Betty Yee: I really doubt that. I think that what a lot of public officials are responding to is, first and foremost, the health and safety of their residents. I would be very surprised if local officials were making decisions based on budgetary pressures when so much of this is about everyone having to stay healthy and safe.
 
---
"There will be cuts in all areas of the budget — I don't think that should be sugar-coated in any way at all."
---
 
Because of the coronavirus, California's facing the largest deficit in its history. Can the state avoid deep cuts in education and other critical public programs that millions of residents depend on?
There will be cuts in all areas of the budget — I don't think that should be sugar-coated in any way at all. Schools, by way of how they are funded under Proposition 98, are slated for what the Department of Finance identified as a $18.3 billion cut in terms of some of the funding guarantee. Clearly, this is a crisis that is about not only saving lives in the real sense of people's health and wellbeing, but also about saving livelihoods. When you prioritize in terms of where those cuts should be, I would say they should be in areas [of] discretionary spending.
 
---
"The Controller's Office is going to be looking at a multiyear problem where we have
a balanced budget requirement in California."
---
 
Can you give some examples of discretionary spending?
Anything that may have been an enhancement or that [Gov. Gavin Newsom] proposed that was not tied to any kind of statutory mandate. Something like climate studies. I don't know that California has to fund our own climate study. We can actually rely on other sources to help us get there. And this is coming from a big climate change advocate.
November's Schools and Community First ballot measure would raise an estimated $11 billion by lifting Proposition 13's caps on commercial real estate taxes. Do you see this as part of the solution to the budget crisis that we're having now?
I do not. First of all, property taxes are going to be depressed going forward [and] I think the property tax receipts going into next year will probably be depressed. The recession will be protracted, so I'm not sure how much that measure will generate. That's not to say education is not worthy. Does it need more funding? It does, but it's one piece of what really drives a vital economy. I would like to see more of the tax system devoted to developing our human capital and really providing incentives for how we can do more for workers and take that vulnerability out of work so that we can have workers train. They [should] have access to up-skill, to be able to then work in sectors of the economy that can provide a living wage.
And how would you operationalize that?
It [involves] a long overhaul of the tax system. You have to juxtapose the real time endeavor of trying to fund critical programs with recognizing that the economy is changing. The Controller's Office is going to be looking at a multiyear problem where we have a balanced budget requirement in California. It's hopefully not getting to the point of having to defer payments[,] some of the things that have been resorted to in the past. We hope not to have to go there.
 
---
"Frankly I would be surprised if we see companies
up and running again pretty quickly."
---
 
Do you really think the pandemic's going to change the picture for what kind of revenue commercial property can generate?
The revenues that we are counting on now are probably going to become less and less efficient. Many commercial and residential properties at risk [from] sea level rise are probably not going to be able to maintain value. Are property owners still going to be holding on to properties that are not going to be utilized? And so I do think there are a lot of questions about the future of commercial property.
Is state Senate Bill 37, which would generate billions of dollars a year by imposing higher taxes on corporations with the biggest disparities between CEO and worker pay, a bill that the legislature and governor could move forward with at this point?
I don't know that now's the time, because frankly I would be surprised if we see companies up and running again pretty quickly. I think the bill has got the right objectives in terms of improving the work and the quality of work for workers. It could be actually an incentive for how we think about rebuilding the economy and how we look at high-road employment, [in which] workers have more of a say, relative to job quality.
 
---
"This pandemic's shocking and astonishing revelation is how vulnerable our whole economy has been."
---
 
Are there other things on the table on the revenue raising side, like an oil severance tax or an estate tax?
No. There's a general sentiment that anything like that will be a nonstarter with voters. If anything, I think there'll be more proposals that deal with just using other mechanisms, whether it's borrowing, whether it's front-loading, allocations. I mean, I just don't see that there are going to be a lot of new revenue ideas. I do know the governor was proposing a vaping tax. He did announce that last week. Beyond that, I'm not sure that there's going to be much else.
COVID-19 is taking a disproportionate toll on the poor and on communities of color. What measures can the state take during this time to protect these residents?
[What] this pandemic has shown us is that those who are poor within low income areas are breathing polluted air, have chronic health conditions, tend to be more susceptible to having the virus. And so I would hope that as we think about public health as kind of a foundation of all health care, that we actually harden that infrastructure so that these communities can have more access to the public health services and information that can help them really live healthier lifestyles.
California has one of the highest levels of poverty and inequality in the country, with huge gaps between rich and poor. Does this pandemic offer any opportunity to make structural changes to the state's economy that could in the longer term help close those gaps?
I would hope, going forward, that this is not just about rebuilding the economy, but how we deal with those factors that have put many Californians – whose livelihoods were really at stake even before the pandemic – in a position where they're living paycheck to paycheck. This pandemic's shocking and astonishing revelation is how vulnerable our whole economy has been, held up by this broad foundation of low-wage service sector workers who really contribute to the success of some of the other sectors of the economy.
Have you had a chance to look at what's in the House of Representatives bill that includes aid to local governments, and do you think that's going to be helpful to California?
The aid to local governments will be critical. That's the only piece I've actually cared about. You'll have a lot of cities and school districts, particularly cities who are on the front lines of dealing with all of this who are also going to be the recipients of depressed tax revenues. And so many of them now are really talking about how they're going to deal with their own budgets. So they're looking to the state and I know the state will continue to be sure the federal government does its part. But local governments, we all recognize, are truly the front line of what's happening today with the effects of the pandemic.
---
Copyright 2020 Capital & Main