California Bill Would Bring Climate Change Battle to State Construction Projects
A new bill awaiting Governor Jerry Brown's signature could use the state's massive purchasing power as the world's sixth largest economy to address greenhouse gas emissions far beyond its borders.

Construction laborers work on a section of the San Francisco-Bay Bridge in San Francisco, California, U.S., on Tuesday, July 12, 2011. (Photo: David Paul Morris/Bloomberg via Getty Images)
---
With California doubling and tripling down on climate change as a reality in 2017, a new bill awaiting Governor Jerry Brown's signature could use the state's massive purchasing power as the world's sixth largest economy to address greenhouse gas emissions far beyond its borders.
Assembly Bill 262, the Buy Clean Act, would require all state departments and the University of California and California State University systems to buy steel, rebar, flat glass and mineral wool board insulation for its infrastructure projects from low-carbon producers. Currently, the state usually buys at the lowest price, meaning that materials can come from companies in China and elsewhere, where the carbon footprint is almost certainly higher.
"We can't forget our commitment to the environment in pursuit of the cheapest state infrastructure project," said the bill's lead author, Assembly Member Rob Bonta (D-Alameda). "We have to pursue getting the best value and protecting our environment at the same time. This is the next step in global climate change leadership in California."
The bill would require the state to determine the average greenhouse gas (GHG) emissions per unit from the manufacture of those four infrastructure products. Bidders on state projects would then have to submit Environmental Product Declarations, or EPDs, proving they are at or below the average. EPDs are commonly available on many construction materials today.
The Buy Clean bill, co-authored by Assembly Member Marc Steinorth (R-Rancho Cucamonga), has bi-partisan support in both legislative houses and is backed by a massive blue-green coalition of labor, business, environment, and the building trades, many of whom see this as a boon for California. Businesses in the state are already required to meet the most stringent climate regulations in the nation and are thus well-poised to get these contracts. Still, not everyone is on board.
"Small business is going to be adversely affected," said Tom Holsman, CEO of Associated General Contractors of California, an advocacy group for the building trades. He points out that contractors are required to hire a certain percentage of small businesses known as Disadvantaged Business Enterprises, or DBEs, owned by individuals from socially or economically disadvantaged communities, who may not be able to meet the requirements of the bill. This could hurt local businesses and put contractors out of compliance. "We had to oppose this bill in order to get that point across."
California would be the first state in the U.S. to have such a policy, though the idea behind Buy Clean is already widely in practice in California and beyond. Buildings certified by LEED (Leadership in Energy and Environmental Design), a green building rating system, already require EPDs on materials. The California High Speed Rail Authority adopted a sustainability policy that similarly requires EPDs on steel and concrete. Oregon and Washington State have also recently started developing a statewide policy.
We can't forget our commitment to the environment in pursuit of the cheapest state infrastructure project. We have to pursue getting the best value and protecting our environment at the same time.
Businesses already investing in clean tech, however, are seeing this policy as an opportunity to showcase their green credentials. Gerdau Steel, which runs the state's only full-production steel plant, making steel reinforcing bar, or rebar, at its facility in Rancho Cucamonga, has already put $33 million into switching its power source to renewable energy, and helped craft the bill.
"We compete with neighbors in Arizona, Oregon, Washington, and then in Asia, that use less clean processes and haven't made the investments we've made," said Gerdau Rancho Cucamonga Vice President Mark Olson. "And then we get underbid by a nickel and we lose out. That was very frustrating to us. We believe it's a way for California to really push climate goals to surrounding states."
It is also a way to create and keep jobs in California. Purchases previously made out of state or overseas may shift to California, where not only environmental regulations but also labor standards are more stringent. Just about every major labor union, including the California Labor Federation, SEIU California, the Communications Workers of America and the United Steelworkers support the bill, as does the labor-environmental BlueGreen Alliance.
Kathryn Phillips, of Sierra Club California, points out that the Buy Clean Act is a first attempt to address a huge source of GHG emissions. An estimated 22 percent of all global emissions that contribute to climate change are embedded in the supply chain and are attributable to manufacturing.
Governor Brown had already demanded in an executive order that state agencies take climate change into account in their planning and investment decisions, and "employ full life-cycle cost accounting to evaluate and compare infrastructure investments and alternatives." That order means agencies had to look at whether any infrastructure decisions would mean increased costs due to climate change remediation actions later. AB 262 is an attempt to codify that order and put it into action, with identifiable goals and standards.
"The Department of General Services and the Department of Finance are concerned that it could lead to millions in increased costs," said Phillips. "There's no reason that the price should have to go up. Unless what they're admitting [is] that the state has routinely gone out and bought the cheapest and dirtiest products, and I say: shame on them! What hypocrisy!"
Buying cheap has occasionally led the state to environmental embarrassment. One outstanding example that stuck in the craw of lawmakers was the reconstruction of the San Francisco Bay Bridge which re-opened fully in 2013. The structural steel used to rebuild that bridge was purchased from a Chinese firm that did not meet California environmental or climate standards. It was just less expensive.
Mike Mielke, senior vice president at the Silicon Valley Leadership Group, noted that even if the bill did create some front-end cost for new infrastructure in the state, it would pay for itself. He drew a parallel to those LEED-certified buildings. "They last a lot longer, people are happier in them, they are healthier in them, and there's been lots of research that point to the fact that that additional up-front cost is more than borne out over the life of the building," he said. "So I think that is not so different here."
It's not rocket science. It's just basically saying you have to buy from the cleaner half, instead of the dirtier half.
Materials covered by the bill leave a couple of glaring exceptions: cement and concrete. They were in the bill until it went into the Assembly's Appropriations Committee where they were then stripped out. Bonta notes there was "significant opposition" from the cement and concrete industries, and also from Caltrans, who argued that compliance would significantly increase their concrete costs.
This cost increase is way overblown, said U.S. Concrete Vice President Jeff Davis. His firm was a major backer of the bill and is still supporting it. "For 12 years we have been focused on developing the most sustainable, lowest-carbon footprint concrete in our marketplace and for that matter, leading the entire industry in low-carbon concrete," Davis said. "But I can tell you that here, in the SF Bay Area, our low-carbon concrete is selling competitively with standard concrete.
"We see the value of this bill and the value for our industry. It provides the incentive for the industry to continue to focus on innovation, and to continue to advance that goal of lowering our carbon footprint."
Bonta sees the bill as a foundation to be built upon later. "Sometimes you start with a significant stake in the ground and get a program started, and then you can build on that program going forward and include more materials," he said "The political pathway this year didn't include concrete, but that's not to say that it won't be included in the future."
It seems like a bill like this would be a slam-dunk with Governor Brown, but reading Brown can be very difficult. It's already been a banner year for the state's climate policy, with Brown successfully extending his hotly debated cap-and-trade program from 2020 to 2030. Cap and trade requires companies to buy permits allowing them a certain amount of greenhouse gas pollution. A monumental bill requiring 100 percent clean energy production in the state by 2045 was rolled over into the next legislative session. But legislators are pushing ahead.
"It's not rocket science," said the Sierra Club's Phillips. "It's just basically saying you have to buy from the cleaner half, instead of the dirtier half. And it's notable that I think every California company will fall into the cleaner half."

Did Disneyland Try to Sink a Bill Protecting Workers from Lead Poisoning? 
Why would Disneyland, which hosts thousands of kids every day, be part of an effort to defeat a bill that simply requires reporting of blood-lead levels high enough to produce heart disease and serious brain disorders?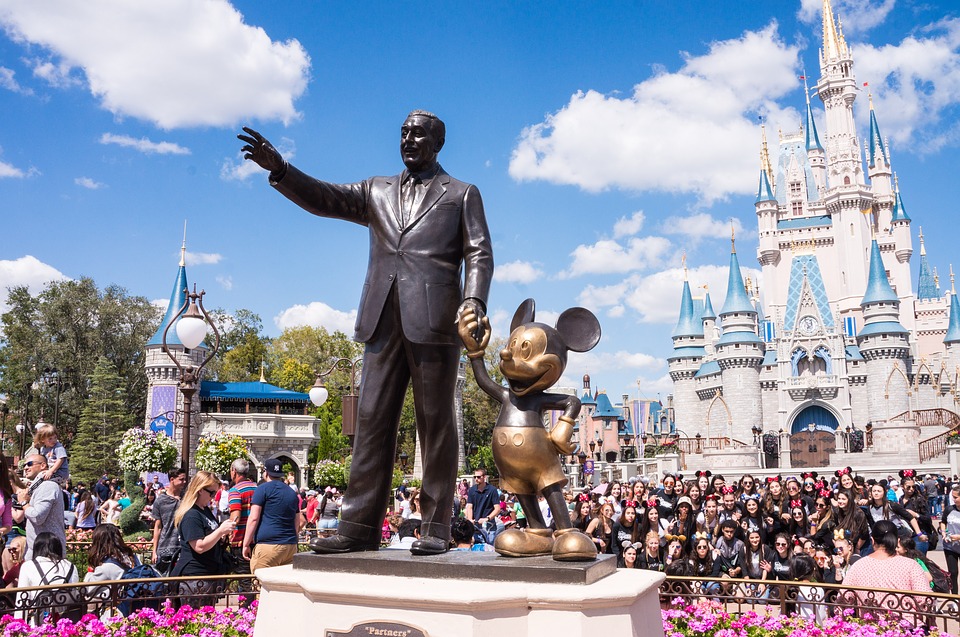 When Assemblyperson Ash Kalra (D-San Jose) learned about Capital & Main and USC's Center for Health Journalism investigation into how hundreds of workers at the former Exide Battery Recycling Plant near downtown Los Angeles became victims of lead poisoning, he created a modest bill to try and ensure it wouldn't happen again.
Among our report's revelations was the fact that the California Department of Public Health was aware of thousands of troubling blood tests revealing high levels of lead, but failed to tell the Division of Occupational Safety and Health (Cal/OSHA) about the problem.
Kalra's bill, Assembly Bill 2963, requires that the Department of Health inform Cal/OSHA when workers have seriously elevated blood levels and Cal/OSHA performs inspections.
The bill has had clear sailing until now, easily passing in the Assembly Labor Committee in March and winning unanimous approval from Democrats on the Appropriations Committee last week. But as the worker-protection measure headed to a crucial floor vote this week, a coalition of industry groups, one of which includes the iconic Disneyland Resort, worked the halls of the Capitol to kill the bill. The lobbying effort nearly prevailed: AB 2963 passed by a single vote Wednesday evening and now faces what is certain to be a battle in the California state Senate.
So why would Disneyland, which hosts thousands of kids every day, be part of an effort to defeat a bill that simply requires reporting of blood-lead levels high enough to produce heart disease and serious brain disorders? A May 29 letter endorsed by 15 industry groups, including the Battery Council International, the California Chamber of Commerce and the California Hotel and Lodging Association (which includes a Disneyland Resort vice president on its board) argues that California's current system to protect employees, depending largely on voluntary compliance, is working just fine.
The letter states: "Perversely, AB 2963 would transform this existing well-functioning public health program into an enforcement program that creates an allegation of a serious violation where none exists in Cal/OSHA law and the workplace may not even be the source of exposure."
The bill will be costly, the opposition letter also says, with an estimated price tag of $267,000 to implement and requiring Cal/OSHA to hire one or two additional inspectors.
"That's a small price to pay" said Bill Allayaud, California Director of Government Affairs for the Environmental Working Group, which is trying to keep moderate Democrats from being swayed by the industry lobby.
"The California Chamber of Commerce and their allies are misrepresenting what the bill does and convincing industries like the hotel industry to lend their name to the fight, even though this bill would have zero impact on hotels," Allayaud said. "The law focuses on workplaces where lead is in heavy use, like firing ranges and battery recycling facilities where workers are actually being impacted by a dangerous neurotoxin.  Besides, I can't imagine [that] parents who visit a resort like Disneyland would want their kids anywhere near lead if found at the levels that would have employees testing at the alarm bell level. Who wouldn't want an OSHA inspection in that case?"
Suzi Brown, vice president of communications at Disneyland Resorts, said that the "California Lodging Association is just one organization that we are involved with. As you can imagine we are involved with many trade organizations." Brown said that Disney vice president Elliot Mills, who sits on the association's board, was not present for the vote to oppose AB 2963. "To somehow link Disney to this in a specific way is not accurate," she added. "And to somehow position this that we are not concerned about worker safety is flawed as well."
At the March California State Assembly Labor and Employment Committee hearing, Kalra introduced his bill by reading a letter from former Exide lead smelter Alvin Richardson (who struggles with lead poisoning symptoms we documented in our investigation) and his wife, LaShawn. "We read a recent investigative story, and it was very hurtful to learn that Cal/OSHA excused the high lead levels that Alvin and the other Exide workers were constantly exposed to," the letter said. "People shouldn't be treated like they are disposable. That's not what America or California is supposed to be about."
Assemblymember Reggie Jones-Sawyer (D-Los Angeles) was moved to vote yes. "My district's right next to the Exide plant, and it's had an impact on my community and my residents," he said. "And if this is something that could have prevented what happened at Exide, we should have been doing this a while ago."
AB 2963 needed Jones-Sawyer's vote again on Wednesday to barely pass it out of the Assembly. Whether the bill makes it to Governor Jerry Brown's desk is dependent on how well the arguments of the California Chamber of Commerce and other industry voices opposing the bill go over in the Senate.
---
Copyright Capital & Main