Business Interests Clash With Public's As Legislative Year Ends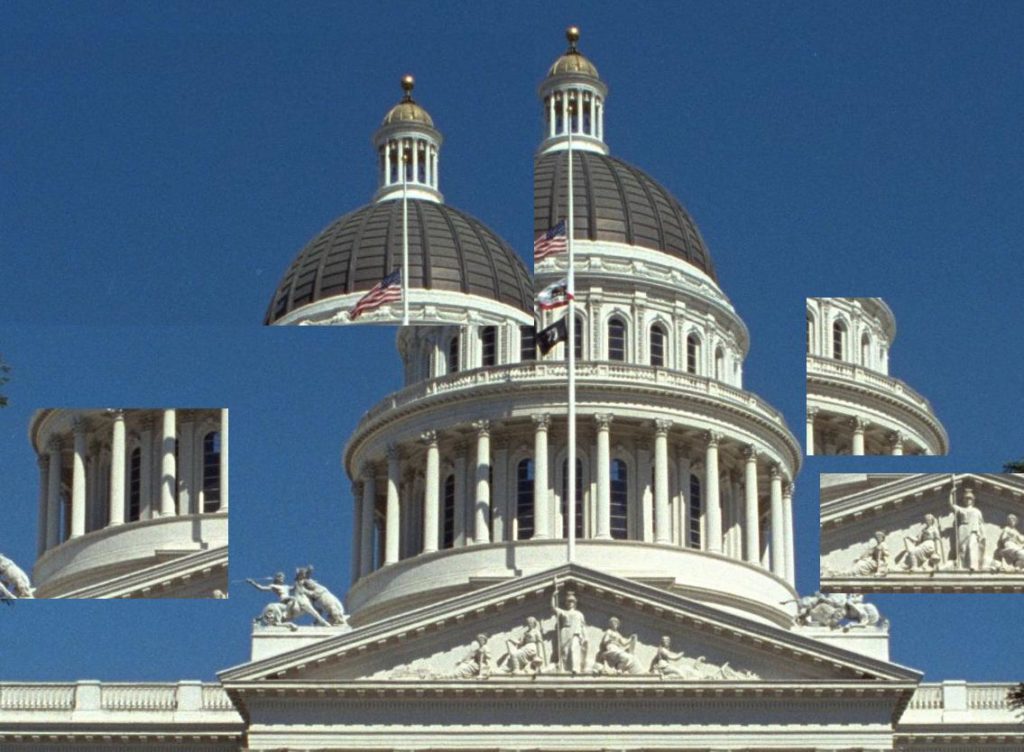 Things are heating up inside the state Capitol in Sacramento. As an August 31 deadline for the end of the 2013-14 legislative year looms, union labor is facing off with business forces over the fate of pending laws governing pay, employee benefits and the environment.
A level playing field is not part of the lobbying landscape when it comes to swaying undecided legislators on these bills, said David Huerta, president of Service Employees International Union-United Health Workers West. Huerta told Capital & Main by phone that business lobbyists enjoy a two-to-one numerical advantage over labor representatives under the Capitol dome.
Huerta witnessed that dynamic first hand this pivotal week as business and labor interests met separately with state lawmakers over Assembly Bill 2416, the California Wage Theft Recovery Act.
Introduced by Assemblyman Mark Stone (D-Scotts Valley), AB 2416 would mandate local programs to allow employees to file liens against employers for unpaid wages. Huerta said service workers such as janitors are especially vulnerable to wage theft by nonunion employers who are tempted to pick the pockets of workers who are recent immigrants. AB 2416, which is currently on the Senate floor for discussion, rates a place on the "job killer" list of California's Chamber of Commerce, which claims the measure "creates a dangerous and unfair precedent in the wage and hour arena."
Assembly Bill 1522, written by Assemblywoman Lorena Gonzalez (D-San Diego), is called the Healthy Workplaces, Healthy Families Act of 2014 and requires paid sick days to be granted to all California employees, the vast majority of which work in the private sector.
According to Steve Smith of the California Labor Federation (which is a financial supporter of Capital & Main), 6.8 million workers statewide (out of a labor force of 18.6 million) lack paid sick leave as a condition of their employment. He adds that scores of workers – such as those on the payroll at mega-retailer Walmart, Inc., the U.S.'s biggest private-sector employer — only have access to insufficient paid sick leave.
This week members of Organization United for Respect at Walmart have gathered in the Capitol to fight for Gonzalez's measure. Begun in June 2011, with a hand from the United Food and Commercial Workers (UFCW) , OUR Walmart has members across 46 states in 700 of the company's 4,156 stores, according to Emmelle Israel, an AFL-CIO spokesperson .
The National Federation of Independent Business opposes AB 1522, which has also earned a spot on the CalChamber's job-killer list.
The bill's next step is a Senate floor vote by no later than the end of the week. If it passes there, the measure will return to the Assembly for concurrence before going to the desk of Governor Jerry Brown.
Meanwhile, on Monday Senate Bill 270, which would ban single-use plastic bags at retail outlets, fell four votes shy of the 41 Ayes required to pass through the Assembly. Introduced by Senator Alex Padilla (D-Los Angeles), the bill lost key UFCW support when it emerged from the Assembly Appropriations Committee with new language.
According to UFCW executive director Jim Araby, that language opens the way for the fees that grocers collected from the bill's 10-cent paper bag replacement fee to leave local communities – instead of remaining there to educate consumers on environmentally friendly shopping and to upgrade training programs for workers at local stores.
Assemblyman Rob Bonta (D-Alameda), SB 270's co-author, has now introduced a motion to reconsider the bill, which the Assembly and Senate would have to green-light by the end of the 2013-14 legislative session.
---
(California Capitol photo: Henri Sivonen/Wikipedia)