Breaking Our Addiction to Incarceration
How will America, which espouses the virtues of forgiveness and freedom, successfully deal with the thousands of people who leave its prisons every year? As the nation with the highest incarceration rate in the world, the United States has a unique responsibility to chart a different, more humane course towards incarceration. Fifty years after the historic March on Washington helped usher the end of legally sanctioned discrimination, the formerly incarcerated remain stripped of basic rights. In many states they can't vote, live in public housing or receive public assistance. And so they end up recycled in and out of some of America's most deplorable institutions.
In the same way that Mississippi or Alabama were vital battlefronts in the struggle for civil rights a half century ago,  California, with the country's largest prison population, is ground zero for what many see as the major social and political issue of today. Like other states in the 1980s and 1990s, liberal California wanted to get tough on crime. In particular, state lawmakers wanted to rid society of the drug dealers and users most often found in the communities of color such as South Los Angeles and East Oakland. A scared citizenry supported laws that put children in adult jails for years – while preventing released prisoners from getting childcare assistance. California got so good at putting and keeping people in jail that the number of state prisons exploded from 10 to 33 within a decade. And even those became overcrowded.
People who speak on behalf of the formerly incarcerated are often greeted with hesitation and skepticism. Even liberals and progressives have a hard time finding sympathy for those who have been convicted of crimes. This is understandable when considering the impact on a family or community when someone is killed, raped or robbed. The lack of compassion for the formerly incarcerated becomes even more explainable when you watch television shows such as Lockup or Oz, which perpetuate the most extreme images of people living behind bars. Footage of tattooed, muscle-bound men or women telling stories of prison fights or assaults does not elicit a lot of sympathy from the broader society – even though some parolees have reintegrated well enough that they are simply known as the neighbor down the street or the co-worker at the office.
Yet one reality that seemed lost to voters and lawmakers, 20 and 30 years ago, was that many of the people locked away would eventually be released to society.  Once free, they are often denied the right to employment, housing, professional licenses and so many other tools needed to stay out of prison. Of course, issues as big as incarceration policy have become huge political fights: Prison guard and law enforcement lobby groups use their powerful voices in Sacramento and city halls across the state to fight against any attempts to reduce the number of people behind bars.
Even now, as the state is being forced by federal judges to reduce its prison population, various interest groups are working hard to block California's plan to shift thousands of inmates to local jails and community programs. With billions of dollars in salaries and contracts at stake, breaking the addiction to incarceration will prove difficult — just as it was difficult for many to break their allegiance to Jim Crow laws.
However, the successful reintegration of the formerly incarcerated is no longer optional. It's a must. Our state and the nation as a whole can no longer spend billions to keep prisons overcrowded. That means legislators must eliminate any law that keeps this group from getting access to housing and public assistance. We must support and pass such laws as Assembly Bill 218 (Dickinson) that will address hiring discrimination against the formerly incarcerated.
Failure to embrace these types of policies will compromise any long-term economic recovery and keep California and the United States bound to failed practices. It is time to break free from our addiction to incarceration.

LISTEN: How Two African-American Entrepreneurs Are Determined To Change Diets In The Black Community
On the latest episode of "The Bottom Line" podcast, Naturade's Claude Tellis and Kareem Cook share how their own families' experience with diabetes has spurred them to promote healthy eating options.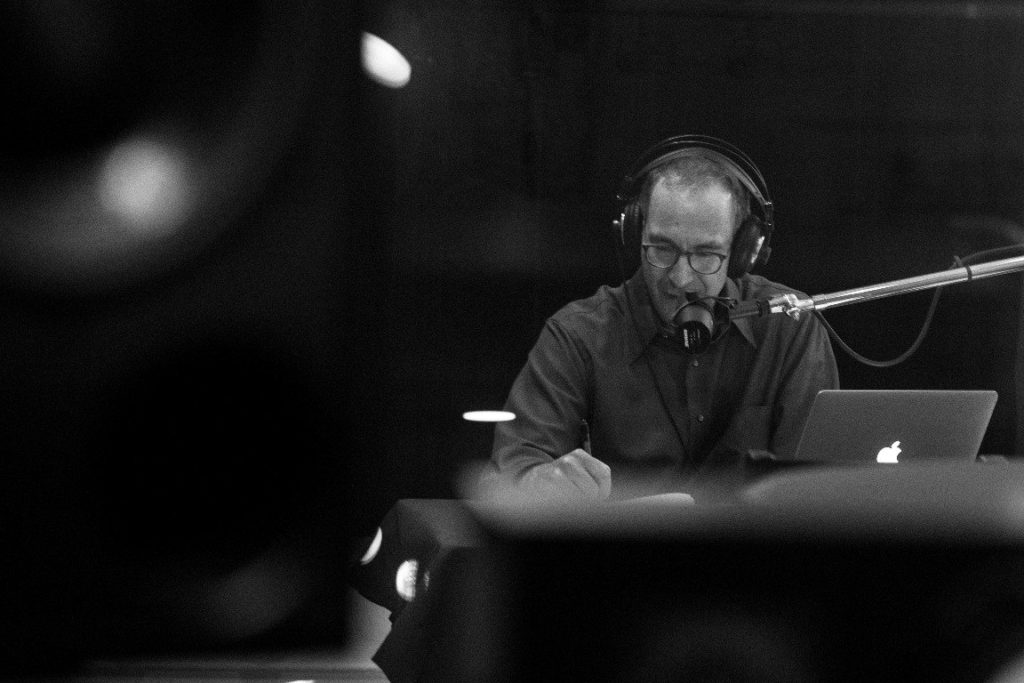 Many entrepreneurs pride themselves on solving some sort of "pain point" for their customers. But as Claude Tellis and Kareem Cook, the co-owners of health-products provider Naturade make clear, some pain points are a lot more serious than others.
"I had an uncle that went into the doctor, wasn't morbidly obese or anything, lived in Louisiana and . . . the family was faced with, 'Do we amputate both of his legs or not?'" Tellis told me on the latest episode of my podcast, The Bottom Line. "He never made it out of the hospital. He died, and he was about 55 years old."
Another uncle, says Tellis, who serves as Naturade's CEO, "was faced with losing a couple toes." Eventually, "they had to take his leg from the knee down."
In the African-American community, dealing with this grim loss of life and limb—often brought on by diabetes and peripheral arterial disease—has become disturbingly routine. "You just kind of grew up with insulin in the refrigerator," says Cook, Naturade's chief marketing officer.
And so Tellis and Cook have set out to combat this crisis by helping underserved populations—especially those in black neighborhoods—eat better. Their vehicle for sparking change is Naturade, which they acquired in 2012 for $8 million.
Although the Orange, Calif., company is nearly a century old, Tellis and Cook have revamped it completely, including introducing a new product that is now their No. 1 seller: VeganSmart, a plant-based meal replacement that is high in protein, low in sugar, and full of vitamins and minerals. Its suggested retail price is $35 for 15 servings.
"What we really wanted," says Tellis, "was something that had Whole Foods quality that could be sold to a Walmart consumer."
To achieve that vision, they've built the brand methodically. Step one, Tellis says, was making sure that vegans bought in, so that "people when they look online will see that there's an authenticity and there's a rigor" to what's being offered.
From there, they handed out VeganSmart at Wanderlust yoga festivals, aiming to attract a hip, upscale crowd. This helped advance a "premium viewpoint of the product," Tellis says.
Finally, there came the last step: bridging into urban America. To catch on there, they've adopted an influencer strategy, tapping rappers like Styles P and Da Brat and professional basketball players to promote VeganSmart. (Grant Hill, soon to be inducted into the NBA Hall of Fame, is an investor in Naturade.)
The result is a profitable company that is now selling into, among other retailers, both Whole Foods and Walmart—just as Tellis and Cook had planned it.
Not that any of this has come easy. The duo, who met as Duke University students in the early 1990s, have played in the health-food space for more than 15 years now.
Their first venture, launched in 2002, was a vending machine company called Healthy Body Products, which supplied nutritious snacks and drinks instead of junk food and soda. The business won contracts with the Los Angeles Unified School District, but it was difficult to scale. So Cook and Tellis ultimately sold the venture—but not before gaining some insight into what it takes to persuade those in the mainstream to eat right.
At one point, they brought in actor Michael Ealy (then fresh off one of the Barbershop films) to talk to the students about the importance of maintaining a good diet. "One of the biggest things we learned in our first business was how to make it cool," Tellis explains.
And, of course, if that doesn't work as a motivator, there's always a second message to fall back on. "Everyone wants to be cool," says Cook. "And no one wants to die."
You can listen to my entire interview with Tellis and Cook here, along with Bridget Huber reporting on Impact America Fund's efforts to help improve low- to moderate-income areas, and Karan Chopra laying out what small rice farmers in West Africa can teach American business leaders.
The Bottom Line is a production of Capital & Main.