Books, Films and Music: A Cultural Tool Box
(Note: The following catalog of cultural resources comes from World Wide Work and is published by the American Labor Education Center. Its authors say: "Please share this bulletin with others and encourage them to subscribe for free to World Wide Work, which they can do by going to TheWorkSite.org, [which] provides free, downloadable and adaptable materials for grassroots organizing and education. There is no cost for subscribing to the bulletin, and we never share our email list with anyone.")
New and worth noting…
BOOKS
The Evening Hour by Carter Sickels (Bloomsbury). This exceptional novel focuses on a young nursing home worker whose Appalachian homeland is being ravaged by coal companies. The characters are intriguing and complex, and the story is fresh and generally free of clichés.

Do You Dream in Color? by Laurie Rubin (Seven Stories). A successful opera singer who has been blind from birth has produced a well-written memoir that gives an interesting picture of what it's like to navigate the sighted world.

The World We Found by Thrity Umrigar (HarperCollins). Four women were best friends as young radicals in India. This novel tells what's happened to them since then as they attempt a reunion.

Driftless by David Rhodes (Milkweed). A richly textured portrait of life in a rural midwestern community weaves stories about farmers being cheated by a huge dairy company; a female pastor; a woman confined to a wheelchair who discovers abilities she didn't know she had; and other local characters. The writing is occasionally uneven, especially at first, but then the novel gathers momentum and is hard to put down.

Birds of a Lesser Paradise by Megan Mayhew Bergman (Simon and Schuster). A dozen unusual short stories focus on different passages in women's lives.

New California Writing 2012 edited by Gayle Wattawa (Heyday). A generally high-quality anthology of stories, nonfiction, and poems representing a wide variety of styles and perspectives.

Electoral Dysfunction by Victoria Bassetti (The New Press). More than 50 million Americans are not registered to vote despite being eligible. About a third of those who are registered don't vote. Wealthy Americans vote at a far higher rate than working people. This book explains that elections in America do not reflect the will of the people, and that Republican governors and legislatures like it that way. They have been systematically passing state laws to reduce voting participation by lower-income citizens, students, seniors, people with disabilities, and people of color. Bassetti suggests reforms that would make it easier for all Americans to be heard.

Affluence & Influence by Martin Gilens (Princeton). An academic applies statistical analysis to compare actual policy decisions made by the federal government to policy preferences expressed at the time by various economic segments of the population. His results quantify the fact that political decisions generally correlate with the views of the wealthiest Americans and not with the views of a majority of the population.

The Republic of Nature by Mark Fiege (University of Washington). An innovative textbook retells some selected stories from U.S. history through an environmentalist's eyes. Chapters focus on the cotton industry and slavery, construction of the transcontinental railroad, the building of the first atomic bomb, and much more.

Pineros by Brinda Sarathy (UBC). Through the use of contractors for reforestation and forest "management," the federal government has become one of the largest exploiters of (often undocumented) Latino workers in southern Oregon, according to this report based on interviews and government documents.

Trevor by James Lecesne (Seven Stories). An 86-page novel for teenagers tells the story of a boy who is driven to attempt suicide because other students don't accept the fact that he is gay.

Youth in Crisis edited by Mitchell Gold (Magnus). 40 people from all walks of life, including ministers, former athletes, business executives, and political figures such as Candace Gingrich and former N.J. Gov. James McGreevey describe their experiences growing up gay.

Fuel on the Fire by Greg Muttitt (The New Press). Many Americans believed from the start that the war on Iraq was designed to get control of that country's oil for global corporations. An investigative reporter sifted through unreleased documents and conducted interviews to show how the oil takeover was accomplished even as officials were denying that it was taking place.

None of Us Were Like This Before by Joshua Phillips (Verso). Phillips documents the human stories of American soldiers who have engaged in torture and are permanently damaged themselves.

The Journey to Tahrir edited by Jeannie Sowers and Chris Toensing (Verso). The 2011 uprising in Egypt had roots in the experience over many years of women, students, workers, fishing communities, gay people, artists, and many others. This collection of essays provides the details for those who want to dig deeper.

Arctic Voices edited by Subhankar Banerjee (Seven Stories). The Arctic region, so important to the earth as an ecosystem, is at a tipping point as global corporations seek to extract its resources at all costs, according to these writings by 39 scientists, activists, journalists, and native leaders.

Ellavut by Ann Fienup-Riordan and Alice Rearden (University of Washington). Dozens of native Yup'ik elders in Alaska share their experiences and wisdom about how humans can get along with our environment and with each other.

The Mating Lives of Birds by James Parry (MIT). A gorgeous coffee table book that combines 140 spectacular photos of birds all around the world with text about the wide variety of calls, displays, and other ways that birds attract each other to mate.

Nature's Compass by James L. Gould and Carol G. Gould (Princeton). How do natural creatures such as birds, bees, or butterflies navigate incredibly long routes? The answer is more complicated than you think, according to scientific studies described by a Princeton biologist.

The Laws Guide to Drawing Birds by John Muir Laws (Heyday). A sophisticated but easy-to-understand guide to observing and then drawing birds, with extensive step-by-step illustrations.
FILMS
Heist.Perhaps the best film yet about the roots of today's economic conditions in the U.S., domination of public policy by corporate interests, and grassroots resistance that has emerged in the past few years. Other filmmakers should follow the example of the producers of this film who provide it in three lengths – 76, 58, and 22 minutes – for maximum usefulness in local organizing.

Your Sister's Sister. A delightful feature about three characters looking for love – a woman whose husband has just died, her sister who has just broken up with her female partner, and the brother of the recently deceased husband.

We Are Not Ghosts.A 52-minute documentary about African Americans in Detroit who are trying to revitalize their neighborhoods through community businesses, urban food gardens, place-based schools, and arts projects.

True Wolf. A Montana couple adopts a wolf pup and takes it to schools, Grange halls, and any other place where it can help dispel myths, both pro and con.
MUSIC
A More Perfect Union by Pete Seeger and Lorre Wyatt (Appleseed). At 93, Seeger attracts cameo appearances by Bruce Springsteen, Tom Morello, Emmylou Harris, Steve Earle, and Dar Williams. Some of the songs he writes tend more toward organizing exhortations put to music than storytelling, but his spirit comes through for his loyal fans. Also available is Pete Remembers Woody, containing spoken memories of Woody Guthrie as well as renditions by Seeger friends of some of Guthrie's songs.

Reunion by Lucy Kaplansky (Red House). The singer-songwriter's best album in years includes a number of touching songs about the death of her parents.

New Kind of Lonely by I See Hawks in L.A. (Western Seeds Records). An acoustic album filled with songs about the dark side of life.

Hundred Dollar Valentine by Chris Smither (Signature). More of Smither's lyrics-packed songs with skilled blues guitar.

Filmmaker Adam McKay Talks About Dick Cheney and the Imperial Presidency
"Our democracy at its root is about the throne," says the creator of Vice. "But what Cheney tried to do was bring the power back to one person on that throne."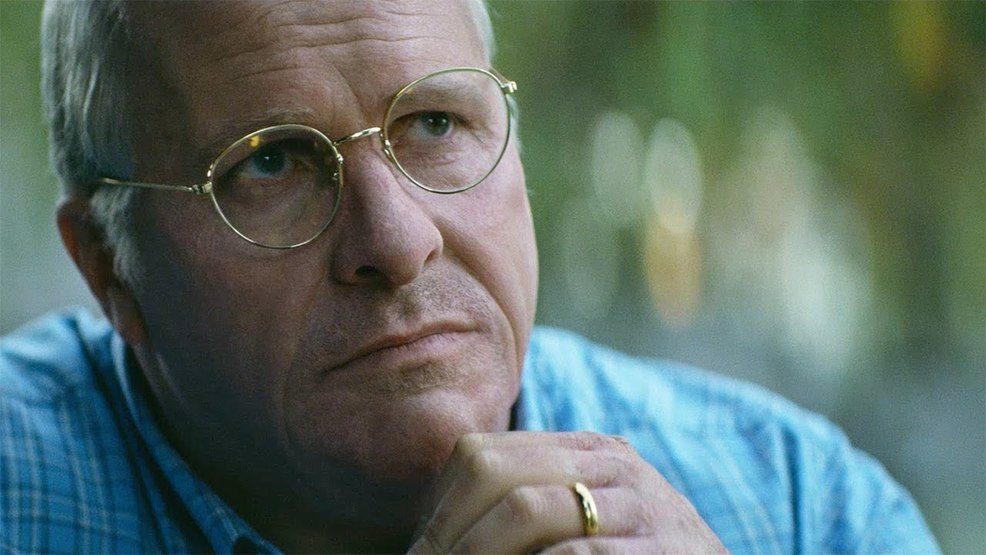 Vice President Dick Cheney quickly faded into the background after leaving the Bush White House in 2009. But while many may not remember the ins and outs of Cheney's record, the recent film Vice argues that he was one of the most powerful and influential architects of the current world, and that Cheney intensified the emergencies facing America today.
Capital & Main reporter David Sirota spoke with Vice screenwriter and director Adam McKay, who had taken on the project after winning an Academy Award for screenwriting on his previous movie, The Big Short.
Vice has been nominated for eight Oscars, including Best Picture — but has also generated its share of controversy. McKay discusses some of the criticism of the film here, along with the twists and turns of the life of Cheney, who rose to become arguably the most potent vice president in American history. The following interview excerpt has been edited for concision and clarity.
---
David Sirota: Do you believe that we are today living in the world that Dick Cheney created?
Adam McKay: Without a doubt, yeah. Trump is a force of charisma, but not in a good way. He's perfect for the 24-hour news cycle — no one knows how to dominate it better than him.
But the actual structural changes that happen to our government, to regulations, to the way we view democracy, to the way the American people interact with government … those changes happened under the hand [of] a grand master of bureaucratic knowledge, Dick Cheney. You look at the Middle East. You look into visions that were widened. I'd definitely go to that period and I say at the center of it, expanding executive power, was Dick Cheney.
There's a scene in the movie where a young Cheney is depicted as not all that partisan — it almost made it seem like him choosing a job with a Democratic or Republican lawmaker was completely random. Is that true to life?
It's not that far off. Cheney's dad was an FDR Democrat. [Dick Cheney] had no interest in politics at all through high school…The first time he really started getting any taste for feet-on-the-floor politics was when he was getting [his] master's up in the University of Wisconsin. He did intern for a Republican, handed out buttons and stuff. We interviewed some people from his early days. He was not an ideologically driven guy.
What he knew was that when he went to D.C. he needed a rocket ship. He needed to get something going. Lynne wasn't entirely happy about him taking this fellowship. She wanted him to get a Ph.D. and become a professor. That was what she always pictured that they would do. So he had to get something going quick when he got to D.C. because he wasn't making any money. And if you wanna get something going quick in the late '60s in Washington, D.C., Donald Rumsfeld was your guy.
What do you think radicalized Dick Cheney and made him such an ideologue?
The first radicalization was just the environment he kind of came of age in, which was the Nixon White House and the Ford White House, which were all about executive power — the imperial presidency. And then his conversation about the unitary executive theory with a young [Antonin] Scalia, who was a lawyer in the Justice Department.
Everything that I found with Cheney goes back to the unitary executive theory. You look at his minority opinion that he wrote on the Iran-Contra affair with David Addington. They actually have several lines in it where they say the president has monarchical-like powers.
The radicalization of Cheney, to me, is two steps. Number one is the political environment he grew up in, [and then] introduction to the unitary executive — [which] was weaponized by 9/11. Especially when he said, "Give me all the unfiltered intelligence." A lot of Washington insiders said, "Anyone who would do that — [it] would drive them crazy." One guy described it as like "listening to Led Zeppelin full volume, 24 hours a day."
So I think he was already an extreme right-winger who then came into collision course with this very traumatic event, 9/11.
Your movie depicts Cheney as motivated by the acquisition of power — but do you believe he had specific policy goals beyond that?
As far as policy goals go, war is the key to being able to use these sorts of unparalleled powers. Some legal scholars would call [these] insane powers. So I always felt like Cheney was putting together these pieces of power to expand his own power … which I do believe made him a power addict … His wife's desire for power, and by extension, America's desire for power, which did fit neatly with the neocons.
But I also think invading Iraq did two things. It activated the unitary executive theory — [if] writings from the DOJ [Department of Justice] that came about at that time were filled with references to the unitary executive theory.
And yes, the oil too, was a part of it. Cheney also is an oil guy. He grew up in an oil state, Wyoming That was his whole life. All his friends are oil guys. I always look at Cheney as a right-hand man, and I think that he serves power: Sometimes that power is oil barons, other times that power is a presidency — the notion of a powerful presidency.
So I think Iraq was sort of a mishmash of ideas. I think it was unitary executive and I think it was definitely oil, and I think it was most of all expansion of executive power and a show of force to the world.
What are the most significant and lasting parts of Cheney's legacy?
I would just say in general, those eight years of Bush and Cheney were so dispiriting that they made a lot of people kind of give up on government. And the fact that we can't fix something that really can be improved pretty easily and pretty quickly, like the opioid epidemic or like gun safety laws. Those are things that 30, 40 years ago we would've had bills passed on the issue. We would've seen fewer deaths within a year, within two years. Even the assault weapon ban, you saw deaths go down after that…
Then, obviously, the Middle East is just a wreck. Our friend, Adam Davidson, had a friend of his, a journalist, go to Iraq recently and come back and just say, "It's awful. It's completely undone." And obviously, with what happened in Syria, ISIS, all that kind of stuff. Those are the clear, kind of bad effects of Cheney and I would say the rise of this particular form of the Republican Party.
Much of your film resurrects events that have been forgotten in the American psyche, because we have this tendency to venerate leaders the moment they leave office. It's as if presidents and their administrations suddenly get immunity from retrospective scrutiny. Why do you think that is?
I feel a lot of this goes back to the pardoning of Nixon. That's a bad, bad thing. I think he should've done some time. I think it's important to not imbue these leaders with king-like mystical properties. Do you remember Jerry Lewis saying, "We should never criticize the president"?
I think we just like the idea of powerful people. We like the idea of a king. We like the idea of these celebrities that get treated like kings. Why did the Bushes keep getting elected to office? Why did the Kennedys keep getting elected to office after several of them did pretty terrible things? We just like that idea. We like the idea that some people's blood is more special than ours. I don't know why. It's really deranged…
Our democracy at its root is about the throne. What they tried to do with the Constitution, the original people that wrote it, was break up the power so you don't have one crazy guy sitting in the throne. But what Cheney tried to do was bring the power back to one person on that throne…
I guess my answer is democracy is still really new, and clearly it's not going well right now. And I think we're going to have to have a whole moment where we look at it and fix a bunch of stuff because parts of it aren't working too well.
Many people say Donald Trump's administration is the worst in American history. After doing a movie on Cheney and the Bush administration, do you agree?
Everyone wants things to be ranked and compared to each other. The real answer is that there is a safe that was filled with diamonds that represent our democracy and checks and balances. They couldn't get a goon like Donald Trump to go in and crack the safe because he doesn't even read books. Like he's not an educated guy.
So they had to go get an expert like Dick Cheney to go in there. Dick Cheney went in, he cracked the safe, he took all the jewels out of the safe, he exited the store, he left the front door wide open. Then after an hour some stray dogs wandered into the store and started crapping all over the place and peeing everywhere. And then when the owner went in, one of the dogs bit him and he said, "These dogs are the worst."
That, to me, is Cheney versus Trump. Yeah. Cheney cracked the safe, Trump is the strange bizarre dude who wandered in (and) took a crap in the store…The police arrest the street guy because look, he took a crap. He's in the store. Meanwhile, Cheney is across town giving W. Bush one diamond while he takes the other 99 and W. Bush is delighted with the one diamond.
---