Big Oil Has Big Plans for Our Environment
Big Oil says we ought to be supporting fracking because it causes less air pollution than other forms of energy, such as coal or even conventional oil drilling. As is frequently the case in these fights over facts, the oil companies have it about half right – maybe less.
Fracking technology pumps a mix of water, chemicals and sand a mile or so into the earth's crust to release natural gas captured between layers of rock that the usual methods of drilling couldn't touch. It's birthed a modern day gold rush as the petroleum companies hurry to be the first to drill the Barnett Shale in Texas or the Marcellus Shale that lies beneath parts of Pennsylvania, New York, Ohio, Virginia, West Virginia, Kentucky and Maryland. Closer to home, there is the Monterey Shale formation in the old oil fields around Taft, west of Bakersfield.
Push below the surface of the big oil theme and we learn that while burning natural gas for fuel produces only about half the carbon emissions as coal, it also produces 70 per cent as much as burning oil itself, and accounts for 29 per cent of all energy-related carbons released into the air by the U.S. in the first quarter of last year. It also releases tons of methane gas, a greenhouse pollutant about 30 times more potent than carbon dioxide. And that's just what it does to the air.
Look at fracking's impact on water. One well requires 400 to 800 gallons of water per day, which can mean up to 200 tanker truck loads of water, quickly adding up to more than a million gallons of water per well. Water may be in abundance in some places, but not in the lower San Joaquin Valley. Like like the people in that end of the valley, we in Los Angeles live in a desert, completely dependent on water from the Sierra Nevada and Rocky Mountains. Already the over-use of this limited water supply has drained the rivers and killed California's salmon fishing industry, and it has pitted agribusiness against cities in a bitter fight that's lasted for decades. Now the oil folks want a piece of this water too. For practically nothing! They want to take it as a right.
People who deal with water issues are so concerned about the shortage of water in this state, they are proposing a $24 billion plan to dig two 35-mile tubes to route water from north of Sacramento into the southern portion of the state. Even the federal government, which has already exempted Big Oil and Big Gas from the Clean Water and Clean Air acts, has criticized this scheme as "currently insufficient" and in need of serious revision.
Meanwhile the toxic slush shoved into the deep earth doesn't go away. Some of it stays there and seeps through the crevasses, leaving a trail of pollution. Some of it gets pumped back to the surface where it is transferred to waste sites totally unprepared for this concoction of chemicals. Even if the dumps could handle it safely, the wells leak, producing more than a thousand documented spills across the country. In some areas the escaping methane gas contaminates earth as well as water sources, producing tap water that explodes with a match.
As if polluting the earth and the water were not enough, the rush to frack has also created a social disaster for small towns and rural areas as itinerant workers flood in for temporary or short-term jobs. The search for work separates workers from their families, leaves children with absent fathers and fathers lonely and isolated. The influx of workers over-flows the available housing and requires meals and groceries that outstrips the capacity of these small towns. In some places the companies build instant villages, and provide meals, then abandon it all when the gas runs out. Methamphetamine use and its related criminal activities have turned previously safe and quiet areas into major crime centers. The infusion of new people into these areas, like the infusion of fracking mixture into the earth, rips apart the sense of connectedness that many of these places have maintained over generations.
If we are going to risk the air, the earth and our water in our insatiable drive to drill for energy, we ought to be stone-faced sober about the impact it has on people and communities. The oil companies should talk about that.
Who Pays When Polluting Companies Shut Down?
Financial assurance flaws leave taxpayers potentially liable for massive clean-up costs.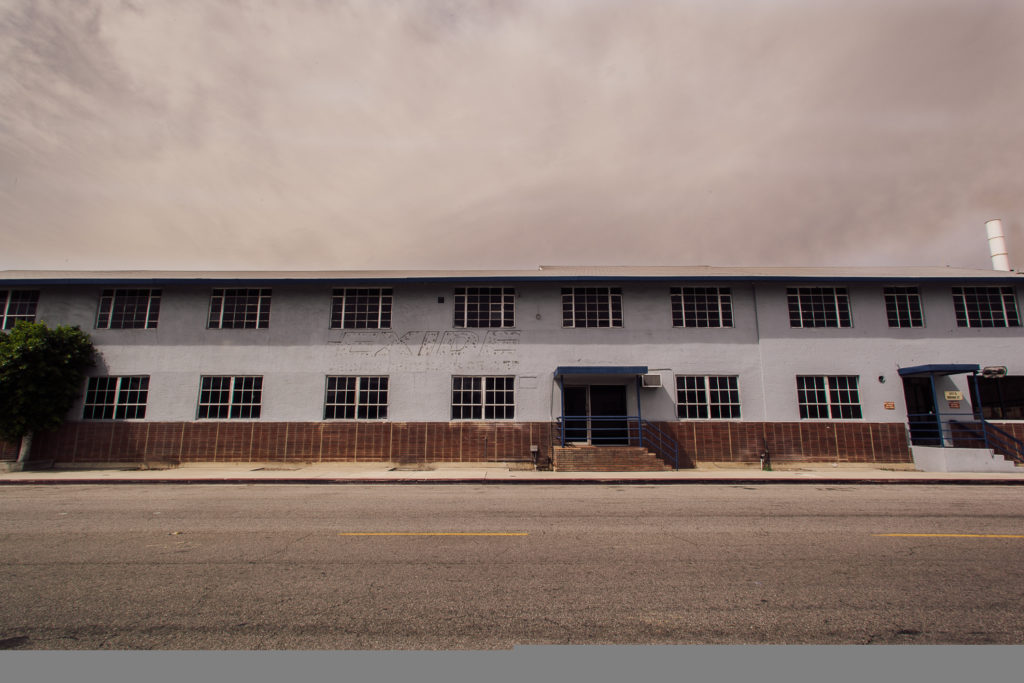 Operating a hazardous waste facility can be a messy business that often leaves soils, groundwater and drinking water aquifers polluted with some of the most dangerous substances used in industry.
To shield the public from possible health risks and financial liabilities, battery recyclers, landfill owners and others are required to provide financial assurance, a sum of money similar to an insurance policy for cleaning these facilities up when it's time to close them down. If the contamination is especially difficult to remediate, operators must put up enough money to pay for cleanup costs long after a hazardous waste facility stops operating—decades, potentially.
California, however, has a long history of failing to make hazardous waste operators provide adequate financial assurances, leaving taxpayers to pick up a tab that can bloat into millions of dollars. Over the last 15 years alone, multiple oversight agencies and panels have criticized this aspect of the state's approach to financial assurance.
A Capital & Main review of California's 106 permitted hazardous waste facilities listed on the state website has found that the Department of Toxic Substance Control (DTSC)—the state agency responsible for overseeing hazardous waste facilities—still repeatedly fails to require adequate financial assurances from operators of hazardous waste facilities, leaving taxpayers potentially liable for massive clean-up costs.
---
Multiple oversight agencies and panels have criticized California's approach to financial assurance.
---
One example of this problem is the former Exide lead-battery recycling plant, a hazardous waste facility in the City of Vernon notorious for causing extensive lead contamination in neighboring communities. In 2016, then-Governor Jerry Brown had to direct $176.6 million from the state fund to expedite the testing and clean-up of residential properties surrounding the plant. Exide, which had declared bankruptcy, simply could not or would not provide the money for its own clean-up. That same year, a bill was passed and signed that added a consumer purchase fee of $1 per lead-acid battery, with the revenue earmarked for lead contaminated sites such as Exide.
"It is long past time to make the polluter pay and hold them accountable for the irreparable damage they have caused to the health and well-being of our children and families," Los Angeles County Supervisor Hilda Solis wrote in a statement to Capital & Main. Solis' district includes communities near the former Exide plant.
* * *
Gideon Kracov, an attorney who specializes in environmental law, was part of a three-member Independent Review Panel (IRP) established by law in 2015 to review and make recommendations about the DTSC's approach to things like permitting and fiscal management. During its more than two-year lifetime, the panel made repeated critical observations about the DTSC's financial assurance program.
---
California's hazardous waste facilities are often located in low-income communities already unevenly burdened by the impacts from pollution.
---
Kracov says the state should review, "every few years," the financial assurances for all permitted hazardous waste facilities, and make sure the available funds reasonably address the "full cost" of cleaning up a contaminated site.
Without adequate funds upfront, clean-ups at hazardous waste facilities can "drag on too long," says Kracov, prolonging health risks to the public. California's permitted hazardous waste facilities are frequently located in low-income communities already disproportionately burdened by the impacts from pollution. What's more, the taxpayer can be left holding the bag if the financial health of the operator deteriorates before the clean-up begins, as happened with Exide, Kracov warns.
According to the DTSC's public information officer, Russ Edmondson, the agency has made "much progress to strengthen the way the department handles financial assurances." Indeed, earlier this year, a new law made changes in a number of different areas. Large companies, for example, that use their "tangible net worth" as proof that they can cover clean-up costs must now show a net worth of at least $20 million rather than $10 million. They must also meet a minimum corporate credit rating.
However, Ingrid Brostrom, assistant director of the Center on Race, Poverty and the Environment, claims the new law fails to fix the "fundamental" problems with the system. "These were minor changes," she added, "though I think the changes do reflect the DTSC's knowledge that this is a concern."
---
"We have a permitting program where nobody is really anticipating the worst-case scenarios."
---
According to Edmondson, the state also reviews "post-closure" financial assurances every five years now instead of every 10 years at facilities where the hazardous waste is left in place, such as landfills. That change mirrors an IRP recommendation to increase the frequency of the review system.
But Jane Williams, executive director of California Communities Against Toxics, says that while formal reviews appear to be conducted more regularly, "It's not protecting the taxpayer because more bonding and more financial assurance is not being required by the department" during that process.
It's not just hazardous waste facilities for which financial assurance is required. Operators of surface mines and solid waste facilities, including certain landfills, are similarly required to show in advance that they have the money to properly clean up their properties. According to the state's Division of Mine Reclamation, there are currently 1,127 active surface mines in California, while the Department of Resources Recycling and Recovery says that a preliminary review showed 133 solid waste "disposal" facilities in the state.
* * *
The regulatory framework for financial assurance is complicated, with different rules governing different facilities. Nevertheless, "it's pretty intuitive" why financial assurance is typically inadequate at hazardous waste sites, says Sean Hecht, co-executive director of the University of California, Los Angeles' Emmett Institute on Climate Change and the Environment. "We have a permitting program where nobody is really anticipating the worst-case scenarios."
When he was a California deputy attorney general, Hecht litigated cases against operators of contaminated facilities that had not provided adequate financial assurances. One of the biggest problems, Hecht says, is that during the permitting process state officials don't always make use of the kinds of information needed to make accurate financial assurance decisions, such as a facility's full enforcement record and history of violations. "In an ideal world you would have a permitting staff really understand all of those dynamics," he says.
In instances where hazardous waste facilities are responsible for chemical releases that pose unacceptable risks to human health and the environment, California doesn't require plant operators to front clean-up costs until a workplan is in place. But there are risks to doing it this way. For one, it can take years for the workplan to be finalized, during which time the financial health of the company can crumble, potentially shifting responsibility to regulators and taxpayers. According to Hecht, companies can also "use to their advantage" threats of bankruptcy or job losses so as to avoid "providing as much financial assurance as ideally would be necessary to protect the public."
These kinds of threats aren't new — nor are they idle. In 2006, the state's Legislative Analyst's Office released a damning report warning that financial assurances "do not account" for all the clean-up costs at closed facilities, and as such, the state "will likely bear part or all of the burden." Seven years later, Exide filed for bankruptcy.
---
Companies can use threats of bankruptcy or job losses to avoid providing adequate levels of financial assurance.
---
Rho-Chem is a solvent sales and recycling company operating in Inglewood that has leaked highly toxic chemicals into the soil and groundwater, causing extensive contamination. The pollution stems from nearly seven decades of industrial activity at the facility. Rho-Chem is a serial violator responsible for 10 Class 1 violations since 2000 alone. Last September it reached a $473,500 settlement with the EPA for violations from a 2015 inspection. Rho-Chem hasn't yet been required to front financial assurance to remediate most of the polluted soil and groundwater.
"In the case of Rho-Chem, financial assurance will be required following the selection and approval of a clean-up remedy," wrote the DTSC's Edmondson, who added that "even in the event a company files for bankruptcy, costs are covered as potential responsible parties are sought."
According to Williams, however, in bankruptcy proceedings, "Clean-up costs and clean-up liabilities are at the bottom of the barrel. They're almost never funded."
With Exide's closure, the Quemetco battery recycling facility in the City of Industry remains the only such plant operating west of the Rockies. Last December, the DTSC ordered expanded soil sampling for lead in residential areas around the facility, after testing to a quarter-mile radius found elevated levels of lead contamination. According to the DTSC, the state has not yet required Quemetco to front the money needed to remediate any off-site contamination as a clean-up remedy is not yet identified.
"Quemetco and other toxic waste facilities should be requested to have enough financial assurance so that taxpayers are not left on the hook for cleaning up contamination," warned L.A. County Supervisor Janice Hahn in a statement. "This is a matter of public safety, and the State has to hold these companies accountable."
Philip Chandler is a senior engineering geologist at the DTSC who spoke to Capital & Main not in an official capacity, but as a citizen. A longtime critic of the state's approach to the issue, Chandler says that his department doesn't always apply "common sense" when it seeks financial assurances from plant operators. "That's why we wind up underfunded at site after site after site."
---
Copyright Capital & Main