Beyond the Election: How Green Will Our City Be?
(Editor's Note: Living in Los Angeles is a day-to-day experiment requiring patience and improvisational skills. So does governing this sprawling metropolis of 3.8 million people. The city's next mayor, however, cannot be satisfied with merely coping with issues as they arise, but must be able to look forward and anticipate and define the city's needs for the next four years. To this end we've asked writers to share their thoughts about what lies ahead – and around the corner – for Los Angeles.)
Going green may be all the rage. But get into the weeds and you may lose a few people. Take energy efficiency. Yes, it'll save you money, create good jobs (if done right) and help us preserve the planet. But walk into a party and start talking about window caulking, attic insulation and compact fluorescent bulbs, and you may soon find yourself alone in a corner.
For this reason, EE (as it's called by those in the know) has been eclipsed by its sexier, infinitely more photogenic solar cousin. Policy makers struggling to articulate the sheer wonderfulness of energy efficiency have struggled to rally people to the cause (remember the Obama administration's "cash for caulkers"?).
Yet the stakes couldn't be higher. Here in L.A., we're heavily reliant on dirty coal, electric rates are rising and – for the sake of future generations – we need to change our profligate ways. Energy efficiency is the cheapest, best way to do that – and it will lead to local jobs at a time when unemployment is in the double digits in many neighborhoods.
For our economy to thrive, our future mayor and city council members need to have a vision and a program for making us the most energy-efficient city in the nation. Part of that program will be to rally residents to the cause. And an election is a perfect opportunity to do that.
What's exciting is that whoever is elected will have something to build on. Our current mayor, L.A. City Council and the Los Angeles Department of Water and Power Board of Commissioners deserve credit for stepping up the game on energy efficiency last year.
In 2012, the LADWP board voted to more than double the City's investment in energy efficiency, moving our public utility from being a laggard to a statewide leader. The change came in large part as a response to a campaign by a citywide coalition of community and environmental organizations and International Brotherhood of Electrical Workers Local 18, which demanded that energy efficiency programs help struggling communities save money and get access to good jobs.
The Department raised its goal of reducing energy consumption by 2020 from 8.6 percent to 10 percent so that we are now in compliance with state standards. That reduction is equivalent to taking more than 30,000 cars off the road. And we should really be doing much more. The LADWP has promised to consider a 15 percent goal in the spring.
The Department has also committed to reach that goal in a way that serves all customers – including those typically overlooked by such programs – and to leverage the City's investment to create good, career-path jobs for unemployed residents.
In the months ahead, the LADWP is rolling out programs to help thousands of small businesses, schools and struggling families – and some of the work will be done (and is already being done) by formerly unemployed L.A. residents who now have a chance at a middle-class career through their participation in IBEW Local 18's Utility Pre-Craft Trainee program.
With leadership from our new city council and mayor, we can increase the reach of those programs and use them to green L.A.'s neighborhoods one by one. Candidates shouldn't and won't talk about the wonders of retro-commissioning buildings. But here's what they can be calling for in every neighborhood across the city:
Jobs for the jobless. Formerly unemployed and underemployed L.A. residents building a better future while upgrading local schools, businesses and homes.
 Saving money and the environment. Savings from reduced energy use being plowed back into local businesses, classrooms and communities.
 Reimagining communities. Neighborhood councils, local community groups and business organizations working with our public utility to help residents and businesses change their behavior and get access to programs that will green our buildings.
To accomplish this, we need to support quality job-training programs – like the UPCT program – that teach green skills while also giving participants training that guides them toward a career in an industry, such as utilities or construction.
City leaders need to partner with LADWP and community organizations to raise awareness of programs that can make energy efficiency affordable to residents and businesses.
They will need to work to increase funding and resources – through Proposition 39 funds, financing and other sources – to help make L.A. part of an energy-efficient future. And we need to link future funding to a plan to create quality jobs for those who need them most.
There's room for creativity. Homes and businesses that receive upgrades could get a special green designation that nudges neighbors to do the same. Churches could hold information sessions after services and get members to enroll in the program. Our utility could send electric-powered, energy-efficiency vehicles throughout neighborhoods and sign people up for programs.
Repowering Los Angeles with cleaner energy is the big picture – and the long­-term goal. To get there, we'll need to repower Watts, Lincoln Park, Pacoima and Pico Union, bringing investment, jobs and savings to L.A., one neighborhood at a time.

Did Disneyland Try to Sink a Bill Protecting Workers from Lead Poisoning? 
Why would Disneyland, which hosts thousands of kids every day, be part of an effort to defeat a bill that simply requires reporting of blood-lead levels high enough to produce heart disease and serious brain disorders?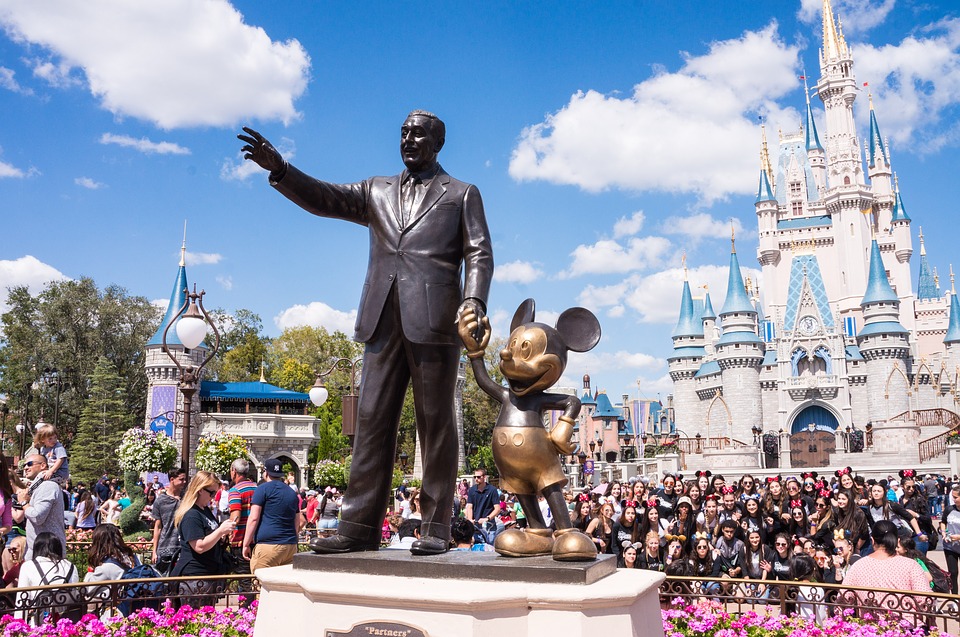 When Assemblyperson Ash Kalra (D-San Jose) learned about Capital & Main and USC's Center for Health Journalism investigation into how hundreds of workers at the former Exide Battery Recycling Plant near downtown Los Angeles became victims of lead poisoning, he created a modest bill to try and ensure it wouldn't happen again.
Among our report's revelations was the fact that the California Department of Public Health was aware of thousands of troubling blood tests revealing high levels of lead, but failed to tell the Division of Occupational Safety and Health (Cal/OSHA) about the problem.
Kalra's bill, Assembly Bill 2963, requires that the Department of Health inform Cal/OSHA when workers have seriously elevated blood levels and Cal/OSHA performs inspections.
The bill has had clear sailing until now, easily passing in the Assembly Labor Committee in March and winning unanimous approval from Democrats on the Appropriations Committee last week. But as the worker-protection measure headed to a crucial floor vote this week, a coalition of industry groups, one of which includes the iconic Disneyland Resort, worked the halls of the Capitol to kill the bill. The lobbying effort nearly prevailed: AB 2963 passed by a single vote Wednesday evening and now faces what is certain to be a battle in the California state Senate.
So why would Disneyland, which hosts thousands of kids every day, be part of an effort to defeat a bill that simply requires reporting of blood-lead levels high enough to produce heart disease and serious brain disorders? A May 29 letter endorsed by 15 industry groups, including the Battery Council International, the California Chamber of Commerce and the California Hotel and Lodging Association (which includes a Disneyland Resort vice president on its board) argues that California's current system to protect employees, depending largely on voluntary compliance, is working just fine.
The letter states: "Perversely, AB 2963 would transform this existing well-functioning public health program into an enforcement program that creates an allegation of a serious violation where none exists in Cal/OSHA law and the workplace may not even be the source of exposure."
The bill will be costly, the opposition letter also says, with an estimated price tag of $267,000 to implement and requiring Cal/OSHA to hire one or two additional inspectors.
"That's a small price to pay" said Bill Allayaud, California Director of Government Affairs for the Environmental Working Group, which is trying to keep moderate Democrats from being swayed by the industry lobby.
"The California Chamber of Commerce and their allies are misrepresenting what the bill does and convincing industries like the hotel industry to lend their name to the fight, even though this bill would have zero impact on hotels," Allayaud said. "The law focuses on workplaces where lead is in heavy use, like firing ranges and battery recycling facilities where workers are actually being impacted by a dangerous neurotoxin.  Besides, I can't imagine [that] parents who visit a resort like Disneyland would want their kids anywhere near lead if found at the levels that would have employees testing at the alarm bell level. Who wouldn't want an OSHA inspection in that case?"
Suzi Brown, vice president of communications at Disneyland Resorts, said that the "California Lodging Association is just one organization that we are involved with. As you can imagine we are involved with many trade organizations." Brown said that Disney vice president Elliot Mills, who sits on the association's board, was not present for the vote to oppose AB 2963. "To somehow link Disney to this in a specific way is not accurate," she added. "And to somehow position this that we are not concerned about worker safety is flawed as well."
At the March California State Assembly Labor and Employment Committee hearing, Kalra introduced his bill by reading a letter from former Exide lead smelter Alvin Richardson (who struggles with lead poisoning symptoms we documented in our investigation) and his wife, LaShawn. "We read a recent investigative story, and it was very hurtful to learn that Cal/OSHA excused the high lead levels that Alvin and the other Exide workers were constantly exposed to," the letter said. "People shouldn't be treated like they are disposable. That's not what America or California is supposed to be about."
Assemblymember Reggie Jones-Sawyer (D-Los Angeles) was moved to vote yes. "My district's right next to the Exide plant, and it's had an impact on my community and my residents," he said. "And if this is something that could have prevented what happened at Exide, we should have been doing this a while ago."
AB 2963 needed Jones-Sawyer's vote again on Wednesday to barely pass it out of the Assembly. Whether the bill makes it to Governor Jerry Brown's desk is dependent on how well the arguments of the California Chamber of Commerce and other industry voices opposing the bill go over in the Senate.
---
Copyright Capital & Main