Beyond the Election: How Green Will Our City Be?
(Editor's Note: Living in Los Angeles is a day-to-day experiment requiring patience and improvisational skills. So does governing this sprawling metropolis of 3.8 million people. The city's next mayor, however, cannot be satisfied with merely coping with issues as they arise, but must be able to look forward and anticipate and define the city's needs for the next four years. To this end we've asked writers to share their thoughts about what lies ahead – and around the corner – for Los Angeles.)
Going green may be all the rage. But get into the weeds and you may lose a few people. Take energy efficiency. Yes, it'll save you money, create good jobs (if done right) and help us preserve the planet. But walk into a party and start talking about window caulking, attic insulation and compact fluorescent bulbs, and you may soon find yourself alone in a corner.
For this reason, EE (as it's called by those in the know) has been eclipsed by its sexier, infinitely more photogenic solar cousin. Policy makers struggling to articulate the sheer wonderfulness of energy efficiency have struggled to rally people to the cause (remember the Obama administration's "cash for caulkers"?).
Yet the stakes couldn't be higher. Here in L.A., we're heavily reliant on dirty coal, electric rates are rising and – for the sake of future generations – we need to change our profligate ways. Energy efficiency is the cheapest, best way to do that – and it will lead to local jobs at a time when unemployment is in the double digits in many neighborhoods.
For our economy to thrive, our future mayor and city council members need to have a vision and a program for making us the most energy-efficient city in the nation. Part of that program will be to rally residents to the cause. And an election is a perfect opportunity to do that.
What's exciting is that whoever is elected will have something to build on. Our current mayor, L.A. City Council and the Los Angeles Department of Water and Power Board of Commissioners deserve credit for stepping up the game on energy efficiency last year.
In 2012, the LADWP board voted to more than double the City's investment in energy efficiency, moving our public utility from being a laggard to a statewide leader. The change came in large part as a response to a campaign by a citywide coalition of community and environmental organizations and International Brotherhood of Electrical Workers Local 18, which demanded that energy efficiency programs help struggling communities save money and get access to good jobs.
The Department raised its goal of reducing energy consumption by 2020 from 8.6 percent to 10 percent so that we are now in compliance with state standards. That reduction is equivalent to taking more than 30,000 cars off the road. And we should really be doing much more. The LADWP has promised to consider a 15 percent goal in the spring.
The Department has also committed to reach that goal in a way that serves all customers – including those typically overlooked by such programs – and to leverage the City's investment to create good, career-path jobs for unemployed residents.
In the months ahead, the LADWP is rolling out programs to help thousands of small businesses, schools and struggling families – and some of the work will be done (and is already being done) by formerly unemployed L.A. residents who now have a chance at a middle-class career through their participation in IBEW Local 18's Utility Pre-Craft Trainee program.
With leadership from our new city council and mayor, we can increase the reach of those programs and use them to green L.A.'s neighborhoods one by one. Candidates shouldn't and won't talk about the wonders of retro-commissioning buildings. But here's what they can be calling for in every neighborhood across the city:
Jobs for the jobless. Formerly unemployed and underemployed L.A. residents building a better future while upgrading local schools, businesses and homes.
 Saving money and the environment. Savings from reduced energy use being plowed back into local businesses, classrooms and communities.
 Reimagining communities. Neighborhood councils, local community groups and business organizations working with our public utility to help residents and businesses change their behavior and get access to programs that will green our buildings.
To accomplish this, we need to support quality job-training programs – like the UPCT program – that teach green skills while also giving participants training that guides them toward a career in an industry, such as utilities or construction.
City leaders need to partner with LADWP and community organizations to raise awareness of programs that can make energy efficiency affordable to residents and businesses.
They will need to work to increase funding and resources – through Proposition 39 funds, financing and other sources – to help make L.A. part of an energy-efficient future. And we need to link future funding to a plan to create quality jobs for those who need them most.
There's room for creativity. Homes and businesses that receive upgrades could get a special green designation that nudges neighbors to do the same. Churches could hold information sessions after services and get members to enroll in the program. Our utility could send electric-powered, energy-efficiency vehicles throughout neighborhoods and sign people up for programs.
Repowering Los Angeles with cleaner energy is the big picture – and the long­-term goal. To get there, we'll need to repower Watts, Lincoln Park, Pacoima and Pico Union, bringing investment, jobs and savings to L.A., one neighborhood at a time.
Green New Deal Targets Link Between Trade Policy and Climate Change
Rep. Alexandria Ocasio-Cortez's resolution spotlights stealth connections between free trade deals, offshoring and carbon emissions.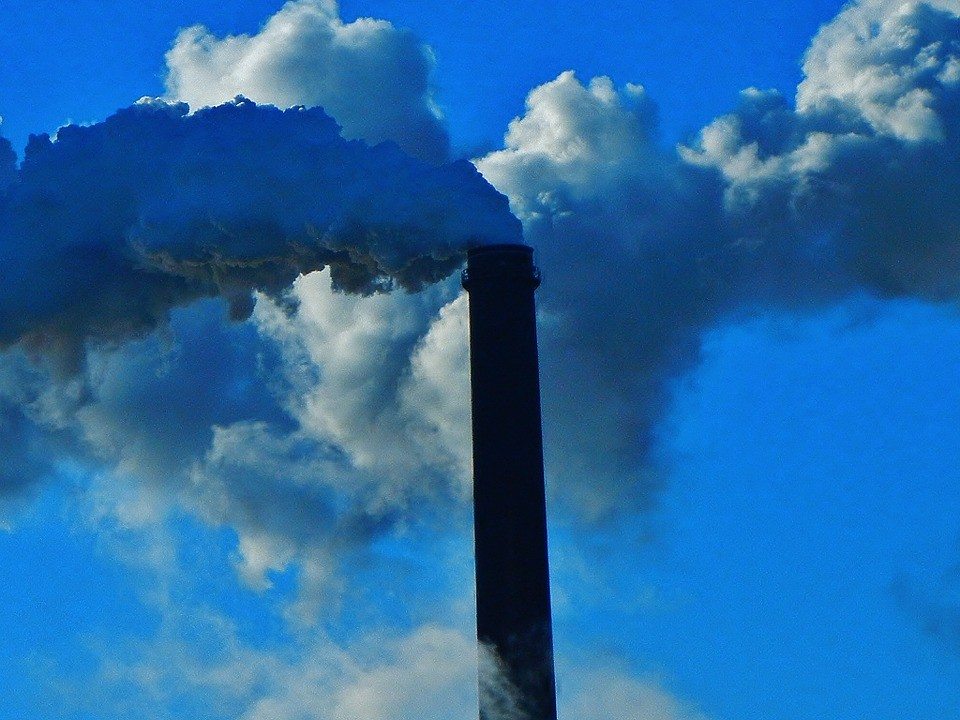 Congressional Democrats on Thursday unveiled landmark Green New Deal legislation outlining proposals to combat climate change — and the measure does not stop at the American border. The resolution calls for new trade laws to halt America's continued export of carbon pollution to countries across the globe.
The link between trade policy and climate change may seem far-fetched, but it is illustrated by the relationship between emissions in different countries. For example: In recent years the United States and Europe had been reducing their own greenhouse gas emissions. That seeming progress has been offset in developing countries such as China, which has seen a significant spike in emissions to the point where it now produces more greenhouse gases than the United States and the European Union combined.
On the surface, these trends might appear to show wealthy nations' proactively decarbonizing their economies, and developing nations failing to do the same. However, China's emissions are not happening in a vacuum: Research suggests they are being fueled by the United States through the trade policies that the Green New Deal resolution targets.
Over the last few decades, under major free trade agreements, corporations have been shifting manufacturing facilities from the United States to developing-world nations like China, where labor and environmental laws are weaker. That shift has not only eliminated millions of American manufacturing jobs, it has also moved carbon emissions to those countries.
The result: The United States and EU had been domestically producing less greenhouse gas emissions, but the picture looks much more grim when considering "consumption-based" emissions — that is, emissions associated with the production of imported goods purchased by a nation's consumers.
"What appears [at first sight] to be the result of structural change in the economy is in reality just a relocation of carbon-intensive production to other regions—or carbon leakage," wrote Dutch researchers in a 2016 report for the Institute for New Economic Thinking (INET).
* * *
Data compiled by researchers at Oxford and the University of Edinburgh show that when consumption-based emissions are considered, the United States and the EU have been fueling carbon emissions through their import-dependent economies.
"If we switched to a consumption-based reporting system," wrote these researchers, "the annual CO2 emissions of many European economies would increase by more than 30 percent and the USA's emissions would increase by seven percent."
While not fully fleshed out, the Green New Deal resolution appears to recognize the link between trade and climate change. The measure, which is sponsored by Rep. Alexandria Ocasio-Cortez (D-NY) and Sen. Ed Markey (MA), calls for "enacting and enforcing trade rules, procurement standards, and border adjustments with strong labor and environmental protections to stop the transfer of jobs and pollution overseas; and to grow domestic manufacturing in the United States."
That demand challenges the existing template of American trade pacts: Up until now, those deals have not included provisions designed to reduce carbon emissions. Indeed, watchdog groups have noted that the term "climate change" was not mentioned in the draft of the proposed Trans Pacific Partnership — a deal that environmentalists said would accelerate greenhouse gas emissions.
The Green New Deal — which is only a non-binding resolution and would not create new programs — asks for a change in that trade model. The idea is to include environmental provisions in trade pacts and to use trade policies to encourage manufacturing facilities to return to the United States, where they would be subjected to more stringent emissions rules as they produce goods for Americans.
That demand is supported by the findings of the INET report, which noted that because of the globalized economy, domestic emissions reductions alone will not be enough to ward off catastrophic climate change.
"It is no great achievement to reduce domestic per capita carbon emissions by outsourcing carbon-intensive activities to other countries and by being a net importer of [greenhouse gases]," they wrote.
---
Copyright Capital & Main