Been There. Done That. Now What?
Hi there!
I am an 84-year-old social activist – a calling that began in Pittsburgh, where I was recruited in 1942 at the age of 15 (69 years ago — oy) to organize an attempt to buy Jews out of Nazi Europe. That experience gave some focus to a world gone mad and, I believe, saved my adolescence. (And we had fun!) I have never since left "the fold" — who would I be if activism were not an important part of my identity?
Lately, though, I've been considering a new persona as I transition into my precious remaining years, asking myself, What? and Who? and How? This is where the Frying Pan comes in – by inviting me to post my thoughts about my plans here. Will these be more of the same? (And I do mean "same." How many times can I gather up the passion and energy to work for peace, women's rights, strong unions, criminal justice, blah blah blah?)
A few weeks ago I had a real downer. I woke up sick with a cold and cough that lasted almost three weeks. And then there was the daily news. I forget what the headline was that started my depression—but my response was, "I quit!"
I thought, "The world doesn't want to change. The human condition is still too primitive and the price for victories too tentative and too confusing. Did the women's movement really produce Michele Bachmann and What's Her Name?"
Happy to curl up and be miserable, I looked for reasons to be cynical. That was easy — who could argue with Gertrude Stein: "There ain't no answer, there ain't gonna be an answer, there never has been an answer, that's the answer."
Travel was not an option — my 97-year-old husband is not up to taking his shoes off at airports. So I lay around and pouted for a few weeks, then got encouragement from some friends who said: "Do want you want—you've earned it. If not now, when? Go to more movies, plays and listen to music, read more mysteries, learn to play mahjong, take more courses, take piano lessons."
Gratefully, I'm only your average mood swinger, not a true depressant, and when the darkness lifted and some light came through I had a different plan.
I decided I don't have to quit my life as I have known it—but I do have to rethink it. I never believed I was involved in activism because of some noble mission—I've always just been comfortable with political junkies who share my values. They are the folks that I want to hang out with. Why would I give them up?
But aging truths must be acknowledged. I need help.
So, I figured out who to go to. No, not to a therapist — it's not my past shtick I wish to overcome. There are a plethora of smart people out there who recognize that my struggle is not unique. They help me understand that it's learning to live in this strange new country and world, at my age, that changes all my familiar roles. I have to come to terms with new descriptions and commitments for who I am in my family, with friends, and communally — and how much of a 21st-century techie I am willing to become. And, maybe finally, with my need for, and understanding of, my religious/spiritual life.
I am coming to terms with realizing that my happiness depends on a lot of luck and what I am able to create. In the coming months I will be blogging here about some of my thoughts and those of scholars, writers and other 70-, 80- and 90-year-olds who are helping me look forward to staying involved in new ways.
I'm grateful to the Frying Pan for this opportunity.

LISTEN: How Two African-American Entrepreneurs Are Determined To Change Diets In The Black Community
On the latest episode of "The Bottom Line" podcast, Naturade's Claude Tellis and Kareem Cook share how their own families' experience with diabetes has spurred them to promote healthy eating options.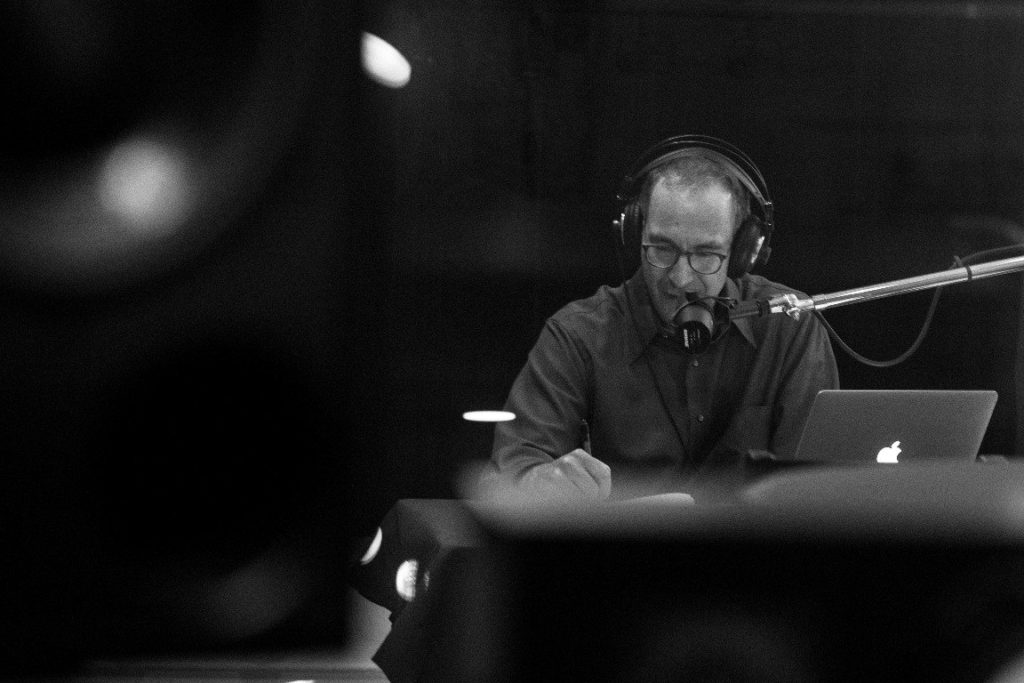 Many entrepreneurs pride themselves on solving some sort of "pain point" for their customers. But as Claude Tellis and Kareem Cook, the co-owners of health-products provider Naturade make clear, some pain points are a lot more serious than others.
"I had an uncle that went into the doctor, wasn't morbidly obese or anything, lived in Louisiana and . . . the family was faced with, 'Do we amputate both of his legs or not?'" Tellis told me on the latest episode of my podcast, The Bottom Line. "He never made it out of the hospital. He died, and he was about 55 years old."
Another uncle, says Tellis, who serves as Naturade's CEO, "was faced with losing a couple toes." Eventually, "they had to take his leg from the knee down."
In the African-American community, dealing with this grim loss of life and limb—often brought on by diabetes and peripheral arterial disease—has become disturbingly routine. "You just kind of grew up with insulin in the refrigerator," says Cook, Naturade's chief marketing officer.
And so Tellis and Cook have set out to combat this crisis by helping underserved populations—especially those in black neighborhoods—eat better. Their vehicle for sparking change is Naturade, which they acquired in 2012 for $8 million.
Although the Orange, Calif., company is nearly a century old, Tellis and Cook have revamped it completely, including introducing a new product that is now their No. 1 seller: VeganSmart, a plant-based meal replacement that is high in protein, low in sugar, and full of vitamins and minerals. Its suggested retail price is $35 for 15 servings.
"What we really wanted," says Tellis, "was something that had Whole Foods quality that could be sold to a Walmart consumer."
To achieve that vision, they've built the brand methodically. Step one, Tellis says, was making sure that vegans bought in, so that "people when they look online will see that there's an authenticity and there's a rigor" to what's being offered.
From there, they handed out VeganSmart at Wanderlust yoga festivals, aiming to attract a hip, upscale crowd. This helped advance a "premium viewpoint of the product," Tellis says.
Finally, there came the last step: bridging into urban America. To catch on there, they've adopted an influencer strategy, tapping rappers like Styles P and Da Brat and professional basketball players to promote VeganSmart. (Grant Hill, soon to be inducted into the NBA Hall of Fame, is an investor in Naturade.)
The result is a profitable company that is now selling into, among other retailers, both Whole Foods and Walmart—just as Tellis and Cook had planned it.
Not that any of this has come easy. The duo, who met as Duke University students in the early 1990s, have played in the health-food space for more than 15 years now.
Their first venture, launched in 2002, was a vending machine company called Healthy Body Products, which supplied nutritious snacks and drinks instead of junk food and soda. The business won contracts with the Los Angeles Unified School District, but it was difficult to scale. So Cook and Tellis ultimately sold the venture—but not before gaining some insight into what it takes to persuade those in the mainstream to eat right.
At one point, they brought in actor Michael Ealy (then fresh off one of the Barbershop films) to talk to the students about the importance of maintaining a good diet. "One of the biggest things we learned in our first business was how to make it cool," Tellis explains.
And, of course, if that doesn't work as a motivator, there's always a second message to fall back on. "Everyone wants to be cool," says Cook. "And no one wants to die."
You can listen to my entire interview with Tellis and Cook here, along with Bridget Huber reporting on Impact America Fund's efforts to help improve low- to moderate-income areas, and Karan Chopra laying out what small rice farmers in West Africa can teach American business leaders.
The Bottom Line is a production of Capital & Main.