BART's Top Negotiator Living High While Avoiding Talks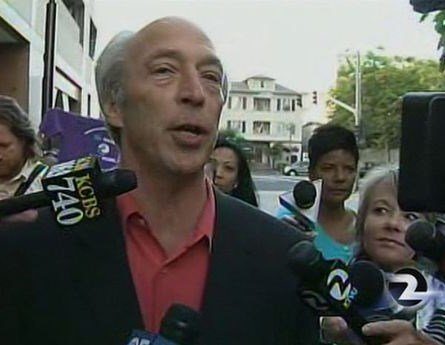 BART's 60-day cooling off period is now heating up – but not in a good way.
When the Governor requested a 60-day cooling off period in Bay Area Rapid Transit negotiations in early August, there was a danger that this action would lessen pressure to reach an agreement. Unfortunately, this is exactly what has happened. In support of the cooling off period, BART management had told the Governor back in August that this would enable "us to continue negotiating…. The public should not be deprived of this essential public service unless all alternatives to avoid a work stoppage have been utilized."
This sounds like common sense: Give the parties more time to avoid a crippling strike that surely no one on either side wants. But no sooner had the 60 days started than management reconsidered its position on utilizing "all alternatives" to avoid a strike. Instead of bargaining around the clock, management steadfastly refused to meet, and repeatedly stymied efforts by state-appointed mediators to schedule bargaining sessions. BART management informed its unions that it had already made its "best, last and final offer." There was therefore no reason to negotiate, explained BART's expensive Ohio-based negotiator Tom Hock, as further sessions would "not be fruitful."
Hock, who is being paid almost $400,000 or about $3,400 per day, was unavailable for almost a third of the 30-day contract extension period in July and he refused to meet the unions during the first month or so of the 60-day cooling off period. Hock found nothing in the injunction that "specifies any required meeting schedule." Instead, it required "only that the parties maintain the status quo" — i.e., avoid a strike or lockout. When the 60-day cooling off period started, his position appeared to be, "See you on day 40!"
On Thursday, the unions were told, yet again, that Hock was "unavailable."
But Hock has been busy living it up at BART's expense. By mid-June, he had billed BART for over $36,000 in expenses – including first class airfares, fine dinners and wines, limo services, rented BMWs, even $500 for a retirement party for a Long Beach transit authority manager.
BART management has approached the prospect of another strike in an alarmingly cavalier manner. It has warned commuters to prepare for a long strike, even as it knows that the Governor would never tolerate this. Management appears to believe that winning a contract that drives down labor costs is a positive outcome, even if it takes two disruptive strikes that inconvenience hundreds of thousands of commuters and cost businesses tens of millions of dollars to get this result. While much of the attention has been placed on Tom Hoch, the real blame for this fiasco lies with the Board of Directors. They knew what they were getting when they hired Hoch – whose record for provoking transit strikes is virtually unparalleled – and he has been working on their instruction.
BART's Fuzzy Math
At the few face-to-face negotiations that have taken place this week, real progress has been made on benefits, with a tentative agreement on pensions and movement on health care, although management is still presenting a regressive proposal. On wages, the unions have made significant movement this week. They have offered BART management three separate proposals, the latest providing increases of 3.75 percent in the first two years and four percent in the third year.
As of Thursday afternoon, BART management was not budging from its 1.78 percent offer for the first three years (wrongly and repeatedly reported in the media as 2.5 percent), with a 2.03 percent increase in the fourth and final year – almost no movement whatsoever on their base wage proposal. True, this represented movement over their previous "this is our final offer – take it or leave it" position, but it barely represents even an incremental move.
The federal mediator who is facilitating discussions wants significant evidence that two the sides are moving towards a comprehensive deal by the end of this week – probably in part because of the governor's timetable for a special session of the legislature to stave off a strike – but at the moment, we are still some distance away from that, in large part because of management's refusal to move significantly on wages. Worse still, for most of this week it has not even been clear who on the management team has the authority to make a deal on wages. First, somewhat amazingly, chief negotiator Tom Hock said that he did not; then he said that he did; then by Thursday, he was no longer available to participate in negotiations, and the unions have not been told when he will return.
Instead of negotiating seriously with the unions to reach an agreement, BART management recently announced an ill-considered $21 million contingency plan to train managers to run trains during the strike. The difference between the union and management proposals on wages and benefits, meanwhile, may be as low as $38 million.
Governor Brown may yet intervene to prevent a second strike. He will certainly not allow a prolonged stoppage. But he would need two-thirds support in both chambers, including that of a few Republicans, and several legislators may be unavailable. If he does intervene, however, he should not simply reward BART management's willful obstructionism and intransigence at the bargaining table, which may already have squandered the opportunity to reach agreement during the 60-day cooling off period.
(John Logan is Professor and Director of Labor and Employment Studies at San Francisco State University. His post first appeared on BeyondChron and is republished with permission.)

What the NLRB's About-Face on McDonald's Means for Franchise Workers
While the National Labor Relations Board is currently divided 2-2, the confirmation of another Trump appointee will restore the Republican majority — which is bad news for fast-food-chain workers.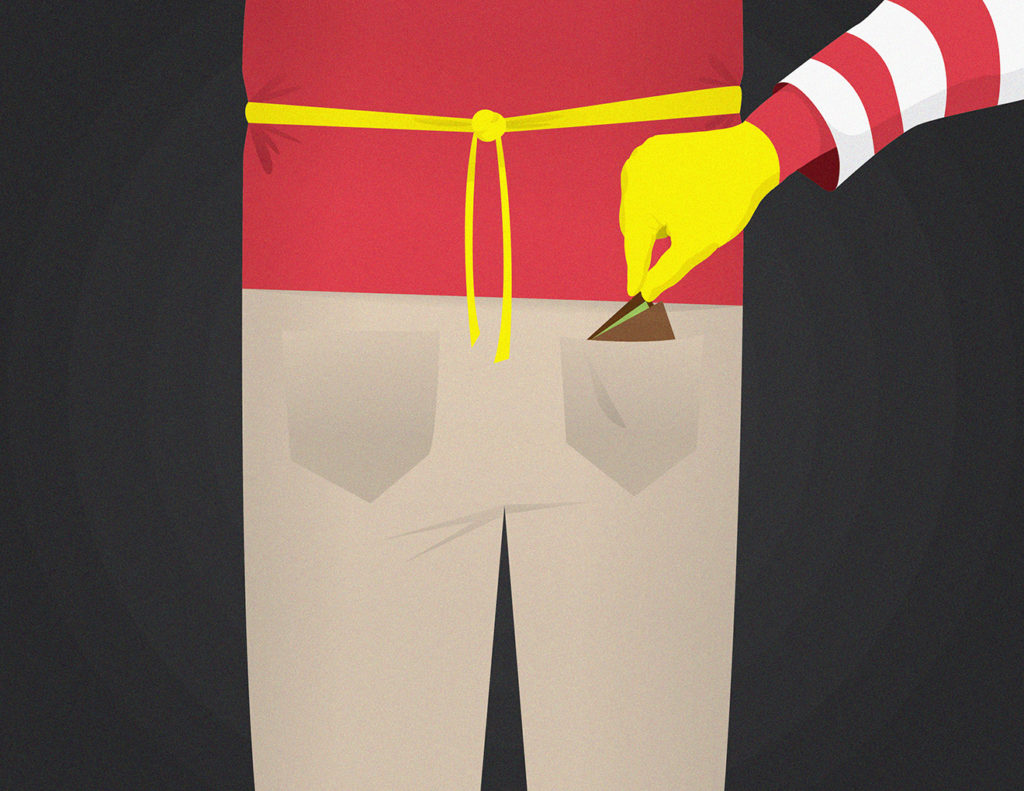 ---
With Donald Trump's election, the momentum at the NLRB is now with employers.
---
Workers at McDonald's joined the union-backed Fight for $15 campaign because many found that they could not get by on minimum wage without the help of family and public assistance. But joining that campaign spurred retaliation, with dozens of employees alleging that they lost money or their job for organizing to get better pay.
Enter the U.S. National Labor Relations Board.
In a victory for workers, the board decided the McDonald's Corporation was jointly responsible for punitive actions against employees across the country because the company dictates, among other things, how those employees cook and clean. That 2015 decision, in a case called Browning-Ferris, established a broad definition of "joint employer." It made franchisors potentially liable for the actions of individual franchises, citing the "indirect" control they exercised over employees and their workplaces. And it meant fast-food chains, among others, would have to collectively bargain with employees who joined a union.
Donald Trump was elected president the next year. By December 2017, the NLRB was back on the side of business with respect to who is and who is not a joint employer, the board overturning with a 3-2 vote the "indirect control" standard of Browning-Ferris.
Then a Republican member of the board retired, evenly dividing the NLRB along partisan lines. The board's inspector general then issued a report in February 2018 saying the December decision never should have been made — that, in particular, a Trump appointee should have recused himself due to a conflict of interest. The decision was thrown out, with congressional Democrats, such as Massachusetts Senator Elizabeth Warren, calling for hearings.
By that point, however, the NLRB had already ordered its lawyers to retreat in the most visible battle over the "indirect" joint-employer standard.
When an administrative trial began back in 2016, the NLRB had said McDonald's was jointly responsible for alleged labor violations at its franchises, including reduced hours, surveillance and wrongful termination of employees who had been organizing for better pay.
"If McDonald's is involved in determining working conditions at its franchised operations, it is responsible for what happens to workers subject to those conditions," NLRB lawyer Jamie Rucker said at the time.
But the NLRB sought and won a 60-day suspension of that trial earlier this year. Lawyers representing the Fight for $15 movement and its allies say the NLRB is now rushing through a proposed settlement that would see McDonald's get off without a finding of joint liability — which won't make it any easier for low-wage workers to collectively bargain.
"What I see is an attack on workers' ability to form a union," said attorney Marni von Wilpert of the progressive Economic Policy Institute (EPI). "If you were able to find a joint-employment relationship with the corporate [franchisor], then all of a sudden they all have one big employer, and all the employees can go to corporate McDonald's. That's really what it's all about, whether workers can organize."
Under the proposed settlement, McDonald's admits no wrongdoing, but its franchisees agree to cover back pay for workers fired as a result of their organizing.
The NLRB "is proposing a sham settlement," said Mary Joyce Carlson, a lawyer representing Fight for $15. "McDonald's directed a wave of retaliation that stretched from coast to coast and included illegally harassing, surveilling and firing workers in the Fight for $15. The hardworking cooks and cashiers who were organizing to get off of food stamps and out of poverty deserve a ruling in their case, not a settlement hammered out at the last minute in collusion with the Trump administration."
With Trump's election, the momentum at the NLRB is now with employers. Any setbacks would appear to be temporary: while divided 2-2 for now, the confirmation of another Trump appointee will restore the Republican majority. Once that happens, the NLRB can be expected to seek another opportunity to overturn the Browning-Ferris joint employer standard.
While Browning-Ferris did not explicitly pertain to the franchise model, it clearly spooked those who depend on it — and inspired those who think franchisors like McDonald's should be liable for the mistreatment of employees at locations bearing its name.
Fight for $15 has prioritized organizing at fast-food businesses, but forming unions is extremely difficult when a dozen small restaurants with the same name may have a dozen different owners. There are over 14,000 McDonald's restaurants in the United States, with only one in 10 owned by the corporation. The ability to collectively bargain with McDonald's, the corporate franchisor, would make a union's task easier — and help address the sort of labor violations that regulators routinely find at fast-food franchises. An EPI report says unionized workers are half as likely to be victims of wage theft, for example.
At an April 5 hearing, Fight for $15 attorney Kathy Krieger urged NLRB Administrative Law Judge Lauren Esposito to reject the settlement. Krieger argued that McDonald's had conspired with its franchises to thwart worker organizing, the corporation recommending, she said, that franchisees "restrict crew members from taking their meals or their rest breaks outside the crew room" as a means "to prevent concerted activity."
McDonald's attorney Willis Goldsmith said the company would never accept a settlement identifying it as a joint employer. "The franchisees, they're independent business people," he said. "They did whatever they did, and if they are willing to concede that, they're going to have to pay people. It's not our job."
While it appears the NLRB under Trump will ultimately reimpose the stricter, pre-Browning-Ferris standard that a joint employer must have direct rather than indirect control of workers, industry groups aren't taking any chances.
Jenna Weisbord, a communications manager at the International Franchise Association to which McDonald's belongs, said her group is looking to Congress to pass the "Save Local Business Act," which would legislatively reimpose the pre-Browning-Ferris standard. "We understand the Senate will take on this task later this year," she said of the bill, which passed the House last year.
A television ad campaign sponsored last year by the franchise association and the U.S. Chamber of Commerce argues the measure would restore "balance to labor law" in the face of a "runaway government agency." That agency, in the era of Trump, is increasingly tilting in the favor of business.
---
Copyright Capital & Main