Austerity: Will We Follow Europe's Lead?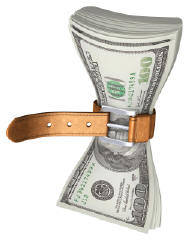 A Mediterranean diet, the New England Journal of Medicine reported Monday, can lengthen one's lifespan. So inhabitants of southern Europe can look forward to long lives — of anxiety and privation.
Already mired in a depression comparable to that of the 1930s, Spain, Greece and Portugal are going to see things grow worse this year, according to an annual economic forecast released by the European Commission on Friday. Unemployment rates in both Spain and Greece — where a quarter of the populations are unemployed and the share of jobless young people exceeds 50 percent — will rise to 27 percent.
At least the leaders in power in 1930 had an excuse when the economy began to collapse. Then, there was genuine bewilderment among economists and governmental chieftains across the political spectrum about how to induce a recovery. From British Laborite Ramsay MacDonald to the German centrist Heinrich Bruning to American conservative Herbert Hoover, leaders cut spending to bring their budgets into balance.
These austerity policies proved an unmitigated disaster. By reducing government spending while business and consumer spending were tanking, these heads of government constricted all economic activity. In turn, unemployment continued to soar. Frustrated with the inability of mainstream political parties to stop the collapse, voters in some nations turned to extremes — most notably, of course, in Germany.
Unlike their predecessors, today's leaders have models on how to revive depressed economies. The example of Franklin Roosevelt, whose public investments in jobs and defense turned the U.S. economy around, and the writings of John Maynard Keynes, who demonstrated that the solution to depression is boosting demand, are plain for all to see. Seeing isn't believing, however, when ideology dims the eye.
Today, in the spirit of the Bourbon kings who reclaimed power in post-Napoleonic France, having learned nothing during their years in exile, many European leaders are repeating the mistakes that their predecessors made in the '30s: demanding that governments reduce spending even as their private-sector economies limp along. Only this time around, the miracle of the euro has greatly the reduced the autonomy of many continental nations while giving their creditor, Germany, control over their destinies. German Chancellor Angela Merkel is imposing austerity budgets on other nations, even Spain, which had a string of balanced budgets before the 2008 collapse.
The economies of Mediterranean nations, the Merkelites complain, lag behind the productivity rates of their northern European neighbors. But boosting productivity — a goal that everyone embraces — requires more, not less, public investment in worker training, education, new industries and unemployment support. The relationship between austerity and heightened productivity, whose existence Merkel continually proclaims, is real enough — but in Europe's current economy, the association is inverse.
As in the 1930s, despair about the economic options before them has driven many voters to bizarre extremes. A quarter of Italian voters cast ballots this week for the anti-austerity xenophobic party of a professional comedian. In Spain, a movement for Catalonian separatism is growing. More ominously, in Greece, an avowedly racist, fascist party involved in numerous instances of violence has won a bloc of seats in parliament. You might think Merkel would be cognizant of the links between economic hopelessness and the rise of fascism — but if she is, it hasn't affected her austerity economics by so much as a pfennig.
The euro zone isn't the only part of Europe where austerity is turning out to be a disaster. Britain is the one European nation that, since Prime Minister David Cameron's conservatives came to power in 2010, has deliberately opted for punishing austerity to bring its budget into balance. As a result, the British economy has slowed to a crawl, and its budget remains in the red. Last week, Moody's stripped Britain of its AAA credit rating. In anti-Keynesian theory, austerity economics are supposed to protect one's triple-A rating, not endanger it. So much for anti-Keynesian theory.
The United States isn't immune to Europe's madness. The sequester slated to begin taking effect Friday is a particularly mindless form of an already stupid policy, poised to inflict a kind of blindfolded austerity at a time when unemployment remains high. Republican opponents of government spending, not to mention tea party activists, like to think of themselves as true-blue Americans while disparaging the Democrats as Euro-socialists. But it's the Republicans who are embracing Europe's failed economics while Democrats attempt to adhere to the American success story of the New Deal. Republicans might want to bone up on American history; it contains all kinds of valuable lessons.
(This post first appeared in the Washington Post and is republished with permission.)
Government Shutdown's Silver Lining: A Corporate Hiring Guru Speaks Out
Co-published by Fast Company
Ending the shutdown won't curtail the hiring opportunities for corporate recruiters, says one expert. It's like divorce: Once you start thinking about leaving, the odds that it will happen go up dramatically.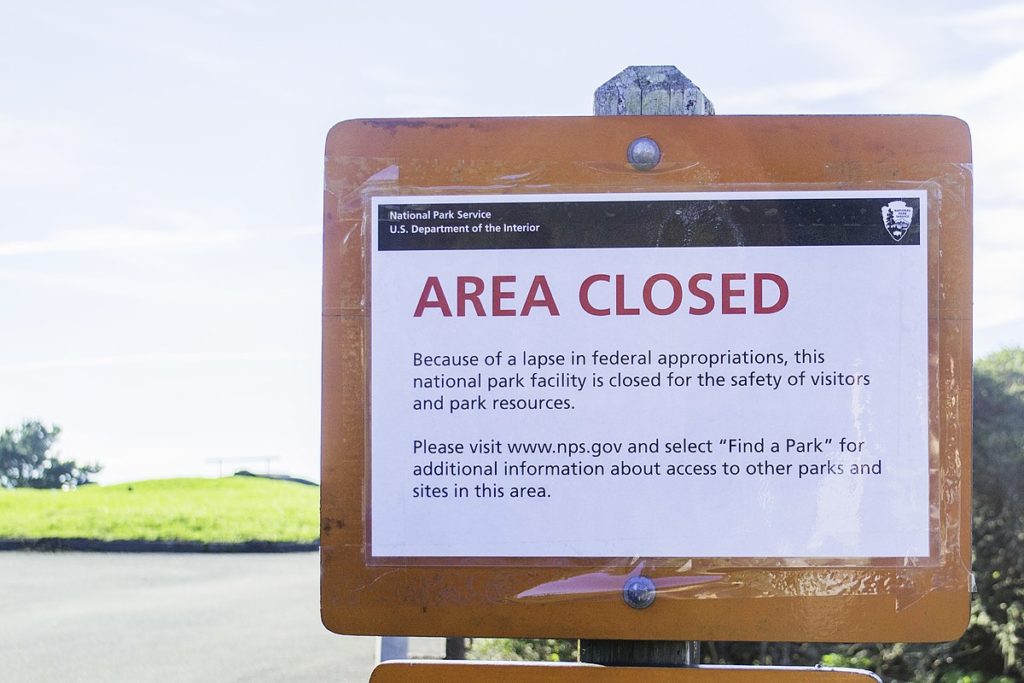 ---
In the new economic climate, even the most mission-driven of federal workers might be forgiven for abandoning the nation's parks, airways and regulatory agencies.
---
Co-published by Fast Company
When the federal government shut down for 16 days in 2013, corporate hiring guru John Sullivan advised companies on how to raid federal government workplaces for talent.
A blog post he penned at the time caused some to charge him with being unpatriotic, he said recently, while others thanked him for the reminder that federal workers were ripe for the plucking.
This time around, the climate is even better for corporations looking to cull staff from a workforce that is already well-trained and also known for its loyalty, Sullivan tells Capital & Main by phone. He describes the current moment—with hundreds of thousands of federal employees forgoing paychecks and, in many cases, sitting at home — as tantamount to "a sale on Black Friday."
---
Congresswoman:  The shutdown could have a long-term impact on the federal government's ability to attract workers with IT skills.
---
"If you've been screaming for the last two years" about the skills-and-talent shortage, "this week there isn't one," says Sullivan, who heads the human resource management program at San Francisco State University's College of Business.
The partial shutdown, that began on December 22 when President Trump failed to secure funding from Congress for his border wall, has impacted employees at a host of federal agencies, including the departments of Agriculture, Commerce, Homeland Security, Housing and Urban Development, Interior, Justice, State, Transportation and Treasury and the NASA.
What makes this particular shutdown so suitable for raiding federal workplaces? It's not just that employee morale has taken a nosedive, thanks to a president who is at war with many of the agencies he oversees. Nor is it only the fact that Trump threatened to keep the government closed for as long as a year, a notion that "really scares people," says Sullivan.
---
With Amazon's opening new offices in the District of Columbia area, three out of four IT workers in DC say they would consider leaving their current jobs for the tech behemoth.
---
It's also the economic climate. Companies are growing. Unemployment is low. Remote work is increasingly an option. Technical advances have made looking for a job easier than it was in 2013. "You can say 'boo' to your phone and apply for a job," adds Sullivan, delivering his matchmaking pitch with such force that even the most mission-driven of federal workers might be forgiven for abandoning the nation's parks, airways and regulatory agencies.
Congresswoman Robin Kelly (D-IL), the ranking member of the House Subcommittee on Information Technology, worried, in a statement last week, that the shutdown would have a long-term impact on the federal government's ability to attract workers with IT skills. The federal government has generally struggled to attract young tech workers, and Amazon's new offices in the District of Columbia area has three out of four IT workers in DC saying they would consider leaving their current jobs for the tech behemoth.
Tech workers — and upper-salaried talent — are not the only employees coveted by the private sector, says Sullivan. Forest Service employees. Coast Guard workers. Transportation and Safety Administration agents. Any unpaid workers could be lured away, especially in states like California and Texas, where economies are strong, he maintains. An employment agency for California's casinos recently put this shout out on Twitter: "Any @TSA employees looking for new opportunities, PTGaming is hiring!" along with the popular hashtag, #shutdownstories.
The shutdown could also prompt federal employees to throw scruples to the wind and step into the infamous revolving door that leads workers from government jobs to the private sector and back again. When Sullivan was advising companies in 2013, he helped firms hire from agencies that regulated them.
"And by the way," asks Sullivan, persisting with his siren song, "if I was a regulator, [with] President Trump eliminating all those regulations, why am I needed? Why not go to the private sector?"
Sullivan, who says he is an underpaid government worker in his own right, is concerned about the public cost of his and others' efforts to lure away the federal government's top talent. The best employees will leave first, and "literally billions" in training dollars will be lost, he predicts.
But he puts the blame squarely on a public sector that undervalues its workers. Corporations that pilfer federal government workforce for talent offer a kind of public service and corrective by demonstrating the price that must be paid "for degrading public service and unnecessarily frustrating federal employees," he wrote in his 2013 post.
Ending the shutdown won't curtail the hiring opportunities for corporate recruiters, says Sullivan. "It's like divorce. Once you start thinking about [leaving], the odds [that it will happen] go up dramatically."
---
Copyright Capital & Main