As COVID Assistance Ends, a Nightmare Scenario Unfolds for Many Californians
The fraying of the state's safety net is about to be put on full display.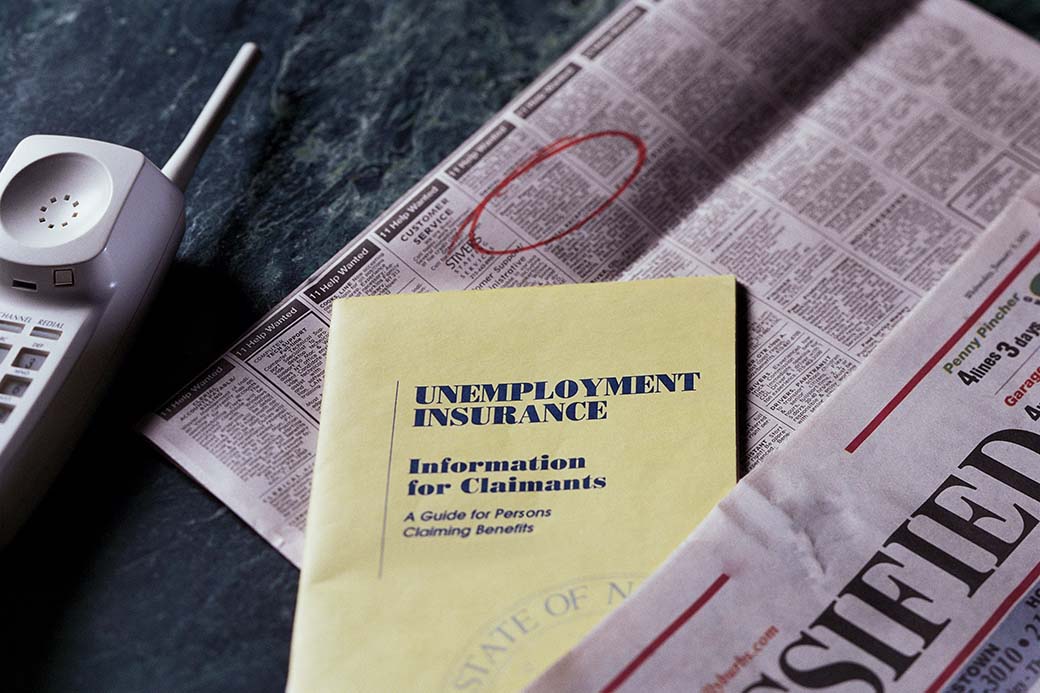 Federal unemployment assistance is grinding to a halt even as California's unemployment figures remain well above the national average. The state's own eviction moratorium nears its scheduled end, while hundreds of thousands of households behind on their rent struggle to access the relief they were initially promised.
The pandemic's first wave, 18 months ago, was foremost a health crisis. What California is experiencing now, with caseloads again on the rise but public assistance for those still dealing with COVID-related job loss coming to an end, is more a multidimensional problem — and the fraying of the state's safety net is about to be put on full display.
For lower income residents and the communities of color that have been disproportionately affected by COVID-19 in California, this is a nightmare scenario. Last weekend, virtually all federal unemployment assistance ended, including what was being provided to gig workers and the self-employed, large classes of Californians who normally aren't included in jobless benefits programs.
Before the delta variant kick-started a massive uptick in COVID infection rates, some of this timing might have appeared about right. The federal help wasn't going to last forever, but its looming expiration looked like it might coincide with a strong California business recovery after Gov. Gavin Newsom declared the state broadly reopened in mid-June.
 
---
The shuttering of federal unemployment assistance programs means a complete shutoff of benefits to about 2.2 million Californians.
---
 
Instead, infections and positive test rates have skyrocketed since that time. Delta's rapid transmissibility — the mutation spreads twice as fast as its predecessors, experts say — portends a difficult fall. The business recovery, while strong in some sectors, has been wildly uneven, and the reopening of public and private schools, and some districts' refusal to enforce student mask mandates, raise questions about how long some of those schools can remain open if infection rates continue to climb. And any such closure could plunge working families back into the child-care issues that previously kept many of them home for months.
As Assemblymember David Chiu (D-San Francisco) said last week, "When the Delta variant is surging, now's not a great time to take resources away from folks who are really struggling."
But a confluence of events is leading to precisely that outcome.
*   *   *
The federal government ended four key pandemic-related assistance programs on Sept. 4. One delivered help to contractors, part-time and gig employees, and self-employed workers who don't otherwise qualify for unemployment. Another added $300 a week in "pandemic compensation" to what beneficiaries were already collecting from California (the range is between $40 and $450 per week). A program that extended the window for receiving benefits by up to 20 weeks will expire on Sept. 11, and a fourth provided a $100 weekly stipend to those who qualified for supplemental benefits.
Overall, the shuttering of the federal programs means a complete shutoff of benefits to about 2.2 million Californians, according to the state's Employment Development Department. Another 500,000 residents will lose the $300 per week in additional help they were receiving. Nationally, more than 7 million Americans will lose all benefits and an additional 3 million won't get the extra $300 per week — money that for some was the difference between paying rent and falling behind.
 
---
California Gov. Gavin Newsom has given no indication that he's considering an extension of pandemic-related benefits. But the fate of California's eviction moratorium is a little less clear.

---
 
"I'm predicting a silent type of pain," Andrew Stettner, a senior fellow at the Century Foundation and an unemployment insurance expert, told the Washington Post. "If past periods have been an indicator, many will be caught in a spiral that will lead to a downward quality of life."
From President Joe Biden on down, there is no political momentum to extend the federal pandemic benefits, which began a year and a half ago under the CARES Act. Biden has suggested that states use their money from the American Rescue Plan if they want to continue providing enhanced unemployment benefits, but California has long since earmarked where all of its federal funding under the ARP will go.
Newsom, facing a Sept. 14 recall vote, has given no indication that he's considering an extension of pandemic-related benefits. But the fate of California's eviction moratorium, with its critical protection for renters who are underwater financially, is a little less clear.
*   *   *
The moratorium was originally set to expire this summer, but Newsom extended it to Sept. 30 after much wrangling with legislative leaders. Assembly Speaker Anthony Rendon (D-Lakewood) told CalMatters in June that the Legislature would again revisit the moratorium as its expiration date neared, but he spoke at a time when optimism was high that a strong economic recovery was already afoot. The surge of the delta variant, with its effect on business, travel and tourism, may change that math radically, especially if it forces the restaurant and entertainment industries to again close doors or severely restrict in-person attendance.
Beyond that, some renters who've tried to use the state system complain that it's unwieldy and often doesn't work. According to state data as of early August compiled by The Guardian, only 22% of the households that had submitted completed applications for relief had actually received their financial aid. Some people said they'd been waiting for months.
This is all set against an employment backdrop that suggests recovery is lagging. California added 114,000 nonfarm jobs in July, the latest reporting period available. But the state's unemployment rate, 7.6%, didn't budge from the previous month — and it remained substantially above the national average of 5.4%. Only Nevada, at 7.7%, had a higher unemployment rate among the 50 states and the District of Columbia.
A week ahead of the recall vote, that's the reality facing Newsom. Millions of his state's residents just saw their unemployment insurance end, and while the governor's office says California has recovered 58.3% of the jobs that were lost to the pandemic during the spring shutdown of 2020, it still leaves a gap of more than 1.1 million jobs.
In the absence of those jobs, only a combination of federal and state assistance and the ban on renter evictions has kept many lower-income California families in their homes. Unless Newsom makes a move between now and the end of the month, the last of those protections will disappear.
---
 
Copyright 2021 Capital & Main