Every year, every quarter, every month, the conventional economists either praise the increase in Gross Domestic Product (GDP) or anxiously wring their hands because the economy has not expanded enough. Expansion requires two key elements: a constant search for the lowest possible wages and an unending supply of raw materials – particularly fossil fuels, but also fertile soil and fresh water, and sometimes, creatures who live on the earth and in the seas.
While there are still places on the planet where people will take any job they can get, the ability to extract more energy resources gets riskier, and the environment's capacity to absorb more waste is fast approaching zero. Reaching the outer limits of expansion threatens all of life on the planet. That reality is why many people are now calling for an "ecological civilization" as an alternative to more exploitation and extraction, one that offers another pathway for human civilization to take.
The term itself may have been coined in China, where people think it is consistent with the teachings of Confucius. It has roots in the West as well, particularly in the work of Alfred North Whitehead, a British philosopher and mathematician who taught in this country. The idea depends on some of his richer veins of thought, among them, that all entities live in relation to all others. He meant that parts of life do not exist separately but continually interact and entwine with everything else. (Eco-civ is a major project of the current leadership of China, where some 18 universities teach Whitehead's theories.)
From this base, theologian John Cobb and economist Herman Daly have pushed for an inter-related view of our economic and social life.
Unfortunately, economic growth remains the only measurement this country – and much of the developed world – use to determine our well-being as a species. What we measure includes too little of what makes life healthy, even possible. Herman Daly defines five types of capital:
"(1) Human capital – individual minds, bodies, spirits and their capabilities; (2) social capital – quality and strength of our relations in community: trust, honesty, common values, including tolerance; (3) natural capital – stocks and funds of things in nature that yield flows of natural resources and life-supporting ecosystem services; (4) built capital – machines, tools, durable consumer goods; (5) financial capital – money and other liquid assets, fungible and acceptable for payment of transactions and debts."
Of those five, we only count two, Daly says. We focus on financial capital and pay some attention to built capital. The problem, he says, is that it is human, social and natural capitals that provide healthy well-being. But we don't measure those. We exclude them from our narrow focus on economics.
A measuring tool for an ecological civilization would quantify all five forms of Daly's capital. So the system would balance economics (the ruling metaphor of our time) with the other human capacities for survival. It would use a "steady-state" process rather than a growth-oriented system. What goes in must come out, and go in again. Recycling points to a direction, but we need it on a massive, macro scale that yields an earth and civilization that are self-sufficient and self-sustaining. It would also ground our fundamental assumption about life in the relationships between all entities – humans, animals, plants and the eco-system it takes to support those.
Across the planet and across this country, people have been experimenting with this notion of how to do eco-civ. In 1972, the Himalayan country of Bhutan introduced the "Gross National Happiness" (GNH) measure as an alternative to the GDP. The GNH is meant to be a more inclusive scale that considers the overall health and happiness of a populace. Bill McKibben, one of the founders of 350.org, wrote a piece in a recent New Yorker pointing to Green Mountain Power as one way to go. The company supplies energy to users across the state of Vermont. It stepped away from the conventional economics of giant utilities to save energy and decrease prices for consumers.
The Mondragon Corporation in the Basque region of Spain is the world's largest group of worker-owned co-operatives. It now includes 275 different co-ops employing 74,000 people. And if you think such things are too small to do the job, remember that Mondragon co-ops played a major role in constructing Frank Gehry's Guggenheim Museum in Bilbao. We humans know how to do this!
A metaphor for this sort of society that I find compelling is the Pando forest – a more than one hundred acre stand of quaking aspens in south central Utah. On the ground it looks like a grove of separate trees, but below the surface, this forest of individuals is an intertwining root network, one massive relational system that draws nutrients necessary for each tree to flourish. It is one of the the oldest and largest living organisms on the planet. What if we created a way for people to live like that with the earth?
---
Photo of Pando aspens by J. Zapell, U.S. Forest Service

Did Disneyland Try to Sink a Bill Protecting Workers from Lead Poisoning? 
Why would Disneyland, which hosts thousands of kids every day, be part of an effort to defeat a bill that simply requires reporting of blood-lead levels high enough to produce heart disease and serious brain disorders?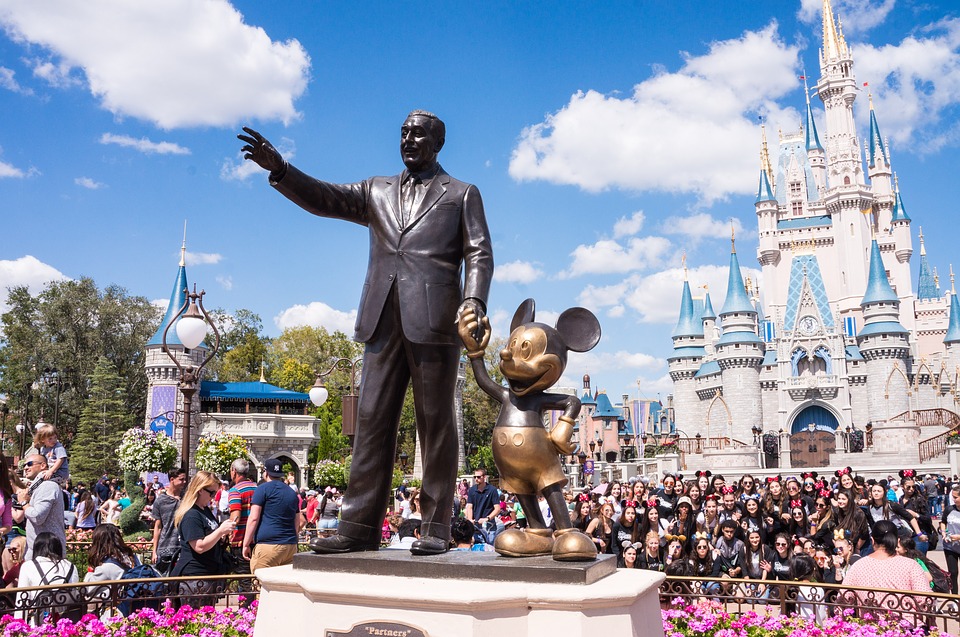 When Assemblyperson Ash Kalra (D-San Jose) learned about Capital & Main and USC's Center for Health Journalism investigation into how hundreds of workers at the former Exide Battery Recycling Plant near downtown Los Angeles became victims of lead poisoning, he created a modest bill to try and ensure it wouldn't happen again.
Among our report's revelations was the fact that the California Department of Public Health was aware of thousands of troubling blood tests revealing high levels of lead, but failed to tell the Division of Occupational Safety and Health (Cal/OSHA) about the problem.
Kalra's bill, Assembly Bill 2963, requires that the Department of Health inform Cal/OSHA when workers have seriously elevated blood levels and Cal/OSHA performs inspections.
The bill has had clear sailing until now, easily passing in the Assembly Labor Committee in March and winning unanimous approval from Democrats on the Appropriations Committee last week. But as the worker-protection measure headed to a crucial floor vote this week, a coalition of industry groups, one of which includes the iconic Disneyland Resort, worked the halls of the Capitol to kill the bill. The lobbying effort nearly prevailed: AB 2963 passed by a single vote Wednesday evening and now faces what is certain to be a battle in the California state Senate.
So why would Disneyland, which hosts thousands of kids every day, be part of an effort to defeat a bill that simply requires reporting of blood-lead levels high enough to produce heart disease and serious brain disorders? A May 29 letter endorsed by 15 industry groups, including the Battery Council International, the California Chamber of Commerce and the California Hotel and Lodging Association (which includes a Disneyland Resort vice president on its board) argues that California's current system to protect employees, depending largely on voluntary compliance, is working just fine.
The letter states: "Perversely, AB 2963 would transform this existing well-functioning public health program into an enforcement program that creates an allegation of a serious violation where none exists in Cal/OSHA law and the workplace may not even be the source of exposure."
The bill will be costly, the opposition letter also says, with an estimated price tag of $267,000 to implement and requiring Cal/OSHA to hire one or two additional inspectors.
"That's a small price to pay" said Bill Allayaud, California Director of Government Affairs for the Environmental Working Group, which is trying to keep moderate Democrats from being swayed by the industry lobby.
"The California Chamber of Commerce and their allies are misrepresenting what the bill does and convincing industries like the hotel industry to lend their name to the fight, even though this bill would have zero impact on hotels," Allayaud said. "The law focuses on workplaces where lead is in heavy use, like firing ranges and battery recycling facilities where workers are actually being impacted by a dangerous neurotoxin.  Besides, I can't imagine [that] parents who visit a resort like Disneyland would want their kids anywhere near lead if found at the levels that would have employees testing at the alarm bell level. Who wouldn't want an OSHA inspection in that case?"
Suzi Brown, vice president of communications at Disneyland Resorts, said that the "California Lodging Association is just one organization that we are involved with. As you can imagine we are involved with many trade organizations." Brown said that Disney vice president Elliot Mills, who sits on the association's board, was not present for the vote to oppose AB 2963. "To somehow link Disney to this in a specific way is not accurate," she added. "And to somehow position this that we are not concerned about worker safety is flawed as well."
At the March California State Assembly Labor and Employment Committee hearing, Kalra introduced his bill by reading a letter from former Exide lead smelter Alvin Richardson (who struggles with lead poisoning symptoms we documented in our investigation) and his wife, LaShawn. "We read a recent investigative story, and it was very hurtful to learn that Cal/OSHA excused the high lead levels that Alvin and the other Exide workers were constantly exposed to," the letter said. "People shouldn't be treated like they are disposable. That's not what America or California is supposed to be about."
Assemblymember Reggie Jones-Sawyer (D-Los Angeles) was moved to vote yes. "My district's right next to the Exide plant, and it's had an impact on my community and my residents," he said. "And if this is something that could have prevented what happened at Exide, we should have been doing this a while ago."
AB 2963 needed Jones-Sawyer's vote again on Wednesday to barely pass it out of the Assembly. Whether the bill makes it to Governor Jerry Brown's desk is dependent on how well the arguments of the California Chamber of Commerce and other industry voices opposing the bill go over in the Senate.
---
Copyright Capital & Main