America's Middle-Class 'Squeeze'
Alissa Quart's new book examines the plights of women and men whose jobs have been devalued by the evolving American economy.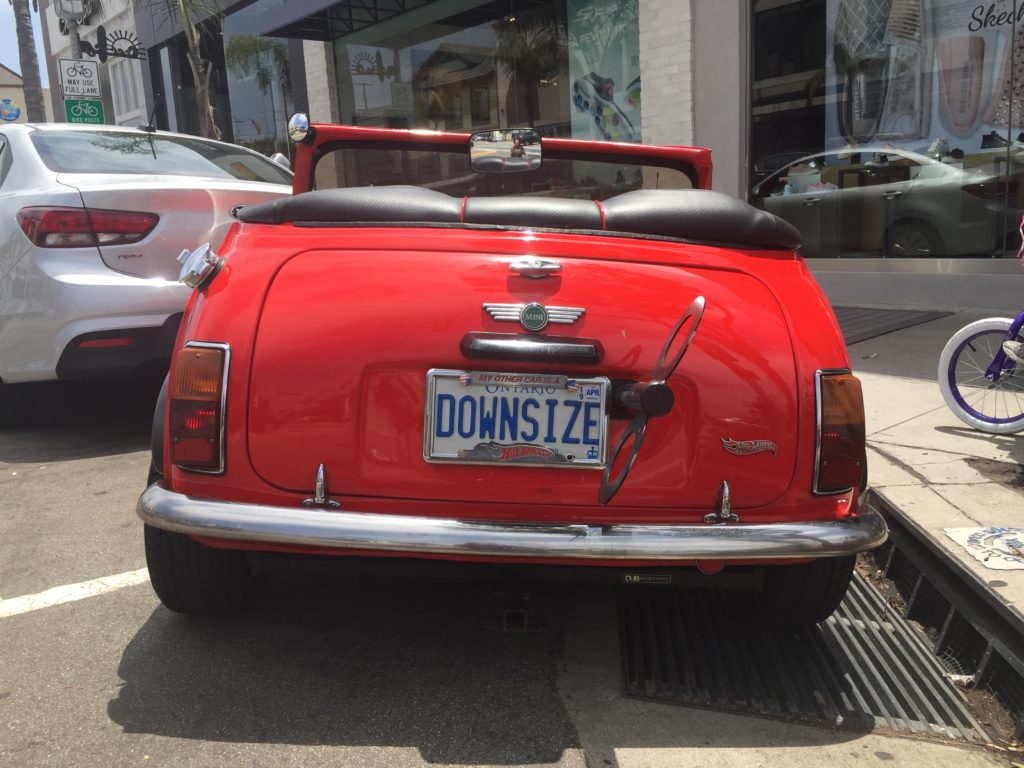 ---
Today the struggling middle class is finding itself just a short rung above the working poor.
---
Bowed and vulnerable, with her head perched over the toilet, Alissa Quart was beginning to fully comprehend her precarious economic position.
An established New York-based freelance journalist, she thought of herself as a sturdy member of middle-class America seven and a half years ago, but she was going through a difficult pregnancy and was often too sick to work. "I was retching all the time, and I was watching as I spent my savings down," she recalls during a recent interview.
Quart saw little potential for circumstances to improve for herself and her husband, another freelance writer, as they looked ahead to the costs of pregnancy, birth and parenthood: "I realized I could join the struggling middle class soon, if I didn't wake up." That rung of the middle class is just a small step above the working poor.
Yes, her family was in crisis mode.
She responded by doing something few people facing the personal shame of economic struggles do: She sought out people in similar circumstances around the country and painted an array of reportorial portraits of their troubling, sometimes poignant stories.
The result is her latest book, Squeezed: Why Our Families Can't Afford America (Ecco/HarperCollins), about women and men whose jobs have been devalued by the evolving American economy. In it, she details their struggles to get by—or to pretend they still can—with stagnant or declining incomes, even as their basic costs surge.
Many of Quart's subjects are people who would likely have done fine in an earlier era, but who now struggle with deep feelings of failure as they patch over the many holes in their finances. There is the adjunct professor on food stamps; the caregiver of other people's children who rarely had time to see her own; the Southern California engineer who, after having a child, repeatedly changed professions in search of financial stability, and many others.
For middle-income America, she writes in Squeezed, professional and economic stagnation "is experienced as a great loss, as the end of the mobility and flexibility we saw in our parents' lives. That mobility is so much a part of the American promise that losing it seems like a deep betrayal."
Working While Pregnant
In Quart's book, "middle class" refers to a majority of the upwardly mobile population who, by and large, long believed that if they worked hard and made smart choices, then their children would live better than their parents.
People in middle-class professions—teachers, firefighters, journalists, construction workers, cops and others—certainly never got rich from their work, but they could look forward to a time when they would be fairly comfortable and secure. More important, they rarely feared sinking into poverty.
---
Economic and professional mobility is so much a part of the American promise that losing it seems like a deep betrayal.
---
"You aren't reaching for the stars; you're reaching for the ceiling," Quart says. "Now, you're being punished for it."
And that punishment comes in many forms, especially for parents. Quart lists the increasing costs of parenting—daycare, childcare, family healthcare and lower incomes, and an additional one just for being a mother. "Employers pay $11,000 less for working mothers starting out than for other women, and $13,000 less than men," she says.
Quart notes that such discriminatory risks have led friends, acquaintances and interview subjects to hide their pregnancies in the workplace for as long as possible with oversized jackets, loose-fitting sweaters and baggy pants.
Donald Trump, during his days on The Apprentice, stated flatly that pregnancy is "an inconvenience" for businesses.
---
In New York City childcare is often the greatest single cost for families.
---
A paltry 16 percent of paid American workers enjoy paid parental leave, according to the Bureau of Labor Statistics. Quart interviewed one of the many women who set up GoFundMe pages to obtain donations to pay for their pregnancy leaves. (The United States is the only industrialized nation without paid maternity leave.)
And then there is childcare. In New York City, where Quart lives, it is often the greatest single cost for families. Some parents spend one of every $3 in take-home pay for a stranger to look after their kids, Quart discovered.
Economic 'Prisoners of Love'
Quart's book explores some of the ways that nurturing professionals are manipulated into working for less than they are worth. "The idea is that these people—nurses, teachers, childcare professionals—will be trapped by feelings of love, and they'll work for lower wages," she writes.
While that is a longstanding issue, today it comes with new twists. The ride-sharing company Uber realized that some of these workers desperately needed more money to get by—and that they were great for its brand—so they actively sought to hire teachers, Quart notes. As the brand established itself as a massive moneymaking machine, it made videos highlighting the company's sociable and responsible teacher-drivers. In Oregon, Uber has even used an emoji showing a stack of books to signal to customers that a driver is also a teacher.
---
The gig economy is not an arrangement that allows people to survive.
It keeps people in place.
---
The problem, as Quart makes clear, is that such side hustles rarely come with health care and paid vacations for employees, nor do such gigs provide a way to "transcend their economic circumstances."
"It is a sort of set-up. It is not an arrangement that allows people to survive," she says. "They keep people in place."
While Quart didn't frame it this way, the prisoner-of-love thesis she examines in the book can be applied to many journalists.
Successful freelance journalists in the 1990s commonly earned $2 per word from magazines that, in many cases, now pay 50 cents. The number of editorial jobs at most of the print publications that still exist are almost universally a fraction of the size they were in the old days. The Los Angeles Times, which has lost nearly two in every three members of its editorial team since 2003, is one of countless examples. And the many digital media jobs that have sprung up almost invariably pay far less and come with weaker job security and fewer, if any, benefits.
Journalists who have stayed in their devalued field have generally done so because they feel their work is crucial to society.
Quart, now the mother of a young daughter, has stabilized her own family's situation by diversifying. Her soft spot for creating solutions-oriented journalism has been bolstered by writing books and by her role as executive editor of the Economic Hardship Reporting Project.
Co-founded with old-school working-class muckraker and author Barbara Ehrenreich, the EHRP funds journalism focused on the sort of destabilized people Quart's pregnancy brought her so much closer to. (Disclosure: the EHRP is supporting a small project proposed by this author; also, Alissa Quart is a member of this website's board of directors.)
Reporting and writing Squeezed proved to be a revelatory experience for Quart and, she says, some of the subjects of the book. In sharing their stories, they came to see the broader context for their struggles, and that they are not failures.
Where does all of this leave the middle class?
"It is a fantasy category that has resonances of the past, but what I'm trying to do is help make that shift for people so they don't blame themselves and don't feel stigmatized," she says. "They can't own a home. They can't have a career; they have a different set of jobs.
"I think books like mine are part of this process of getting people to see where we really are."
---
Copyright Capital & Main